While there's nothing particularly wrong with the Lexus IS, it's kind of a snoozefest. Yeah, the Lexus IS 350 is powered by a 3.5-liter V-6 engine that delivers 311 hp and 280 lb-ft of torque, but doesn't really feel all that fast, nor is it competitive anymore.
The upcoming Acura TLX Type S has 355 hp. The BMW M340i has 382 hp. The Mercedes-AMG C43 has 385hp. The Audi S4 has 349 hp. The list goes on and on. Lexus needed to do something if they want to remain relevant. And that's exactly they've done!
Feast your eyes on the 2022 Lexus IS 500, which finally addresses the car's performance shortcomings with the addition of a powerful 5.0-liter naturally aspirated V8 engine that puts out 472 horsepower and 395 lb-ft of torque. VROOM VROOM!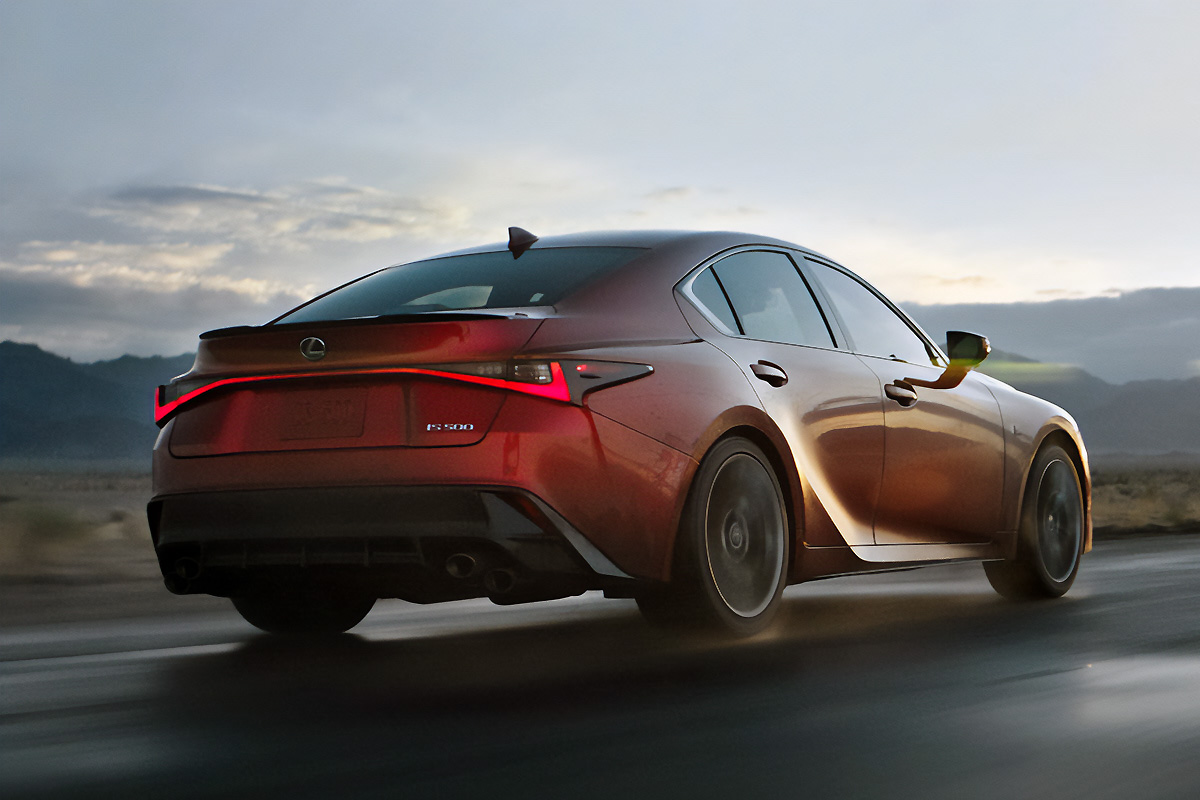 This engine has been used in the Lexus RC F, GS F, and LC 500, and it's an absolute beast of a motor. In the Lexus IS 500, it's good for a 0-60 mph time of 4.5 seconds, and with a throaty quad exhaust system, it should sound insane when it drives by at full tilt.
Unlike the RC F and GS F, the IS 500 isn't a true F car, but rather part of a new Lexus line called F SPORT Performance, which fits in between F SPORT (which is a mix of cosmetics and handling/dynamics) and F (which is top of the line performance). So while the IS 500 gets the big V8 engine, it's not designed for track duty, nor does it look to go head-to-head with the BMW M3, but rather the M340i.
What this also means (hopefully) is that it won't cost as much, since it's not fully tricked out like an F model. The Lexus RC F starts at $65,975, so if I were guessing, I'd expect the IS 500 to come in a good $10K cheaper, which places it squarely within the ranks of the BMW M340i, Mercedes-Benz AMG C43, and Audi S4, but with a big power advantage.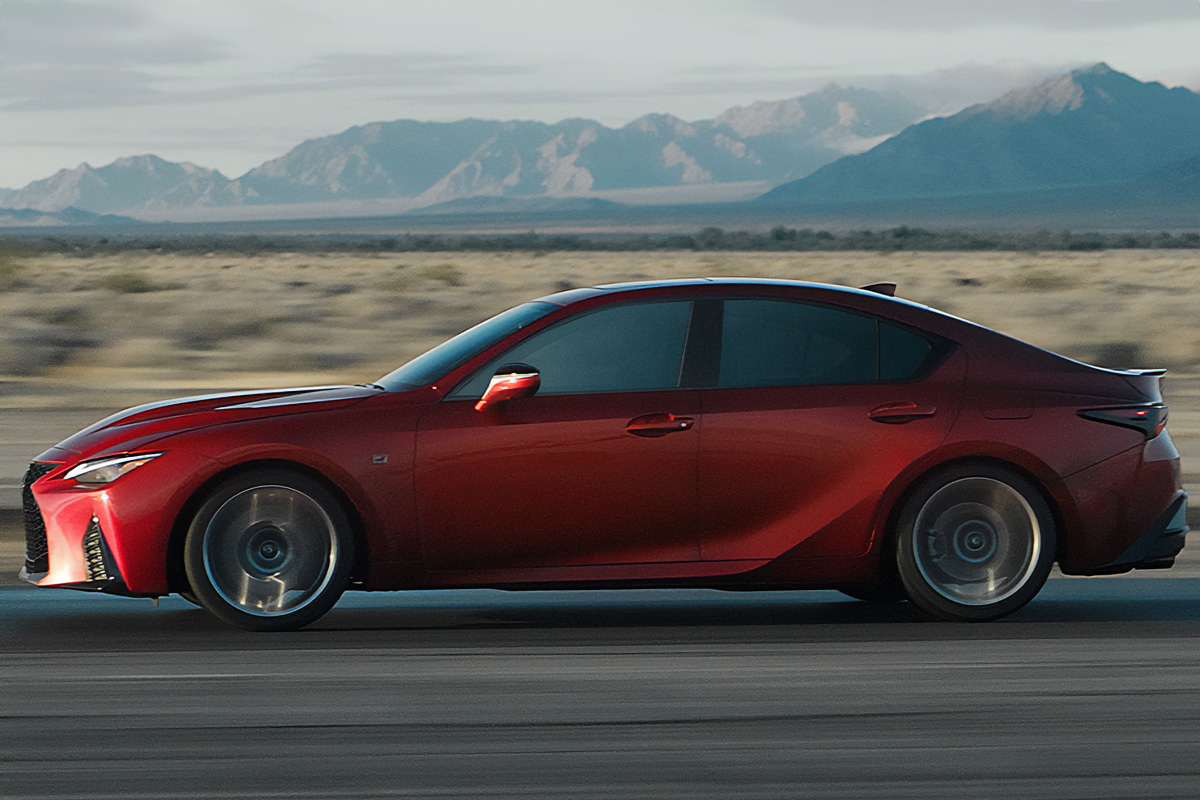 Visually, the IS 500 doesn't look very different from a regular IS 350 F SPORT, the only differences being that the hood has been raised 2 inches (giving it a more pronounced power bulge), and the front bumper and fenders have been lengthened to accommodate the V8 engine. The IS 500 also comes standard with exclusive 19-inch split-10-spoke Enkei alloy wheels, a revised lower rear diffuser accent, that quad exhaust system, dark chrome window trim, and a black rear lip spoiler.
While most car companies in the industry are going with smaller turbocharged engines, it's nice to see Lexus bucking the trend and going with a naturally aspirated V8 engine instead. While the turbo cars can still get up and go, there's nothing quite like the sound of a throaty V8 engine.
The 2022 Lexus IS 500 F SPORT Performance is expected to arrive in dealerships later this Fall, with pricing details to be released closer to the launch date.