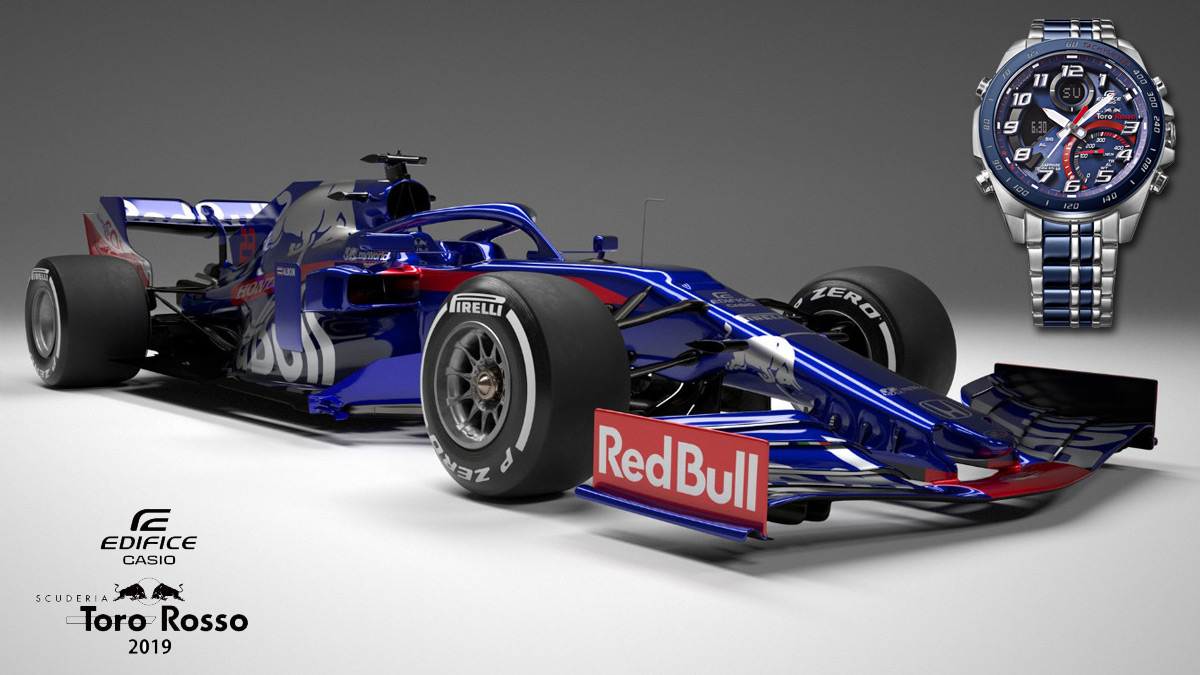 If you're a Formula 1 fan, you should definitely check out these newly released Casio EDIFICE Scuderia Toro Rosso Limited Edition watches, which were designed in collaboration with the prominent F1 racing team, which Casio supports as an official team partner.
The new Casio ECB-900TR, EQS-920TR, and EFR-564TR boast color schemes that adopt the red, blue, and silver colors of the Scuderia Toro Rosso Formula 1 cars. The overall design of the watches is inspired by motorsports, with special touches like rendering the hour indexes in a typeface that resembles team car numbers.
As you can see here, the dial and back case feature the team logo, while the second hand has the colors of the flag of Italy, where the team is based. These details add up to designs truly worthy of collaboration models with the Scuderia Toro Rosso team. Rounding our the package is special packaging unique to these watches.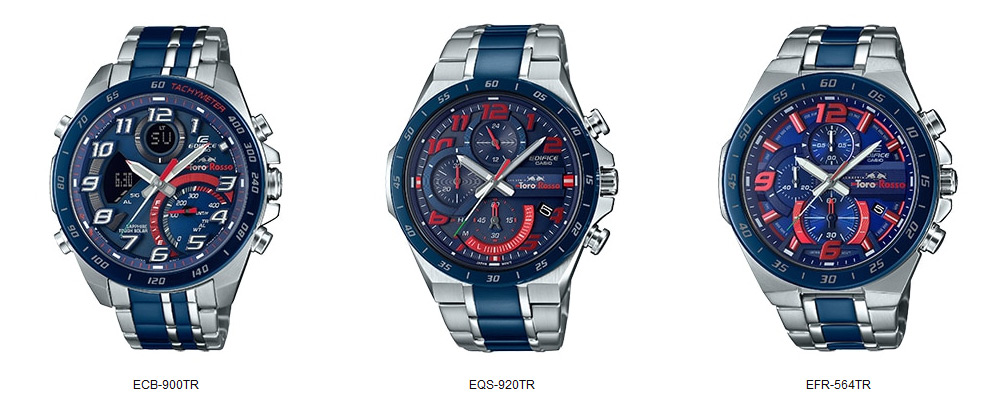 All three models feature a multidimensional face and flat bezel, with the ECB-900TR and EQS-920TR also employing a solar-charging power system. The ECB-900TR features Bluetooth functionality for adjusting world time and alarm functions via a smartphone app. LCDs at the 12 o'clock and 9 o'clock positions provide an accessible view of a variety of information.
Franz Tost, Team Principal Scuderia Toro Rosso said: "More than any other sport, success in Formula 1 is dictated by time. Every single second counts and having a partner in Casio EDIFICE that shares that same dedication to details on design and technological development is key. The new Casio EDIFICE Scuderia Toro Rosso Limited Edition chronograph is a product of this attention to detail that is truly unique. The combination of advanced technology and dynamic design reflects similar characteristics to the production of our Formula 1 car."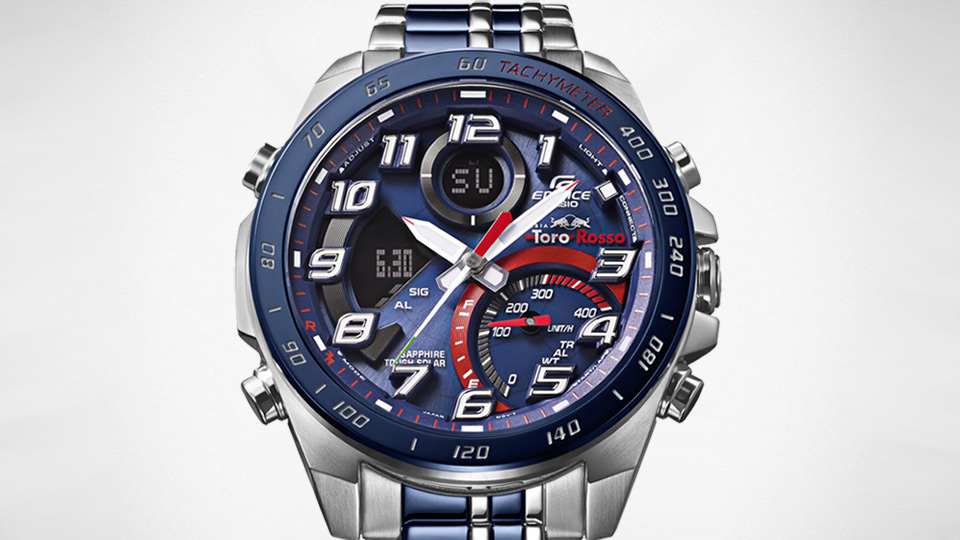 These watches will connect their owners with the motorsports worldview and the Scuderia Toro Rosso racing team. For more information, visit Casio.com.