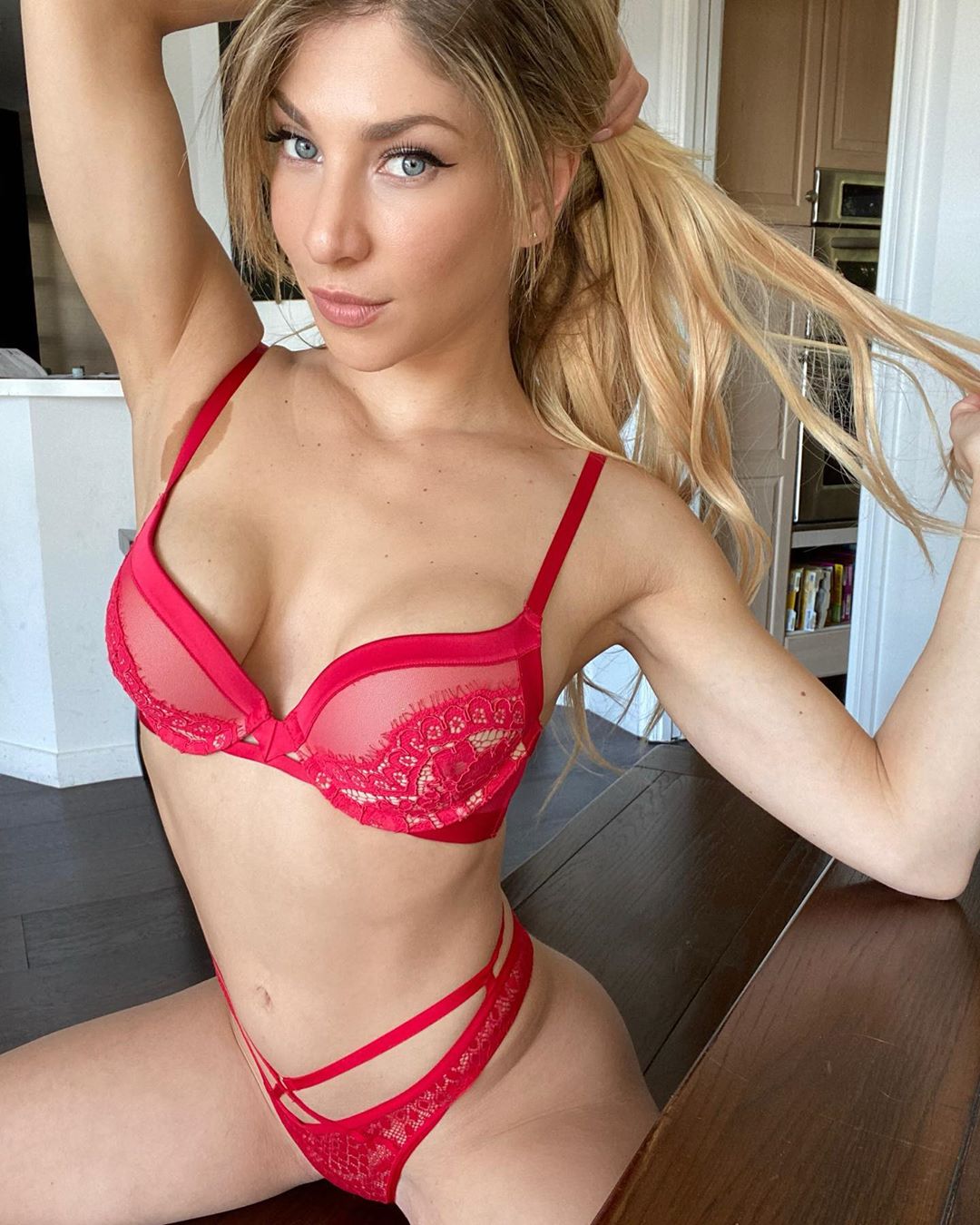 Meet Holly Valentine, a 26-year old Instagram model from Los Angeles who got booted from Tinder for being too hot, believing that she was banned from Tinder because her drop-dead good looks made potential matches think she was a fake. Or at least, that's the story she's going with.
According to reports, Valentine signed up for Tinder so that she could meet men while traveling for work, and she uploaded a number of pics of herself. While she often posts scantily-clad photos on her Instagram page, she insists that all of the photos on her profile were "clean" because she's shy when it comes to dating.
"I travel a lot so I wanted to date and meet new people when I was traveling and in town, so I bought the most expensive package that they offer that lets you set your location to anywhere. It's like $86! I used clean pictures, did everything I was supposed to, swiped right on a couple people, I got some matches and then started binge watching Game of Thrones. Then after a couple hours I went back on saw a couple previews of messages and got locked out of the app."
The flurry of messages that she did see before getting locked out said things like "You're probably not real", "Why would a girl like you be on Tinder", and "Why won't you answer!?!?" And I can't really blame the men on the dating app for thinking she was a fake, as she is pretty damn hot, not exactly the type of person you'd expect to find while swiping.
Valentine's response? "Models can be shy, too." Yeah.. Clearly I need to get myself a job at a photo shoot and hang around these shy models, as I'm single and ready to mingle!
While it is unclear if Tinder refunded her the $86 or not, my guess is that her DMs are being flooded by guys looking to date her. So it's not like she's going to be too lonely anytime soon. Now if you'll excuse me, I've got to go shoot my shot. 😀
In the meantime, enjoy these photos from her Instagram feed: