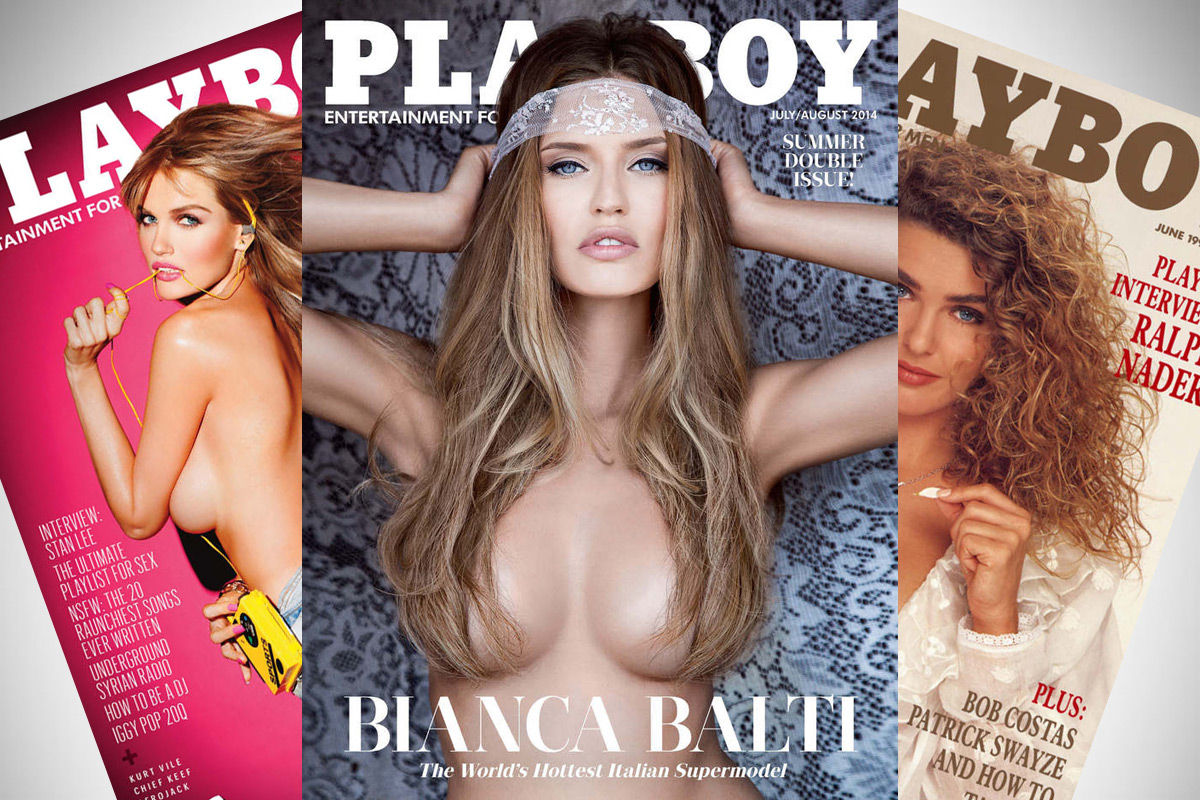 Playboy just announced that they would be "temporarily" suspending the print version of their iconic magazine, citing the coronavirus, even though we all know the real reason is because the magazine sucks in the post-Hefner era, his successors ruining the magazine with one bonehead move after another.
"Hey, you know what would get us more subscribers? Lets get rid of the nude models! After all, people only read Playboy for the articles."
No surprise, that was a disastrous move for the brand, with Playboy soon reverting and bringing back naked chicks after magazine sales plummeted. But the damage had been done. Add to that filtering of the photos to appeal to the millennials (who are too P.C. to pick up a Playboy in the first place), going "woke" and alienating their core audience, and other moves, and it was clear that the magazine was on its deathbed.
This week, Playboy CEO Ben Kohn announced on Medium (seriously, Medium?!) that they are suspending their print issues for the foreseeable future, citing the disruption of the coronavirus pandemic as the catalyst for making this decision.
"Last week, as the disruption of the coronavirus pandemic to content production and the supply chain became clearer and clearer, we were forced to accelerate a conversation we've been having internally: the question of how to transform our U.S. print product to better suit what consumers want today," Kohn wrote in the blog post, adding that the company was becoming focused on its daily content rather than the three-month publication schedule of its issues.
"With all of this in mind, we have decided that our Spring 2020 Issue, which arrives on U.S. newsstands and as a digital download this week, will be our final printed publication for the year in the U.S.," he continued. "We will move to a digital-first publishing schedule for all of our content including the Playboy Interview, 20Q, the Playboy Advisor and of course our Playmate pictorials."
Kohn said the company is growing as a digital company and that "the Playboy brand is more successful than ever before," boasting a "massive audience" including a four million-strong increase in Instagram followers and a 50% growth in engagement across the brand's social channels over the past six months.
In truth, social media numbers don't really mean squat, and if I'm going digital, there are way better options on the web. The only thing keeping the company afloat is that the Playboy brand is revered all over the world, driving over $3 billion in annual consumer spend worldwide. But even that can only last for so long without the magazine there to reinforce what the brand represents.
Man, if Hef only knew what happened to his beloved magazine after he left us, he'd be rolling in his grave. 🙁