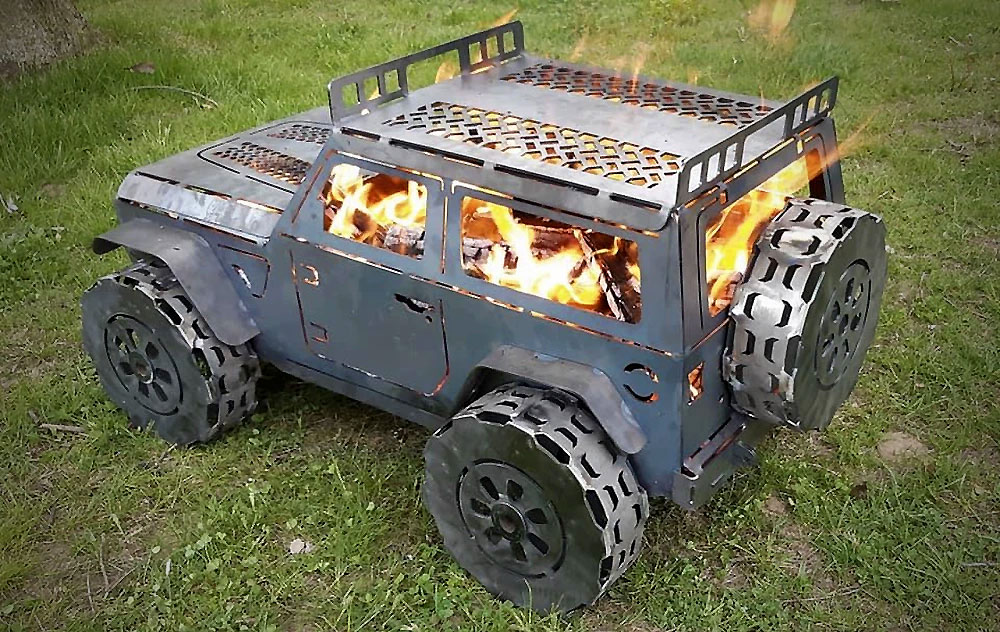 Jeep owners are a breed all to their own, and unless you own one yourself and take it off-roading, you just wouldn't understand. Like they say, "It's a Jeep thing."
Now you can show off your love of all things Jeep when you're entertaining guests in the backyard, thanks to this sweet Jeep Wrangler Outdoor Rolling Steel Chimenea Fireplace from Metal Art of Wisconsin.
That's right. This bad boy is just as tough as the off-road SUV it was modeled after, built using 12-gauge, hot-rolled, mild steel, cut into shape using a precision CNC laser cutter. The result is a combination wood-burning fire pit, charcoal grill, and a chimenea, all rolled into one. And just like the real thing, it's available in two- or four-door.
It looks pretty killer as-is, but if you want it to match your ride, you can also get it with a custom paint job or powder coating. Me, I think it looks perfect as-is, and it's so close to the real thing, I imagine it's only a matter of time before Jeep's lawyers come a knocking.
The two-door version can be yours for $379.95, while the four-door will set you back $394.95. As each grill is made to order, it take between 1-4 weeks for delivery.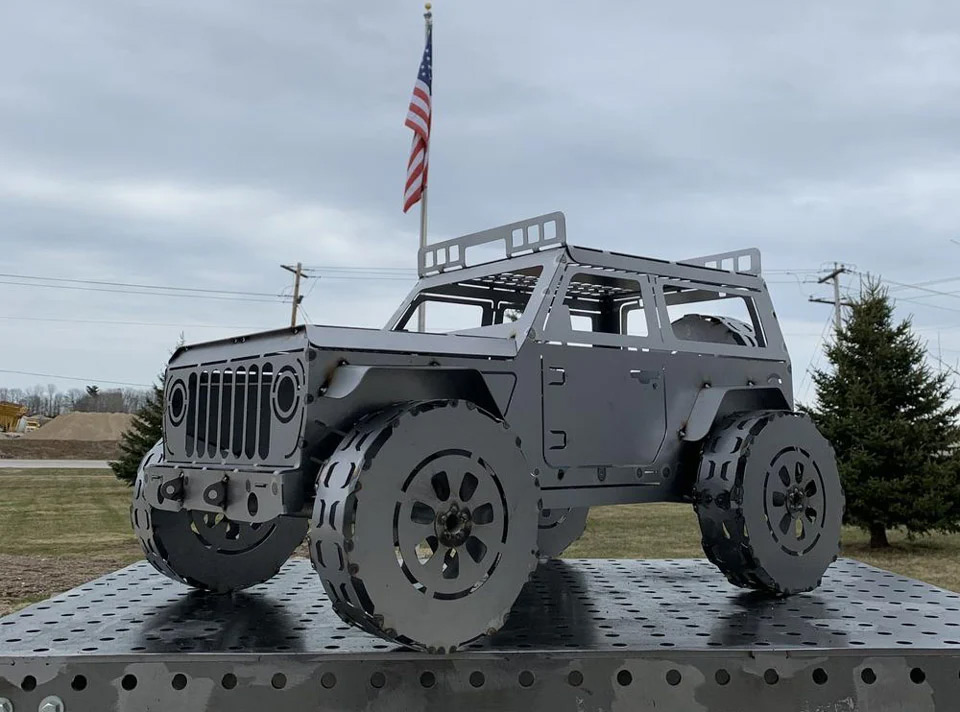 Pretty sick, right?