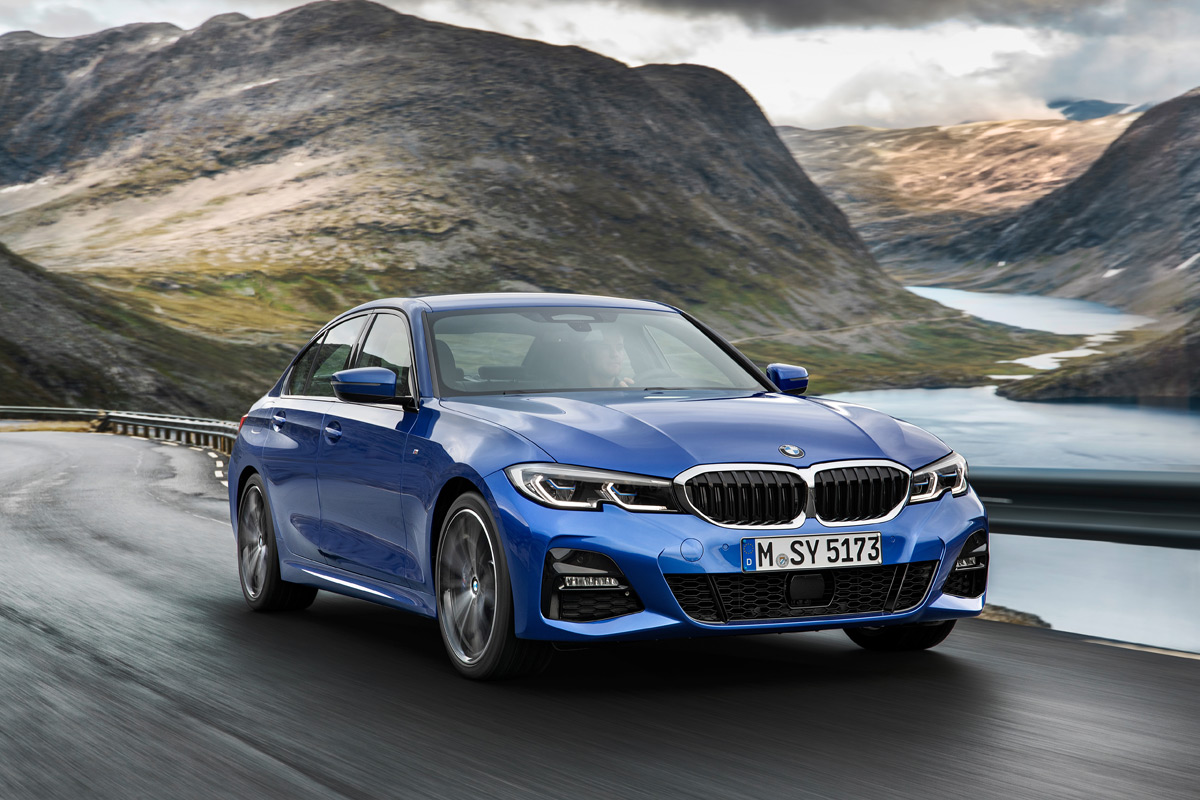 The all-new 2019 BMW 3 Series made it's world debut today at the Paris Motor Show, and it looks like the perfect ride for the office bro who is climbing the corporate ladder and wants to make a good impression when he pulls into work each morning.
While many enthusiasts (myself included) have complained that late-model BMWs have lost a bit of their souls, and that the last "true" 3 Series was the beloved E46, the seventh generation 3 Series hopes to change that perception, with an all-new vehicle that sports modern design, agile handling, exceptional efficiency and innovative equipment features.
In the US, the BMW 3 Series will be offered in three variants, including the 330i, M340i, and a plug-in-hybrid 330e (which is reportedly due in early 2020).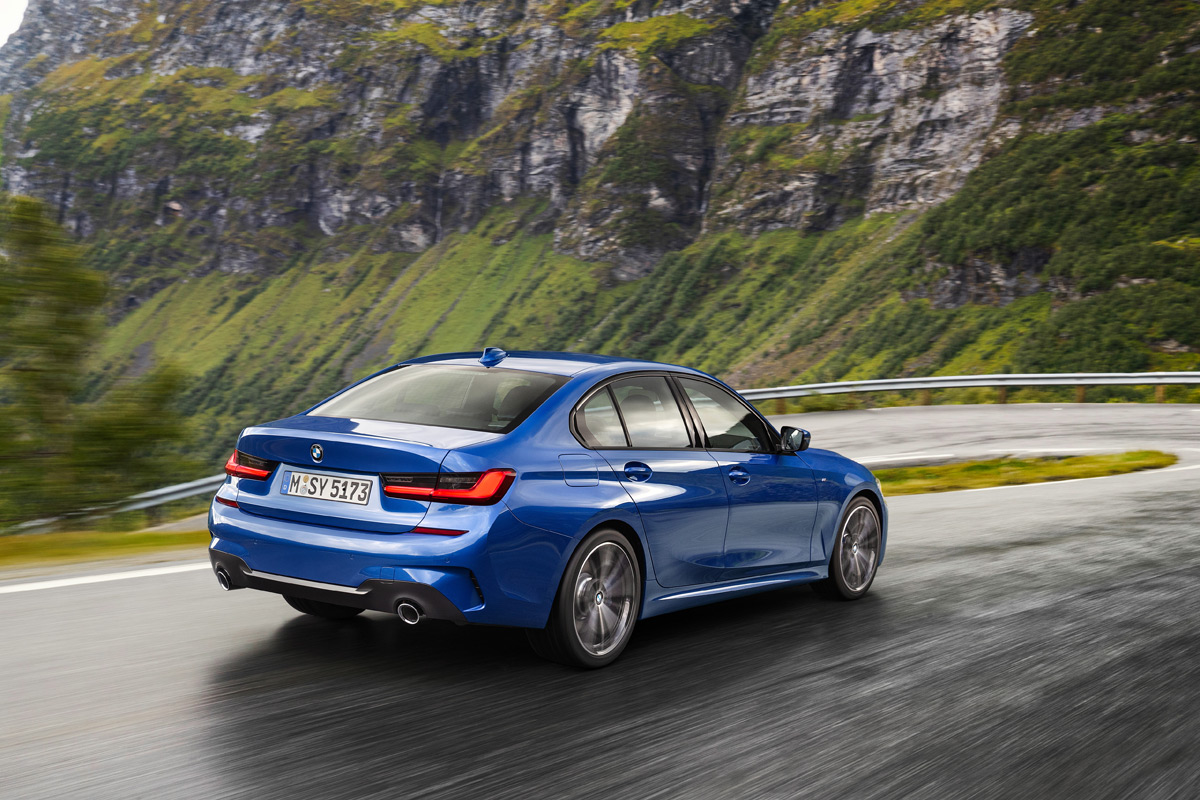 The 2019 BMW 330i is powered by a new 2.0-liter twin-turbocharged inline 4-cylinder engine that puts out 255 horsepower and 295 lb-ft of torque (an increase of 7HP and 37 lb-ft of torque over the previous model). Coupled with an eight-speed automatic, the 330i will deliver a 0-60 time of 5.6 seconds (5.3 seconds with all-wheel drive).
For those who need more power, the 2019 BMW M340i has got you covered, with a 3.0-liter turbocharged inline-six produces a hefty 382 horsepower and 369 pound-feet of torque, good for a 0-60 time of 4.2 seconds. M Performance chassis tuning, optional xDrive intelligent all-wheel drive and the standard M Sport rear differential will deliver performance attributes that will impress any driver.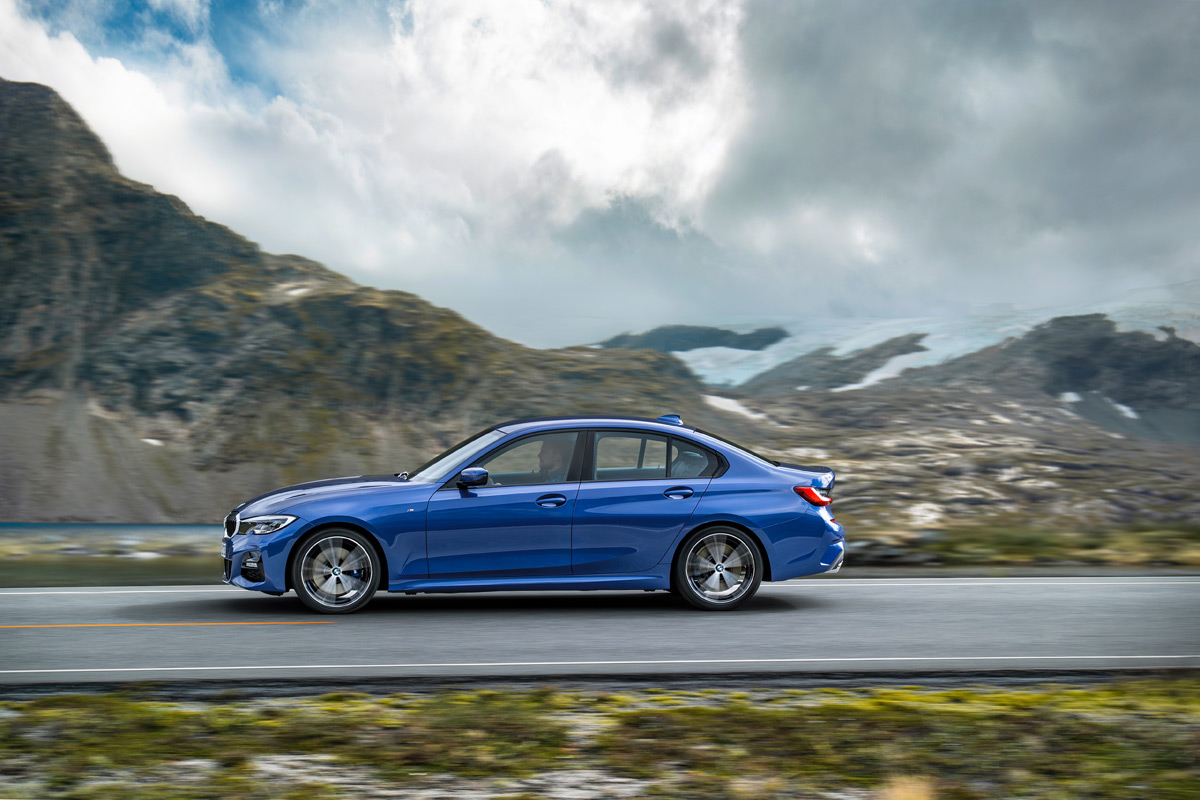 Sadly, those wanting to row their own gears are out of luck, as BMW has dropped the manual across the 3 Series lineup, citing a declining take rate. Thankfully, the next M3 will still be offered with a manual, should you want to shift for yourself.
Visually, the 2019 BMW 3 Series looks unmistakably like a 3 Series, with some subtle changes. The new model is 2.9 inches longer than its predecessor, 0.6 inches wider and 0.5 inches taller. The front and rear tracks are also wider by 43mm and 21mm, respectively. The kidney grille is wider and taller, and the headlights are bigger than before. In the rear, there are new L-shaped taillights that look really sharp.
The M Sport kit gives the 3 Series an even more aggressive look, with larger air intakes in the front, flared side skirts, large vertical vents in the rear bumper, and unique 19-inch wheels.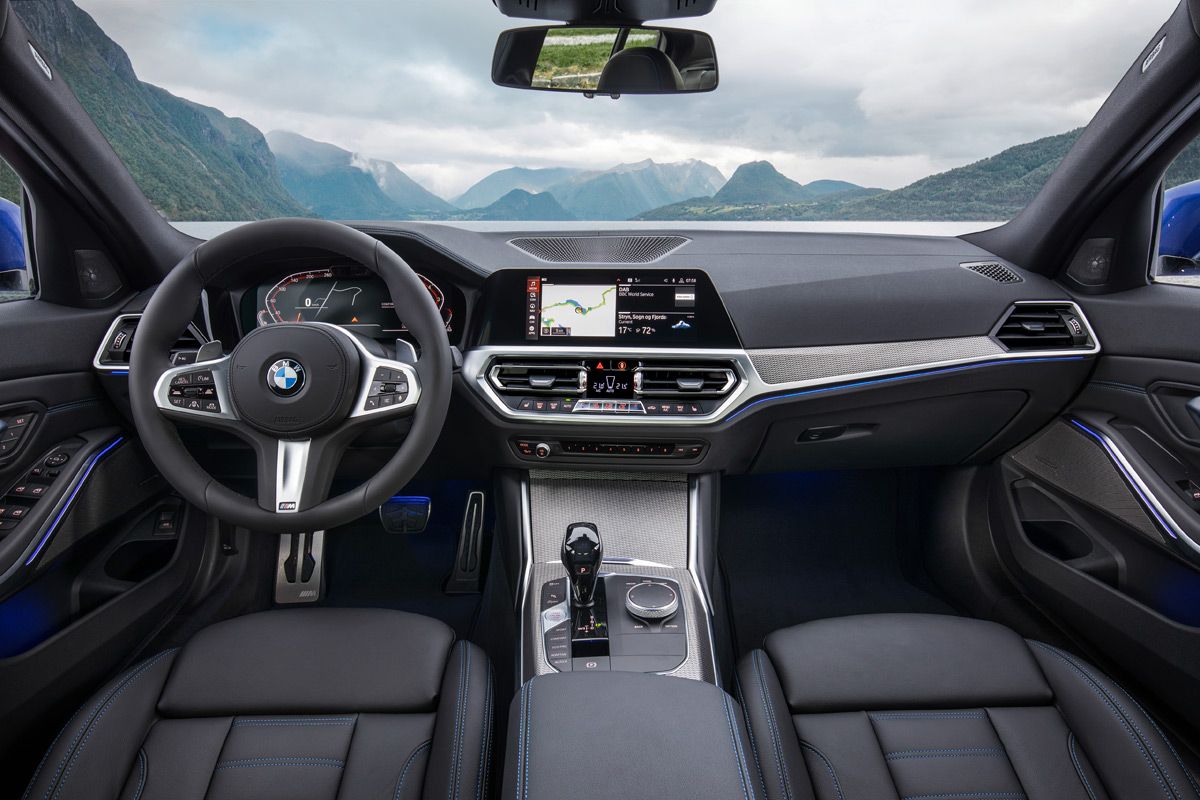 Step inside, and you can see that the interior of the 2019 3 Series has received a much-needed update, after having been "left alone" for far too long while the competition (eg. MB C-Class, Audi A4) blew past them with luxurious interiors that put theirs to shame.
Higher quality materials, precise build quality and numerous meticulously crafted details set the tone for the refined premium character of the new 3 Series, along with plenty of tech that we can't even begin to cover in this limited space here.
The 2019 BMW 3 Series goes on sale next spring with a starting price of $41,195, and we will have more details closer to the car's launch date.
What do you think of the all-new 2019 BMW 3 Series?