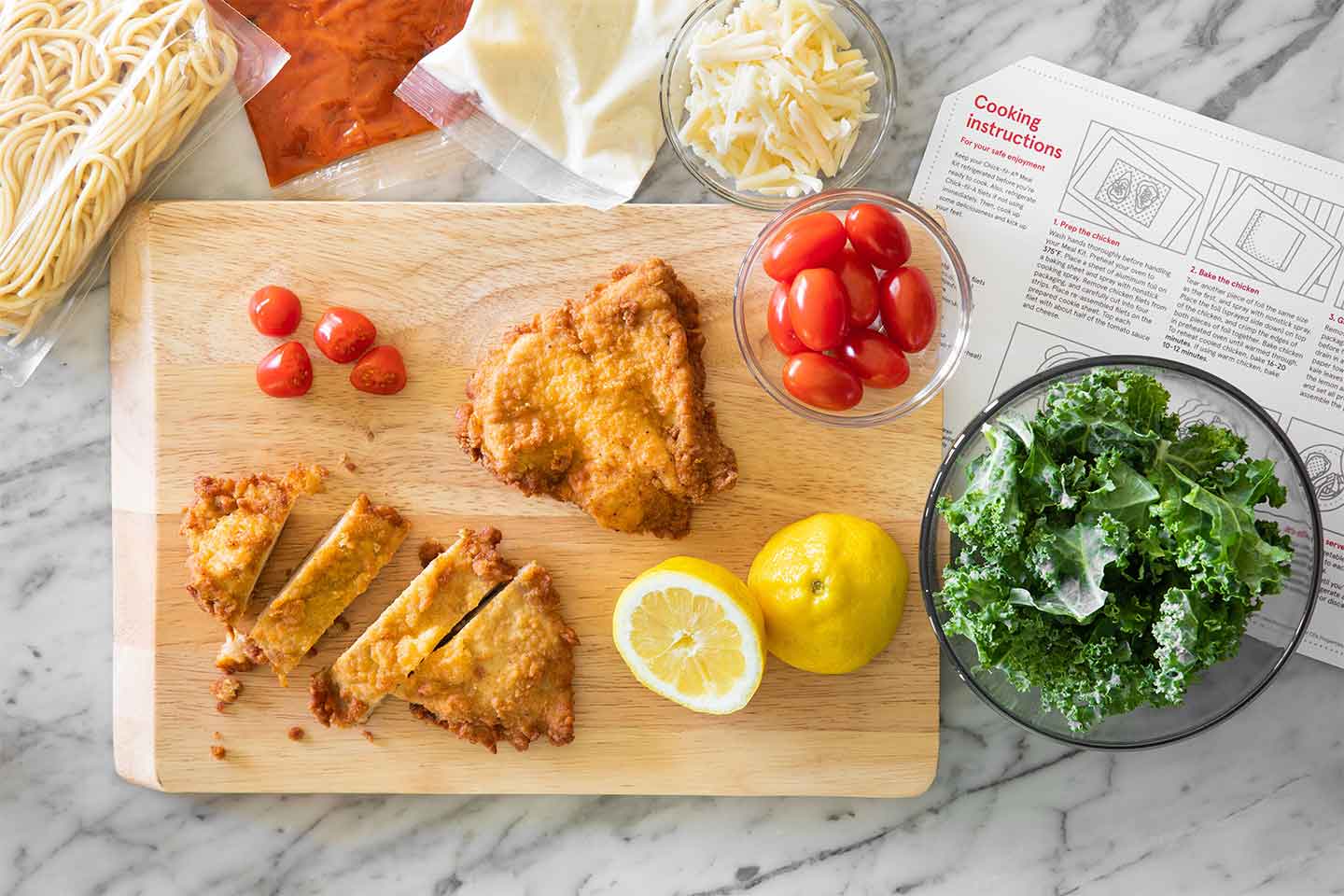 With many restaurants closed or only offering takeout during this coronavirus pandemic, I've started cooking at home more. Buuuuuut, my last attempt at chicken parmesan was sketchy at best, as I don't think I fully cooked the chicken. In the back of my head, I could hear Gordon Ramsay yelling at me, "You donkey, you could have killed someone!"
The next time I've got a hankering for chicken parm, I'm going to take advantage of the new Chick-fil-A Chicken Parmesan Meal Kit instead. This make-it-yourself kit features pre-measured and ready-to-heat ingredients, along with an easy, step-by-step recipe that allows you to have a delicious, homemade meal on the table in less than 30 minutes.
Starting at $14.99, each Chicken Parmesan Meal Kit serves two adults and comes with two seasoned, breaded, and pressure-cooked Original Chick-fil-A Chicken filets, marinara sauce, Italian-style cheeses, and creamy garlic and lemon pasta. You can also substitute the Original Chicken filets for Grilled or Spicy (eww!) filets if you prefer.
Meal Kits can be purchased at participating Chick-fil-A restaurants in the drive-thru, via the Chick-fil-A App, or through one of Chick-fil-A's delivery partners, including DoorDash, Uber Eats and Grubhub.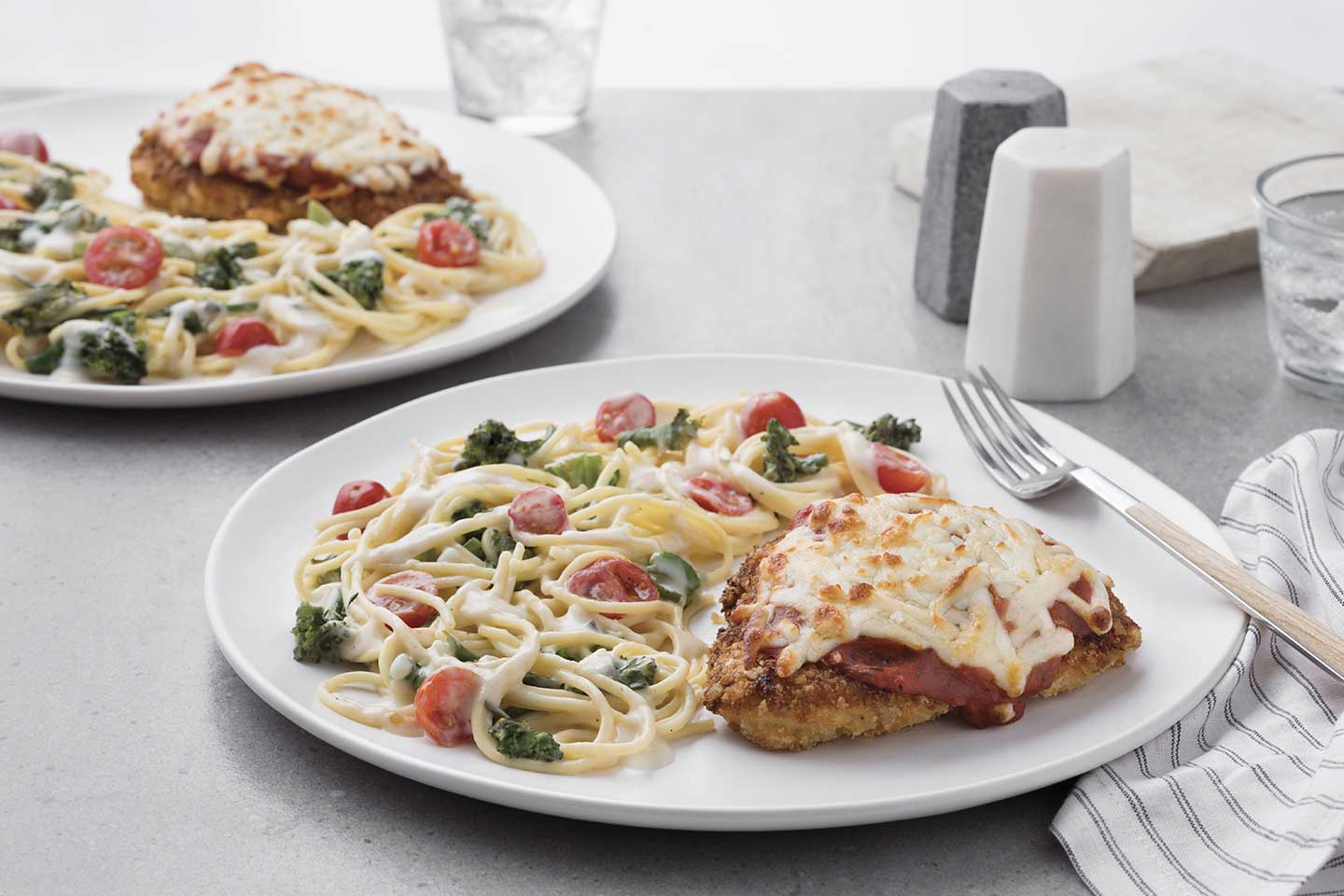 "Our guests are currently experiencing unique challenges, which is why we're proud to offer the Chicken Parmesan Meal Kit as an easy way for them to enjoy a delicious meal from the safety and comfort of home," said Ben Bolling, menu and packaging program lead at Chick-fil-A. "Our easy-to-prepare, dinnertime solution provides Chick-fil-A customers with all the ingredients needed for a homecooked meal, and all they have to do is simply visit a Chick-fil-A drive-thru or have a Chicken Parmesan Meal Kit delivered right to their front door."
While I commend Chick-fil-A on thinking outside of the box with this make-it-yourself kit, I do with that they would have offered a kit for single people who don't need 2 servings. Sure, I can probably cook them separately and get two fresh meals out of them, but do I really want to eat chicken parm twice in one week? Not really..
I guess I could go all MacGyver and order a Chick-fil-A sandwich, pick up some marinara sauce and cheese at the store, and use the chicken filet to make my own chicken parm meal out of it, slathering some garlic butter on the bun and toasting it up for a makeshift garlic bread for a side. 😀