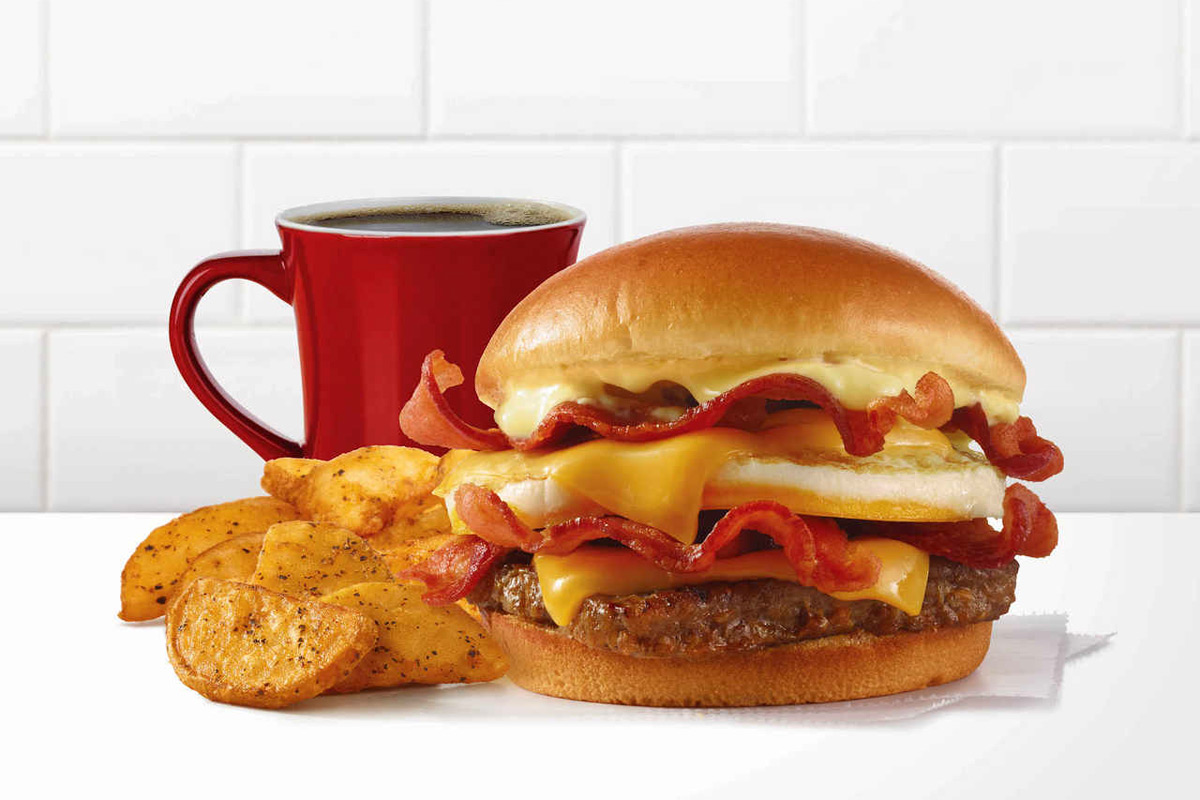 Wendy's recently launched a breakfast menu (welcome to the party guys, better late than never!), and I've been meaning to try it out for awhile now, as I've heard it's pretty good.. especially their Frosty-ccino, which is exactly what it sounds like.
Now, I've got one more reason to try Wendy's breakfast, because they're currently giving away a free Breakfast Baconator sandwich with any breakfast purchase (through their mobile app). Simply fire up the app, go to the "Offers" section, and you should see the free Breakfast Baconator deal listed there.
So what exactly is the Breakfast Baconator? It's the breakfast version of their Baconator burger. The sandwich features a fresh-cracked fried egg, two slices of American cheese, a sausage patty instead of a burger patty, six strips of bacon, and a generous spread of Swiss cheese Hollandaise sauce on top.
Yikes, my arteries are clogging up just thinking about it! Now I just need to make sure I wake up before 10:30am so that I can take advantage of this deal.