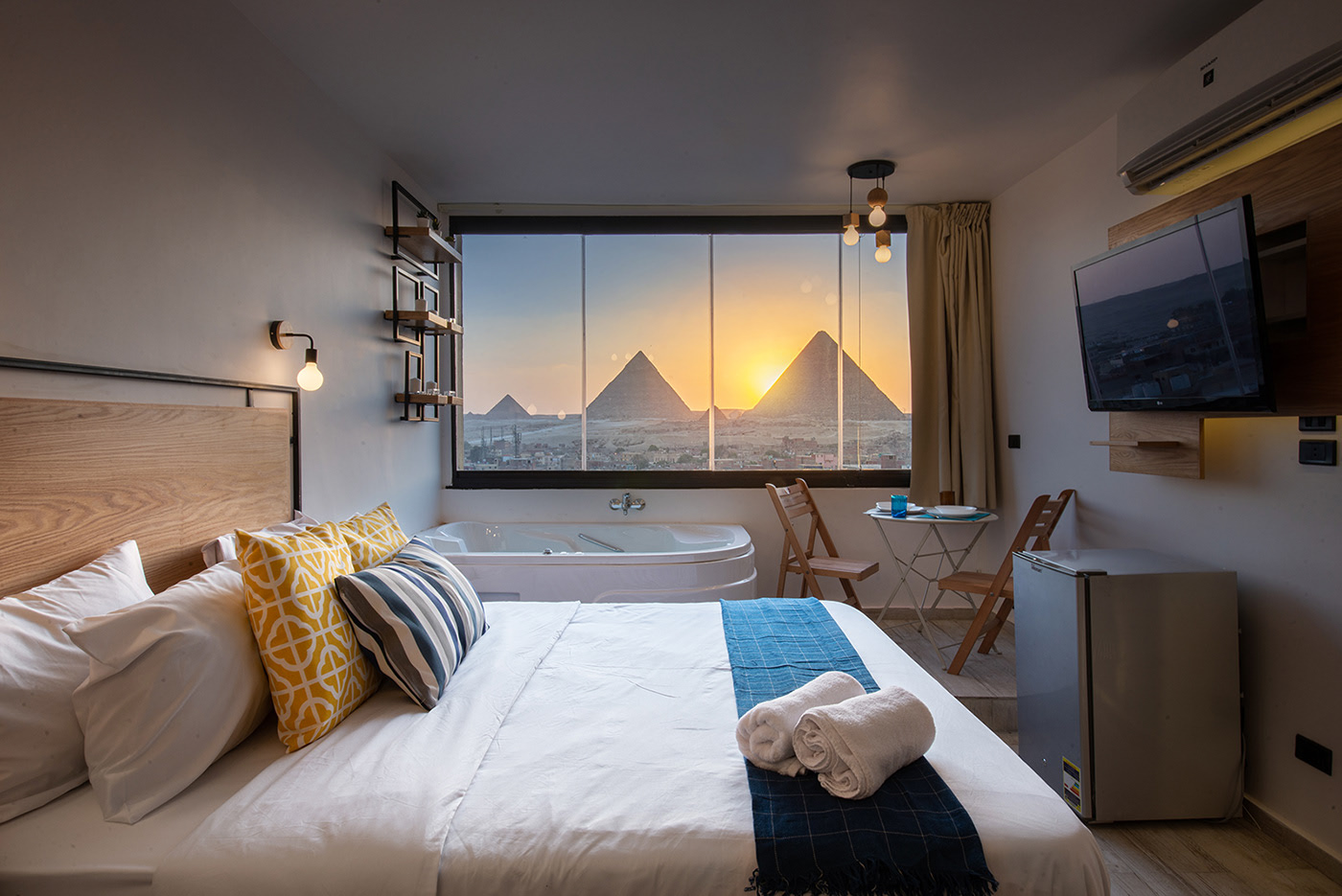 While I've been fortunate enough to travel all over the world, one of the places that I have not visited yet is Egypt. The closest I've gotten to the Pyramids is the Luxor in Las Vegas, and that place kind of sucks. 😀
This year, I was planning on checking Egypt off of my bucket list and seeing the Pyramids, Sphinx and other attractions (you know, before this whole Coronavirus mess), and while I was researching places to stay in Egypt, I came across the most insane Airbnb that I have ever seen, with views that are just out of this world!
Seriously, just look at these photos! This 1-bedroom apartment is located just a 5-minute walk from the Pyramids entrance gate, and it offers a stunning view of all the Giza Pyramids from anywhere within this contemporary oriental studio or while relaxing in the Jacuzzi available. Yes, you can gaze out at this amazing wonder of the world from your private Jaccuzi!
If that's not enough, the room is only $54 per night. It honestly seems too good to be true, but the place has plenty of user reviews, with a nearly 5 star rating (4.81). The place has Wifi, Cable TV, & Chrome Cast, and it sleeps up to 3 guests (if you don't mind sharing a single bathroom).
Given the state of international travel right now and me not wanting to get stranded outside of the US, I'm going to wait until next year to make this trip, but by then Cairo's Grand Egyptian Museum (which cost $1 billion to build) will be open, so that's a silver lining.
Want to stay at this epic Airbnb? Then make sure you use my referral link, as you'll get $40 off of your first booking. Making this already great deal even better!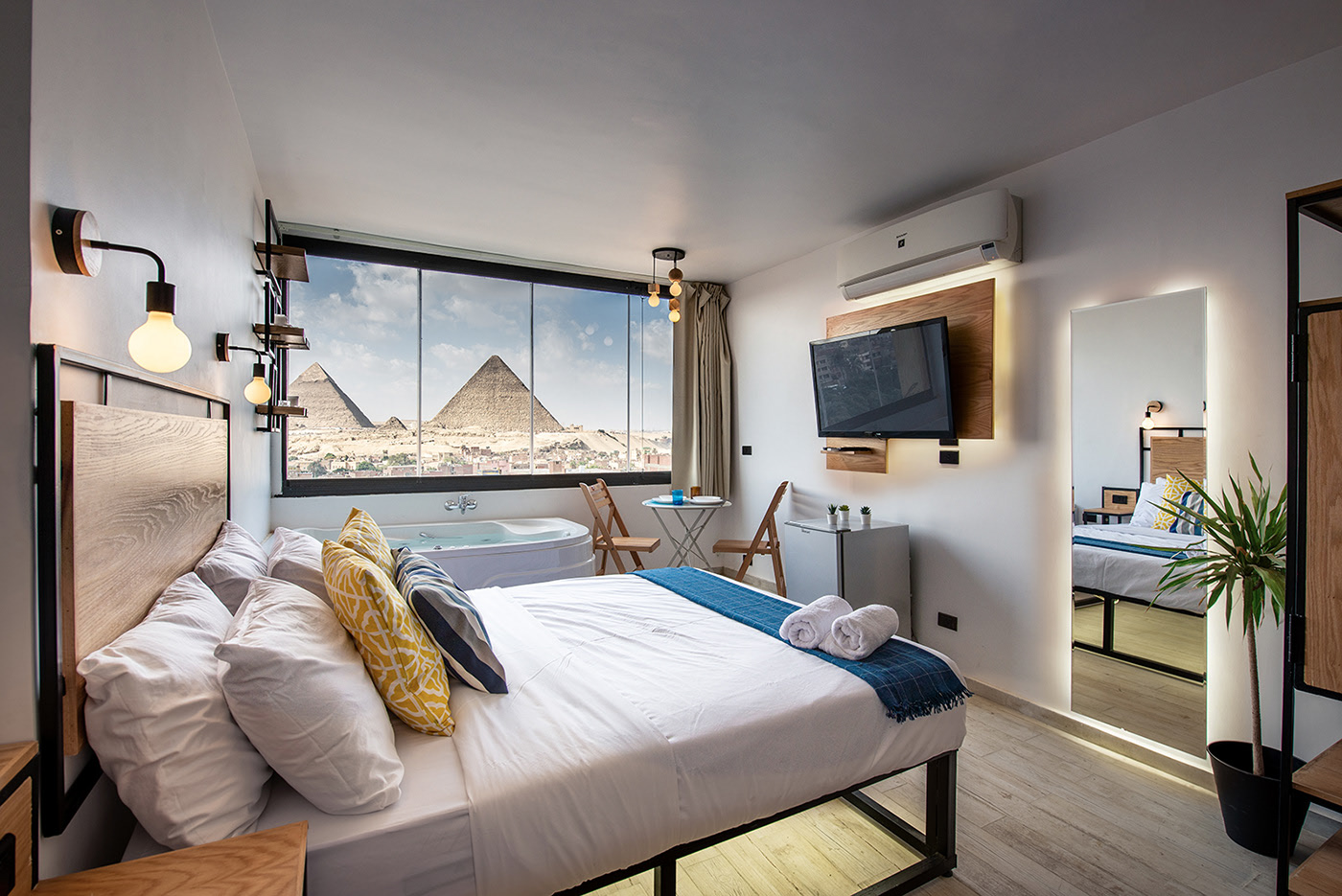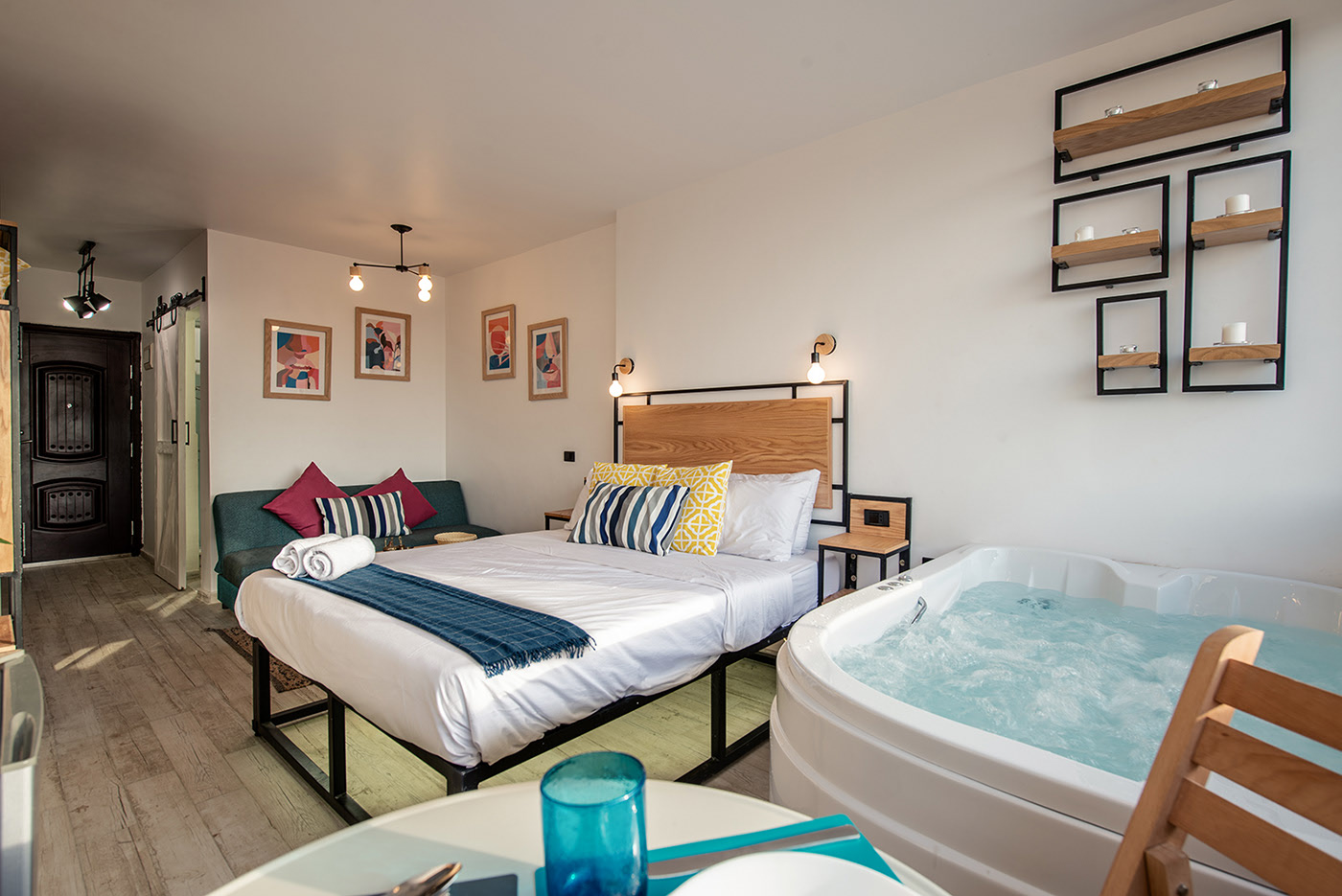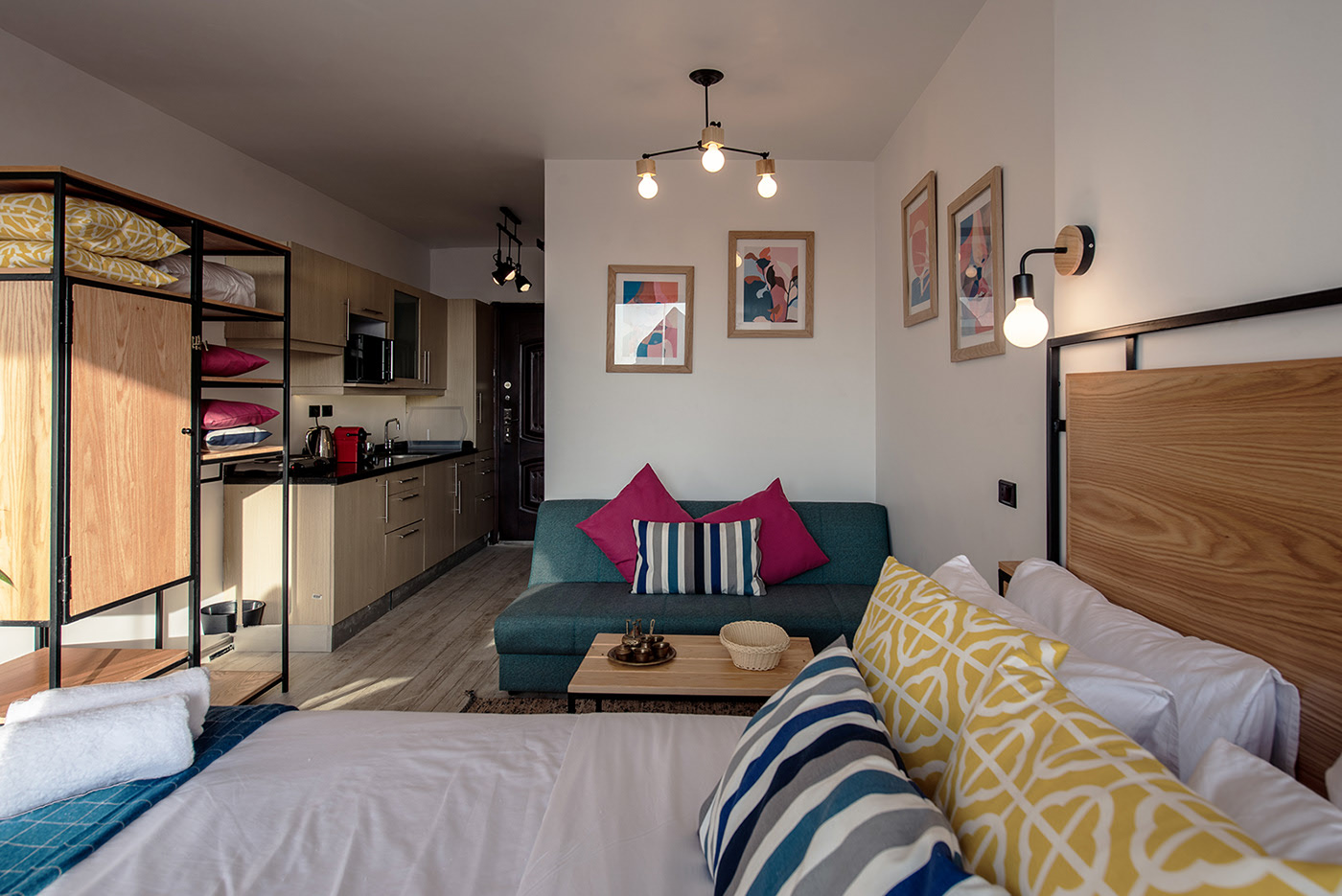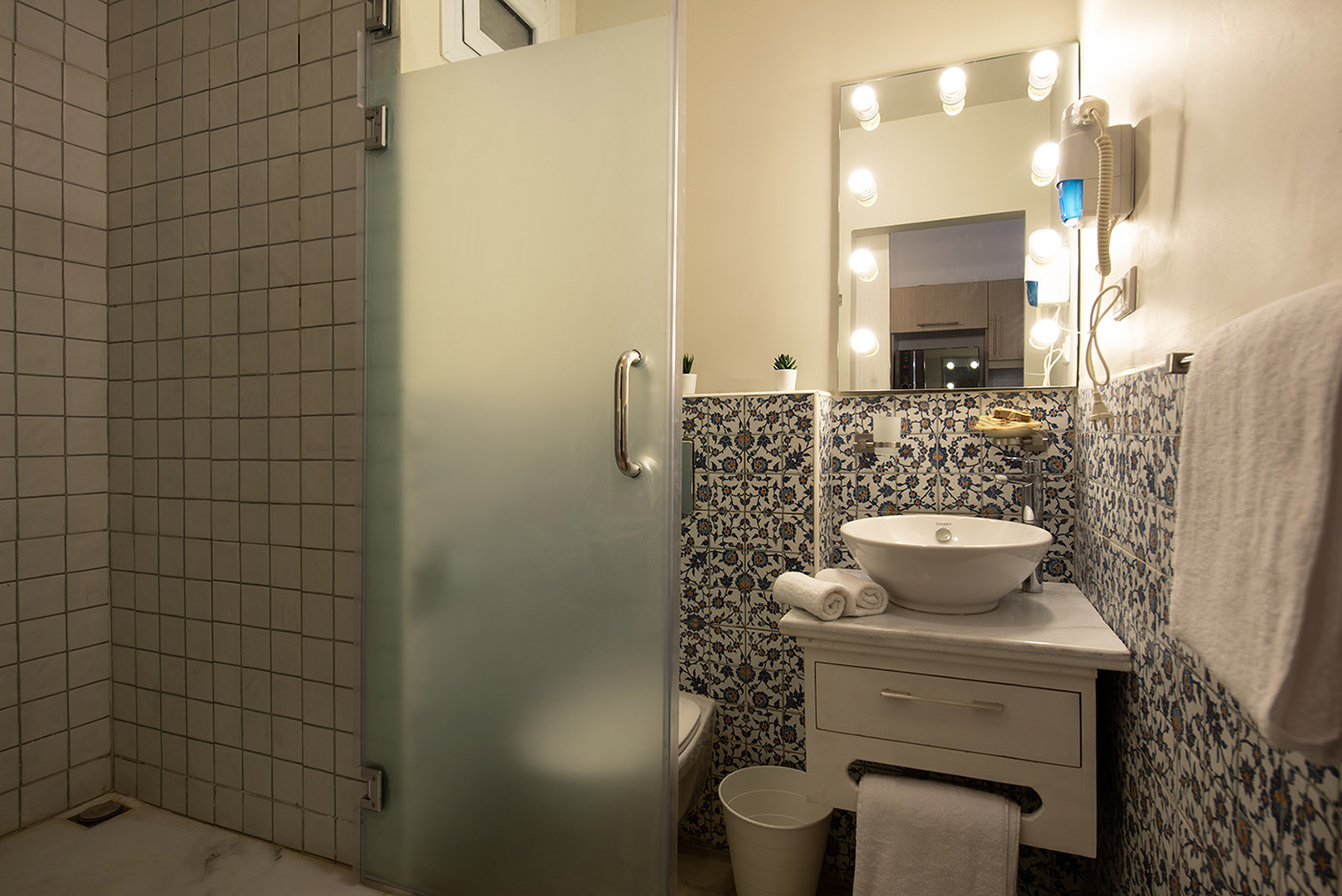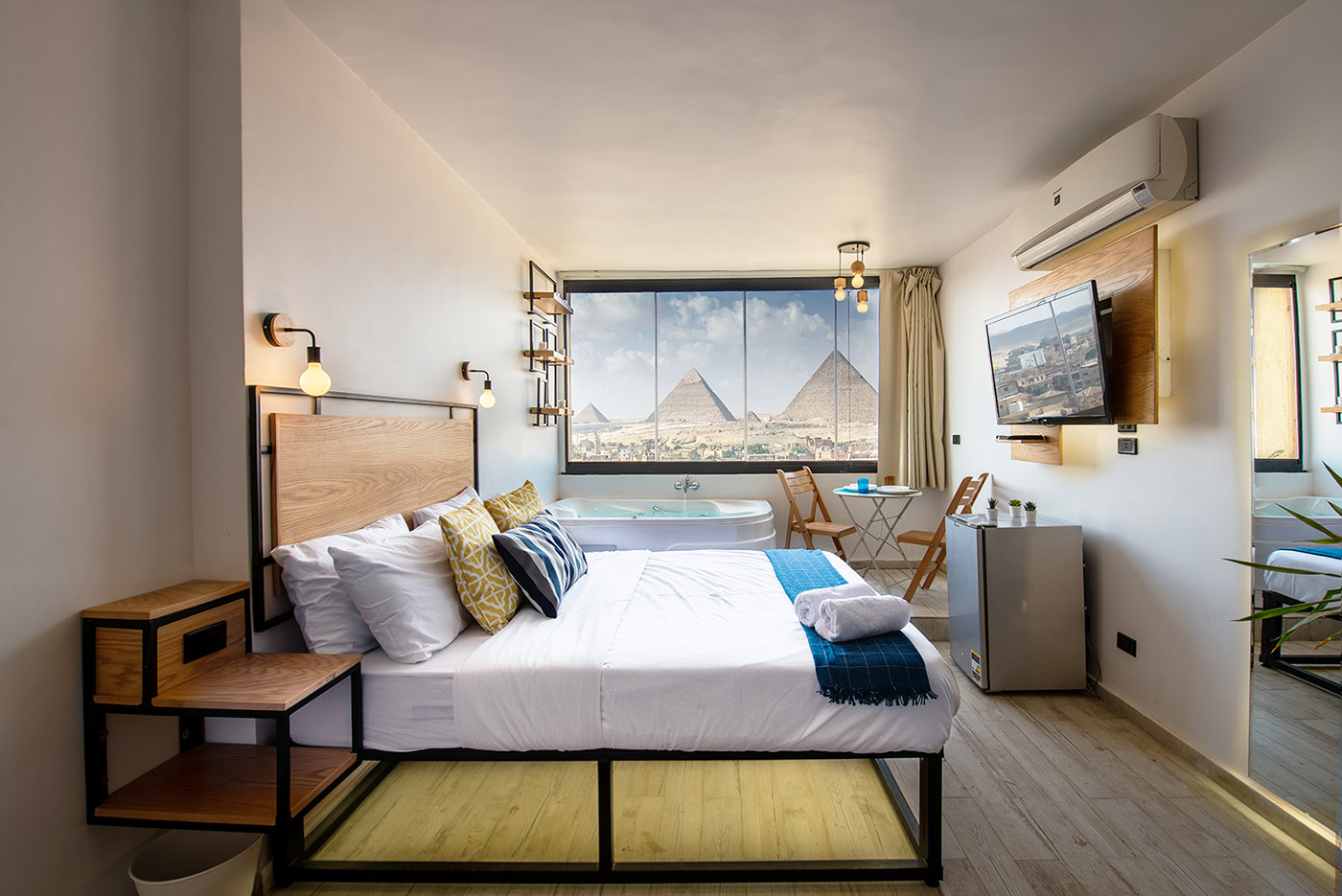 Photo credit: Airbnb / Xuru Stays