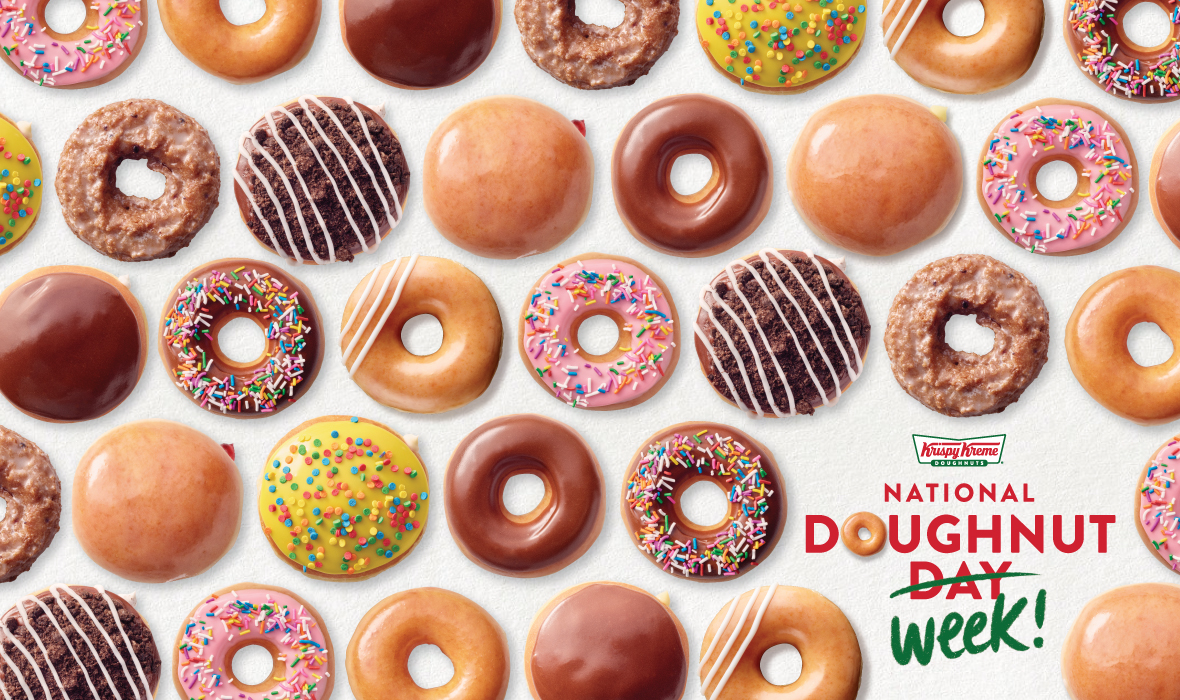 As you may or may not know, the first Friday of June is National Doughnut Day, one of my favorite holidays to celebrate.. because I'm a fat-ass like that. 🙂
On this special day, donut shops all across the country run freebie specials to celebrate. But Krispy Kreme is taking things up a notch this year by extending National Doughnut Day to National Doughnut Week, offering fans any doughnut of their choosing for FREE, no purchase necessary, from June 1-5.
What this means is that your gluttonous self can visit your local Krispy Kreme up to five days in a row and partake in the promotion. You can choose from any of Krispy Kreme's fresh-made doughnut varieties, including the iconic Original Glazed Doughnut, Chocolate Iced with Sprinkles Doughnut and Krispy Kreme's Original Filled Doughnut varieties. Oh man, I'm going to be so fat by the time I get out of quarantine! 🍩
"National Doughnut Day is one of our favorite holidays, but with the days starting to blur together, we want to make sure it's easier than ever for fans to participate," said Dave Skena, Chief Marketing Officer for Krispy Kreme. "That's why, this year, we're extending our beloved free doughnut tradition from one day to five days with the very first National Doughnut Week."
So what are you waiting for? Stop by your local shop any day next week and your favorite doughnut is on them. Pick your doughnut. Pick your day. June 1 – 5.