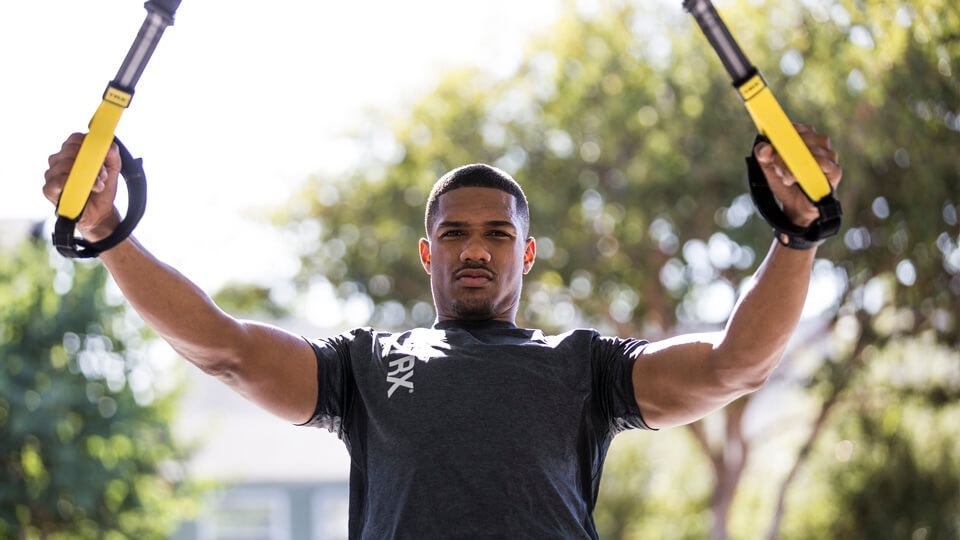 "This year, I'm going to go to the gym more and get in shape!" Raise your hand if you've made this New Year's resolution before, only to break it a few weeks later for whatever reason.
Look, we've all been there, coming into January with the best of intentions. But then you walk into the gym and find it jam packed with like-minded people, and there's a 20-minute wait for a free machine. Or better yet, you don't even make it out to the gym, because it's freezing cold outside and you don't want to leave the warmth and comfort of your home. Sadly, it doesn't take much to derail your "new year, new you" goals.
But what if I told you that there was a way to get a full-body workout from the convenience of your home (so no more excuses), and unlike other popular home gym equipment, it wouldn't take up much space at all in your house or apartment?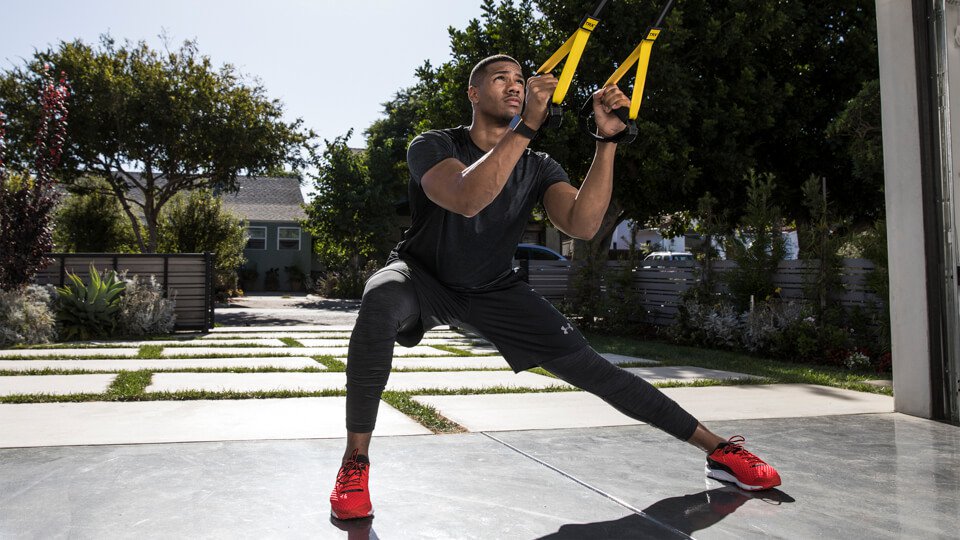 Introducing the TRX Home2 System, an innovative suspension training system that delivers a comprehensive workout using nothing more than your body weight and two nylon straps. If you've done a class at Orangetheory or Equinox, you may already be familiar with TRX straps. But for the rest of you, here's the skinny on what it's all about.
Essentially, TRX (Total Body Resistance Exercise) has come up with a simplified approach to training based on seven basic movements (push, pull, plank, rotate, hinge, lunge, and squat). This unique form of resistance training uses two adjustable nylon straps with handles and foot cradles attached to allow users to work against their own body weight.
The beauty of suspension training is that you're engaging your core to steady yourself, so you are developing strength, balance, flexibility, and joint stability simultaneously, while reducing the chance of injury. And it's incredibly portable, so you can toss it in your backpack and bring it with you wherever you go, even if you're traveling.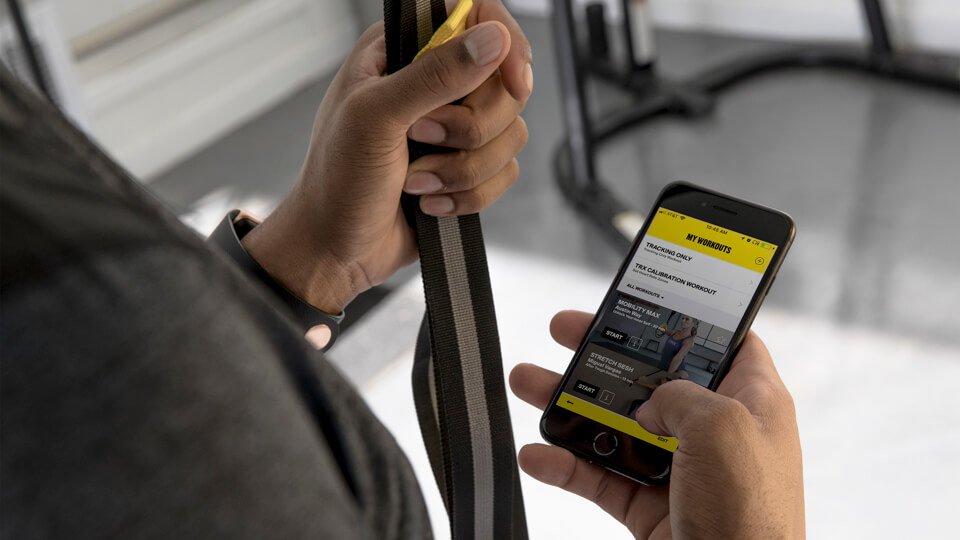 Setting up the TRX Home2 System couldn't be easier. You simply attach the straps to a secure anchor point (most people use a door), download the TRX App to your smartphone or tablet, and follow the on-screen instructions to get started with your first workout. The app is a game changer, as it contains over 80 workouts, and provides you with in-ear personalized coaching based on real-time biometric feedback.
You can choose the type, intensity, and duration of every workout to fit your needs. There are six workout categories to choose from (suspension, running, high intensity, cycling, flexibility, and functional), and they offer a variety of plans depending on how much free time you have. Have an early morning meeting at the office? Blast out a quick 15-minute workout. Going out for date night on Saturday? Push yourself hard for 45+ minutes so you can order that piece of cheesecake for dessert without feeling guilty.
What's more, the TRX Home2 System is ultra portable (weighing less than 2 pounds and small enough to fit into a shoebox), allowing you to workout at home, in the park, or even in a hotel while traveling. As someone who travels a LOT, that last part was a huge selling point for me, as this makes it easy for me to keep up with my workouts on the road.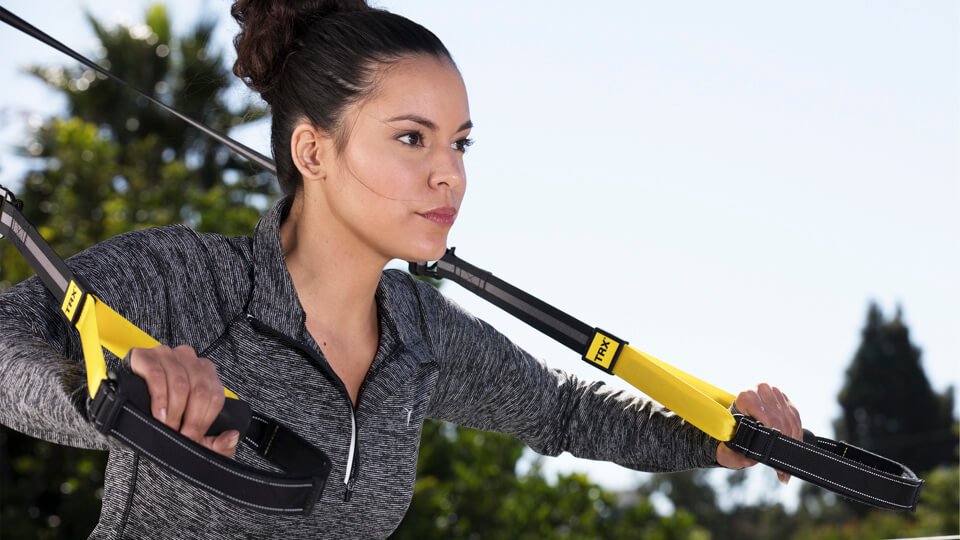 I've been using the TRX Home2 System for the past few months, and let me tell you, I couldn't be happier with it. There are a wide variety of dynamic workouts to choose from, ensuring that you never get bored. And unlike machines and free weights, these workouts train your body as a whole, working your core and stabilizing muscles for a more complete (and safer) workout.
With that said, I would highly recommend getting the TRX Home2 System if you're looking to get fit in the new year. The TRX Home2 System is the culmination of over a decade of training expertise, helping you get fit in the simplest, most effective way possible. And it's an absolute bargain at just $199.95 (currently on sale for $169.95).
So what do you say, who's ready to make 2019 the year they achieve their fitness goals? Then head on over to TRXTraining.com and order the TRX Home2 System today!