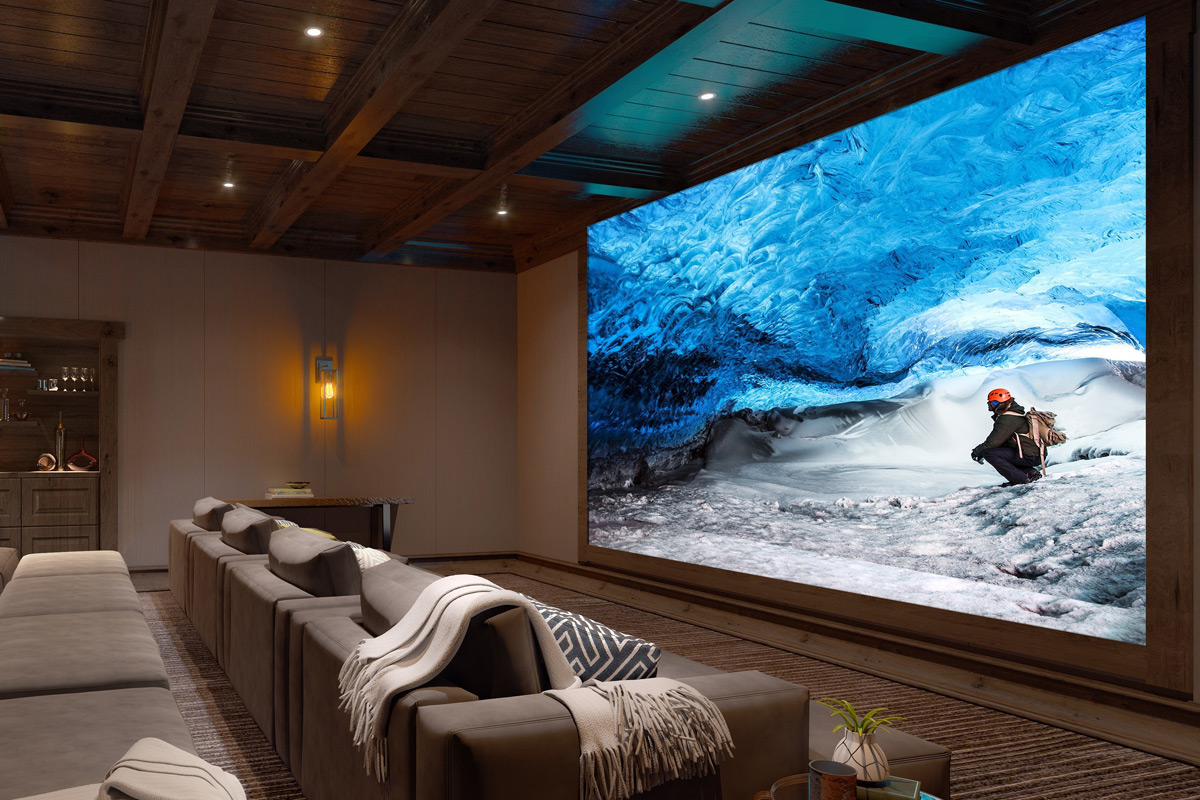 In the market for a bigger TV? Sony has got just what you are looking for, a colossal 63-foot TV that is the size of a New York City bus! And it's not just 4K, or even 8K, but an unheard of 16K screen. Feast your eyes on the new Sony Crystal LED display system.
Originally designed for use in commercial and entertainment venues, Sony is now offering up residential configurations and installation, assuming you've got the space for it (it's 63 feet wide and 18 feet tall).. not to mention the money for this bad boy.
Sony's Crystal LED is a modular technology, enabling it to be installed in virtually any desired size and resolution to accommodate consumers' needs and residential space availability, from a 16-foot 4K (220-inches) to an epic 63-foot 16K (79-inches).
"Crystal LED delivers over a million-to-one contrast ratio, the most accurate light levels, low heat emission and a picture quality that is absolutely breathtaking. By offering the display in modular configurations, consumers now have an exciting new option for the transition from home projection systems and large-screen TVs," said Mike Fasulo, president and chief operating officer, Sony Electronics North America.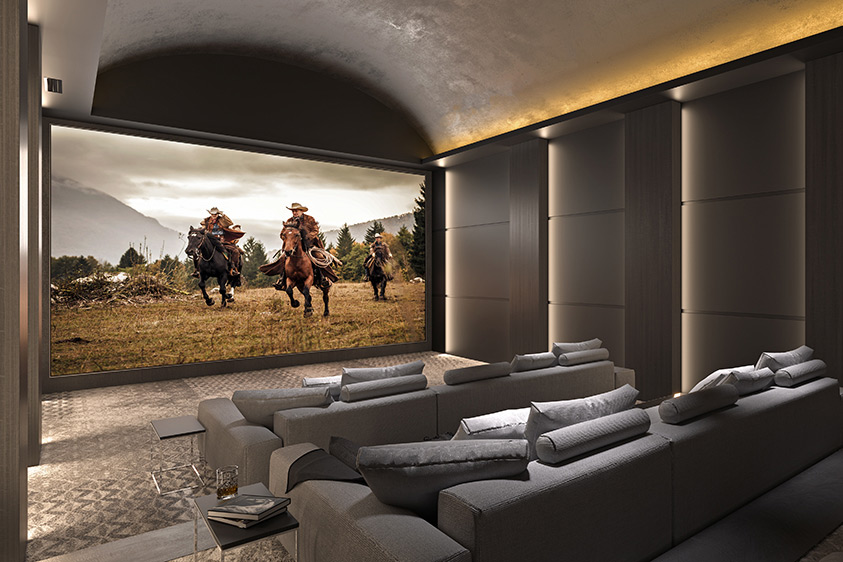 Sony's Crystal LED technology works much like OLED, but the modules—which each measure 16×18 inches in size at 360 x 360 resolution with three tiny LEDs per pixel—are much brighter, allowing for extremely high 1,000 nit brightness, 10-bits of grayscale, very accurate color reproduction (140 percent of sRGB) and "spectacular" 3D, as Sony described it. The screen also boasts a 99 percent black surface area to ensure high contrast and high resolution; blur-free images with high frame rates of up to 120p; and a nearly 180-degree viewing angle.
As you might expect, this setup won't be cheap. While Sony hasn't released pricing yet, given that each module reportedly costs approximately $10,000, the 16K screen with 576 modules could cost upwards of $5 million. But hey, if you've got the room for a TV of this size, you've probably got enough cash to afford one.
You can learn more about Sony's Crystal LED technology here.
Photos courtesy of Sony