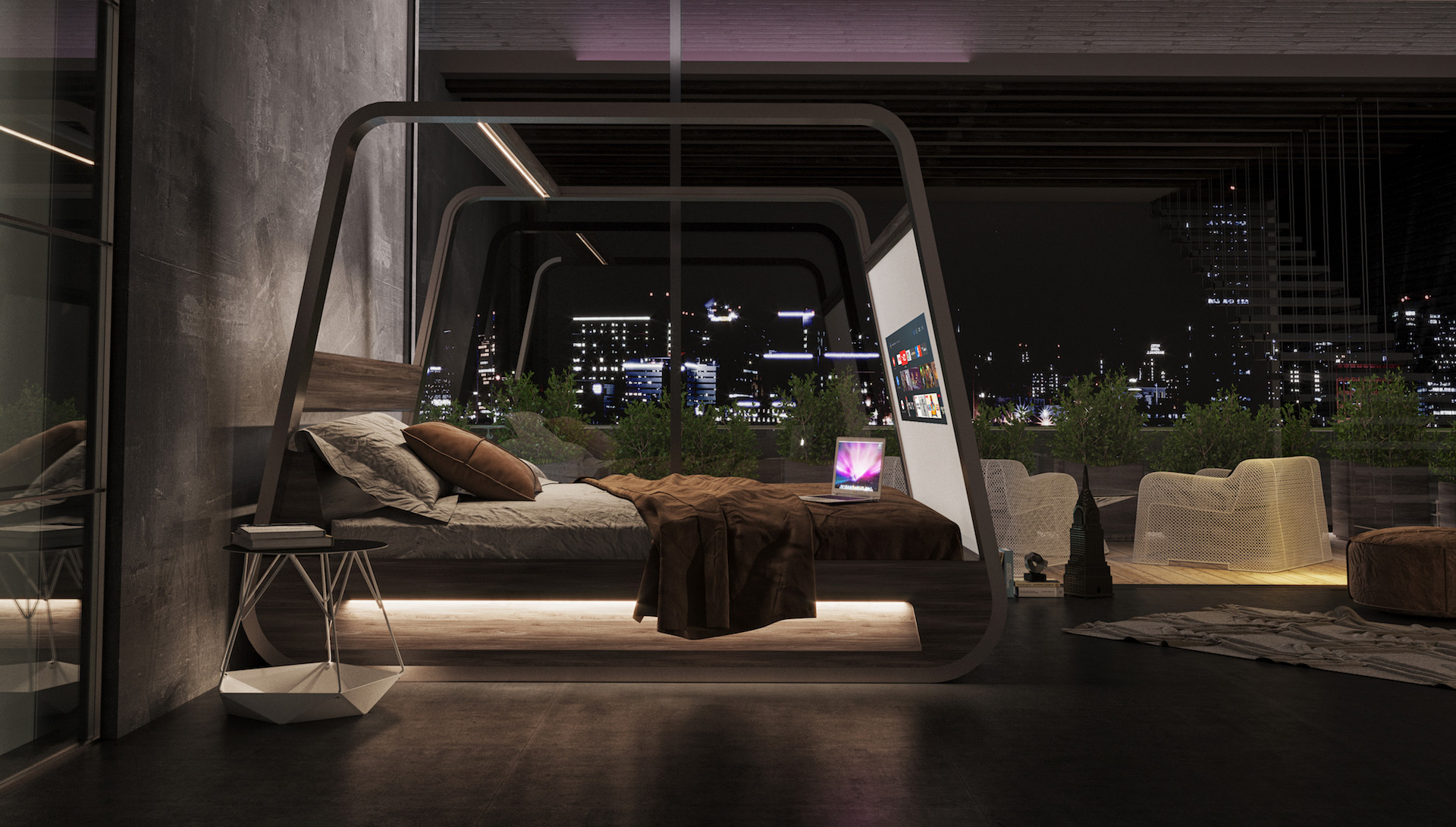 We may not having flying cars or robot maids yet, but the HiBed, a high-tech smart bed that looks like it's straight from the future, is the next best thing. And once you discover all of the features of this bad-ass bed, you'll never want to leave the bedroom again.
Conceived by the Italian architect and designer Fabio Vinella, the HiBed integrates multimedia and sleep-improving features in a single, self-contained unit that's like nothing you have ever seen before. Built-in sensors in the frame track your sleep and other interesting biometrics like air quality, temperature, and noise levels, helping you to optimize your sleep schedule.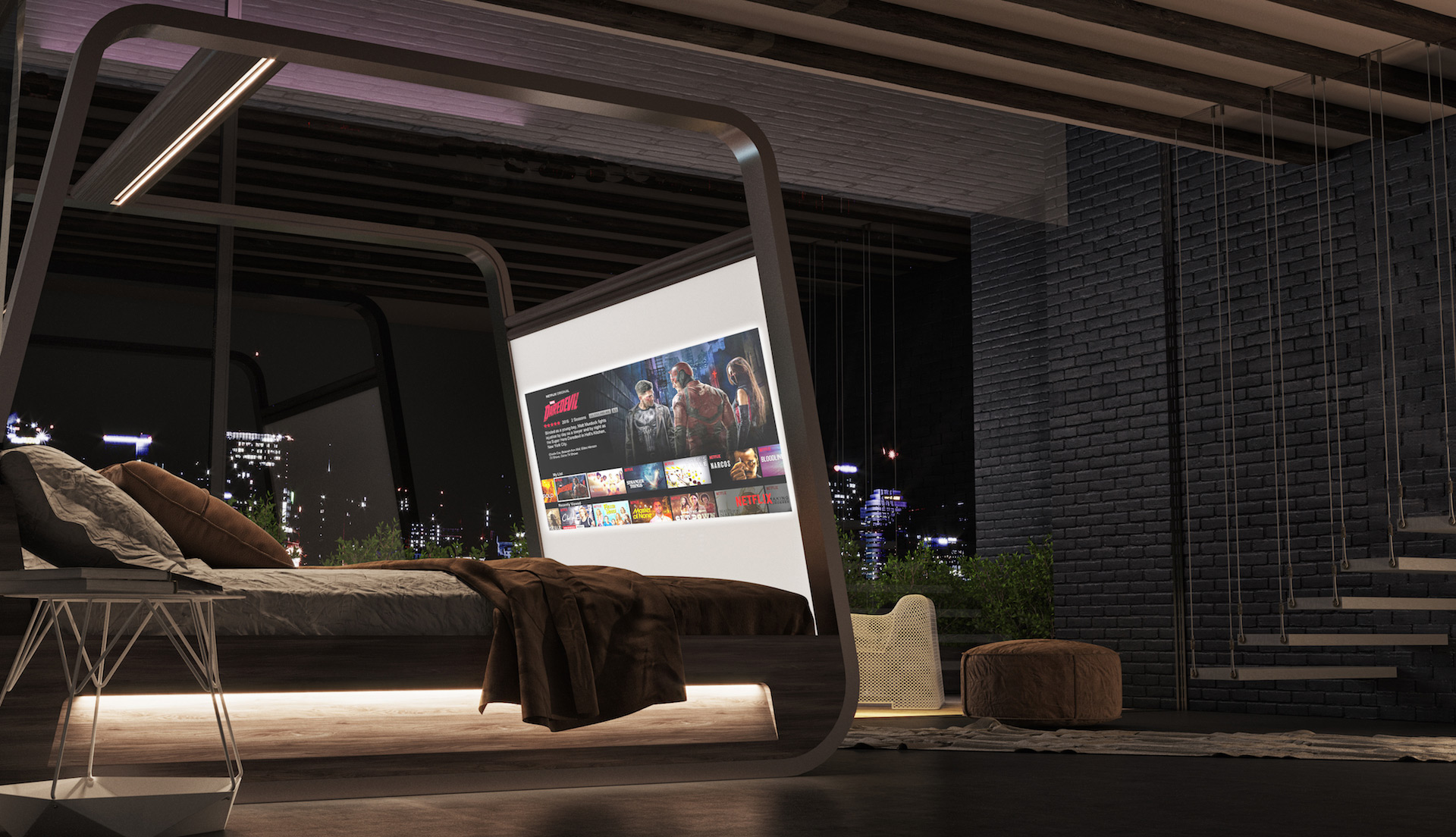 But that's not all. The HiBed features a built-in, retractable screen with an HD projector that shines up from the bottom and hidden speakers for movies and music, WiFi connectivity, and lighting on the side for walking and above for reading. Heck, there's even an integrated desk, so you can whip out your laptop and work from your bed in your PJs.
With all of these features, the only time you'll really need to leave the bed is to use the bathroom. And who knows, maybe a future version will have that covered as well. 🙂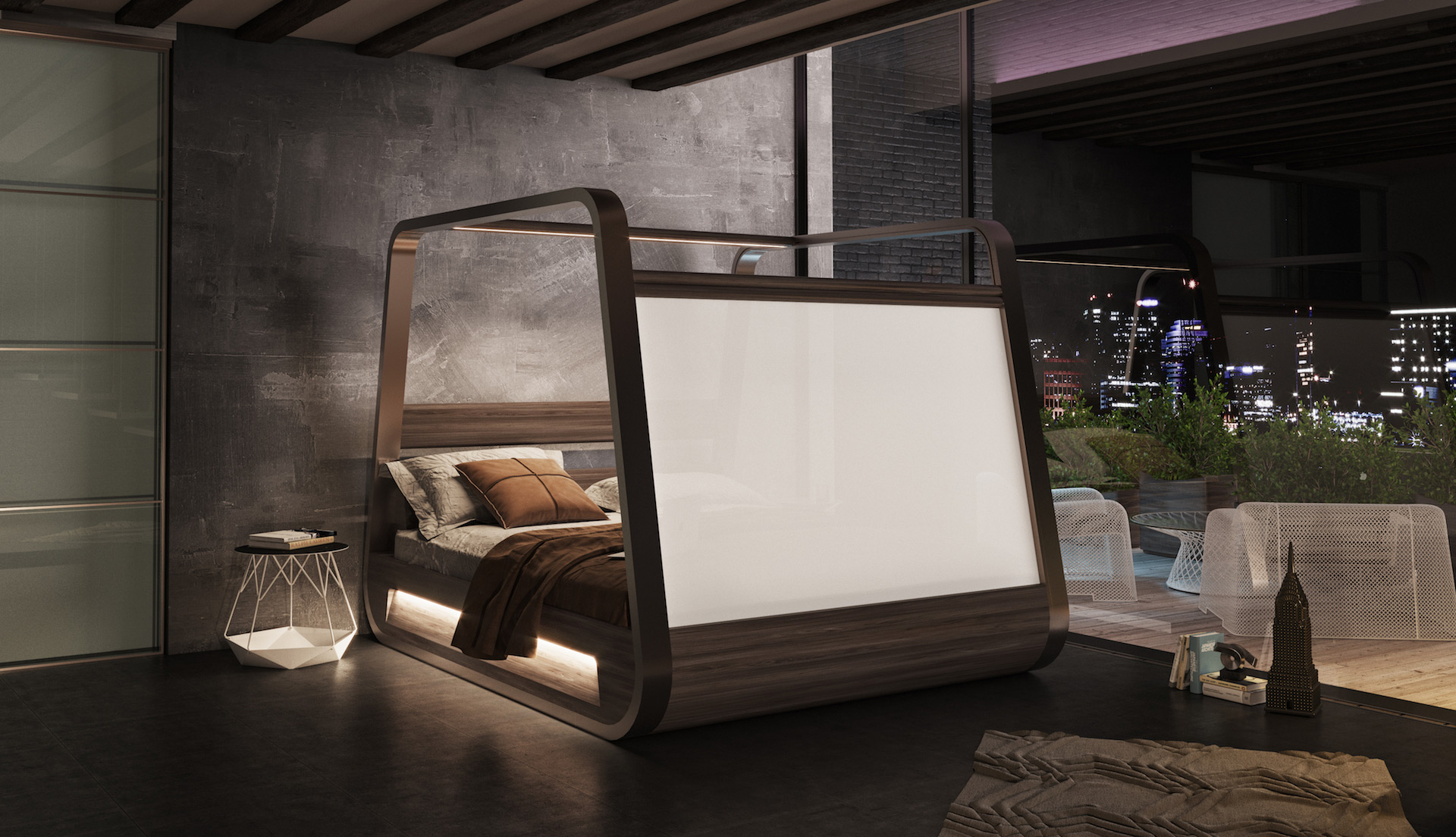 No word on pricing just yet, but my guess is it's not going to be cheap. You can learn more on the Hi-Interiors website, and get on the waiting list today by clicking here.
Images courtesy of Hi Interiors