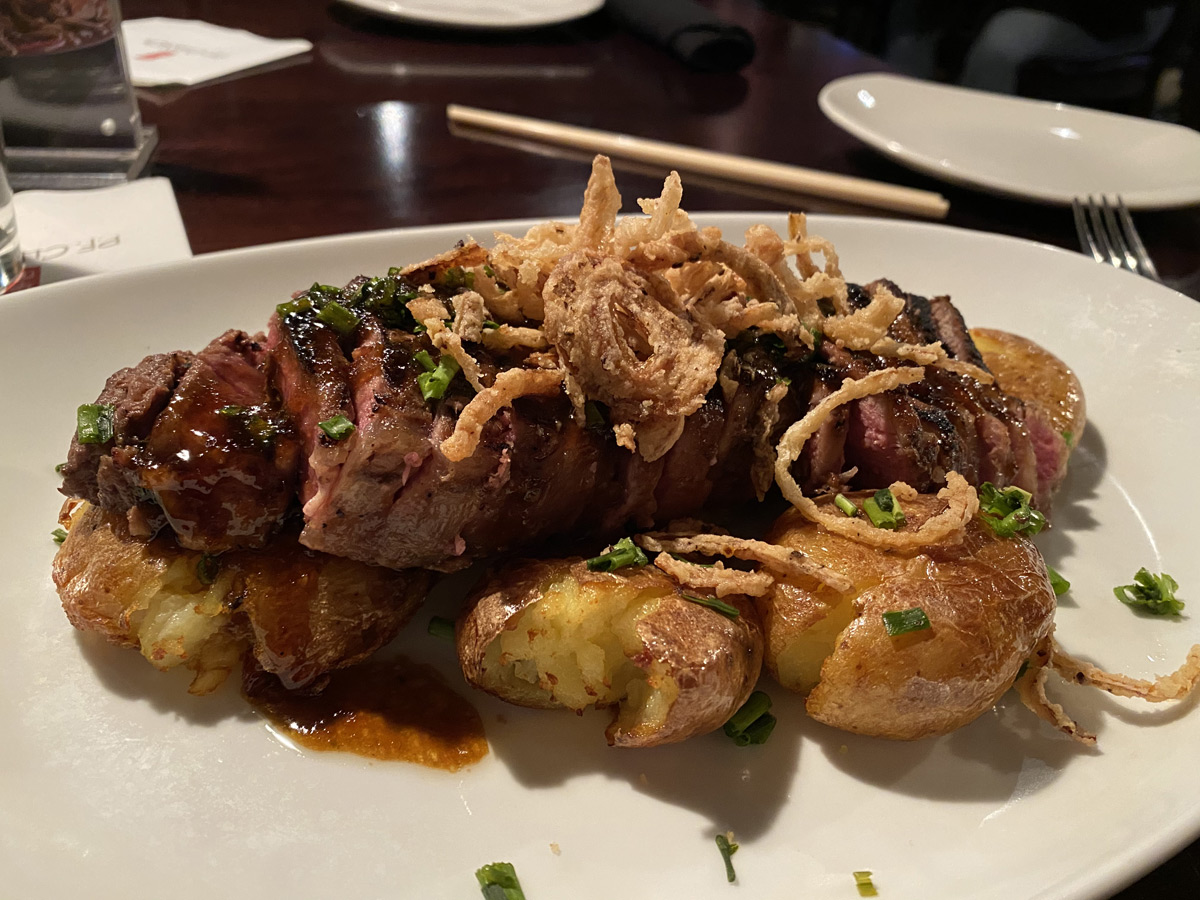 Back in early December, P.F. Chang's sent out an e-mail about a new menu item, Korean Bulgogi Steak. While their e-mail was short on details about this new dinner entrée, they had me at New York Strip, savory bulgogi glaze, Yukon potatoes, and crispy onion straws.
The word bulgogi literally means "fire meat" (불고기), and it's made by cooking thin slices of marinated beef on a grill or fire. The secret to making the perfect tender, savory-sweet meat is a special bulgogi marinade made with Asian pear, scallions, garlic, and soy. Bulgogi's origins can be traced back to the Goguryeo era (37 B.C. to 668 A.D.), and over the years it's undergone many transformations.
P.F. Chang's claims they traveled to Korea to learn firsthand about the history, technique, and passion that goes into this iconic dish, touring through two Korean cities known for making the best of the best bulgogi (Ulsan and Daegu) so that they could discover what makes theirs so good, and bring this Korean favorite back home to us.
Steeped in the history of bulgogi, I was excited to try this savory dish for myself. So we made reservations for dinner at P.F. Chang's last Saturday, and once finally seated, I made a beeline for the menu.. and got a bit of sticker shock!
Turns out, P.F. Chang's Korean Bulgogi Steak is the most expensive item on the menu, coming in at an eye-popping $29.00. I'll admit, when I saw the price, I nearly changed my mind and was going to go with the Mongolian Beef instead. But seeing as how they raised the price of that dish as well (along with everything else on their menu), I figured I'd just spend the extra $9.00 and see if it was worth it.
Holy crap, that is one tasty dish!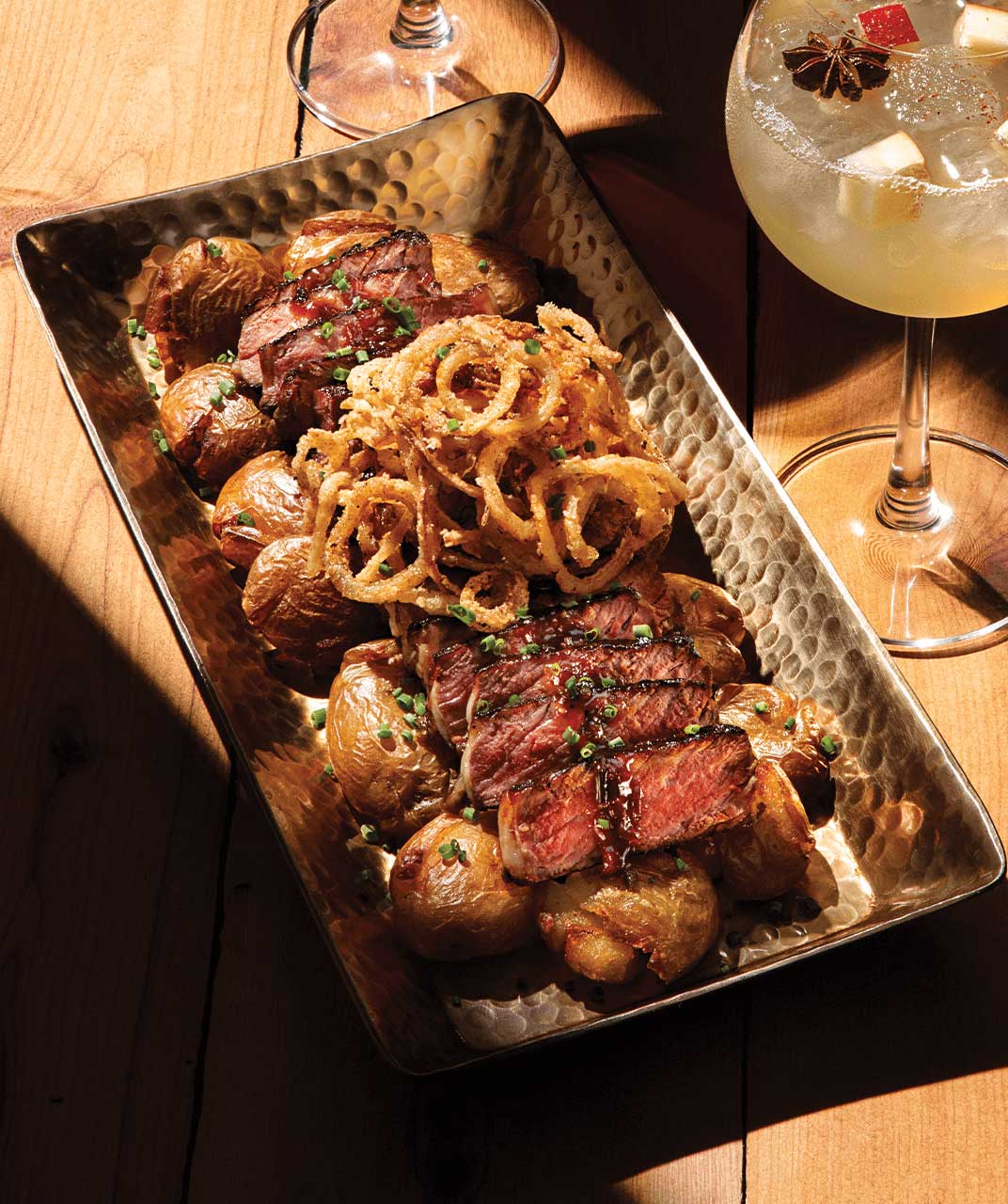 As you can see from these photos, they basically cooked up a New York Strip Steak (that was marinated in bulgogi sauce beforehand?), sliced it into thin strips, and placed it on a bunch of Yukon potatoes, with crispy onion straws on top. The steak was cooked perfectly, the bulgogi glaze giving it some nice sweetness, and the potatoes helping to break up all the meat. It's a big portion, so come hungry!
If I had but one complaint, it's that there wasn't enough bulgogi sauce, which is really the star of the show. I would have asked for more, but our waitress was in the weeds, as the restaurant was jam-packed, being a Saturday night and all. Just something to be aware of if you get yours and they went a little light on the sauce.
Overall, I was REALLY impressed with P.F. Chang's Korean Bulgogi Steak, but given the higher price point, I don't know how well it's going to do. Would you much rather spend $29 on this entrée, or spend $20 on the Mongolian Beef and $9.75 on the Great Wall of Chocolate instead? Food for thought..
Have you had P.F. Chang's new Korean Bulgogi Steak? If so, let us know what you thought of it in the comments section below!