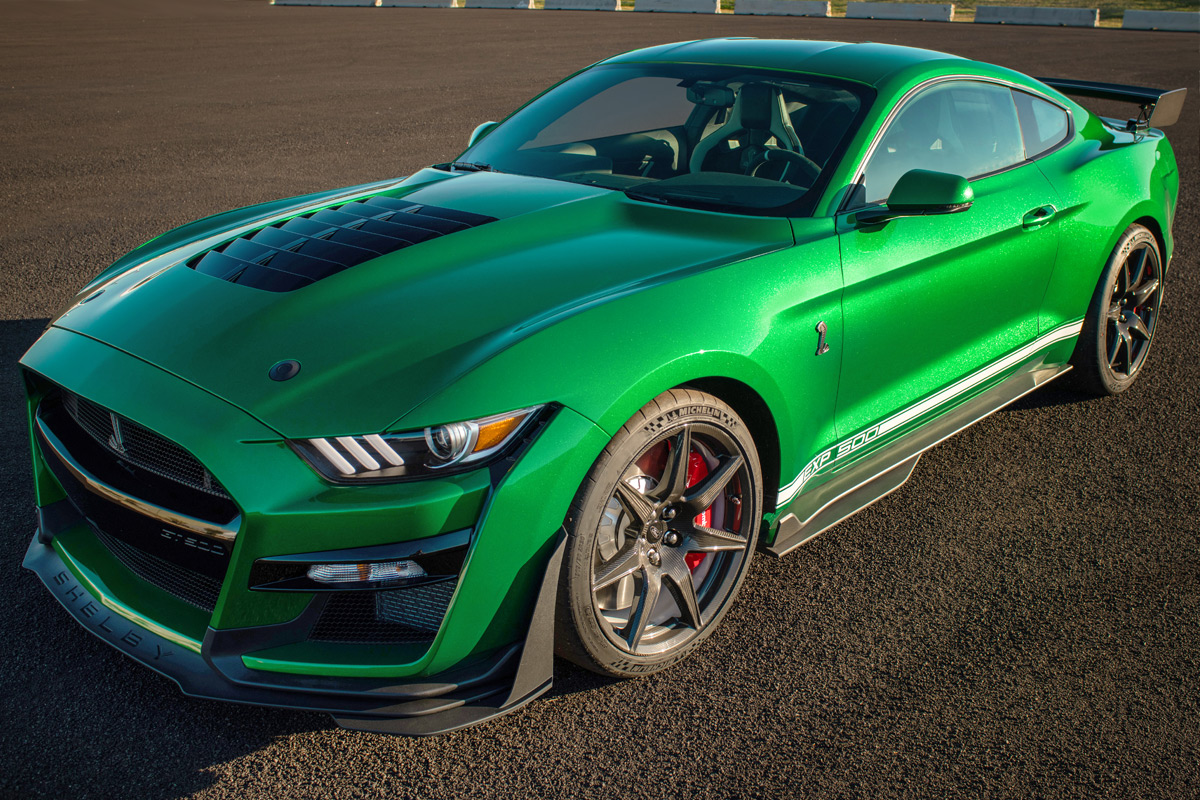 Last year, Ford auctioned off the first 2020 Mustang Shelby GT500 (VIN #001) to roll off the assembly line, with all of the proceeds going to help Juvenile Diabetes Research Foundation researchers cure children with Type 1 Diabetes. Ford has been a long-time supporter of the JDRF, contributing a total of $60 million during their 35 years of partnership.
Barrett-Jackson Chairman and CEO Craig Jackson purchased the vehicle, with a winning bid of $1.1 million. As part of his winning bid, Jackson had the opportunity to choose any color for the vehicle exterior. For inspiration, he looked to his collection and found – and decided to match – the candy apple green paint on his 1968 GT500 prototype known as "Green Hornet."
Jackson was on hand at Michigan's Flat Rock Assembly Plant before the holidays as the vehicle made its way down the line and came to life.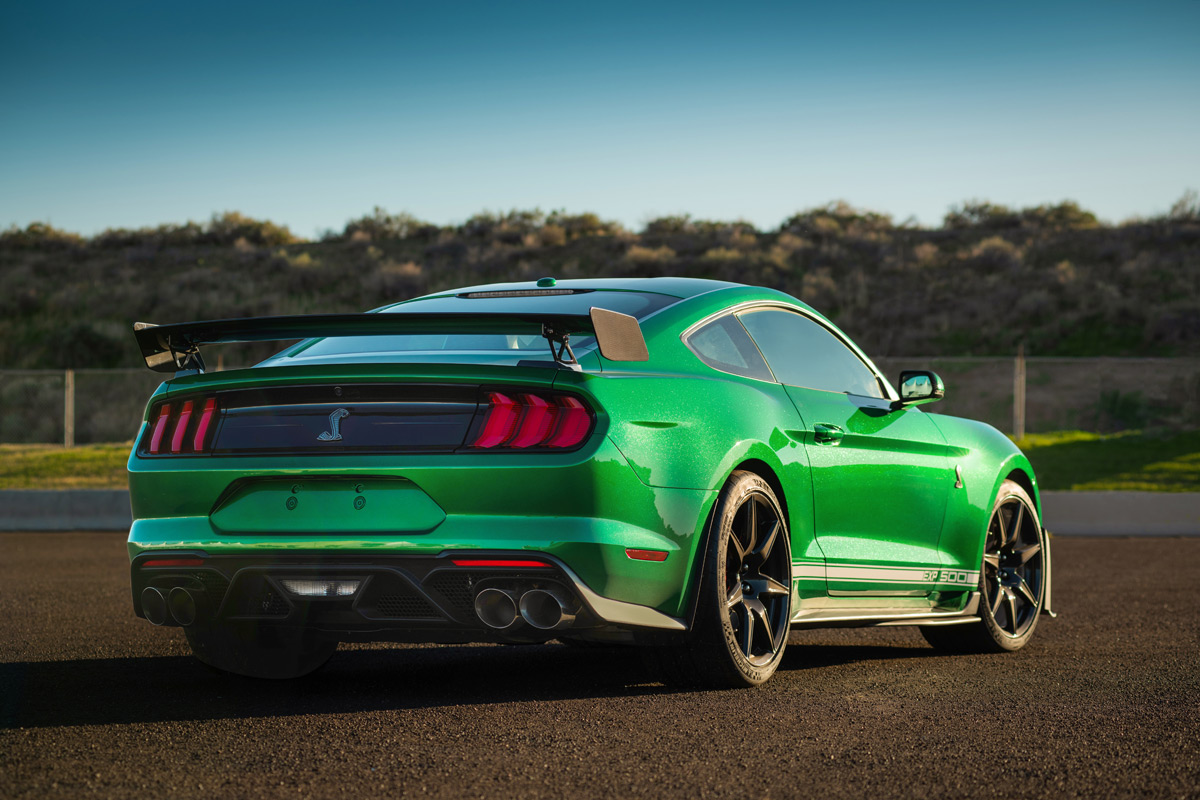 "As a Mustang enthusiast, it's an honor to be the current caretaker of such a historically important car," Jackson said. "This newest Shelby GT500 is trailblazing for its innovation."
The legendary "Green Hornet" enjoys the distinction of being one of the few surviving factory prototypes and is often recognized by Mustang enthusiasts around the world for its innovative design, performance and handling modifications. Carroll Shelby helped test and develop components for the project car.
Jackson's one-of-a-kind 2020 Mustang Shelby GT500 will be on display alongside the "Green Hornet," as well as two other vehicles from Jackson's collection at the Barrett-Jackson Auction Company auction in Scottsdale, Arizona, from January 11-19. His recently refurbished 1967 Shelby GT500 known as "Little Red" will pair with his second rapid red 2020 Shelby GT500.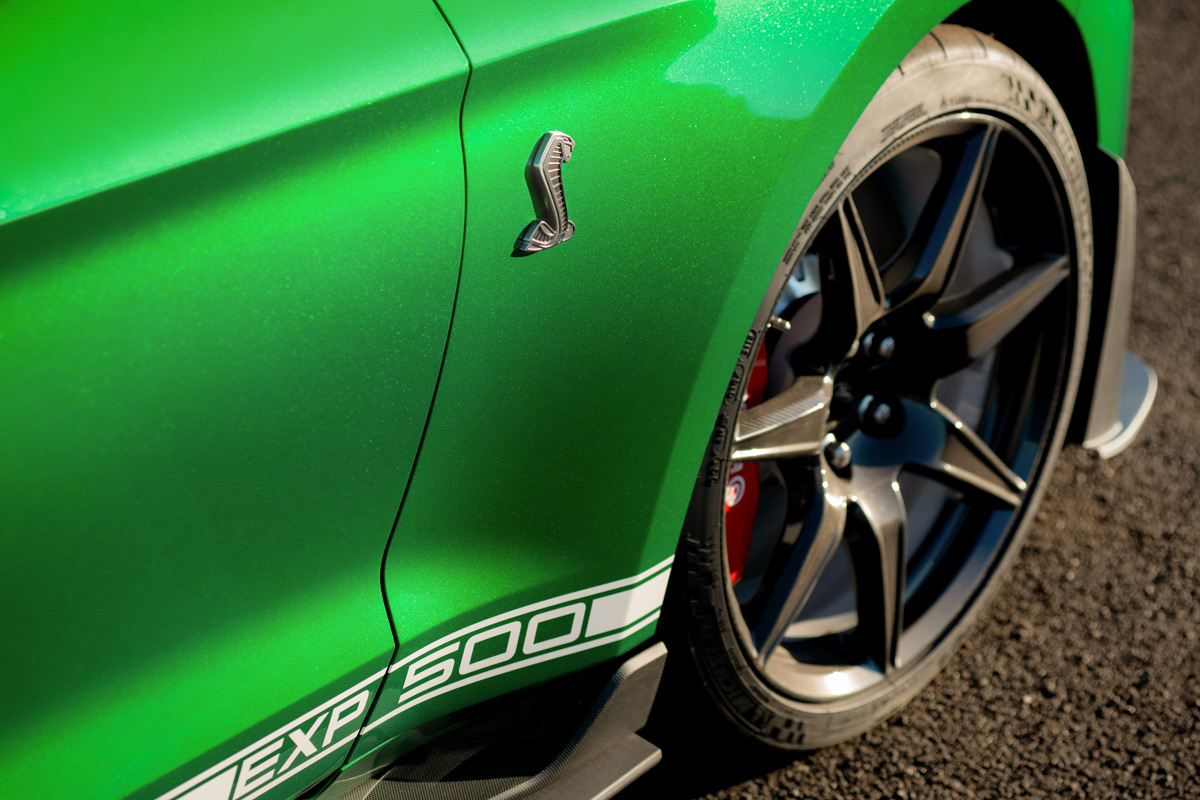 "The power of the Mustang and Shelby brands is amazing," said Jim Owens, Ford Mustang marketing manager. "We're thrilled to be able to help the JDRF in its important research."
Kudos to Ford for continuing to support such a great cause, and to Jackson for opening up his wallet big time to help the JDRF, while snagging another impressive vehicle for his collection.
If you're headed to Barrett-Jackson Scottsdale, make sure you check out this bad boy (along with the other classic Mustangs on display), as the candy apple green paint is just gorgeous!