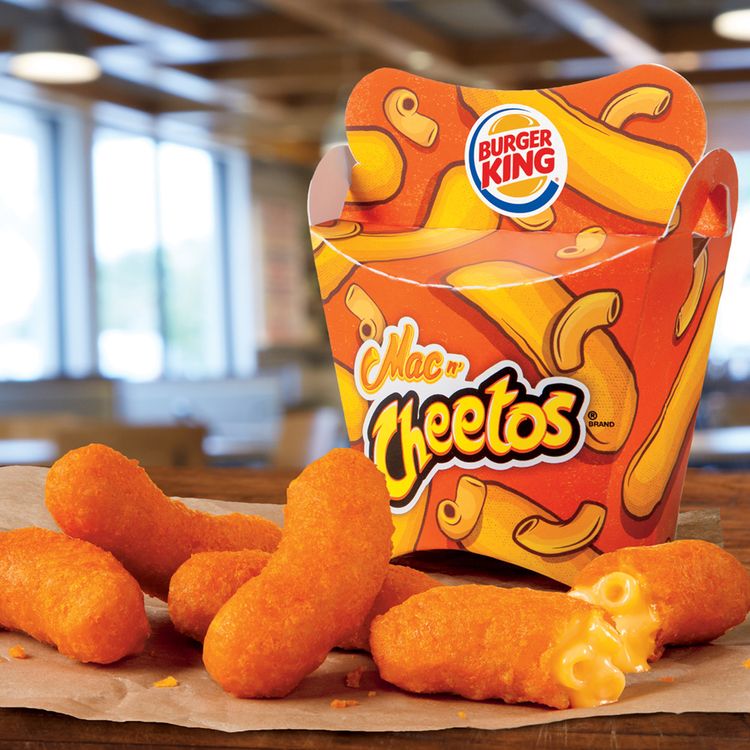 The fast-food wars are no joke, with each chain looking for something to help them get a leg up on the competition. Burger King's attempt at this – Mac n' Cheetos, creamy mac n' cheese deep fried into Cheetos-shaped sticks and covered with crispy Cheetos flavoring.
WHAT THE F*CK?!
Bros, this might just be the best idea in the history of fast food, combining two of our favorite things into one delicious snack!
Burger King will begin serving the Mac n' Cheetos for a limited time starting June 27th, with a 5-piece order setting you back $2.49. They even come with ranch dressing dipping sauce, though that sounds kind of disgusting.
If you've tried these bay boys, leave a comment and let us know what you thought of 'em.