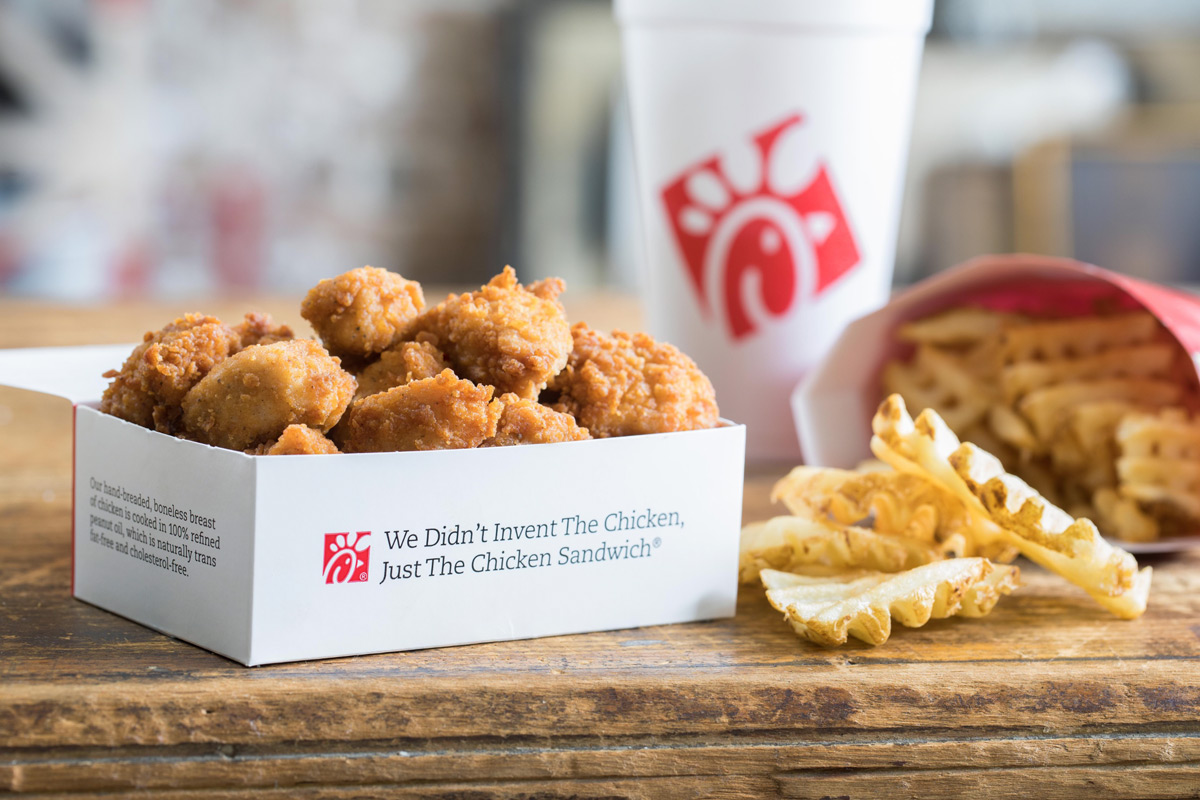 Raise your hand if you like free food! ?‍♂️
Well you're in luck, because Chick-fil-A is giving away a free eight-count order of chicken nuggets now through September 29th, and it couldn't be any easier to take advantage of this delicious deal. That's right, FREE NUGGS!
To take part in this promotion, simply download the Chick-fil-A One mobile app and create a free account, or sign in to your existing account. The free nuggets offer will automatically appear in the "My Rewards" section of the app, and it's redeemable for either crispy chicken nuggets or grilled chicken nuggets at the chain's more than 2,300 locations nationwide.
You don't even have to buy anything else to take advantage of the free offer, but while you're there, you might as well get some of their sweet tea to wash it all down with.
We've been big fans of the Chick-fil-A One app since it first launched, with tasty deals like this a common occurrence. And during the lunchtime rush, being able to place a mobile order and bypass the crazy lines is a godsend. And naturally the more you spend at Chick-fil-A, the more free rewards you earn.
"We want to thank the millions of customers who have joined Chick-fil-A One on our mobile app, and this is just a small way to show our appreciation for dining with us," said Kaitlyn White, senior lead of the Chick-fil-A One Membership program.
Now if you'll excuse me, all this talk about chicken nuggets has gotten me hungry.
Photo courtesy of Chick-fil-A