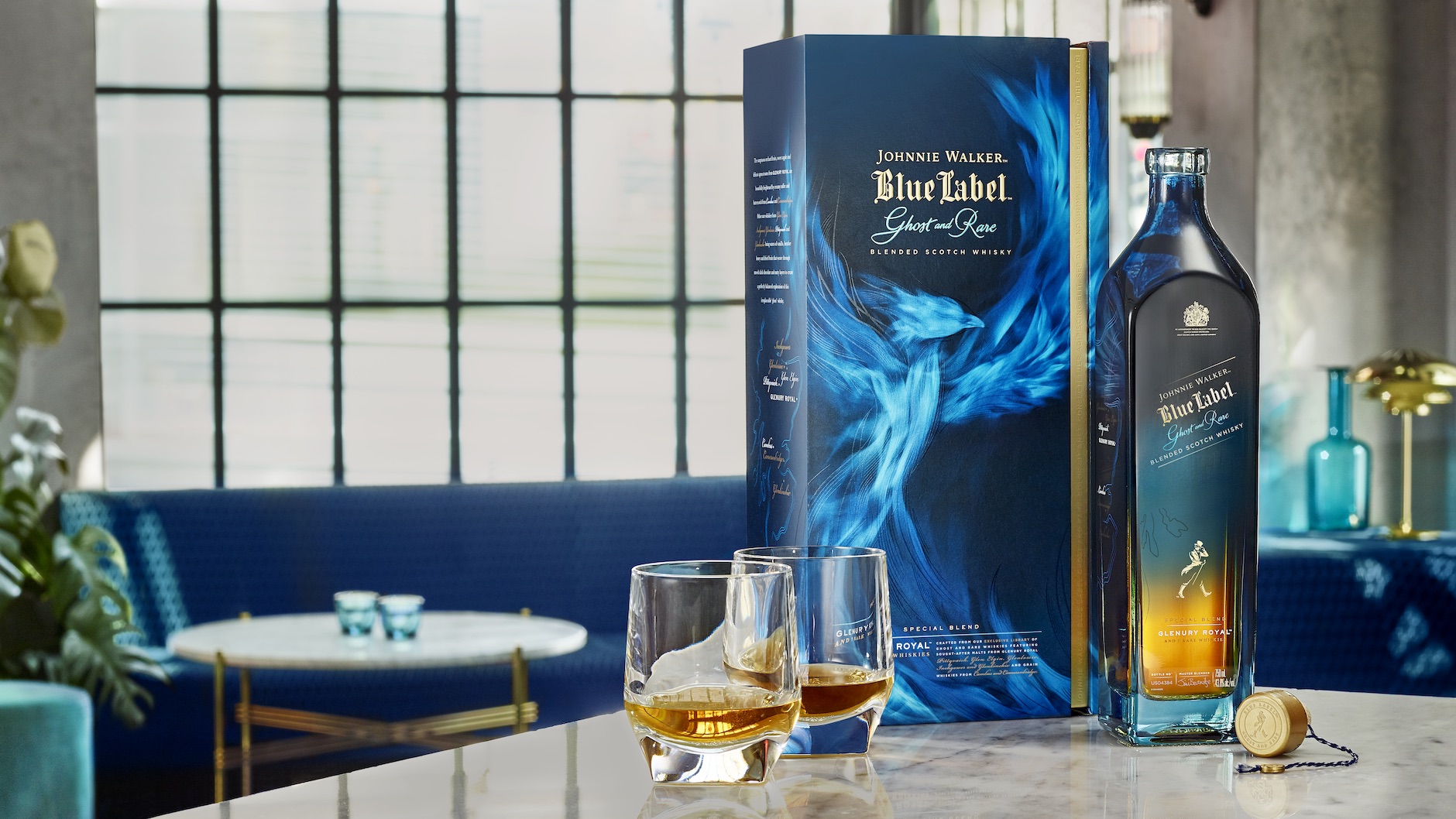 Johnnie Walker has announced the third in a series of special editions – Johnnie Walker Blue Label Ghost and Rare Glenury Royal – which is crafted using irreplaceable "ghost" whiskies and other incredibly rare whiskies from the unparalleled reserves used to create the award-winning Johnnie Walker Blue Label.
At the heart of this limited-edition whisky lies the Highland single malt, Glenury Royal – a ghost distillery that shut its doors in 1985 after a long and colorful history. Founded in 1825 by Captain Robert Barclay, who was a member of the British Parliament, the distillery was destroyed in a fire, only to rise once again and flourish under Barclay's leadership to become one of only three Scottish distilleries to have a Royal title.
Johnnie Walker Master Blender, Dr. Jim Beveridge, has long been passionate about exploring the unique flavors found in these exceptionally rare whiskies:
"Shining a light on this hidden treasure of the whisky world is something we've wanted to do for some time. This indulgent new limited edition provides us with a wonderful opportunity to explore the remarkable layers of rich fruit found in every drop of Johnnie Walker Blue Label."
Jim crafted Johnnie Walker Blue Label Ghost and Rare Glenury Royal by blending the highly sought-after "ghost" whiskies from Cambus and Pittyvaich, with five incredibly rare malts from Glen Elgin, Inchgower, Glenlossie, Cameronbridge and Glenkinchie.
The result is a whisky with smooth, nutty layers of dark chocolate, waves of vanilla, heather honey and dried fruits and underlying notes of creamy toffee and butterscotch – all perfectly balanced by the rich, fruity, sweet apple and delicate apricot character of Glenury Royal.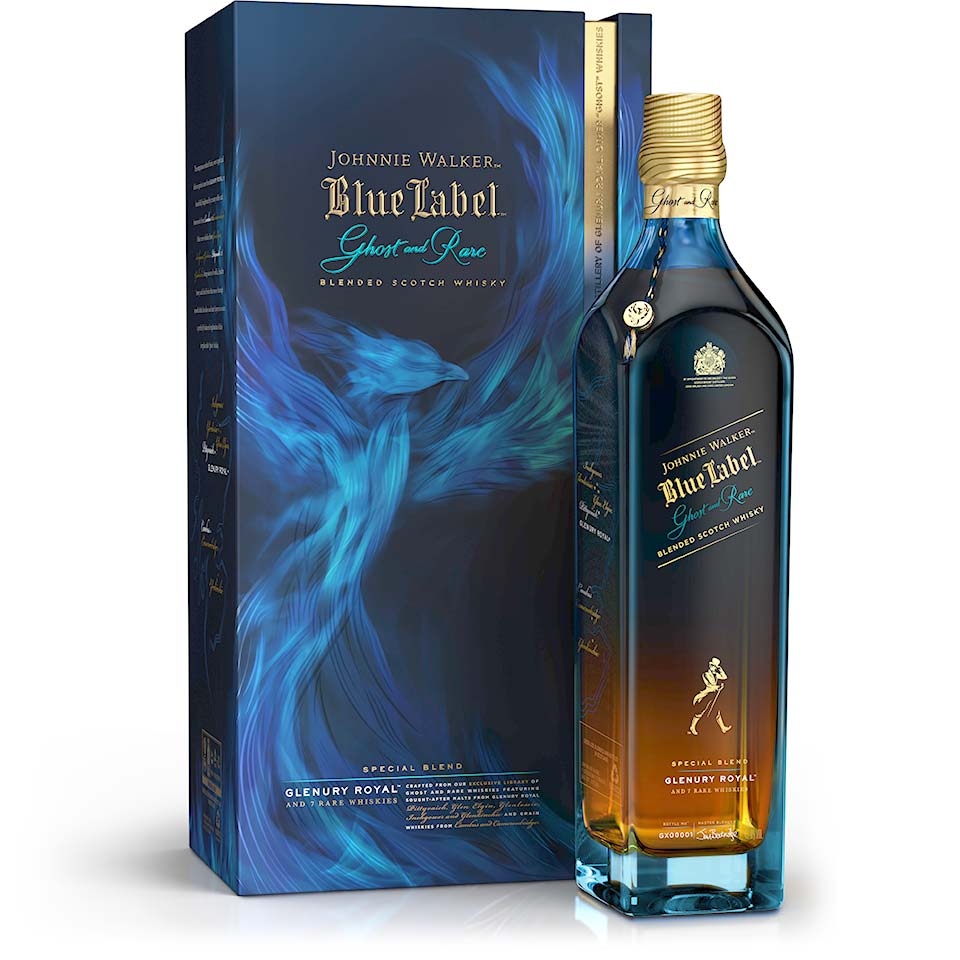 Johnnie Walker Blue Label Ghost and Rare Glenury Royal will be available starting in October 2019, and a bottle will set you back around $350. Expensive, yes, but it doesn't get much more exclusive than this.