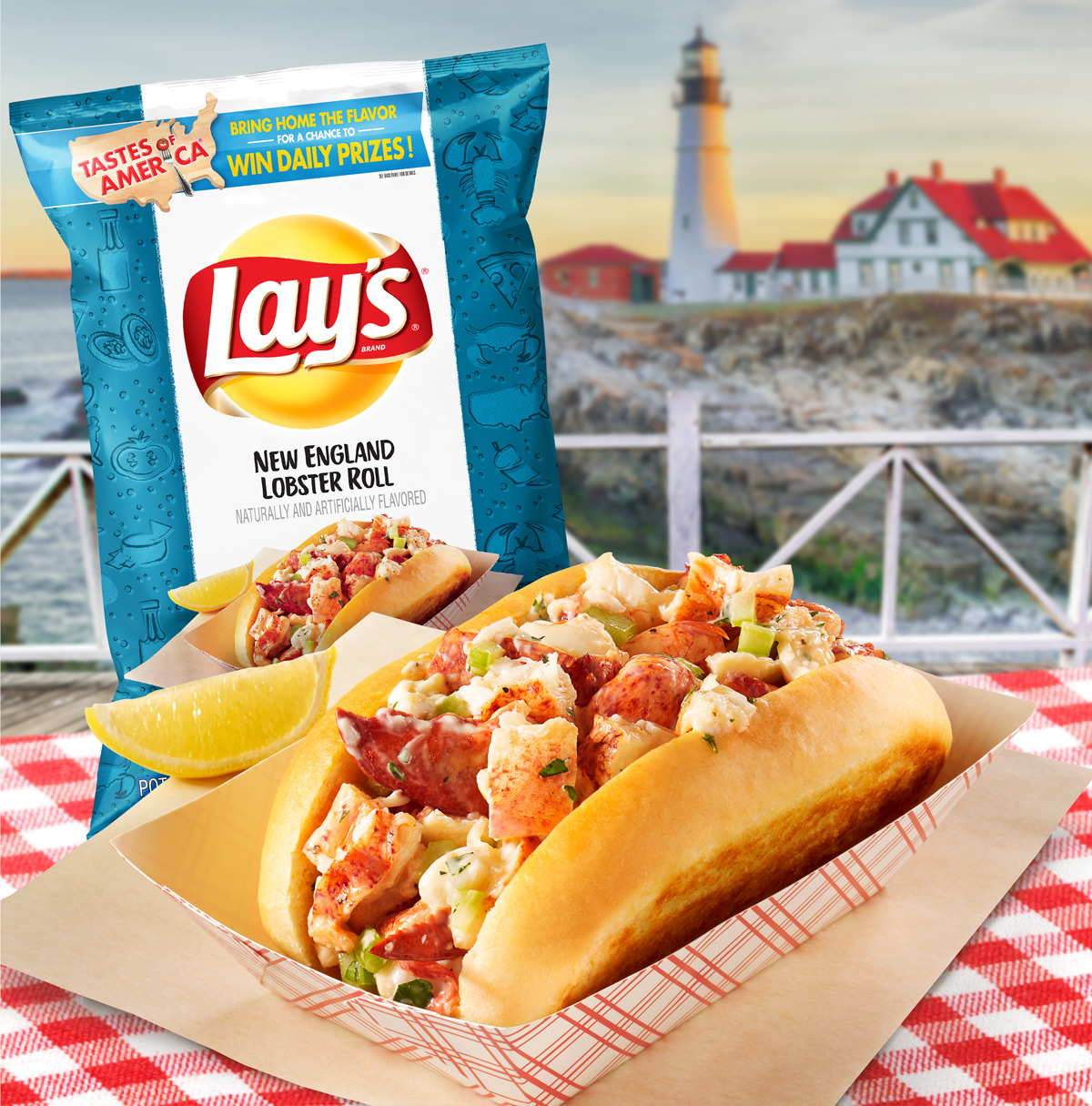 Just when you thought it was safe to walk down the snack aisle, along comes Lay's, with eight crazy and unexpected potato chip flavors that had us doing a double-take.
As part of the brand's new Tastes of America program, Lay's is introducing 8 new regionally-inspired flavors that represent distinctive tastes from across the country. In just a few bites, flavor fans can travel coast-to-coast as they enjoy local flavors from across the nation.
While this is not the first time Lay's has introduced some out-there potato chip flavors (who remembers Crispy Taco or Southern Biscuits & Gravy?), this is the largest number of flavors the brand has ever introduced at once.. and talk about some interesting flavors!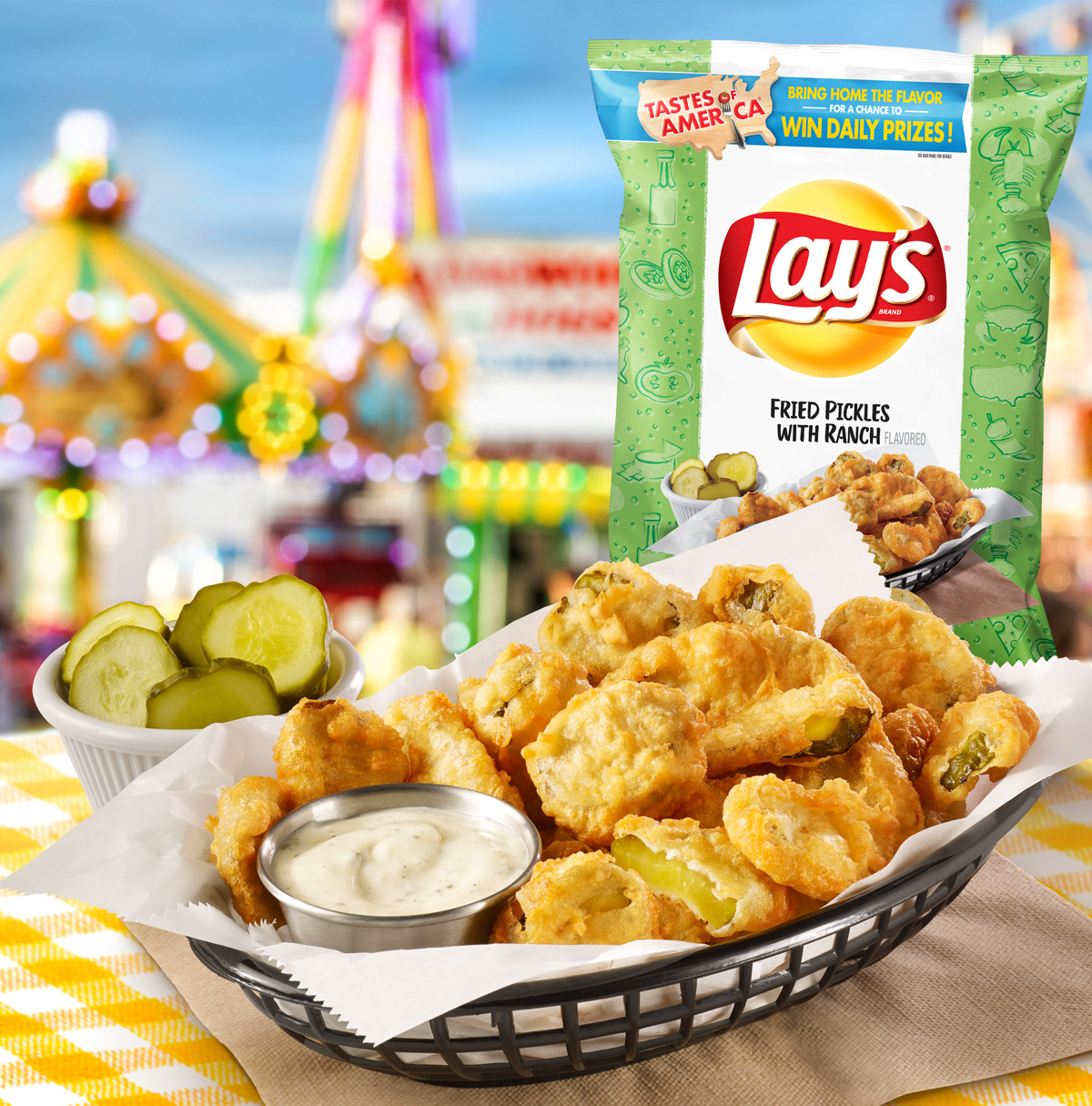 Here's the full lineup of the new flavors hitting shelves soon, and the regions they represent:
Cajun Spice (Central Gulf)
Chile Con Queso (Texoma, Mountain, SoCal)
Chesapeake Bay Crab Spice (Mid-Atlantic)
Deep Dish Pizza (Heartland & Mid-America)
Fried Pickles with Ranch (Midwest)
New England Lobster Roll (Northeast)
Pimento Cheese (Southeast)
Thai Sweet Chili (Pacific Northwest)
Each of the eight flavors will be available at retail stores in their respective market beginning July 30 through September 23. And if you're itching for a taste of another region's chips, you can order a bag or variety pack from Lay's website.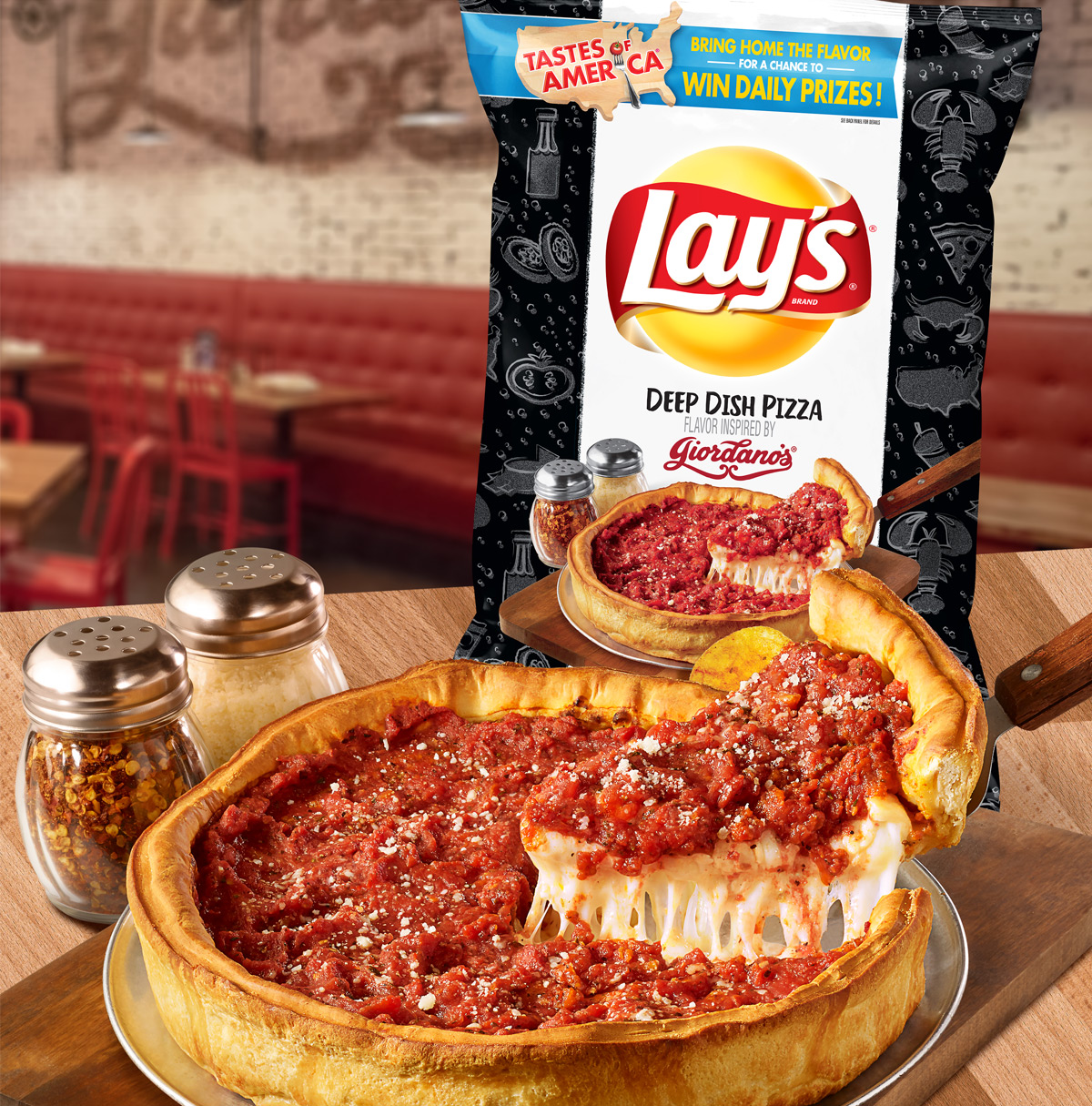 Not gonna like, I'm definitely picking up a bag of the Lobster Roll chips when they hit stores next week, as that sounds like they could be good. And I might have to order a bag of the Deep Dish Pizza chips, as that sounds crazy. Now crazy good or crazy bad, that's the question.. 🙂
What do you think of Lay's new Tastes of America potato chips?
Photos courtesy of Lay's