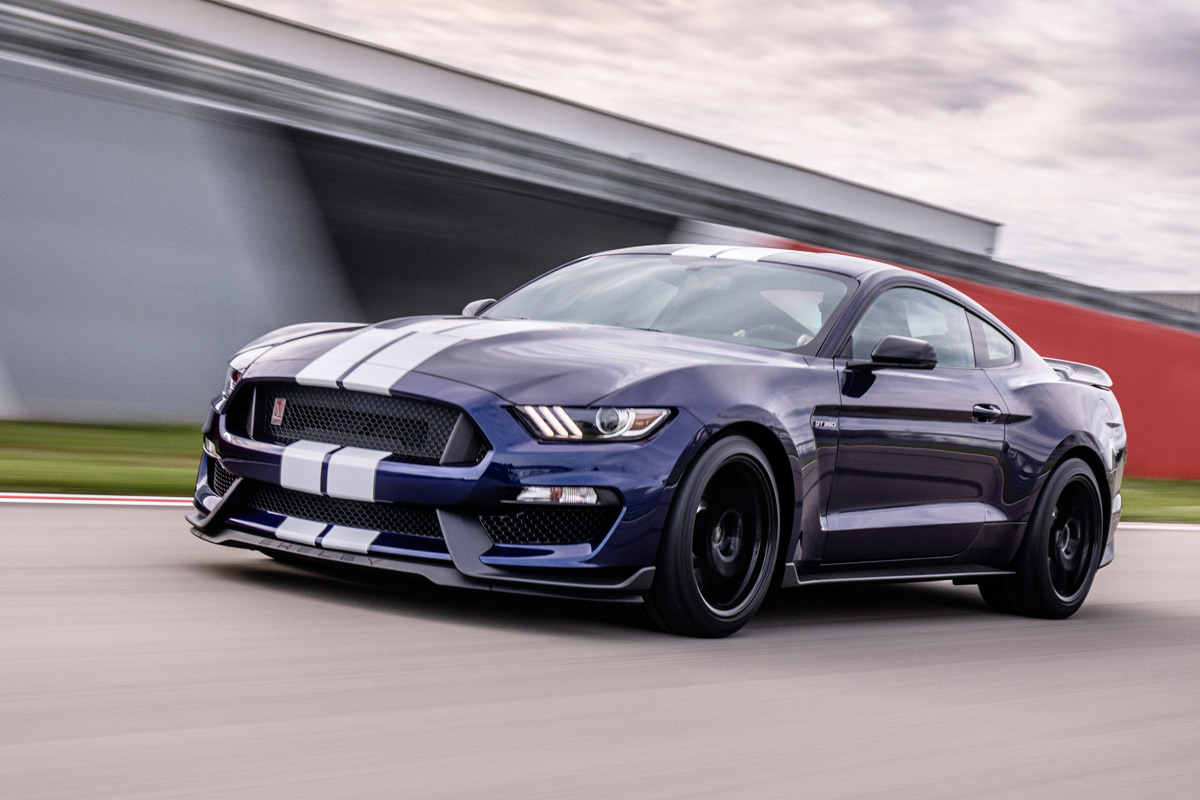 When the 2018 Ford Mustang launched last Fall, there were a number of models for buyers to choose from (EcoBoost, GT, Performance Pack 1, Performance Pack 2, Bullitt). But one model that was noticeably absent from the list was the track-ready Shelby GT350.
Like many others, I figured that Ford Performance was focused on the upcoming 2020 Shelby GT500, and that the Shelby GT350 would ultimately get phased out. But Ford surprised us the other day when they unveiled a new 2019 Mustang Shelby GT350 at a media event at M1 Concourse in Pontiac, Michigan.
As you can see from these photos, the Shelby GT350 doesn't adopt the 2018 Mustang's styling updates, continues on with the same exterior design as before. Nor does it receive any changes under the hood, sticking with the glorious 5.2-liter flat-plane-crank V8 that puts out 526HP at 8,250 rpm and 429 lb-ft. Because if it ain't broke, don't fix it.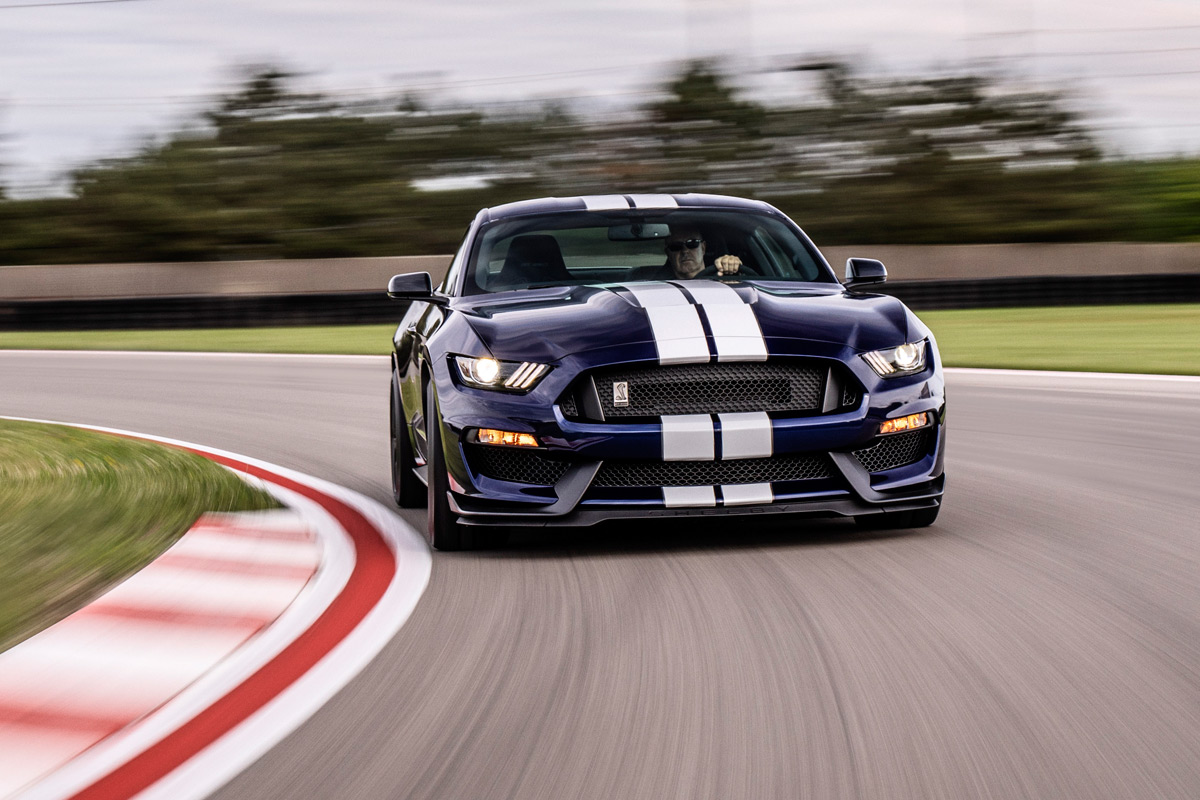 So what is new? Ford Performance engineers and designers incorporated the latest advances in tire, aerodynamics and chassis technology into the 2019 Mustang Shelby GT350.
Working exclusively with Michelin, the team also engineered new Michelin Pilot Sport Cup 2 tires with a Shelby GT350-specific tread pattern and different compound to deliver more grip for significantly improved acceleration and lateral acceleration, as well as braking. These tires are wrapped around new 19-inch aluminum wheels.
An all-new rear spoiler with optional Gurney flap and optimized grille closeout was designed and tuned with experience gained from wind tunnel development of the Ford Performance Mustang road course racing cars and upcoming Shelby GT500 model. Together, they deliver significant rear greater aerodynamic efficiency when equipped with the new optional Gurney flap on the rear spoiler, which will be available after launch.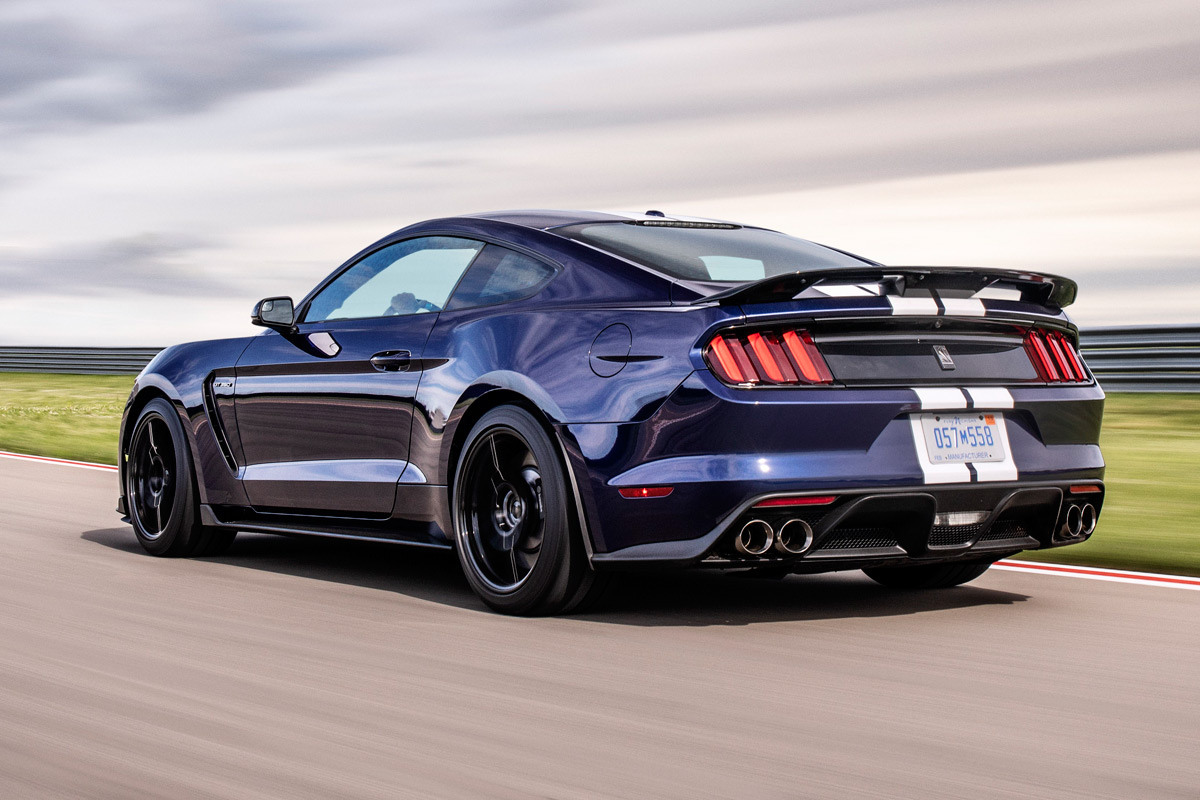 Upgrades to Shelby GT350's standard MagneRide active suspension complement the aero and tire enhancements with recalibrated springs and revised damping to take full advantage of the improvements.
Stopping power is provided by six-piston front and four-piston rear caliper Brembo brakes. For added control and improved driver feedback, Shelby GT350's electric power-assist steering and three-mode electronic stability control settings feature enhancements taken from Ford Performance's hundreds of hours of competitive track testing.
The result of all of these tweaks and adjustments? A more balanced, higher-performing car on the straightaways and especially in the corners.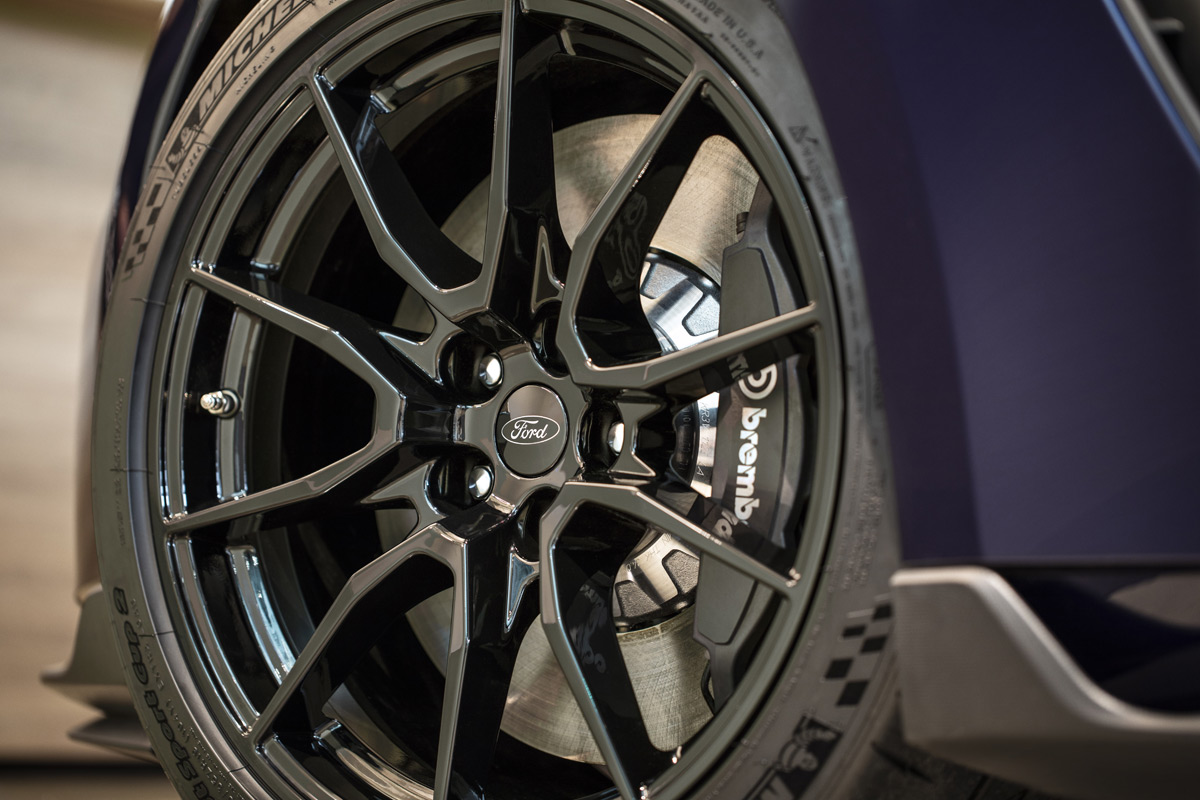 "The new Shelby GT350 is our ultimate track Mustang. We've stuck to Carroll Shelby's original formula for winning championships and made our Shelby GT350 even better with the latest in race-proven aerodynamics, tire and chassis technology," said Hermann Salenbauch, global director for Ford Performance vehicle programs.
Honestly, I didn't think the Shelby GT350 could get any better than it already was, but clearly I was wrong. The new model will be the benchmark for the competition, and I can't wait to get some seat time with it.. hopefully on a race track!