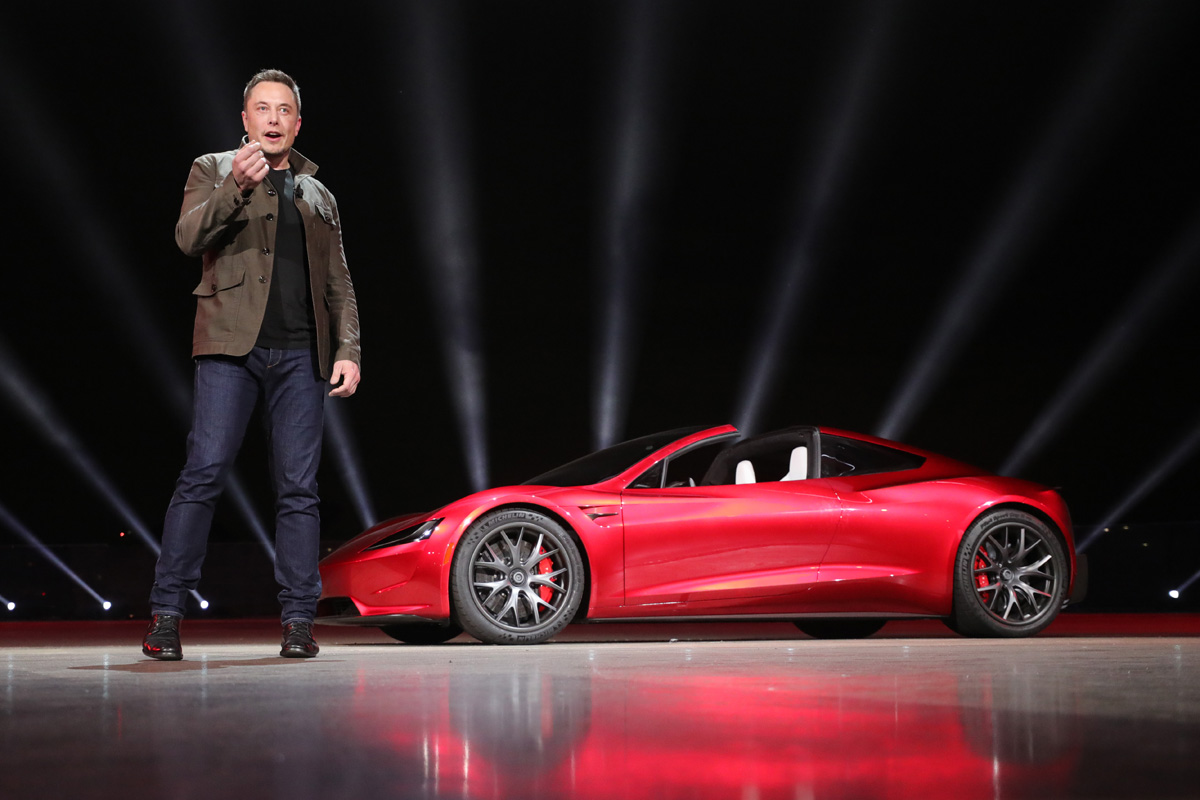 Elon Musk surprised the world during the company's electric semi event with a little, "and one more thing..", that thing being the announcement of a new Tesla Roadster, and it's REALLY FAST!
So just how fast is it? 0-60mph happens in 1.9 seconds. The quarter mile passes you by in just 8.8 seconds, with a top speed of over 250mph. And if that's not impressive enough, it'll have a range of 620 miles, thanks to its 200kWh battery pack. Elon Musk told the crowd that the Roadster would be "the fastest production car ever made, period," and with performance numbers like those, it's hard to argue with that claim.
"These numbers sound unreal but they're not," said Elon Musk.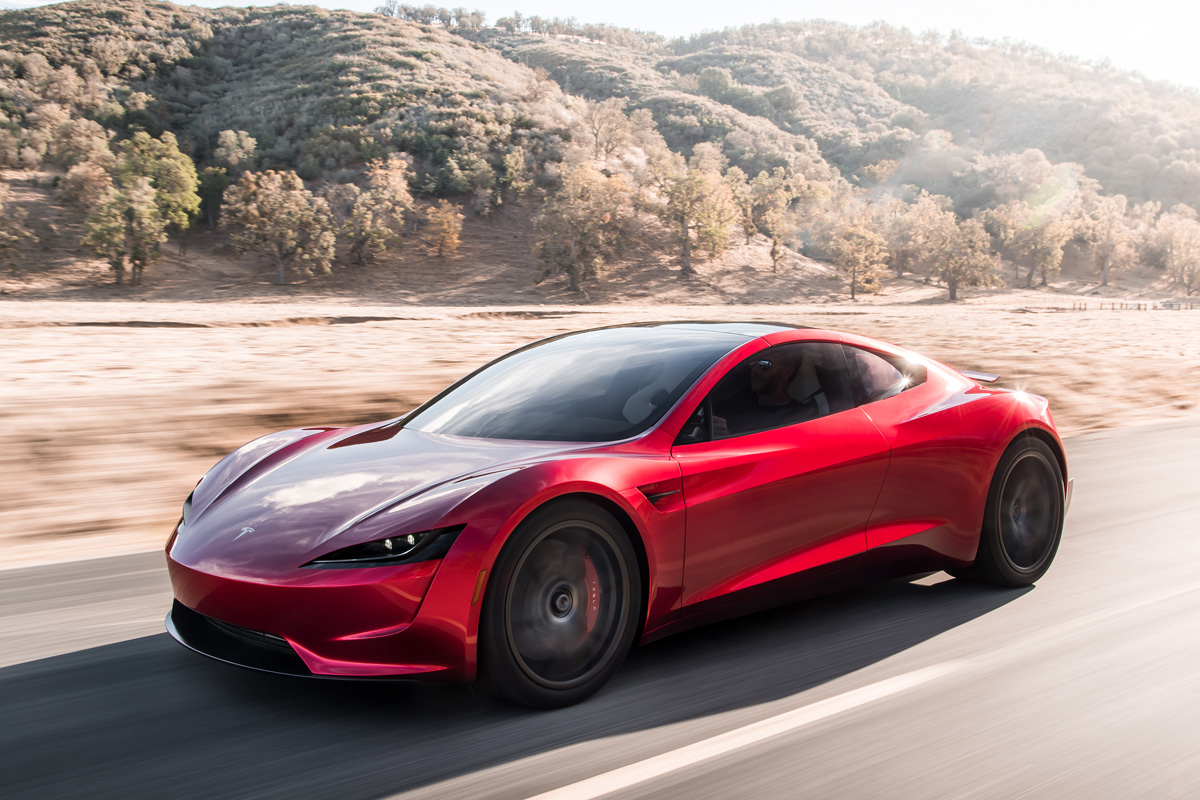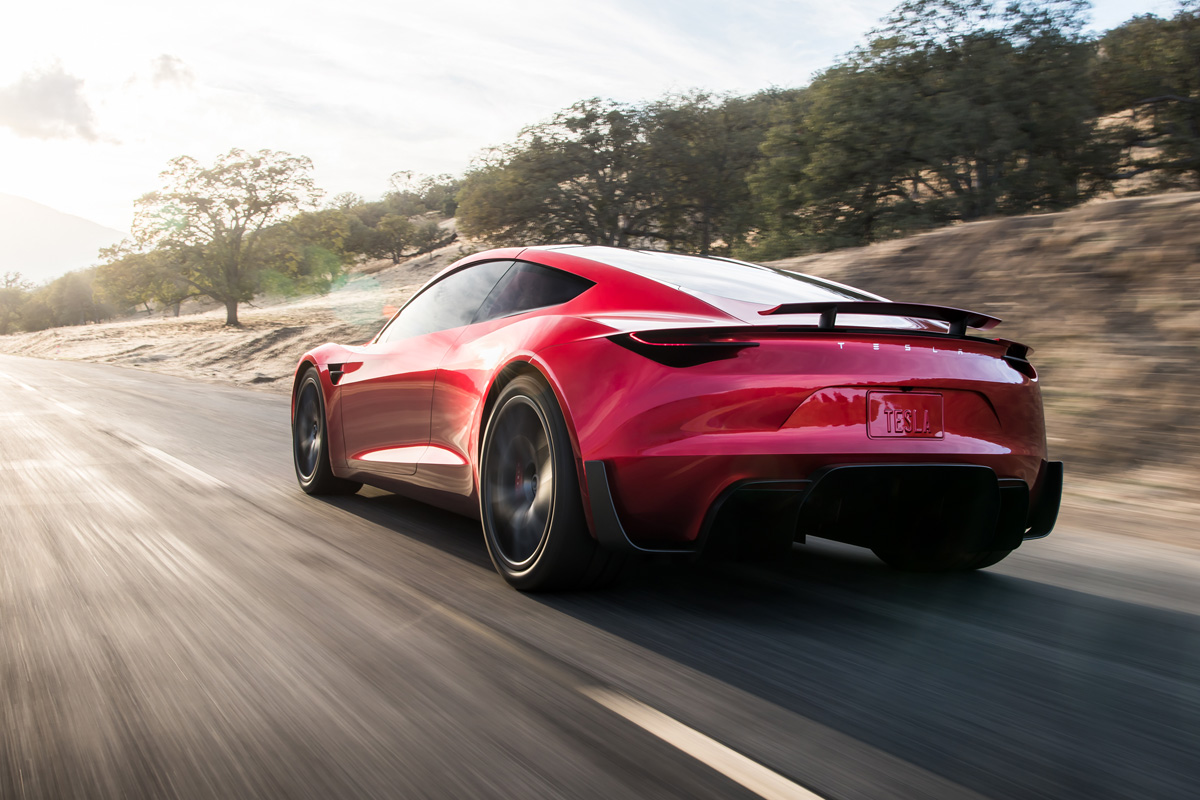 Just think about that for a minute. The Tesla Roadster accelerates faster than a Bugatti Chiron or Koenigsegg Agera RS, two of the fastest cars in the world. And with a $200,000 price tag, it's significantly cheaper than either one to boot. It even puts the Dodge Challenger SRT Demon's 9.65s quarter-mile record to shame.
How is this even possible, let alone from an electric car? Three motors provide 10,000 Newton meters (7,375 foot-pounds) of instant torque in an all-wheel drive configuration. Couple that with a presumably lightweight body (maybe a carbon fiber chassis?), and you've got the formula for blistering performance.
Musk said the Roadster is a "hardcore smackdown to gasoline cars," aimed at making gas-powered vehicles feel like "a steam engine with a side of quiche." And if that's not enough, he hints that there may be an even faster model in the future, saying "This is the base model! We're gonna talk about things beyond base maybe next year sometime."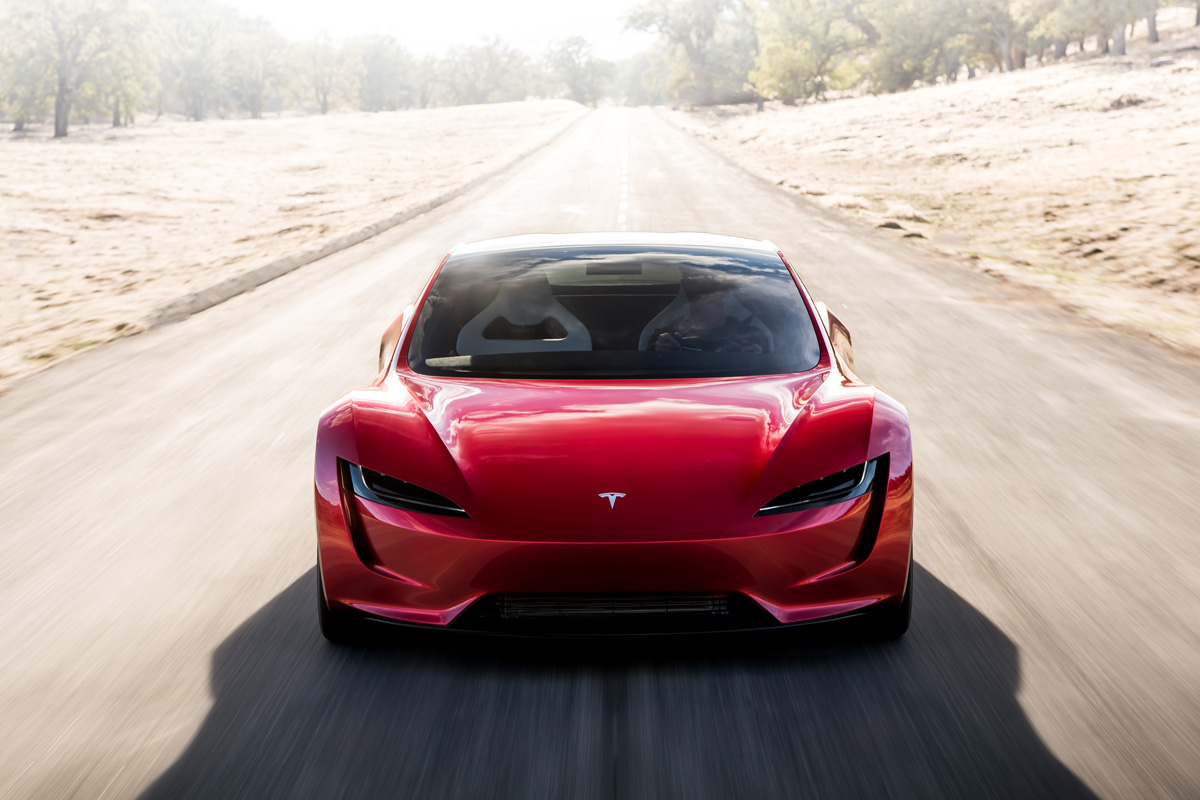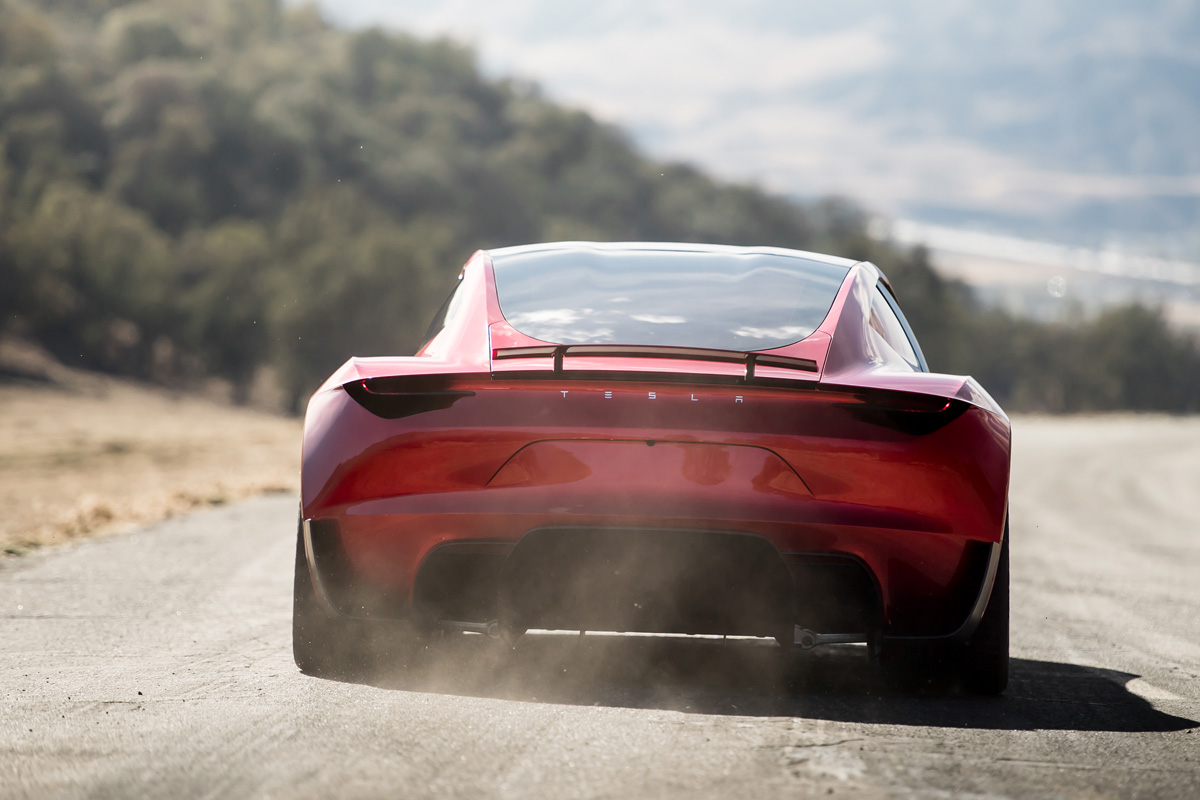 As you can see here, the "Roadster" isn't really a roadster in the traditional sense, but more like a targa top, with a removable roof section that can be stored in the trunk. I guess Elon wanted to stick with the Roadster name since that's what started it all, but whatever..
The new Roaster is expected to arrive in 2020 (though if the Tesla Model 3 is any indication, it'll probably be a bit later than that). The base price will be $200,000, with a starting reservation of $50,000.
Guess it's time for me to start saving up!