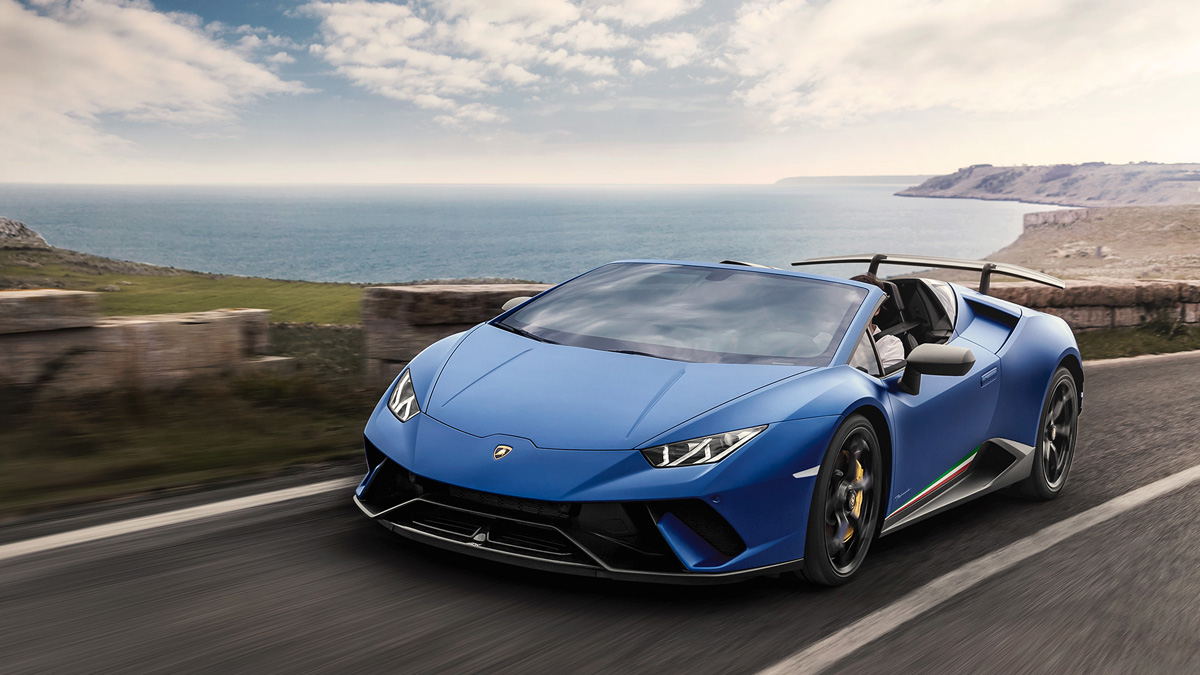 For those people who find the Lamborghini Huracán's 602-horsepower 5.2-liter V-10 too pedestrian, there's a more extreme Huracán Performante model that bumps output to 640 horsepower while shedding 90 pounds, resulting in one Raging Bull that you don't want to mess with..
And now it's available as a convertible. Feast your eyes on the Lamborghini Huracán Performante Spyder!
Making it's debut at the Geneva Motor Show this week, the Huracán Performante Spyder sports much of the same mechanics as it's coupe sibling, with a 5.2L naturally aspirated V10 that puts out 640-horsepower and 442 lb-ft of torque. That power is routed through a seven-speed automatic transmission and a performance-tuned all-wheel drive system.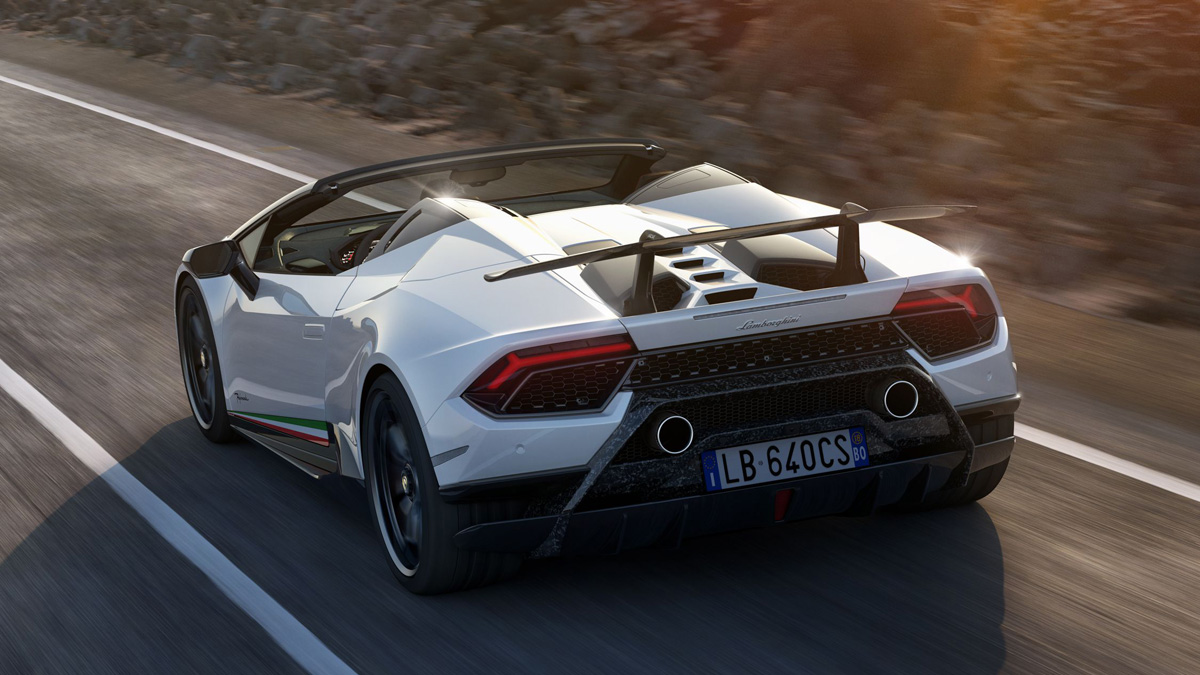 Despite being saddled with a few extra pounds over the coupe, the Huracán Performante Spyder is no slouch in the performance department, with a 0-62 time of just 3.1 seconds, and a top speed of 201 MPH (which is just 1 MPH behind the Performante coupe).
Like the Performante coupe, the Spyder receives the Aerodinamica Lamborghini Attiva (ALA) aerodynamics package, which adapts to your driving style in real-time to give you that downforce when you're on the track, and allowing for normal air flow when you're just cruising around town.
In addition, the Performante Spyder also has revisions to its stability-control system, suspension, and drive modes. Magnetorheological dampers are optional, as is Dynamic Steering.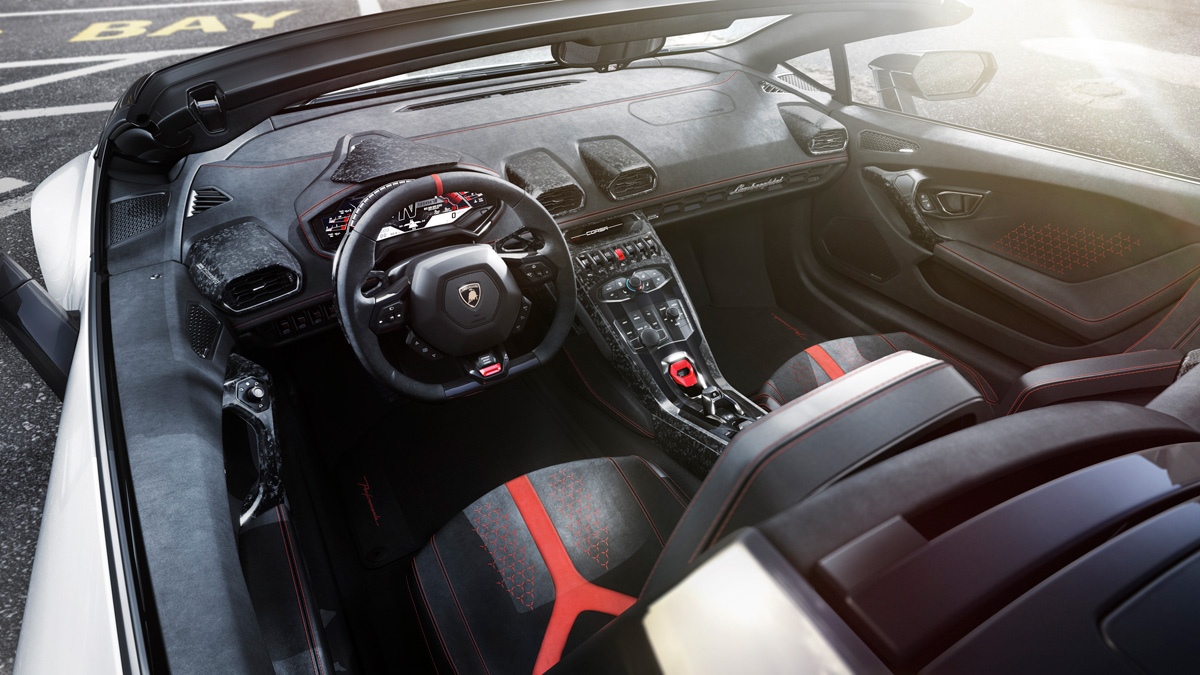 The price of the Huracán Performante Spyder is $308,859, roughly $35K more than the Performante coupe. Expensive yes, but totally worth it just so you can revel in the aural delights of that glorious V10 as you rev it up to 8500 rpm in each gear.
The Lamborghini Huracán Performante Spyder arrives in dealerships later this summer, but you shouldn't wait too long, as we predict these will be snatched up in no time flat!
What do you think of the Huracán Performante Spyder?