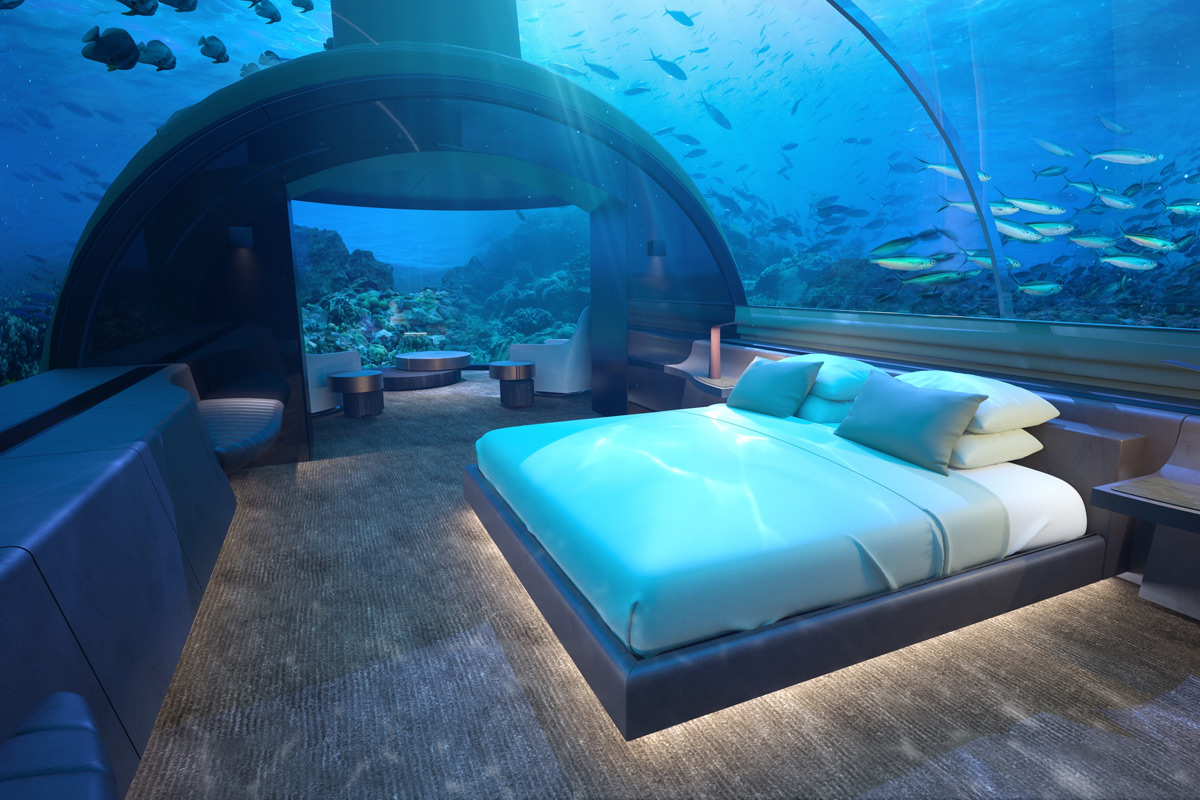 Conrad Maldives Rangali Island is opening the world's first-ever underwater hotel residence, a $15 million two-story villa called The Muraka that sits 16.4 feet below the Indian Ocean that offers well-heeled guests unparalleled views of aquatic life.
The cost for this once-in-a-lifetime experience? A cool $50,000 per night, although you can't book The Muraka for just one night. It's only offered as part of a four-night, $200,000 package, which includes a personal chef for all meals, the use of a private boat, along with a menu of one-of-a-kind experiences that guests can choose from.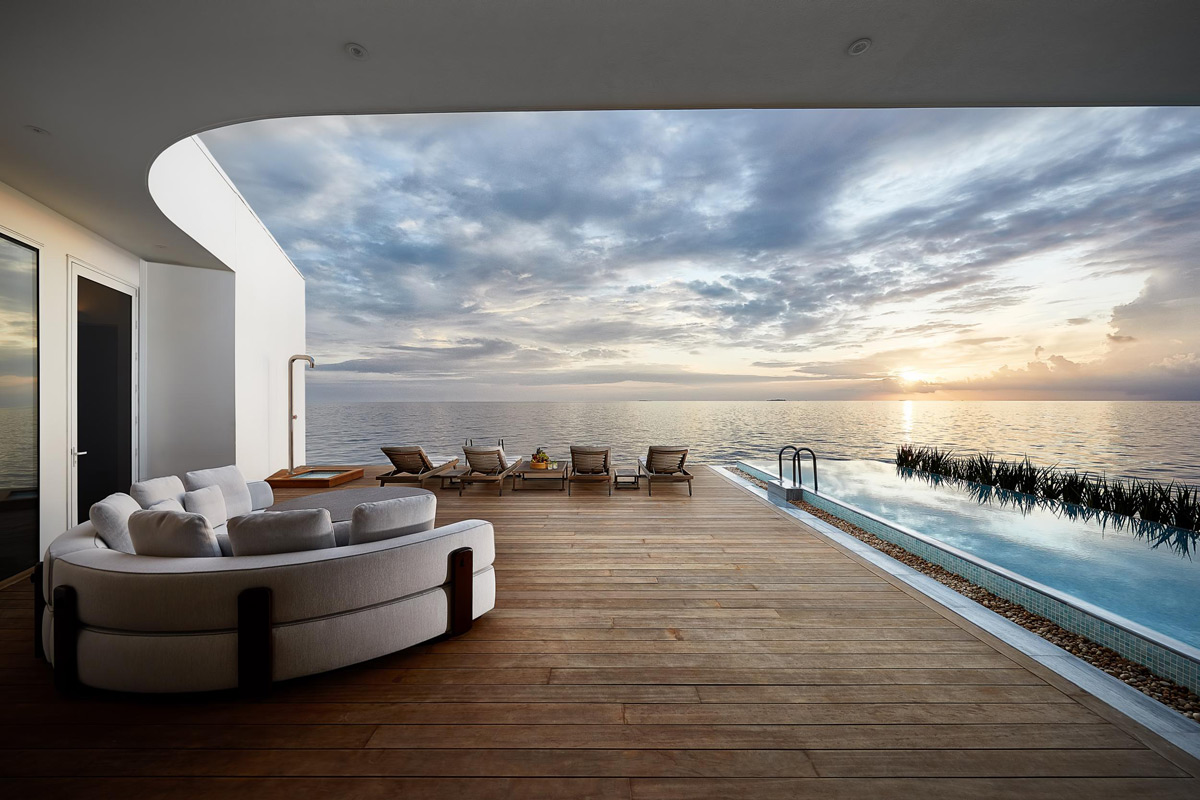 It's not a cheap expenditure in the least.. But on the bright side, those who book this package get automatic Hilton Diamond status. ?
So what kind of accommodations does $200K get you? The second floor of the villa features a twin-size bedroom, ocean-facing bathroom, fitness center, butler's quarters, integrated living room, kitchen and bar. There's also an infinity pool, private jetty and an outdoor relaxation deck. Meanwhile, the lower (underwater) floor has a living space, bedroom and bathroom within an all-glass atmosphere that frames 180-degree panoramic views of marine life.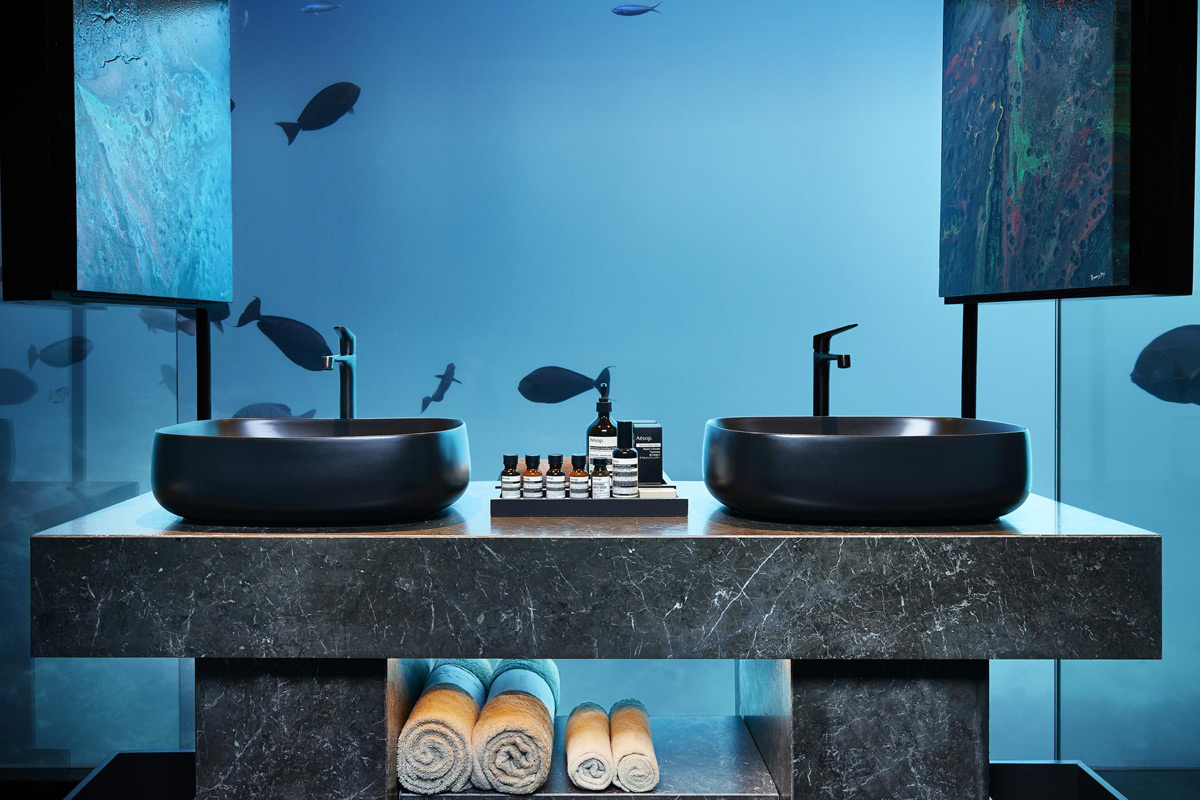 "We had to make sure that the guests can have the underwater views from every vantage point of the room. More than 75 percent of wall, ceiling surfaces are made of clear acrylic. The glare and reflection on clear acrylic had to be minimized and views to the ocean had to be secured. We also wanted to give a sense of comfort," says interior design firm YYA.
The Muraka can accommodate a total of nine guests, so find eight friends to split it with, and suddenly it's a somewhat more reasonable $22,222 per person, just over $5,555 per night.
What do you say guys, who's ready to sleep with the fishes.. literally?
Photos courtesy of Conrad Maldives Rangali Island