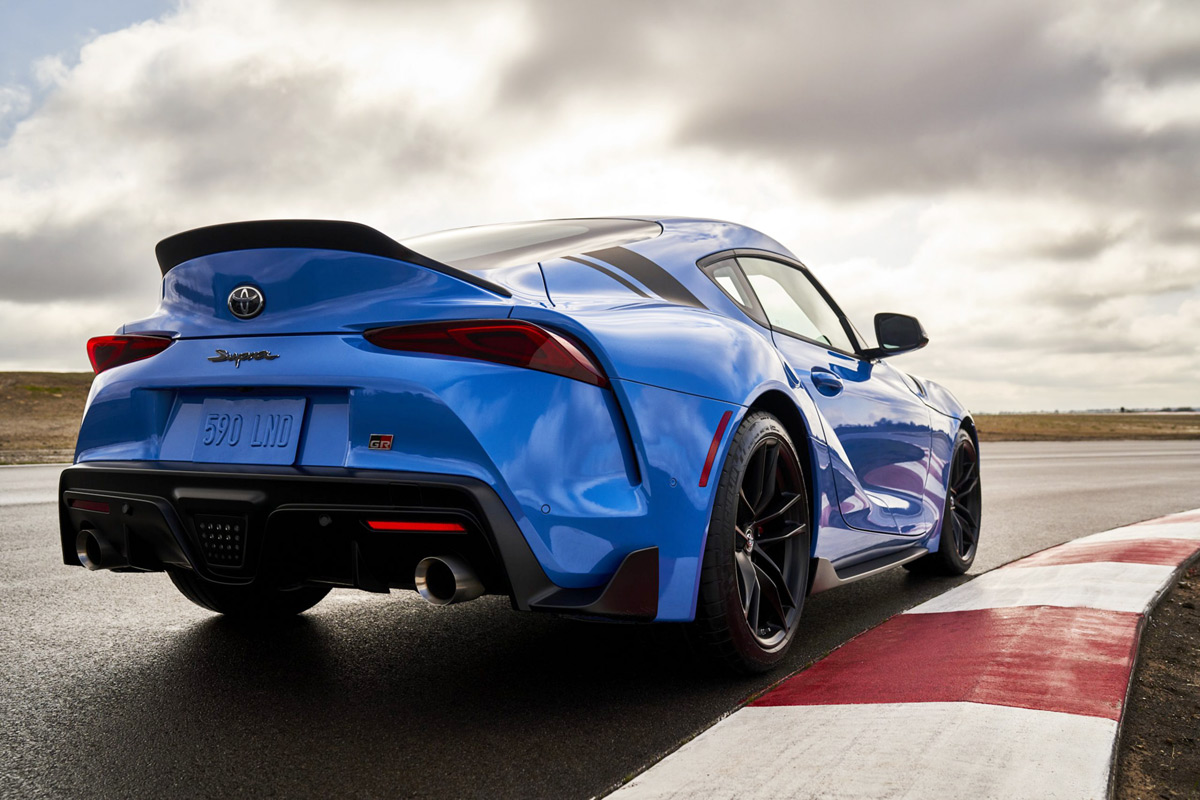 Last summer, the Toyota Supra finally arrived in showrooms, and Supra enthusiasts who had been patiently waiting came with their checkbooks, plunking down upwards of $50K to get their hands on the all-new 2020 Toyota Supra. And right about now, I'm sure they are probably regretting that decision.
You see, Toyota just unveiled the 2021 Toyota Supra, and much to everyone's surprise, they upped the car's performance bigly, boosting output of the Supra's turbocharged 3.0-liter inline-six from 335HP to 382HP (a 14% increase). Torque rises from 365lb-ft to 368lb-ft. And revised chassis tuning gives it even better handling.
It's unusual for a car company to make radical changes like these just 8 months after the car was released, and they didn't really give a reason as to why they did this, just that "Toyota is keeping the pedal down". While it's cool that Toyota is continuing to evolve the car at such a rapid pace, 2020 Supra owners have to be pretty pissed, as their car's resale values just tanked. (Just another reason not to buy a first-year model)
The increased power output results from a slew of upgrades throughout the engine. The new dual-branch exhaust manifold, with 6 ports instead of 2, improves heat management. A new piston design reduces the engine's compression ratio from 11:1 to 10.2:1. The engine produces higher torque at higher rpm and retains the eagerness to rev with turbine-like smoothness.
Seeking increased roll resistance and enhanced cornering stability, Toyota retuned the chassis, adding lightweight aluminum braces that tie the strut towers to the radiator support to increase lateral rigidity, along with front and rear bump stops and new damper tuning. Revised programming for the electric power steering, Adaptive Variable Suspension, Vehicle Stability Control and Active Differential works in concert with the hardware changes to make the 2021 Supra more stable through quick transitions, such as compound turns.
While some might argue that the 2020 Supra was producing way over it's advertised 335HP to begin with (according to some dyno results), it's now in line with the BMW Z4's numbers, with even better handling to boot (an impressive feat, as the Supra already felt great on the track). With these changes, Toyota projects a 0-60 time of 3.9 seconds, down from 4.1 seconds.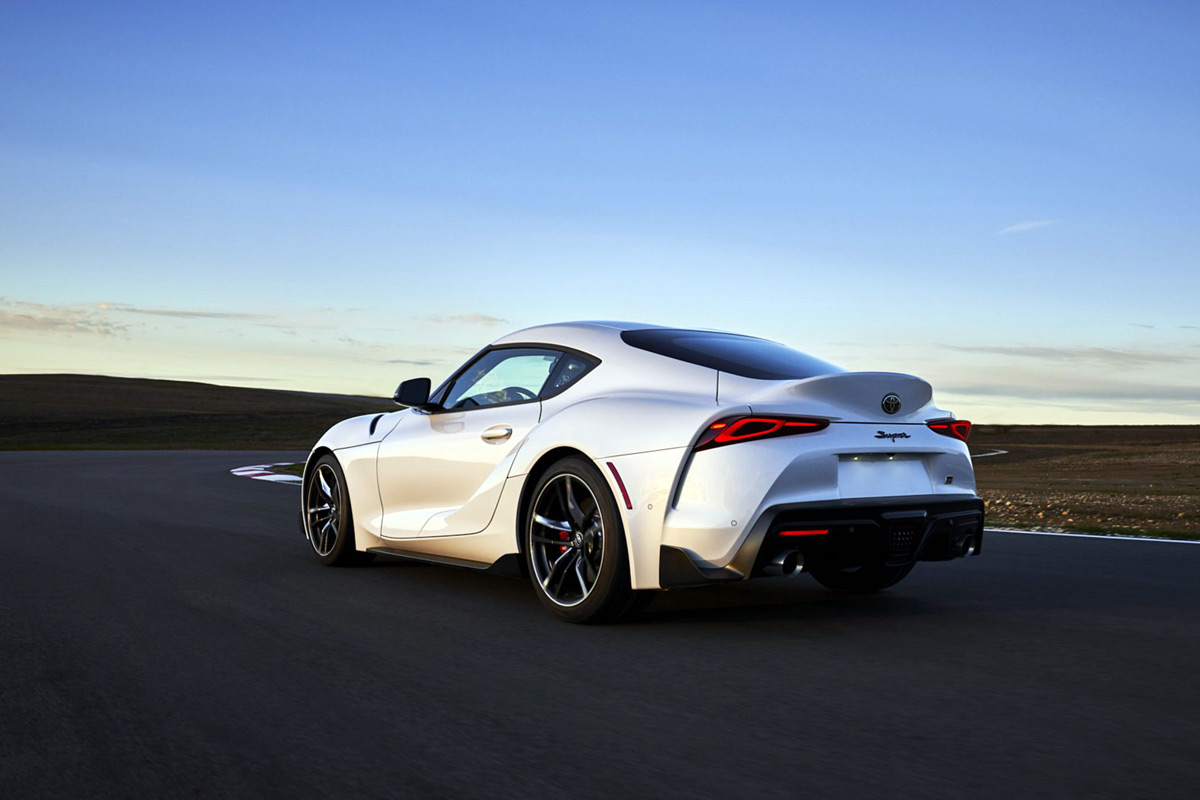 But wait, there's more! In addition, Toyota has also introduced an entry-level Supra 2.0 model, positioning itself between the Toyota 86 and the Supra 3.0. The 2.0-liter inline four-cylinder engine features a twin-scroll turbo, direct fuel injection and continuously variable timing on both the intake and exhaust camshafts.
The Supra 2.0 produces 255HP and 295lb-ft of torque, and Toyota projects a 0-60 time of 5.0 seconds. And given that it's 200+ pounds lighter than the Supra 3.0 (while maintaining that near 50:50 weight distribution), it should feel nice and light on its feet. A manual transmission would be the icing on the cake, but sadly, it's only being offered with the 8-speed automatic.
I'll be honest, I'm pretty excited about the Supra 2.0, and if it's priced right, they should sell like hotcakes. Unfortunately, we will have to wait until closer to the on-sale date for pricing information and details. Here's hoping they price it between $35,000-40,000! 🤞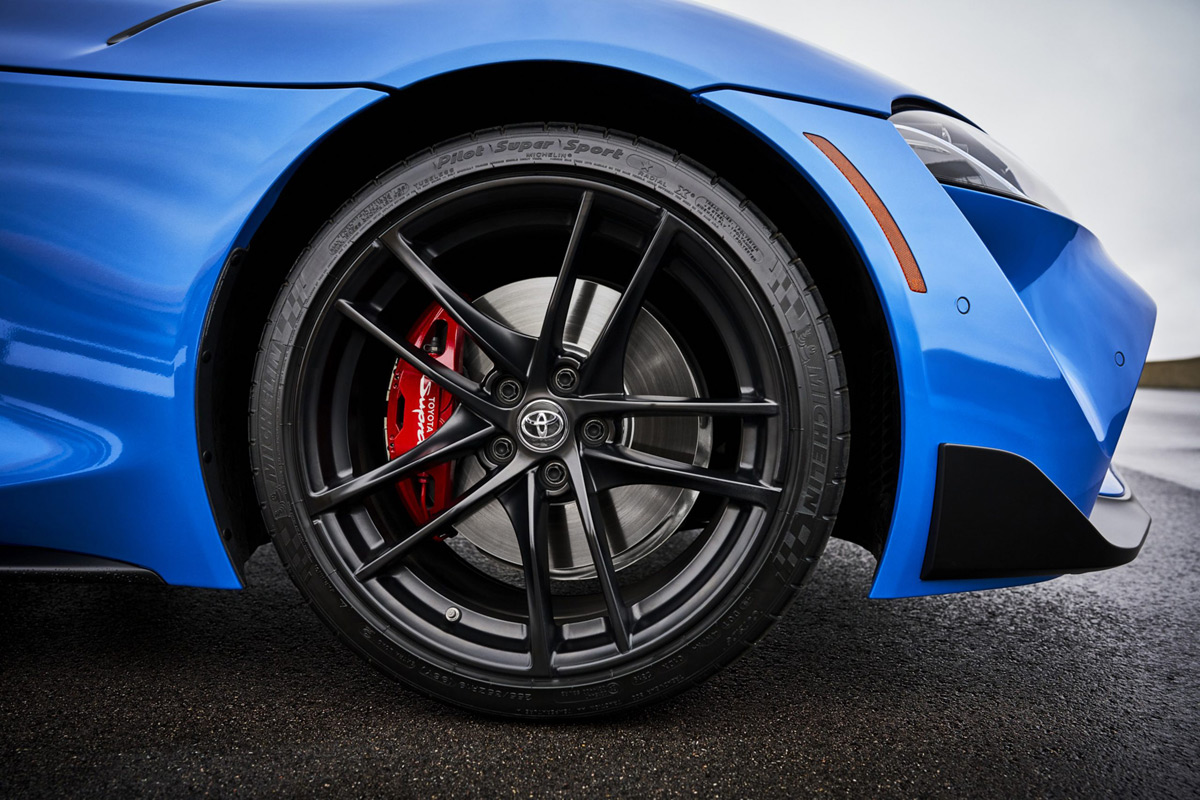 What do you think about the 2021 Toyota Supra?