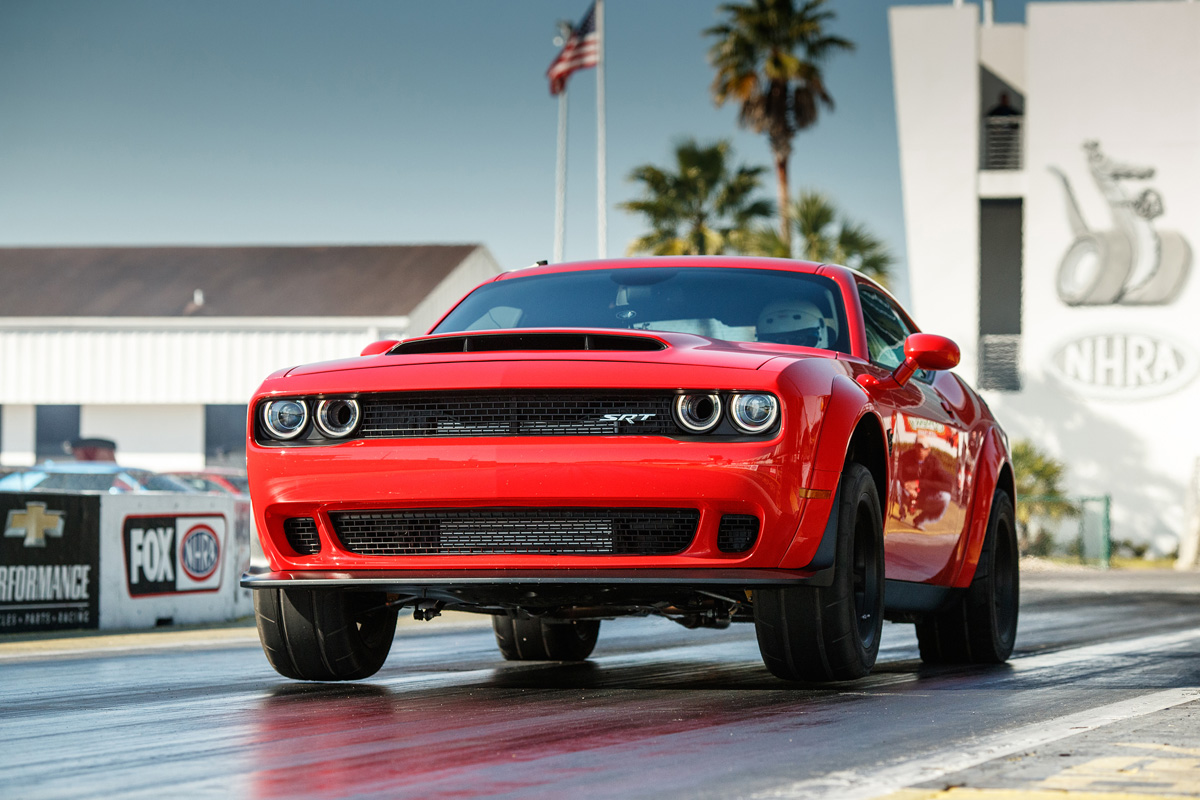 After months of speculation and dozens of teaser videos, Dodge finally unveiled the 2018 Dodge Challenger SRT Demon tonight at a private, star-studded event in New York City, with the wickedly fast car making a dramatic, tire-smoking entrance befitting of the outrageous muscle car.
When Dodge first teased us with the Demon, the question on everyone's mind was how Dodge could improve upon the 707 horsepower Challenger and Charger Hellcat, already a beast on the streets that the competition couldn't touch. But Dodge decided to take things up a notch, creating the most technologically advanced, street-legal, production drag car ever.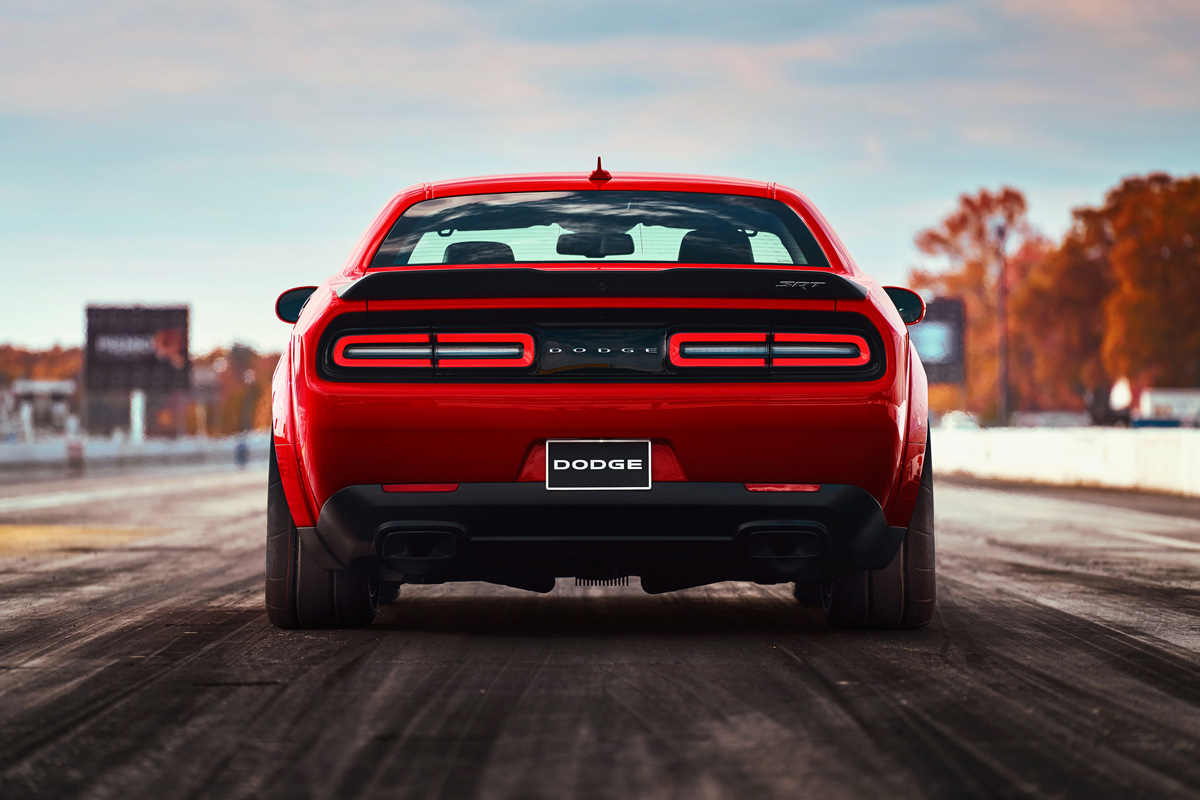 The Demon's list of performance bragging points is like nothing you've ever seen for a production car:
Highest-horsepower V8 production engine ever produced (840 HP / 770 lb/ft of torque)
World's fastest 0-60-mph time for a production car: 2.3 seconds
Fastest quarter-mile production car in the world, with an ET of 9.65 seconds @ 140 MPH
Highest g-force acceleration of any production car: 1.8 g
First-ever front-wheel lift in production car (2.92 feet) as certified by Guinness World Records
Banned by the National Hot Rod Association for being too fast to run at a drag strip without a cage
So how did Dodge engineers achieve these impressive feats? They transformed the Challenger into a street-legal dragster by shedding weight (like jettisoning all but the driver's seat, though you can add passenger and rear seats back for a dollar each), slapping on street-legal 18-inch Nitto drag radials, giving a tune for 100+ unleaded high-octane gasoline, equipping it with a TransBrake lock for perfect launches, among numerous other engineering modifications designed for the dragstrip.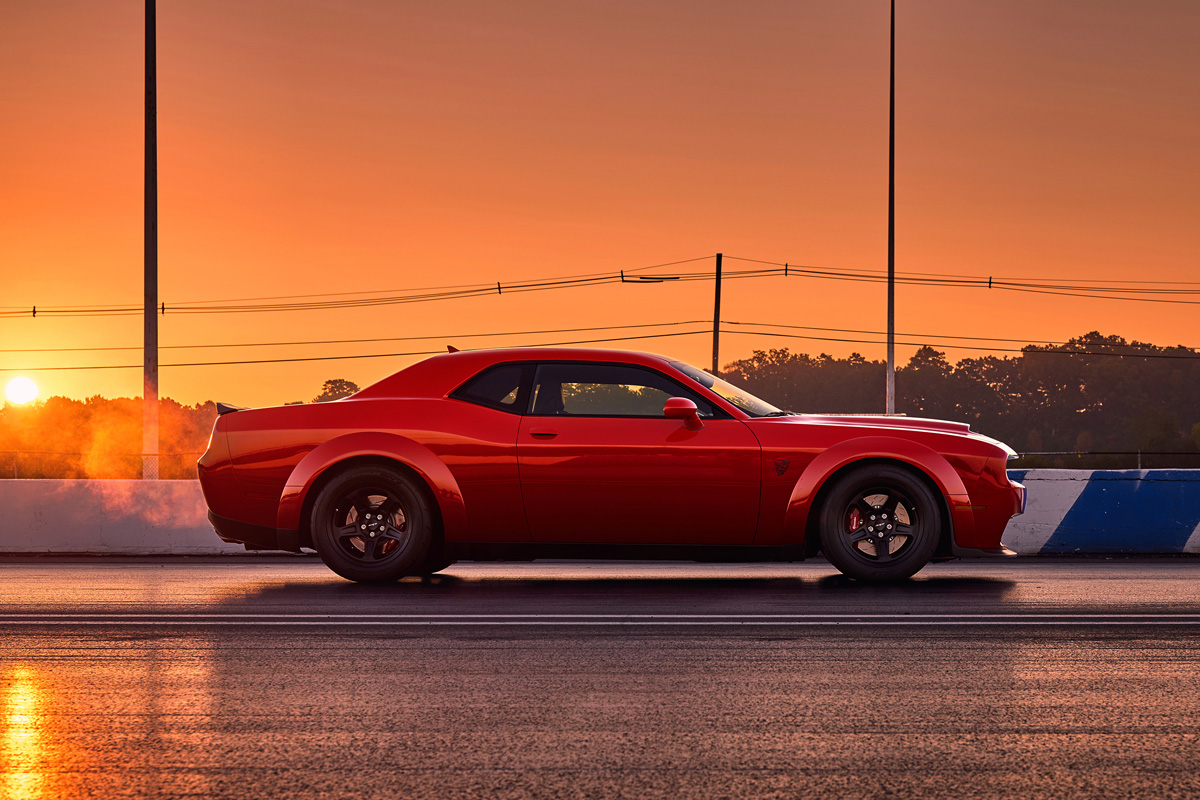 Of course, we can't forget about the engine! The Demon's new version of the Hemi 6.2-liter supercharged V8 produces 840HP and 770 lb-ft of torque. Compared to the Hellcat's 707HP Hemi, the Demon Hemi gets 50% new componentry and has a larger supercharger (2.7 liters vs. 2.4 liters), increased boost pressure (14.5 psi vs. 11.6, all of it available within six feet of the starting line), two dual-stage fuel pumps rather than one, a 6500-rpm rev limit versus 6200 rpm, and a larger induction box that sucks in air from three sources – the Air-Grabber hood, the driver-side Air-Catcher headlamp, and an inlet near the wheel liner.
SRT also developed a Power Chiller (another production-car first), which diverts air-conditioning refrigerant from the SRT Demon's interior to help get the SRT Demon ready for the next drag run as quickly as possible. No more cooling down the engine after runs with bags of ice!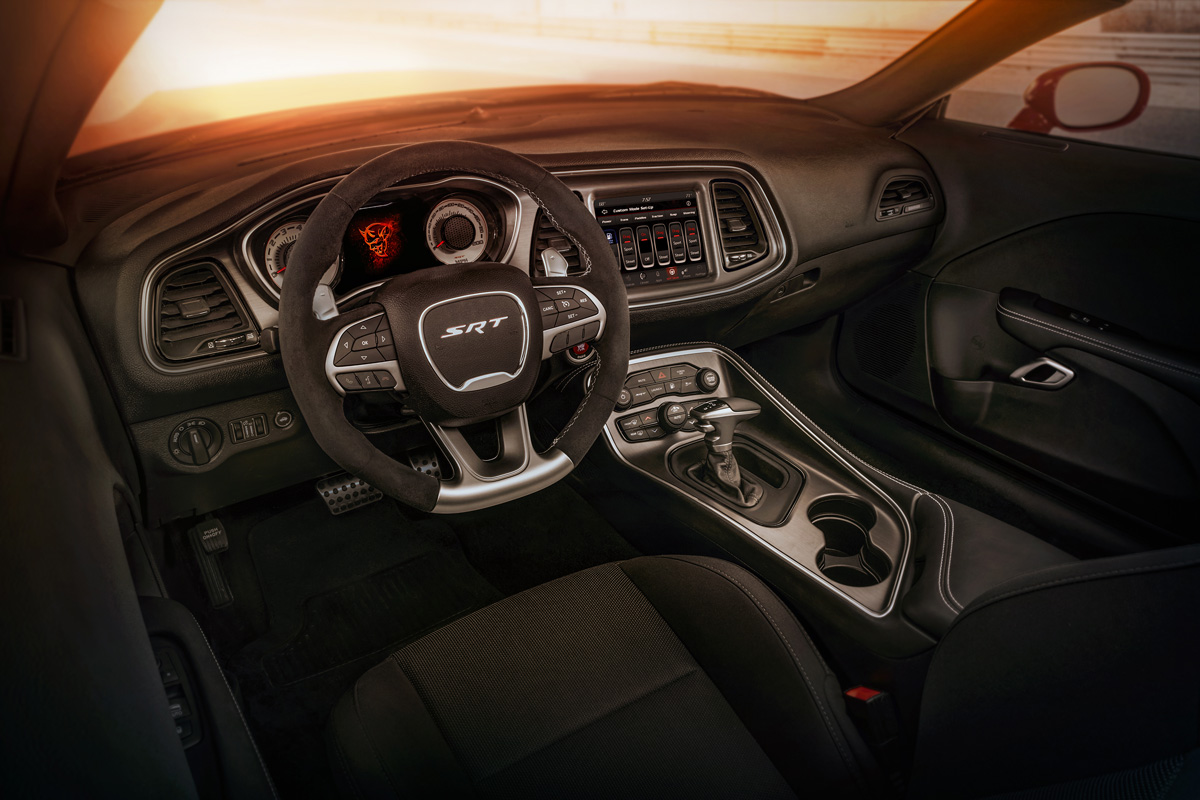 Production of the 2018 Dodge Challenger SRT Demon is slated to begin this summer, with 3000 cars headed to the US and 300 headed to Canada. And while pricing hasn't been officially released, we've heard rumors that the Demon could cost as much as $130K. Still, when you think about it, that's a small price to pay to be able to smoke pretty much every car on the road today!
What do you think of the 2018 Dodge Challenger SRT Demon?