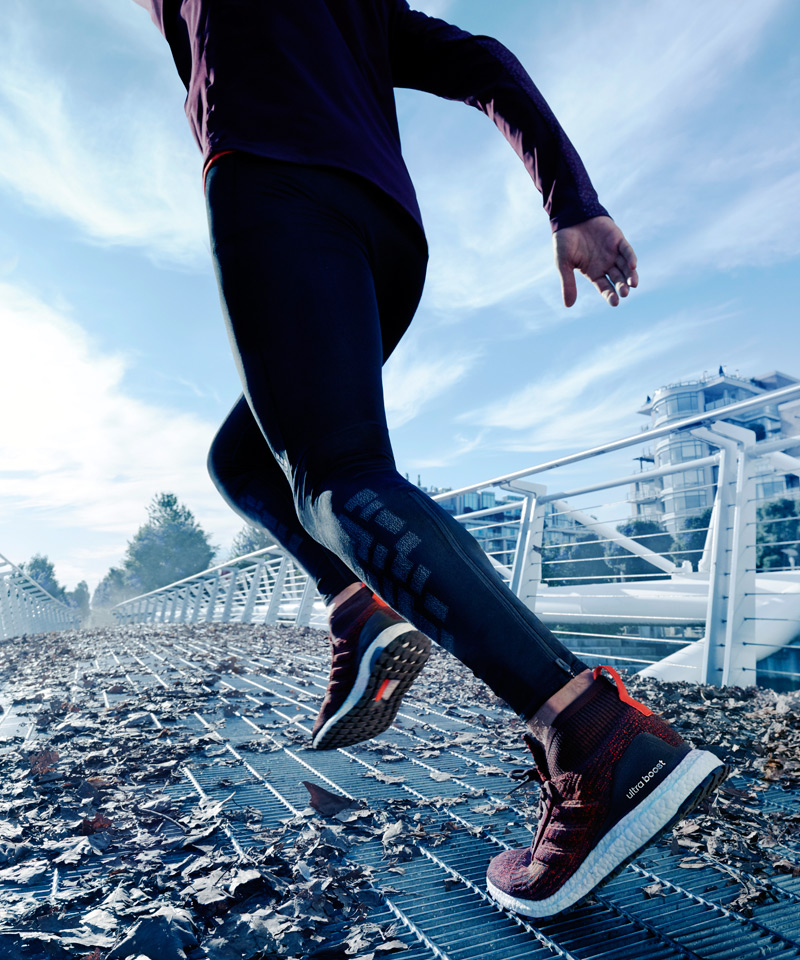 adidas recently introduced their adidas UltraBOOST All Terrain running shoe, which took "the best running sneaker of all-time" and adapted it to handle all weather conditions, so runners could stop making excuses about the weather and embrace the rain, hail, darkness or cold.
The first thing you'll probably notice about the UltraBOOST All Terrain is the knit, sock-like upper that extends to just above the ankle. While I'm not 100% sold on the aesthetic, it serves a purpose, keeping your ankles warm and preventing water from getting in your shoe.
The All Terrain also features reflective detailing for late-night / early-morning runners, a more rugged, gridlike outsole to provide more traction, and a water-repellent Primeknit upper, so your feet can stay dry regardless of the weather (rain, sleet, snow, etc). There's even an integrated cage for better support.
And of course, we can't forget about adidas UltraBOOST technology, which delivers ultra-responsive comfort and cushioning that stores and returns energy every time the foot hits the ground. If you haven't experienced UltraBOOST before, you're in for a real treat, as it gives you some much-needed bounce.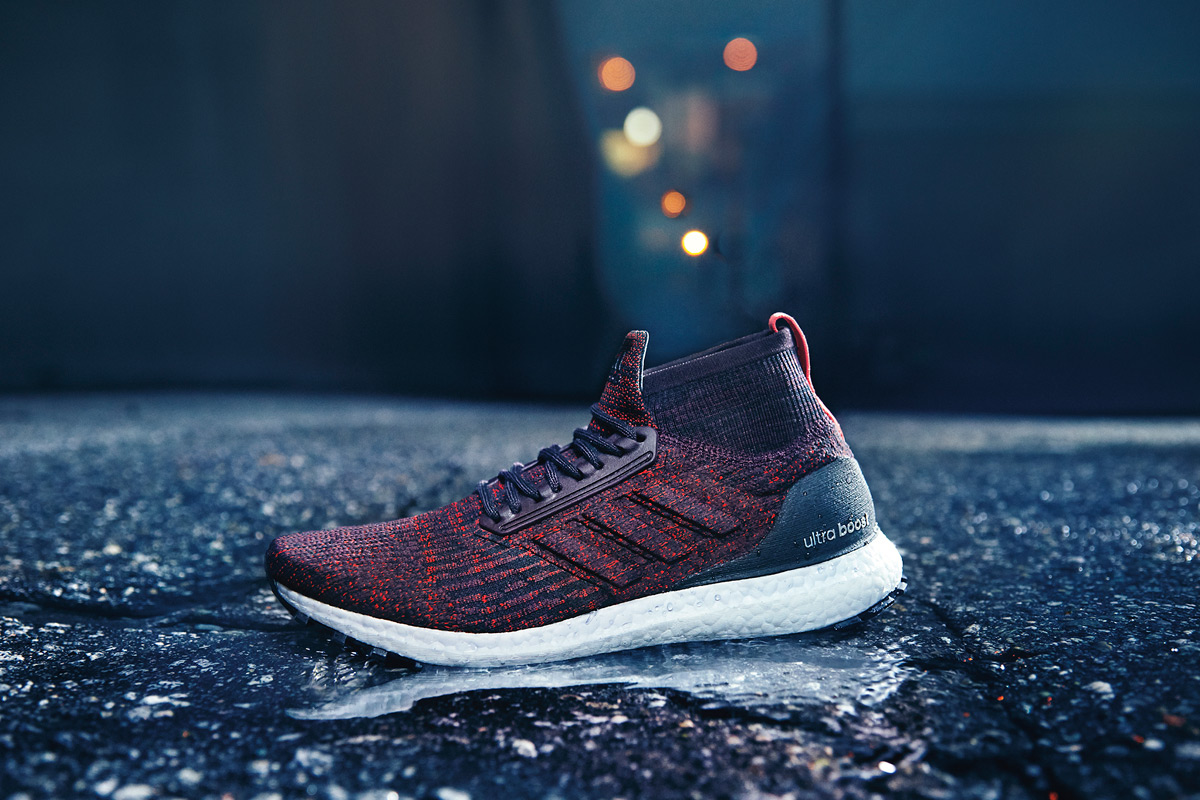 "The autumnal weather can be unpredictable and as a result it took us longer than usual to develop these products," said Stephan Schneider of adidas Running. "Extensive testing ensured that each design element offers protection and uncompromised comfort in any condition. We specifically focused on increasing the ankle height in order to protect and create a smoother movement from the leg into the foot with each stride."
While I wasn't able to test out the cold-weather claims (as it's 80+ degrees right now), it sounds like it should keep my feet nice and warm on those frigid mornings when I'm looking for any excuse not to get my run in. And despite my initial concerns about the high cut look, I came to appreciate the extra foot and ankle support it offers. All in all, adidas took their best-selling shoe and gave us a unique variant that's perfect for runners willing to brave the elements.
So if you're looking for an energized ride while keeping wet conditions at bay, head over to your local retailer and check out the new UltraBOOST All Terrain for yourself. They are currently available in three colorways (dark burgundy, core black, and grey), with a retail price of $220.