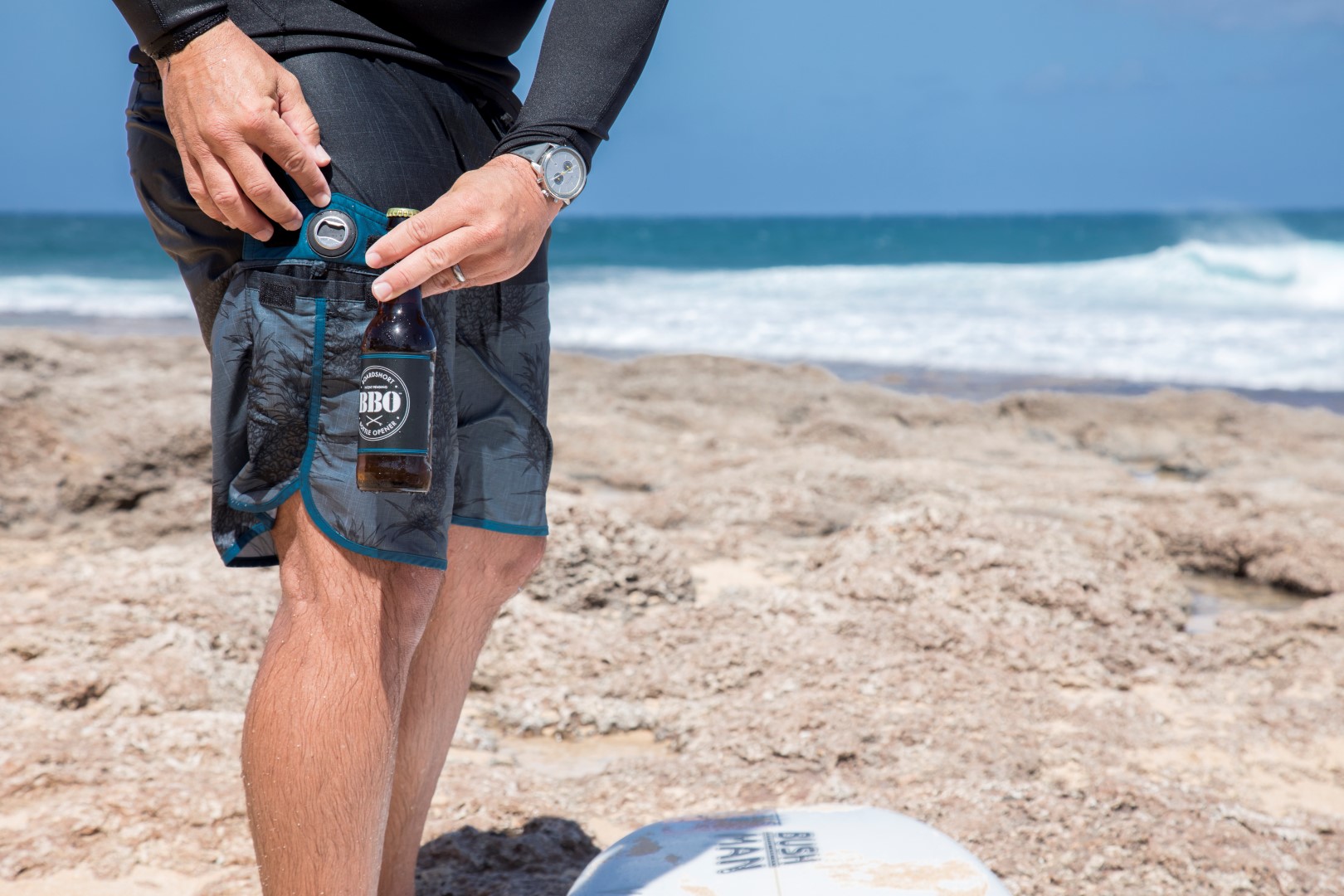 We've all been there. You're hanging out with your friends at the beach, enjoying a few beers, and suddenly the all-important bottle opener goes missing. "What do you do? What do you do?"
Abe Allouche found himself in a similar situation after a long day of surfing with friends. They had a cooler full of drinks waiting for them on the beach, but no way to open them. So they improvised, leading to a chipped tooth and bloody thumb. The wheels started spinning on the ride home, and after a many tries, BBO Shorts was born, an ingenius board short with a bottle opener attached to the inside pocket!
Five designs plus a cargo short product are available, each in multiple colors and in waist sizes from 30 to 38. And the bottle opener is extremely lightweight, so it won't get in the way of your active fun. In addition, it won't tarnish in the water. (I wish I could say the same about my Reef bottle opener sandals, which are rough!)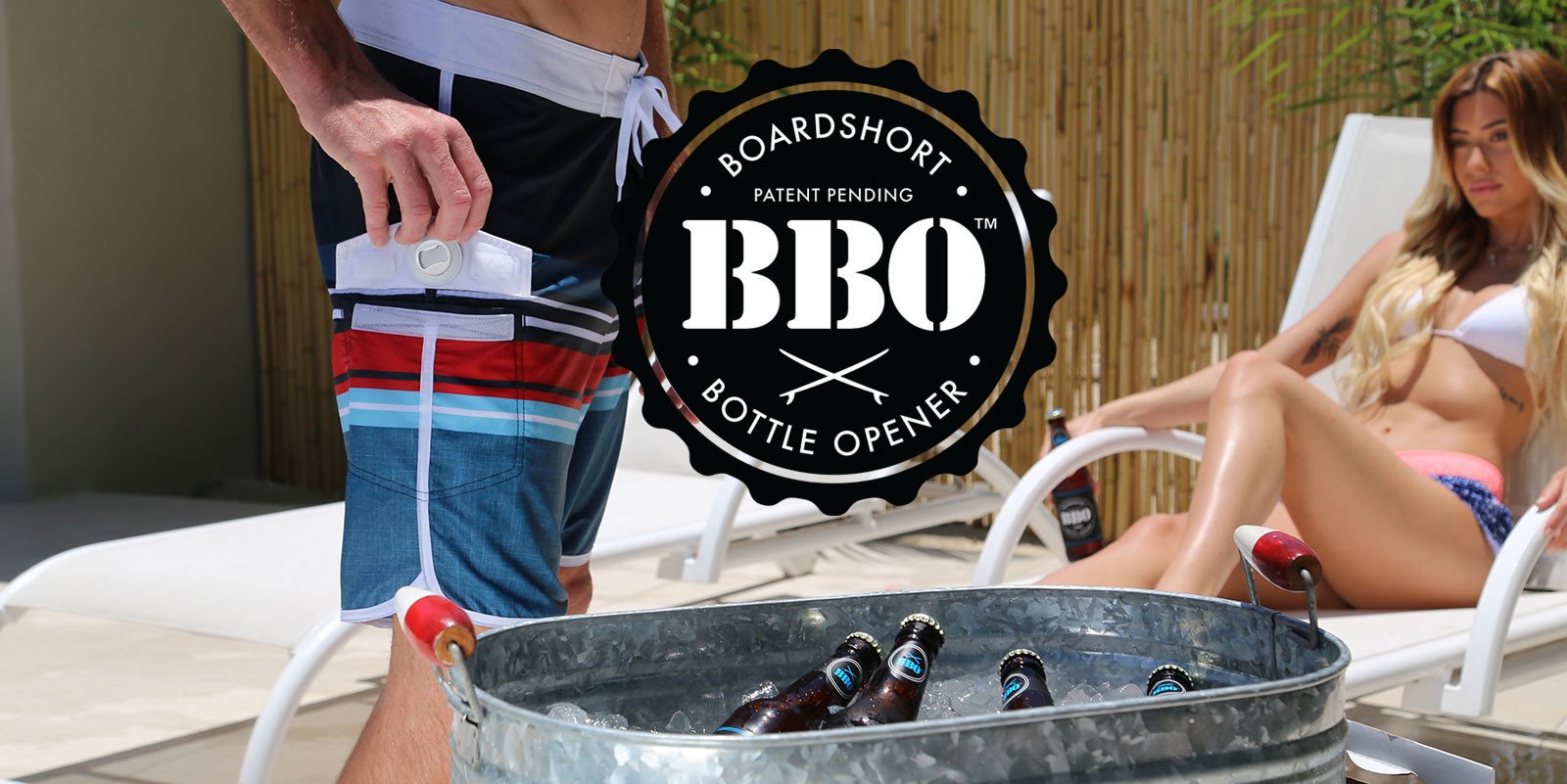 We think they're an absolute steal at just $48, and you can pick up a pair at www.bboshorts.com.