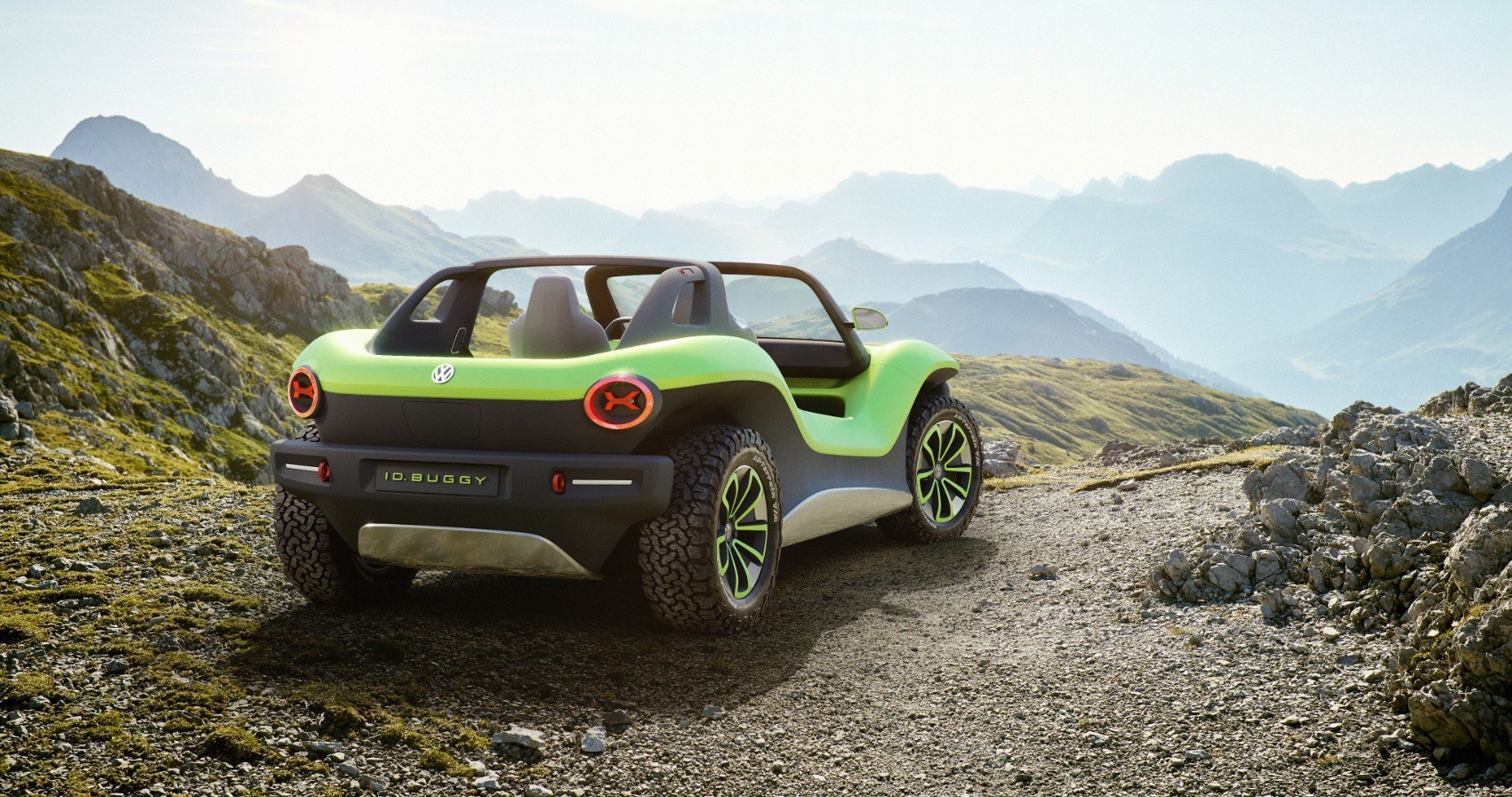 Volkswagen took to the Geneva Motor Show to introduce the next member of the ID. concept family. Feast your eyes on the Volkswagen ID. Buggy, a modern-day dune buggy that draws inspiration from the classic Californian dune buggies of the 60s, but with an electric twist.
That's right. The ID. Buggy ditches the traditional gas-powered engine for the versatility of the modular electric drive matrix (MEB). The MEB chassis integrates a 62kWh lithium-ion battery into the floor and a 201-horsepower electric motor in the rear to give it an expected range of 155 miles. 0-60 happens in 7.2 seconds, on its way to a top speed of 99 mph.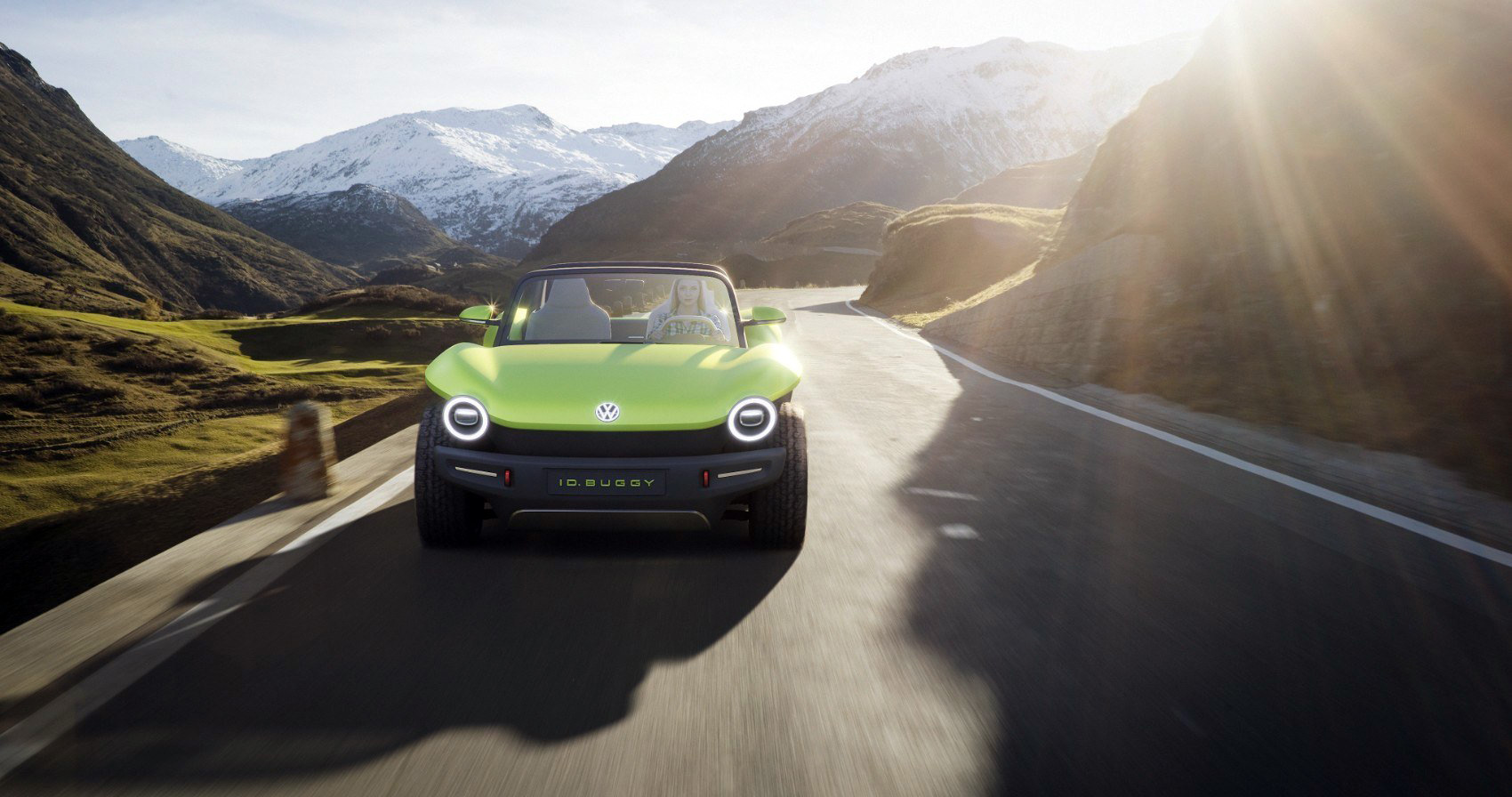 While the ID. Buggy comes as a two-seater without any doors or roof (giving drivers the purest experience of classic beach cruising), a rear seat can be added, and a second electric motor can be added to the front axle to four-wheel drive possible. In addition, the ID. Buggy's modular design allows for the composite upper body to be detached from the chassis, opening up a world of possibilities for third-party manufacturers, much like the original Meyers Manx kit did for the first buggies.
As you can see, the VW ID. Buggy sports a retro off-roader look, with 18-inch all-terrain tires, a healthy 9.4 inches of ground clearance, and skid plates all around. The body is made from a mixture of aluminum, steel, and plastic. There's a roll bar, but no doors or roof. There are bumpers with two robust steel eyelets, should another vehicle need a tow, or should the Buggy get stuck. The interior takes a minimalistic approach, with a small digital cluster in front of the steering wheel. Naturally, all materials are waterproof, as this is a beach buggy after all.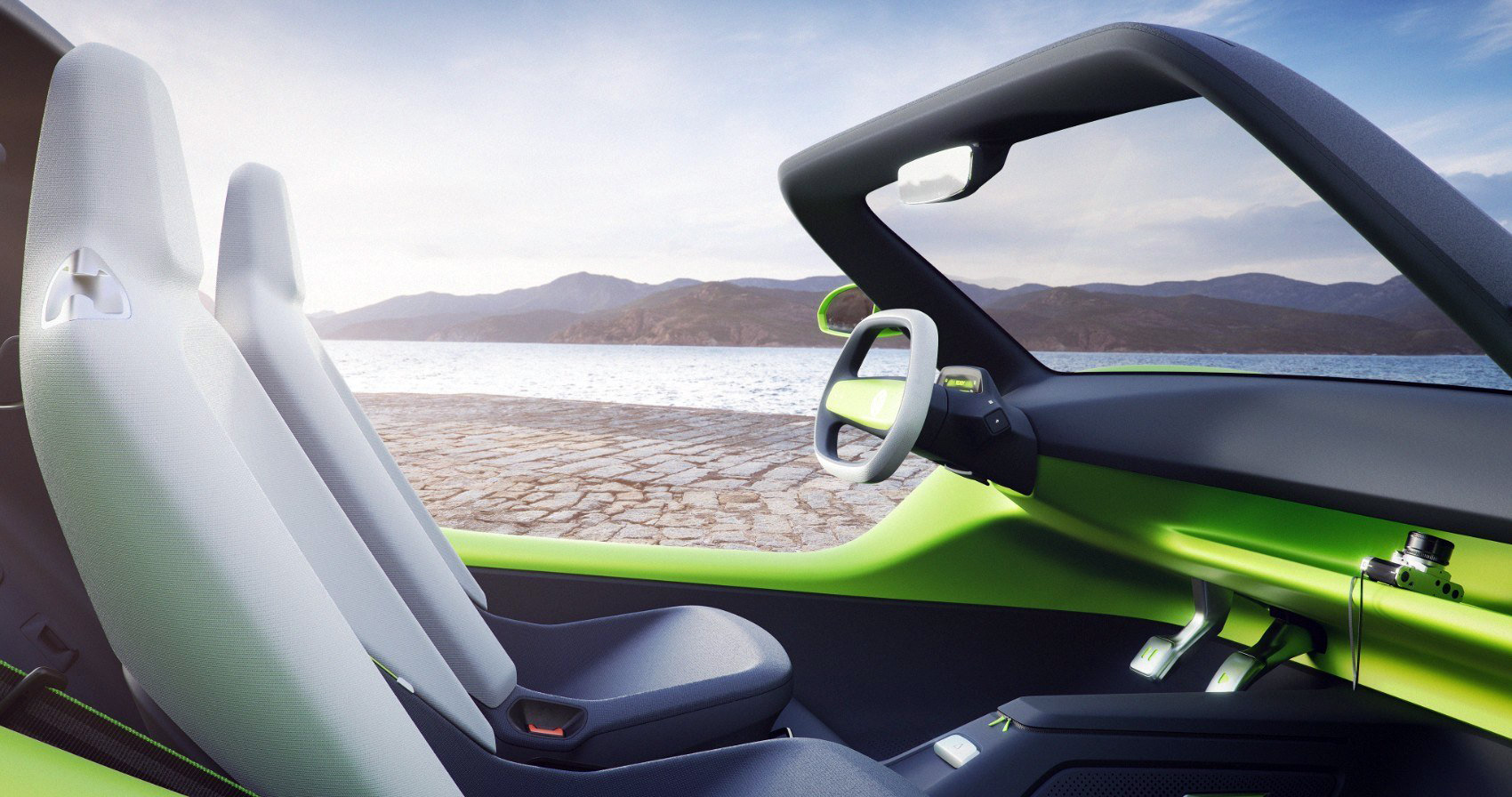 "A buggy is more than a car. It is vibrancy and energy on four wheels. These attributes are embodied by the new e-buggy, which demonstrates how a modern, non-retro interpretation of a classic can look and, more than anything else, the emotional bond that electric mobility can create," states Klaus Bischoff, Head Designer at Volkswagen.
Sadly, chances are slim that Volkswagen will actually bring the ID. Buggy to production. But judging by the reception that it received, we really think they should consider doing so. How retro rad would that be??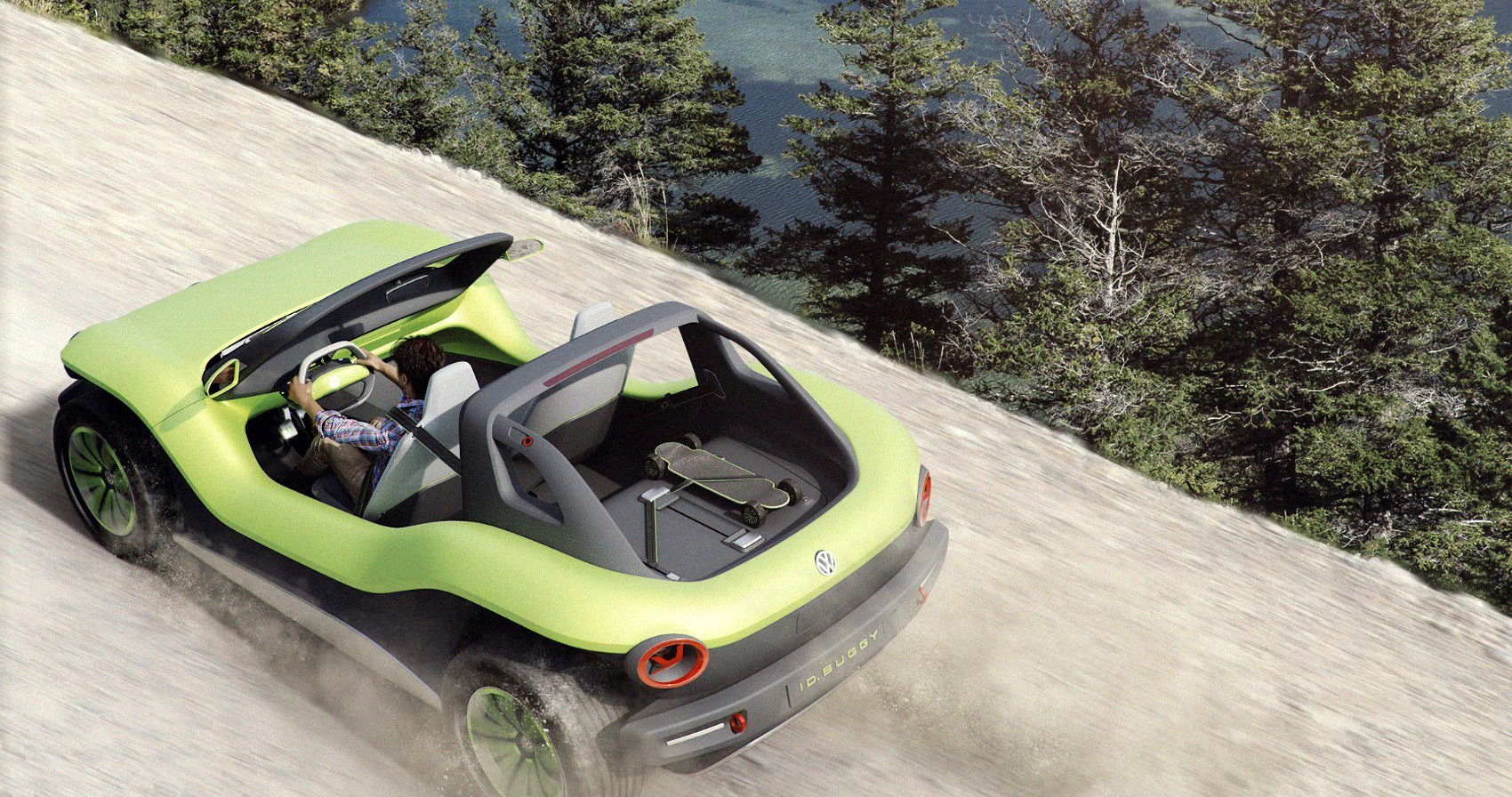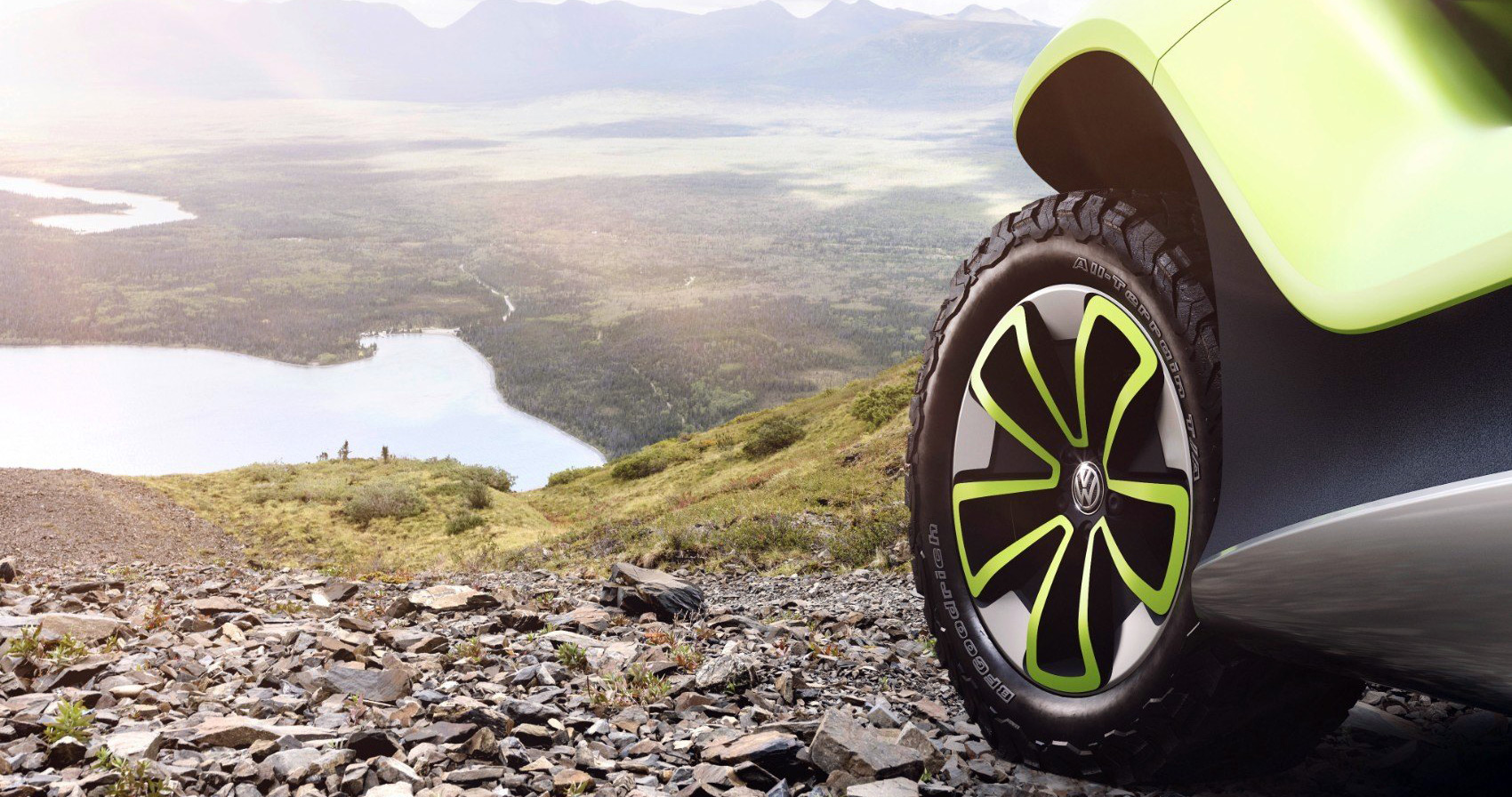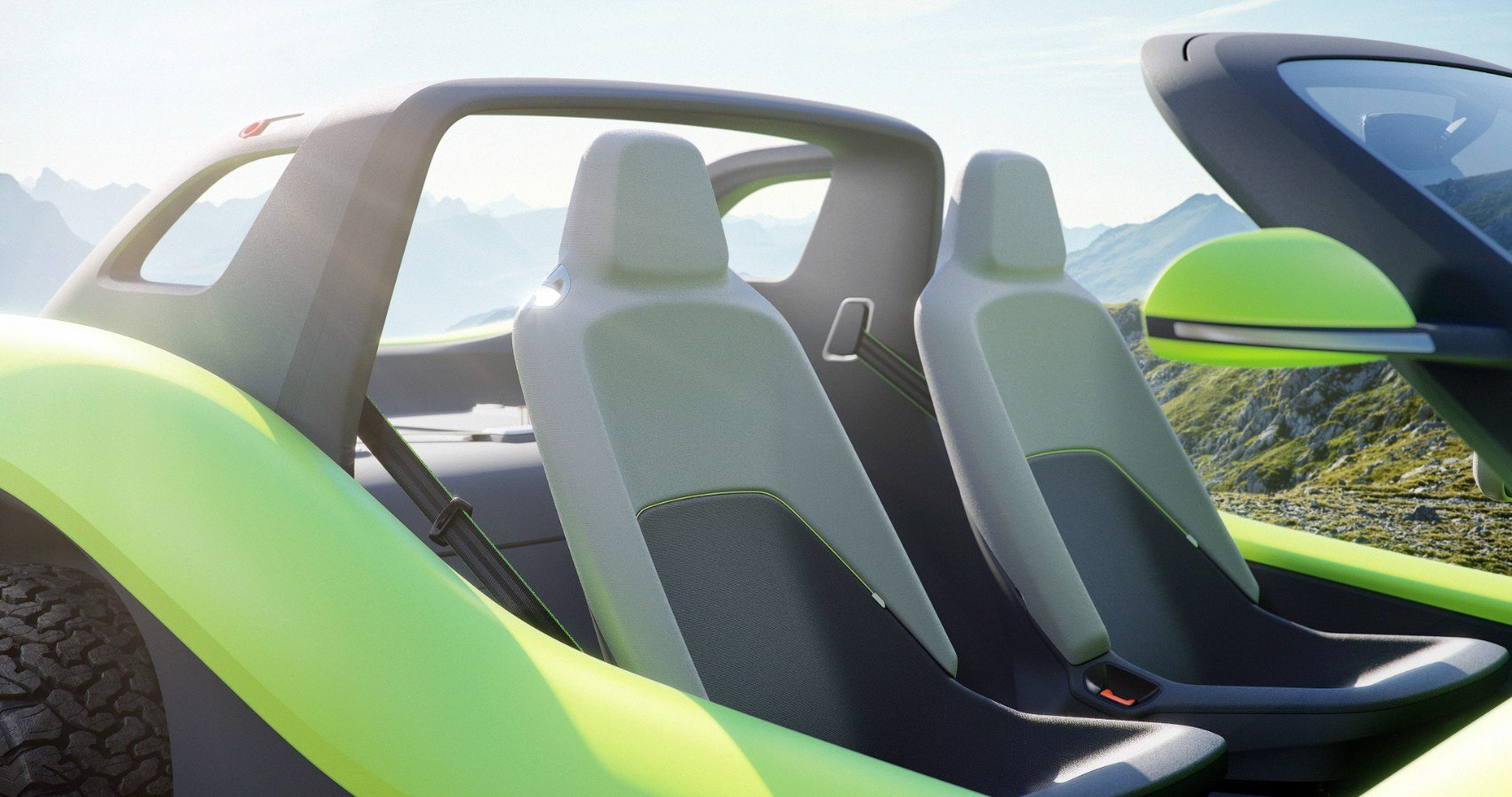 Photo credit: Volkswagen