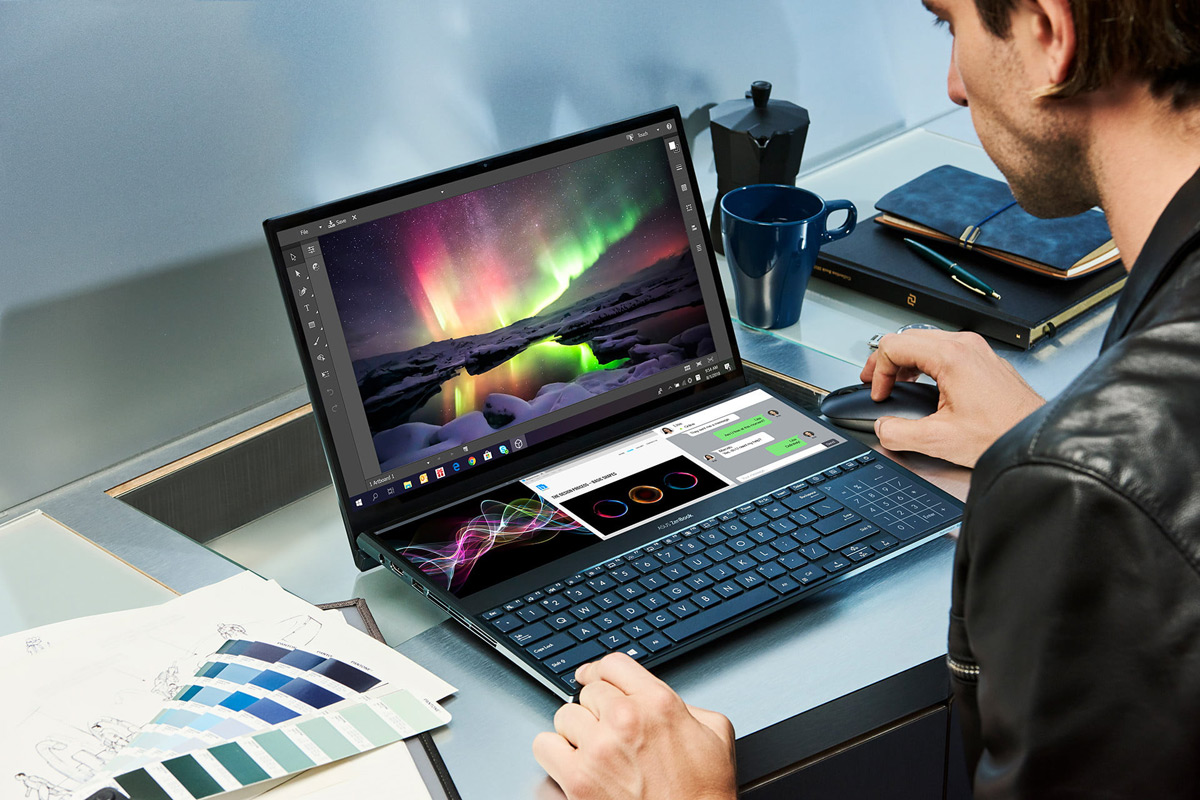 Just a few weeks ago, we heard about HP's dual-screen gaming laptop, which featured a small second screen above the keyboard, allowing players to multi-task like never before. But as we looked at the photos, we couldn't help but feel that there was a lot of wasted real estate space there to the left and right of the six-inch display.
Asus took a slightly different approach with their Asus ZenBook Pro Duo, with an ultra-wide touchscreen that spans the whole 14-inch width of the laptop, allowing you to multi-task like never before. It's like Apple's MacBook Pro Touch Bar, only more useful given it's larger size.
Personally, I think this is a brilliant idea, as touchpads tend to eat up a lot of space on laptops, and the extra screen would definitely make me more productive. Of course, double the screens means double the power consumption, so you'd likely want to be near a power outlet..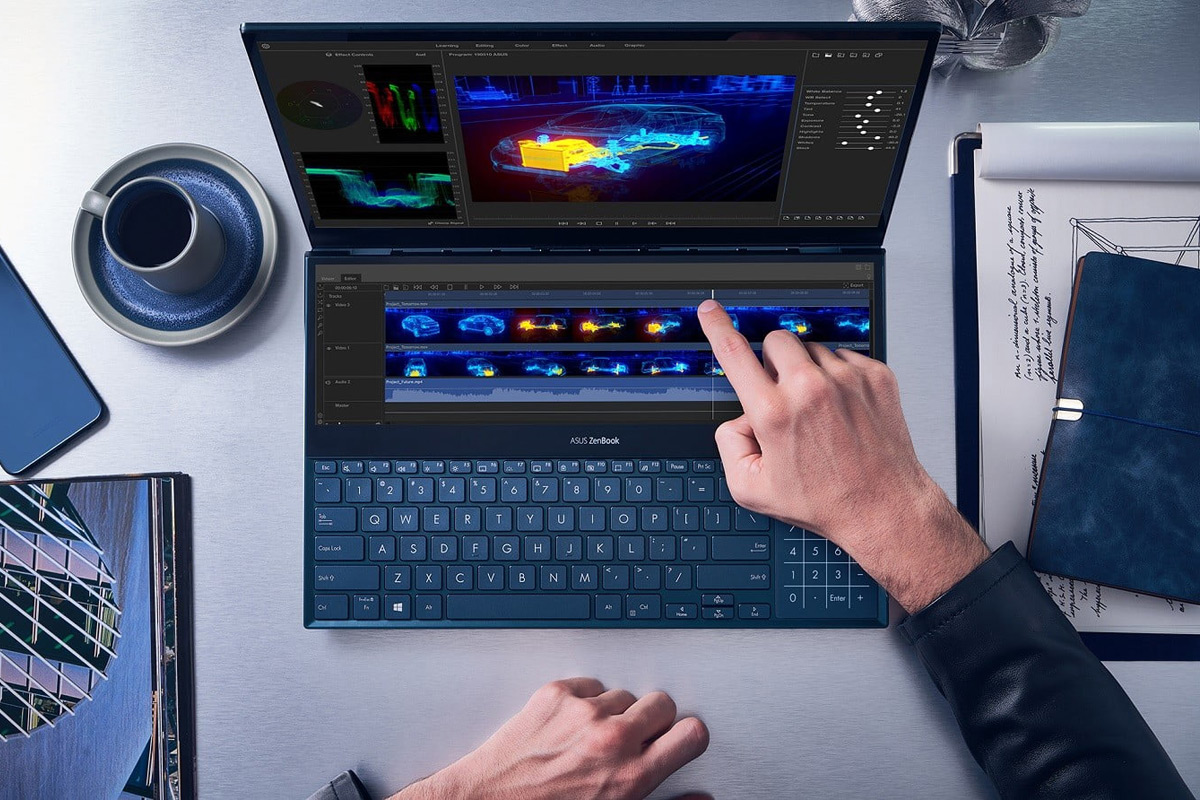 According to an Asus press release, the main screen is a 15.6-inch 4K UHD (3840×2160) OLED HDR display, accompanied by a 14-inch 4K (3840×1100) ScreenPad Plus. It's powered by an eight-core 9th Gen Intel Core i9 processor, with NVIDIA GeForce RTX 2060 ray-tracing graphics. Amazon Alexa voice control is another included feature.
For those of you who don't need something quite so large, a smaller 14″ Asus ZenBook Duo will also be available, with the same overall design concept as the Pro version, except both screens will be full HD instead of 4K, along with some other differences.
Pricing for the ZenBook Pro Duo and ZenBook Duo have not been announced yet, but they are both scheduled to go on sale in the third quarter of 2019.