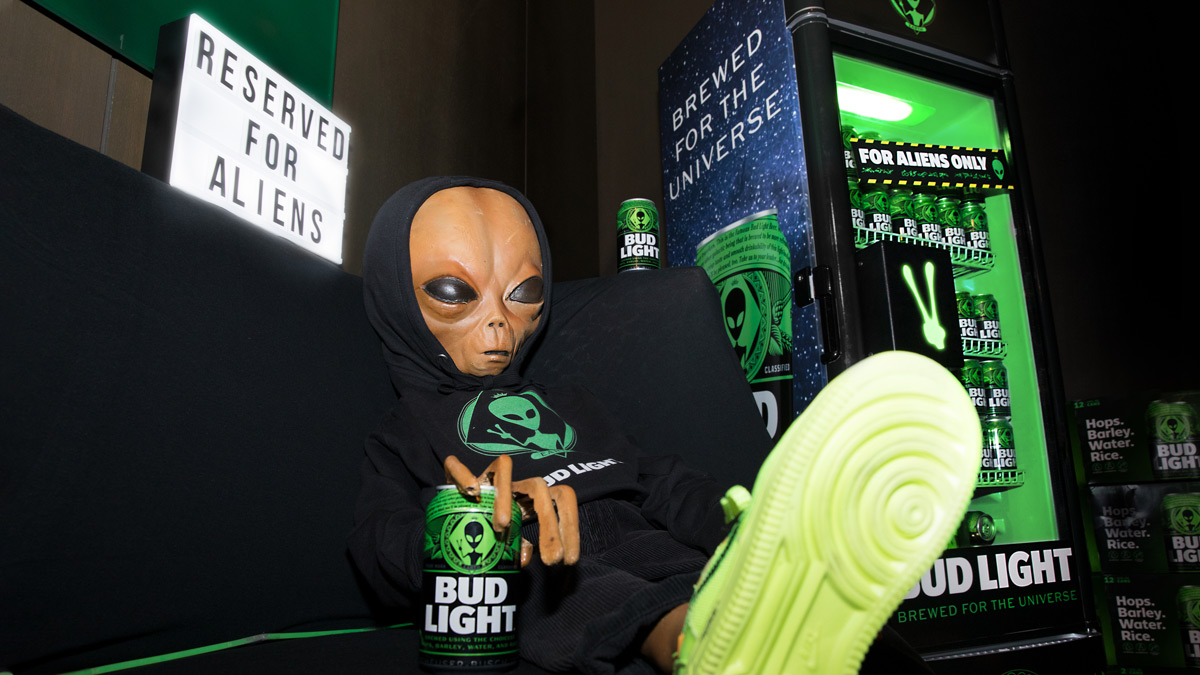 A few months ago, Bud Light pledged of free beer to any aliens who escaped from Area 51, tapping into that whole Storm Area 51, They Can't Stop All of Us craze that was sweeping the Internet. But that's not all.
Bud Light doubled-down on the promise by serving up a Bud Light Area 51 Special Edition can, which they vowed they'd put into production if they got 51,000 retweets. And while the tweet fell short with 40.9K retweets, Bud Light is still going ahead with the alien-themed Bud Light Can, because they're awesome like that!
A Bud Light spokesperson said, "The way we see it, we'd much rather people crack open a crisp Bud Light with alien visitors rather than storm Area 51. Nothing says we come in peace like sharing a beer with friends from another place or another galaxy. We promised to have beer waiting for any alien that wants it and we plan to deliver on that promise. Our hope is that humans stock up too because you never know when you might need some Bud Lights to welcome intergalactic neighbors."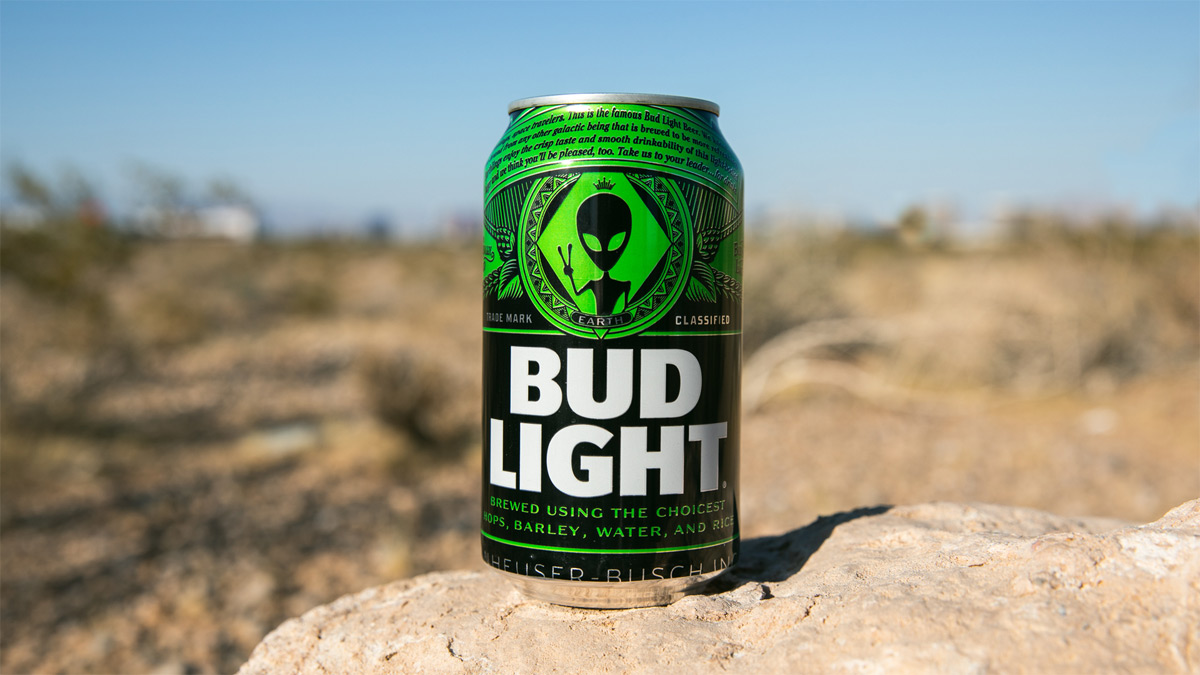 Starting today, fans in Nevada, Arizona, and California will be able to purchase the Bud Light alien cans to celebrate the potential release of our otherworldly friends. The special-edition aluminum cans feature a green alien and black background as well as a new crest welcoming all extraterrestrials from near and far to crack a cold one. It looks freaking sweet, and I hope that they're still available when I'm in Las Vegas next month.
And to bring the raid to fans everywhere, Bud Light is also producing a line of limited-edition Alien Raid merch to match the alien-themed Bud Light Cans. Starting today, legal drinking aged fans can purchase items online from the www.abgiftshop.com. Merch includes koozies, shirts, hat and bomber jackets and prices range from $100 or less.
Now lets see them aliens already! 👽