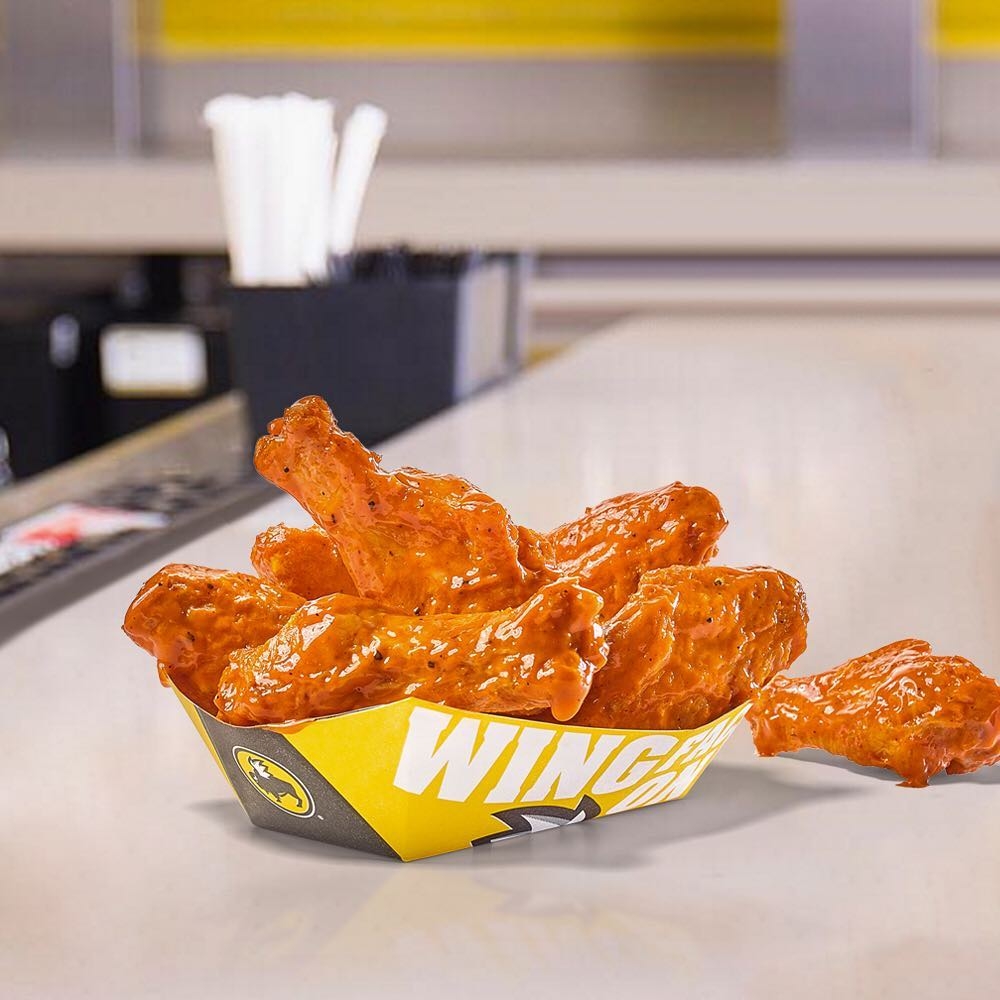 As you might expect, Super Bowl Sunday is Buffalo Wild Wings busiest day of the year, with the company selling over 14 million wings during last year's big game. And if this year's game turns out to be as close as those last two post-season games (which both went into overtime), they could be serving up even more.. much more!
You see, Buffalo Wild Wings' ads have long touted its ability to influence football games and send them to overtime – and this year, they're taking this claim to the next level to see if the "overtime button" will work on football's biggest stage. And if they succeed, it's FREE WINGS for everyone in America.
That's right, Buffalo Wild Wing is betting big this year, and should the Big Game go into OT on February 3rd in Atlanta (not an impossibility, given that there were 15 overtime games in the regular season and 2 overtime games in the postseason), BWW will give everyone in America a free snack-sized order of wings.
Should this happen, you'll be able to cash in on your free wings at your local BWW on Monday February 18th from 4pm to 7pm local time. And best of all, you don't even need to purchase anything else.. though a nice cold beer would go nicely with some hot and spicy wings.
FREE WINGS!

If LA-New England goes to overtime, we're giving everyone in America free wings on Feb. 18. LET'S DO THIS!

Details: https://t.co/zhwPBRGhCr pic.twitter.com/kq9pm0zLE0

— Buffalo Wild Wings (@BWWings) January 23, 2019
So make sure you tune into the Big Game this Sunday, and cheer on the Rams and Patriots to go into overtime. Here's hoping that America gets their free wings! ?