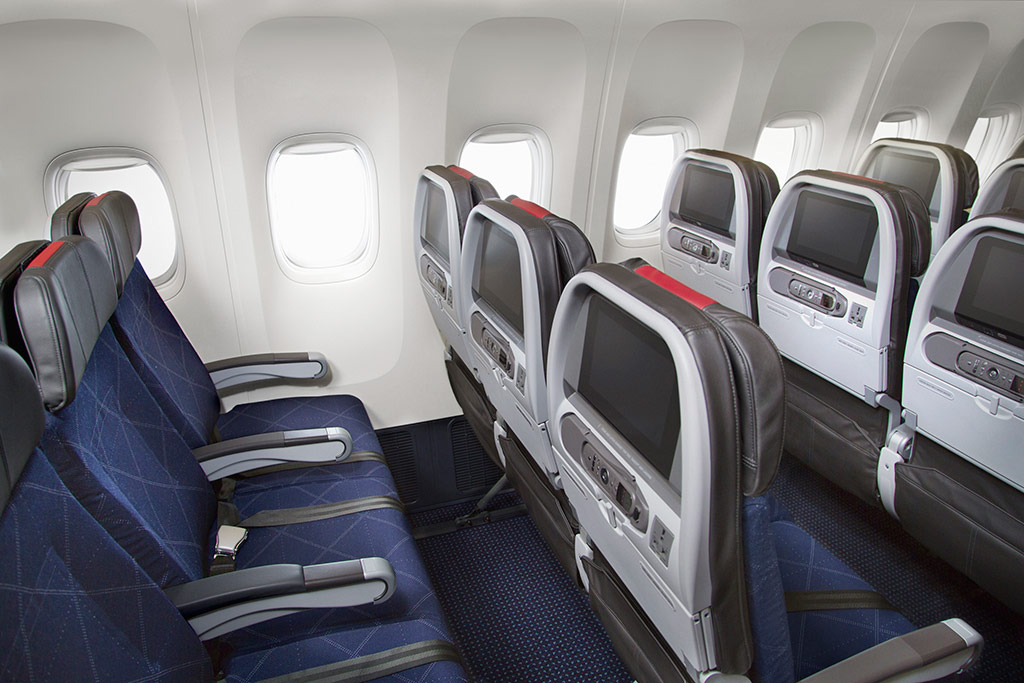 If you thought flying in coach was bad, just wait until you experience American Airlines' new Basic Economy fare, which is intended for frugal travelers willing to give up the few remaining comforts of flying economy in return for a cheap ticket.
While it might seem impossible to offer an even worse flying experience than before, American Airlines (and rivals Delta and United) have figured out a way, stripping away most of the features (a free carry-on bag, seat selection, early boarding) in return for a lower priced ticket.
Despite passenger dissatisfaction and complaints, budget airlines like Spirit, Frontier, and Allegiant are doing brisk business. So it makes sense that big carriers would follow suit in an attempt to compete against (and undercut) them. But is it worth going for that cheaper ticket?
With American Airlines' Basic Economy fare (which starts in late February on select routes), you get a seat in the Main Cabin, with the following restrictions:
1 item that fits under the seat (no access to overhead bins)*
Seats assigned at check-in
Fees to choose a specific seat
Not eligible for upgrades
No flight changes or refunds
Board in last group*
If you end up bringing a carry-on bag to the gate by mistake, American will not only charge you the applicable checked bag fee, but an additional $25 "gate service charge" per bag, too. You're only exempt from the policy if you're an Elite-level frequent flier or have American's credit card.
Boarding in the last group wouldn't be so bad, as you won't be concerned about overhead space anyway. But getting stuck with a seat next to the bathroom, or in the row before the emergency exit (you know, the one where the seats don't recline), that would really suck.
Would you fly Basic Economy to save a few bucks?