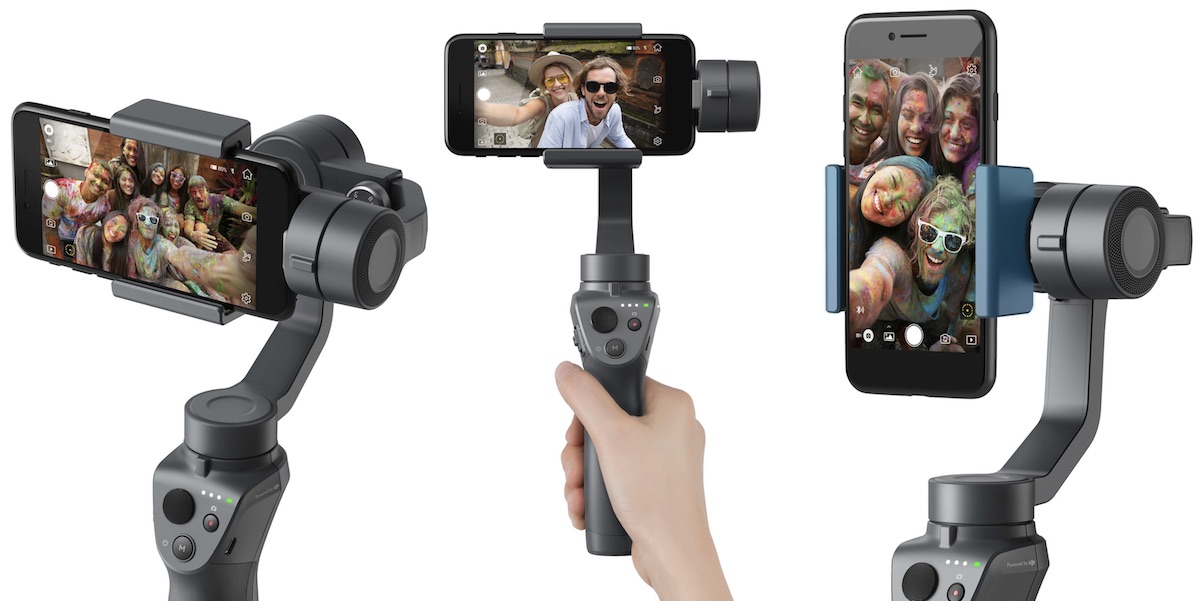 DJI unveiled their next-generation smartphone gimbal, the DJI Osmo Mobile 2, at this year's CES, where it was overshadowed by other pie-in-the-sky products that had more "sizzle".. But truth be told, this looks to be a real game-changer for people who shoot a lot of video with their phone.
The original DJI Osmo Moble smartphone stabilizers was designed to allow users to capture smooth videos and panoramic shots without worrying about shakes and bumps, using three-axis gimbal technology (the same stuff used in their drones) to cancel out unwanted movement in three directions, so you didn't end up with shaky, unwatchable footage.
While the original Osmo Mobile was incredibly popular for iPhone filmmakers, vloggers, and the likes, it did have its drawbacks. There weren't any zoom controls, the battery lasted just 4-5 hours, shooting footage in portrait mode was challenging, and it was hard to maintain balance if you had a larger/heavier phone.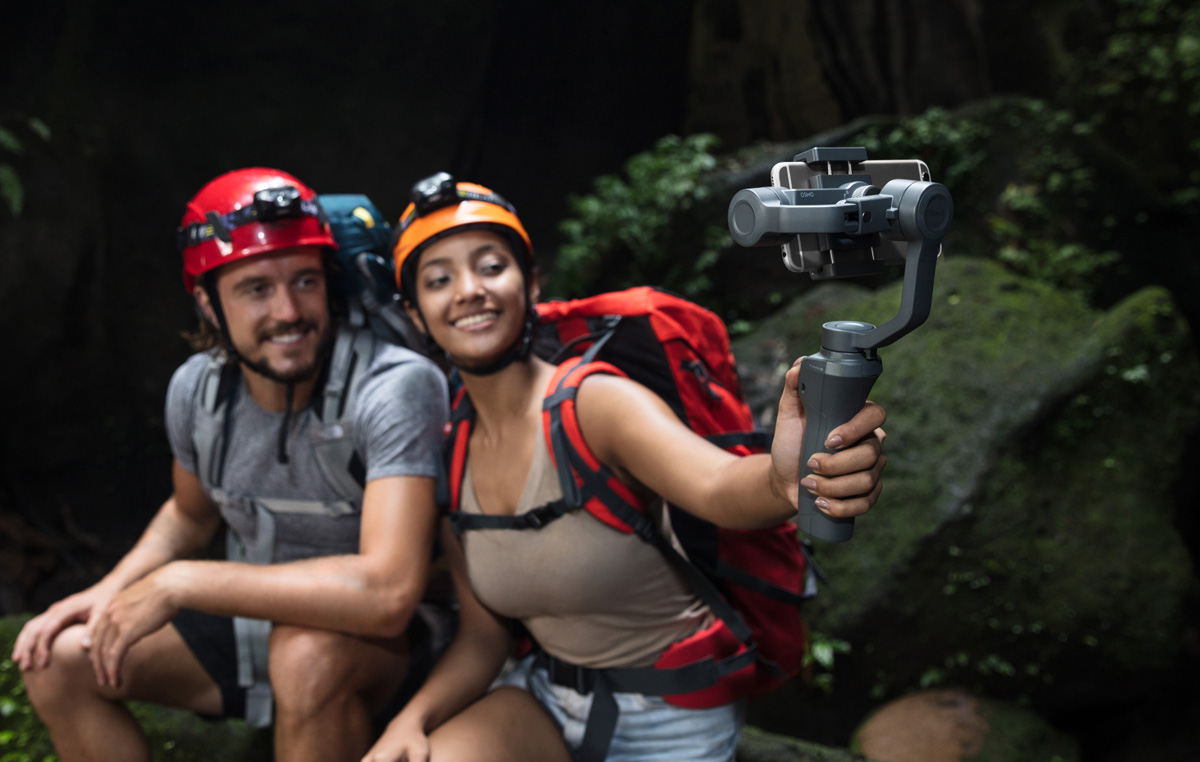 The redesigned Osmo Mobile 2 addresses all of these issues (and more), while coming in at half the price at just $129. It now features an integrated battery that lets you shoot for up to 15 hours. It also comes with a new button layout that makes it easier for you to control and aim your phone while shooting. It's also lighter, and it can now hold your smartphone in portrait mode as well.
We had a chance to play with one briefly at CES, and my first impressions of it were pretty favorable. Having used the original Osmo Mobile in the past, I could definitely see the areas of improvement, and I was pretty impressed with it. That super low price tag was just icing on the cake.
Personally, I think the DJI Osmo Mobile 2 is a must-have for people who are serious about video, and I think I'm going to pick one of these up myself, even though we don't shoot a ton of video (yet). If you're still on the fence about getting one, just check out this hands-on video from The Verge:
Super cool, right? You can learn more about the DJI Osmo Mobile 2 by visiting their website at www.dji.com.