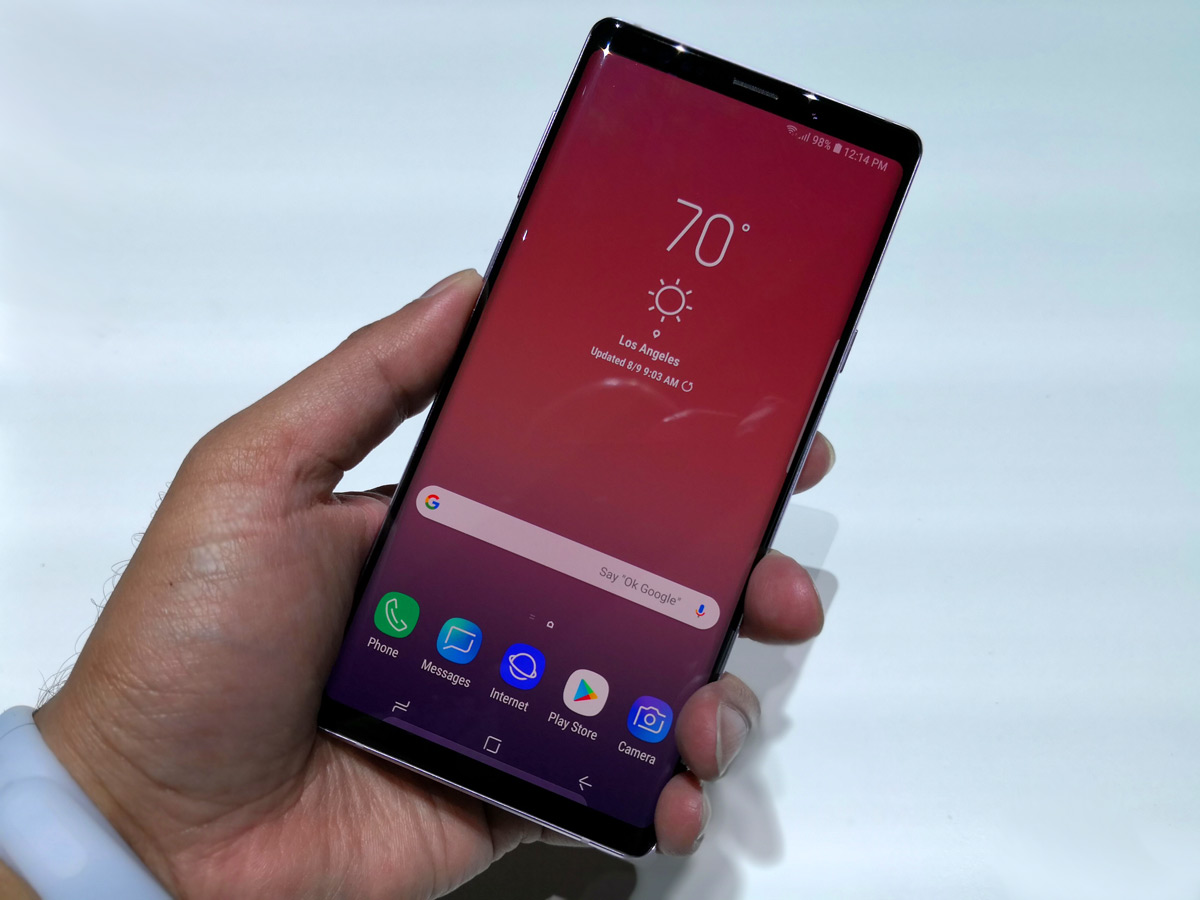 Yesterday, we headed up to Brooklyn for Samsung UNPACKED, where the company unveiled the highly anticipated Samsung Galaxy Note9, the latest in Samsung's premium Note series, along with a few other surprises thrown in for good measure.
First on deck was the Galaxy Note9, which expands on the popular Note8 with a bigger screen, larger battery, massive storage space, faster processor, intelligent camera, and new S Pen. It's clear that the Note9 is gunning for the iPhone X, and it's got the specs to back it up. Pull up a chair while we break it all down for you.
The Samsung Galaxy Note9 features the largest edge-to-edge displays ever on a Note, with a 6.4-inch Super AMOLED Infinity Display and stereo speakers tuned by AKG, to provide a truly immersive experience whether you're playing games like Fortnite (which is coming to Android next week) or simply watching YouTube videos.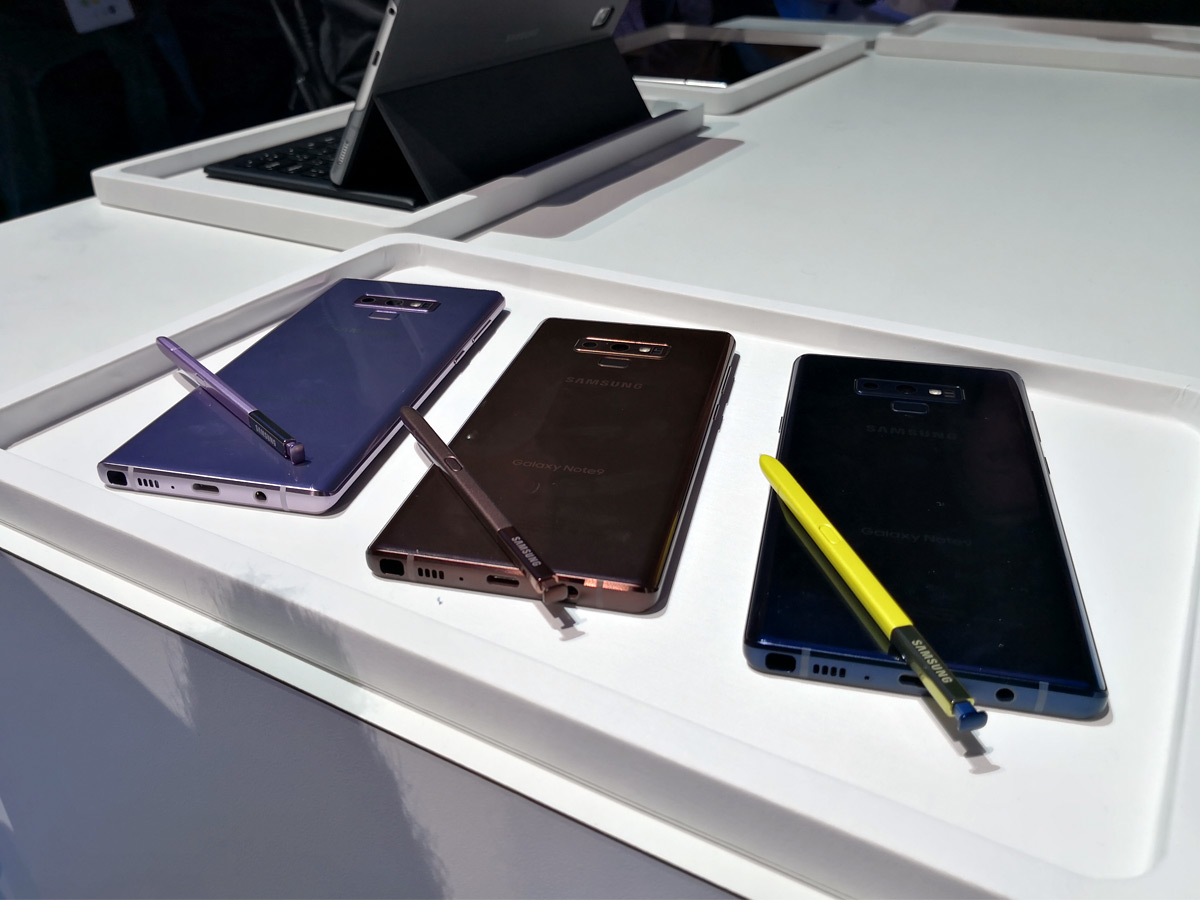 While the larger screen is nice, the real story here is with the insane 4,000mAh battery, which promises to deliver all-day performance so you don't need to be constantly hunting for a free outlet to recharge your phone. Leave that charging cable behind and live worry free!
Storage concerns are also a thing of the past, with the "base" model Note9 coming with 128GB of internal storage, and the upgraded model sporting 512GB of storage. Paired with Samsung's upcoming 512GB MicroSD card, the Note9 can hold up to 1TB, so you will never have to worry about running out of space again. Seriously, that's more space than my laptop has..
The Galaxy Note9 is powered by a 10nm 64-bit Octa-core processor, and they have upped the ante with the addition of a Water Carbon Cooling system, along with an on-device AI-based performance adjusting algorithm to deliver powerful yet stable performance, keeping things cool no matter how processor-intensive your game or app is.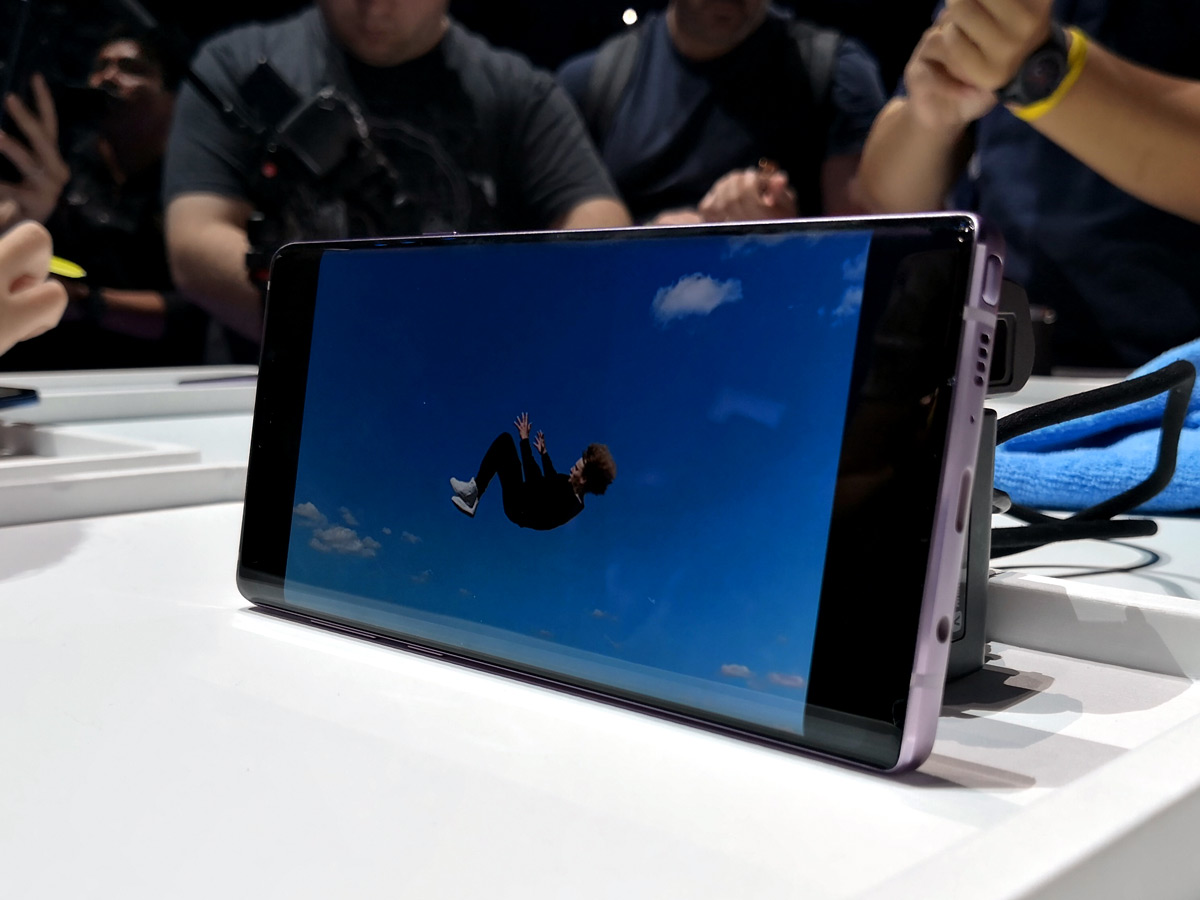 More would argue that the most important thing on a phone is the camera, so Samsung pulled out all of the stops here, with a unique combination of advanced intelligence features and premium hardware. Dual 12MP rear cameras (one wide-angle, one telephoto) capture all the action, with a Dual Aperture lens that adjusts to light just like the human eye to deliver a crystal clear shot no matter the setting.
But it's the Note9's new "intelligent camera capabilities" that have us excited, taking the work out of getting the perfect picture. The Scene Optimizer automatically identifies elements of a photo, classifies it into one of 20 categories, and optimizes the photo accordingly. And Flaw Detection lets you know if there's something wrong (someone blinked, the image is blurry, a smudge on the lens, etc) so you can take another picture before the moment is lost.
Lastly, the Note's signature S Pen has evolved. What began as a tool for writing and drawing is now putting more power and control in your hands. Now, with Bluetooth Low-Energy (BLE) support, the new S Pen allows you to take selfies and group pictures, present slides, pause and play music, and more with just a click. The S Pen charges in the phone in just under a minute, so it's ready for you in a matter of moments.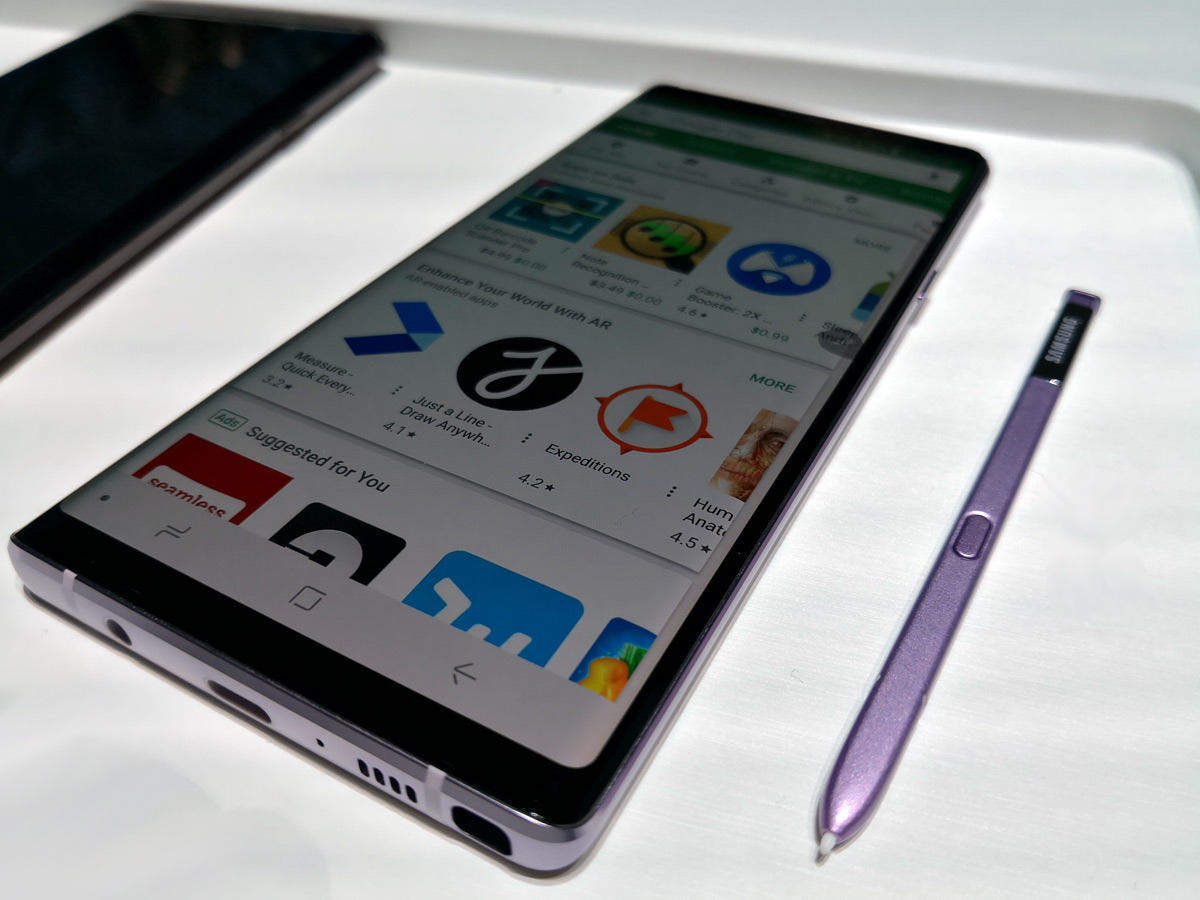 The Samsung Galaxy Note9 will retail for $999.99 for the 128GB version and $1,249.99 for the 512GB version. Both phones will be available for purchase starting August 24th online and in stores, and they're currently available for pre-order.
In addition, customers who pre-order either phone between now and August 23rd can choose between a pair of AKG noise-cancelling headphones ($299 retail) or the Fortnite Galaxy skin with 15,000 V-bucks ($150 retail) or get both for just $99.
Overall, we think Samsung really knocked it out of the park with the new Galaxy Note9. Sure, it's easy to get a case of sticker shock when you see the price tag. But for those power users who rely on their phones on a daily basis, we think it's a no-brainer.
Visit www.samsung.com to learn more about the Galaxy Note9. And stay tuned, as we'll have more about the rest of the devices unveiled at Unpacked in the coming days!