You have got to give it to Dodge. While most car companies are focused on fuel economy and stuff with their craptastic turbo four-cylinder engines, Dodge//SRT is basically giving all of their cars the Hellcat treatment, because this is 'MURICA, and what better way to do a smokey-ass burnout than with 700+HP under the hood!
Just when you thought things couldn't get any crazier, they've gone and introduced a trio of new ridiculous tire-shredding vehicles that will make you proud to be an American. 🇺🇸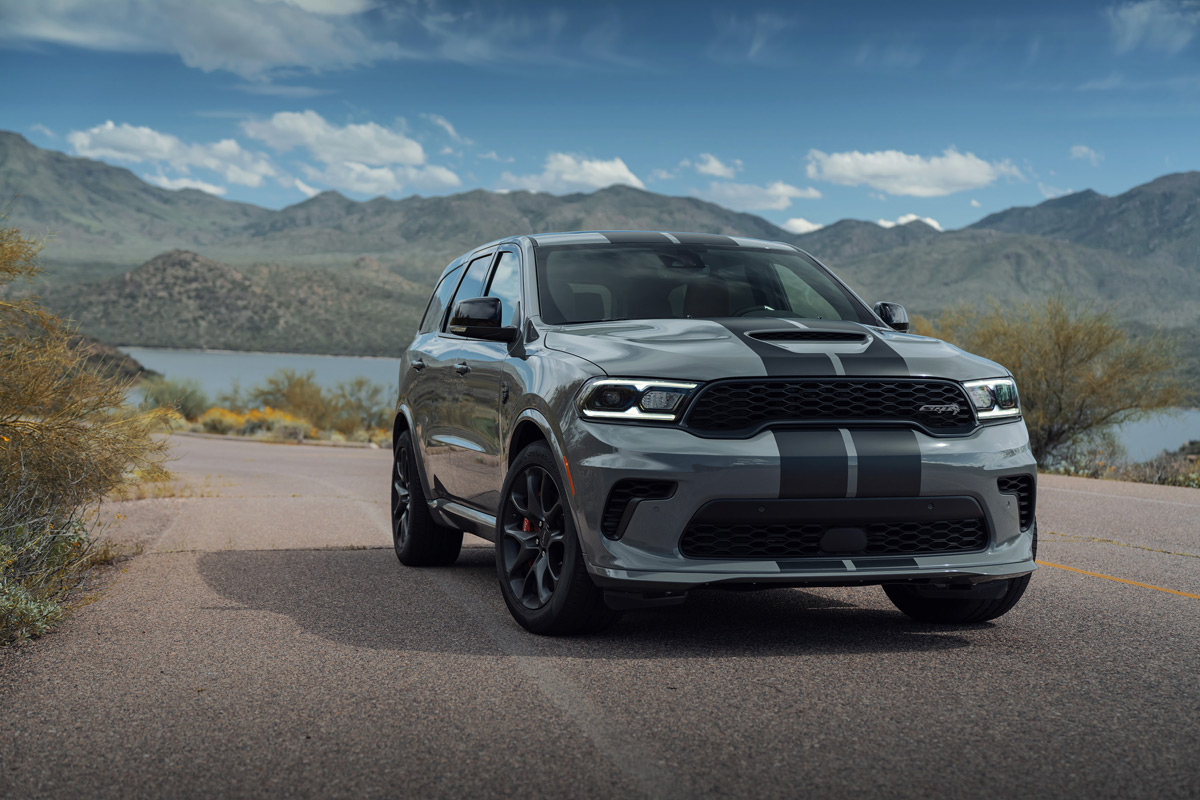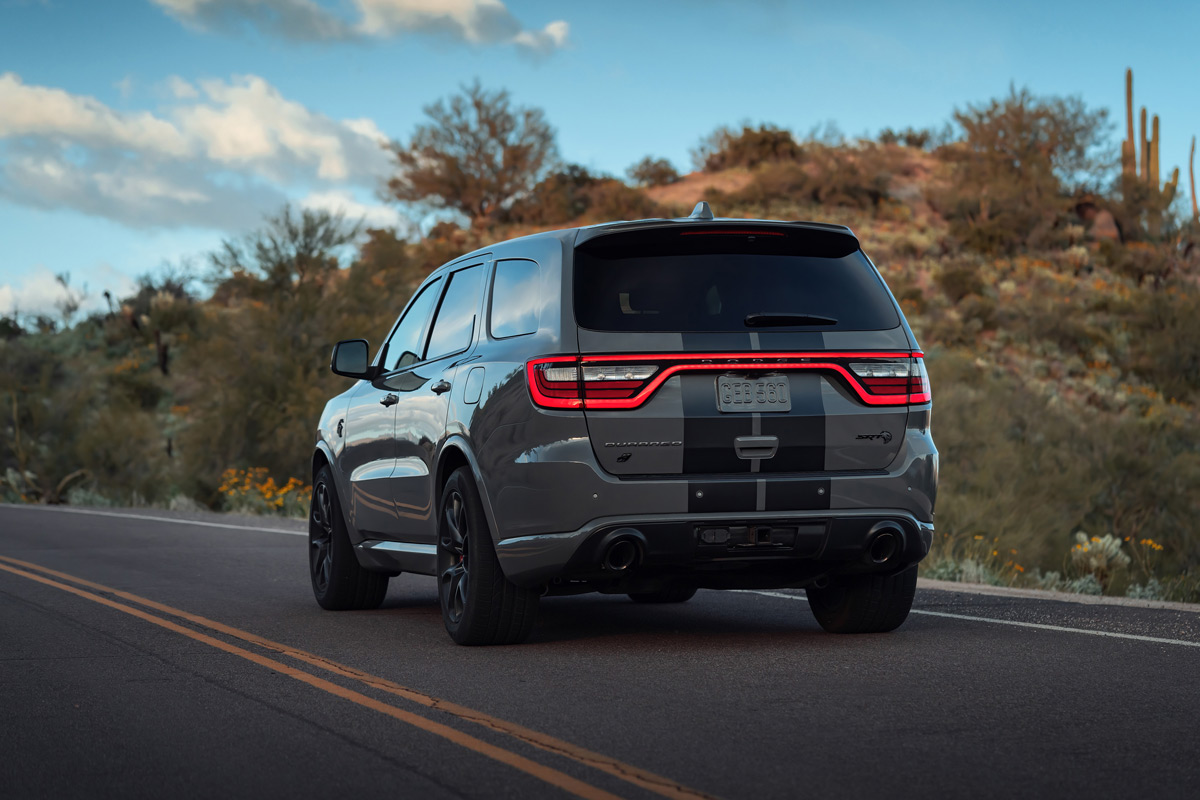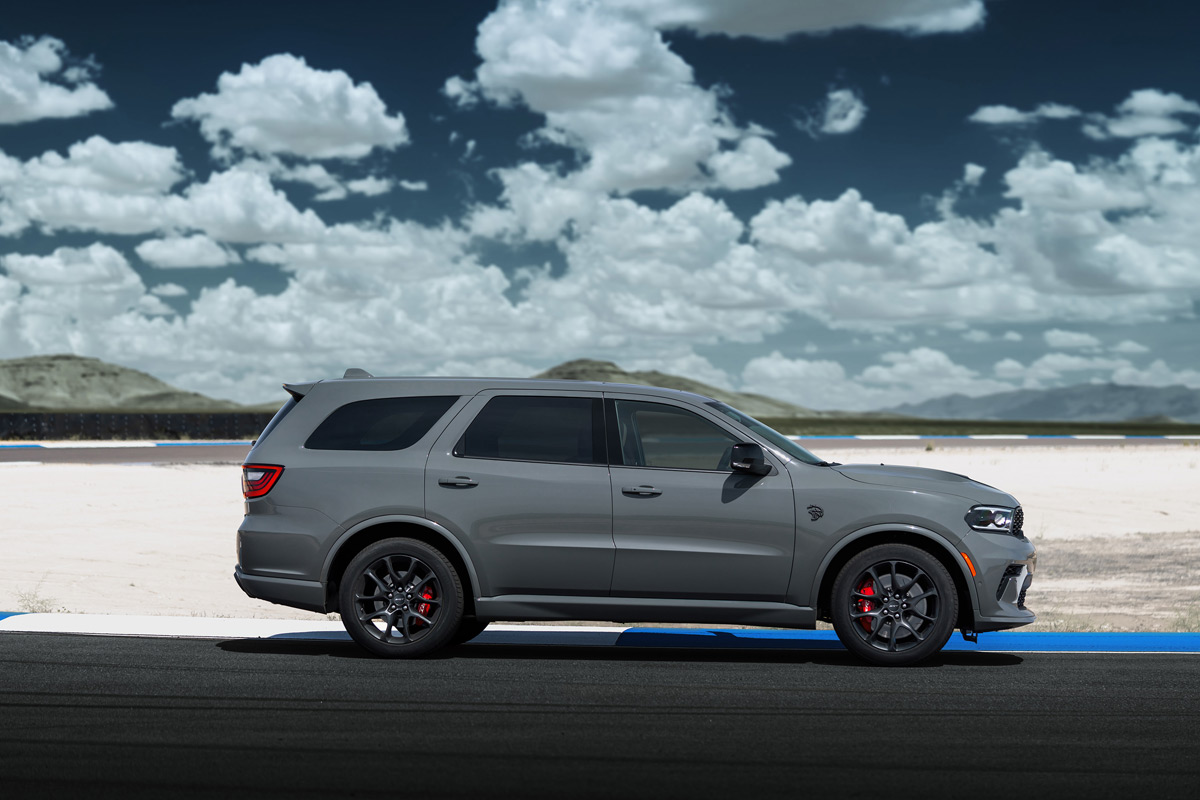 First up is the 2021 Dodge Durango SRT Hellcat, a monster SUV that delivers an insane 710 horsepower and 645 lb-ft of torque, thanks to a supercharged 6.2-liter HEMI Hellcat V-8 engine under the hood. A quick-shifting eight-speed automatic puts that power to the ground, helping rocket the SUV from 0-60 in 3.5 seconds, blaze though the quarter-mile in 11.5 seconds, and hit a top speed of 180 mph.
But they didn't stop there. There are performance improvements across the board, from aerodynamics to cooling to suspension to brakes. Will anyone ever track a car like this? Probably not, but it's good to know that if someone is crazy enough to do so, it's up to the task, ready to put some Porsches to shame. 😀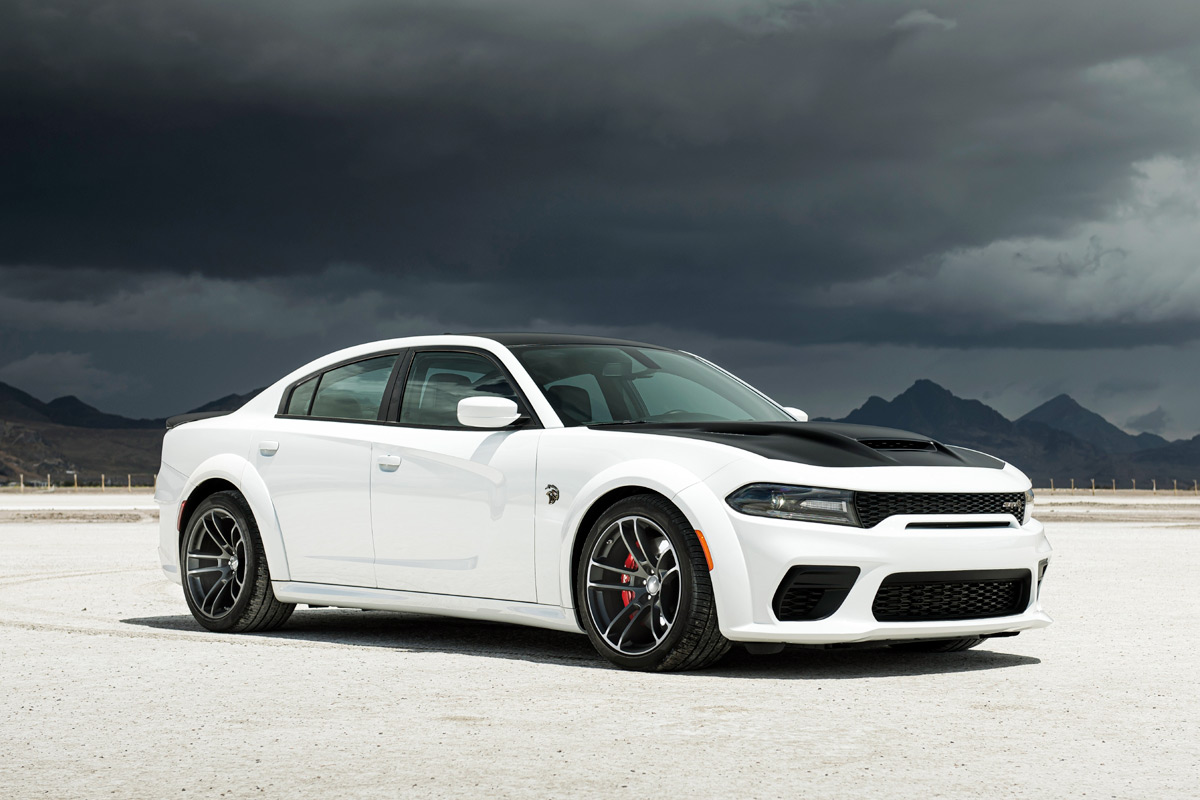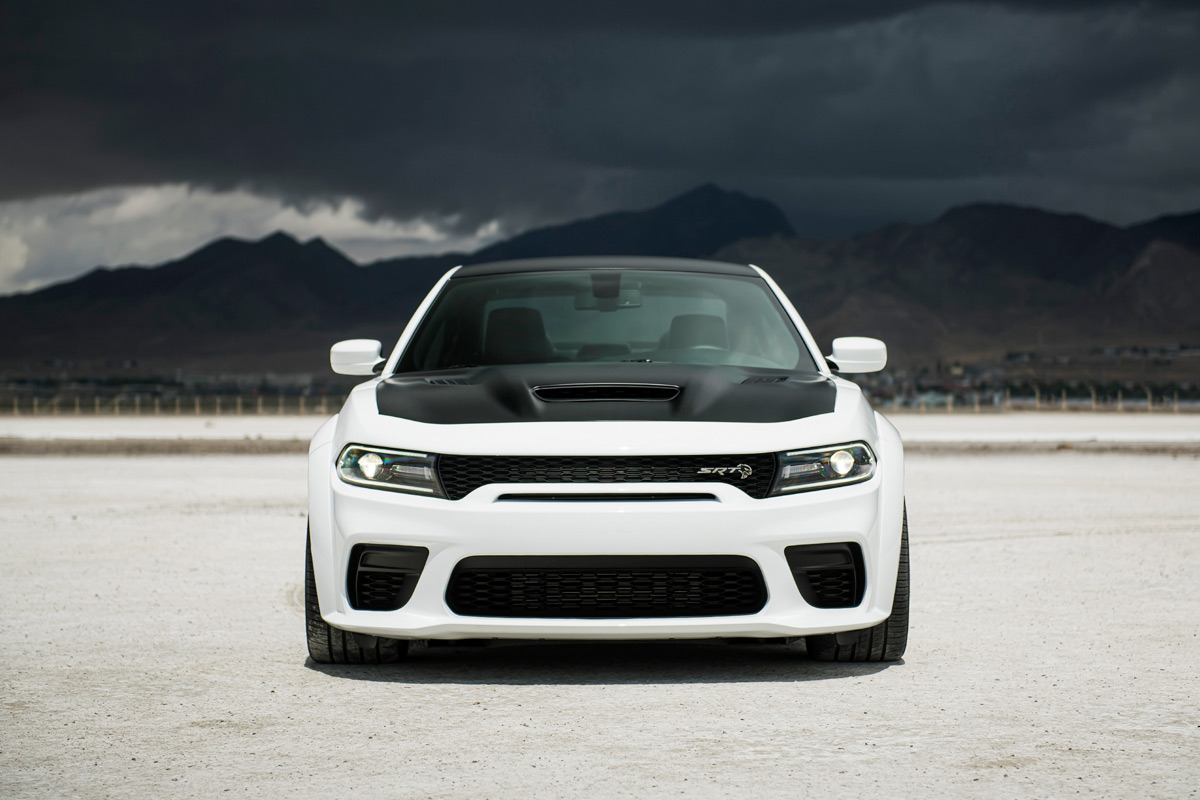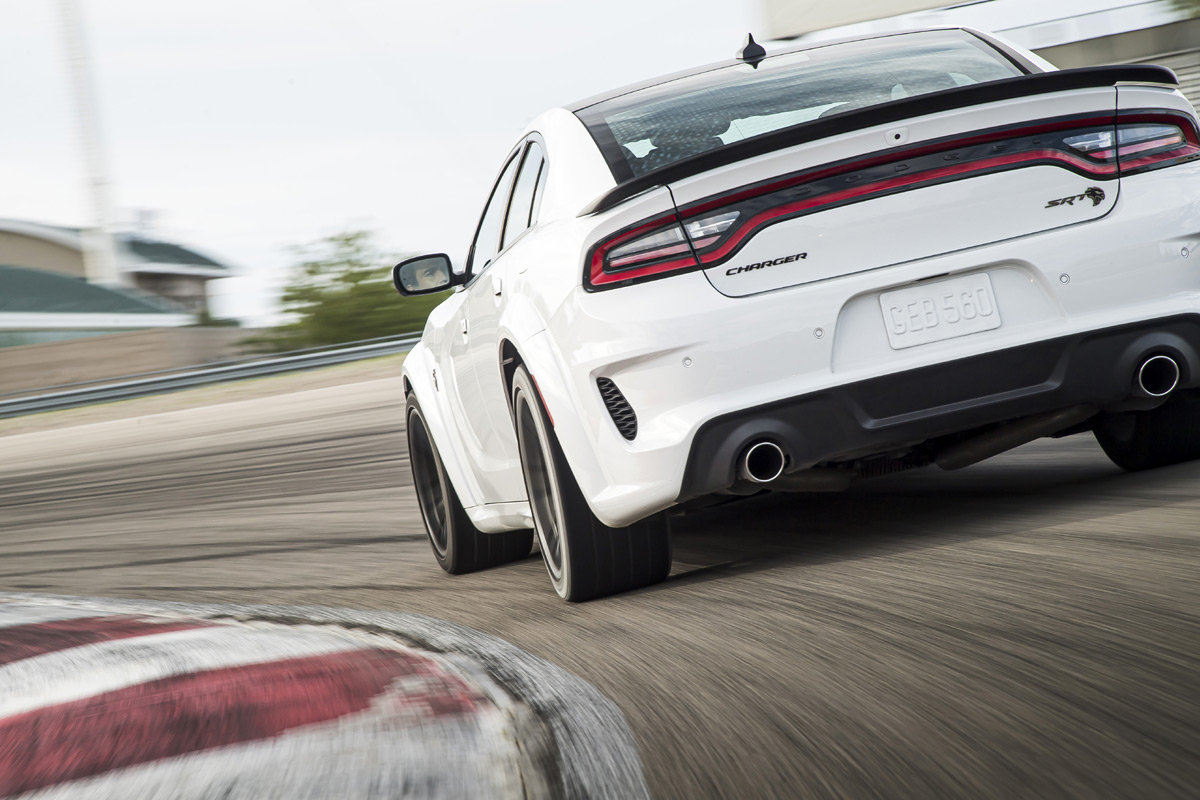 Next up is the 2021 Dodge Charger SRT Hellcat Redeye, which boasts an insane 797HP, which is 80 horsepower more than a "regular" Charger Hellcat. It follows the formula of the Challenger Hellcat Redeye, with more power, wider tires, and other tricks to give the Charger Demon-like performance. making it the most powerful sedan & fastest mass-produced sedan in the world.
It's hard to believe that you can walk into a showroom and buy a sedan that can run the quarter-mile in the mid-10s, 0-60 in the mid 3s and reach a top speed of 203 mph. And then do double-duty taking your kids to school the next day. It's basically a street-legal race car.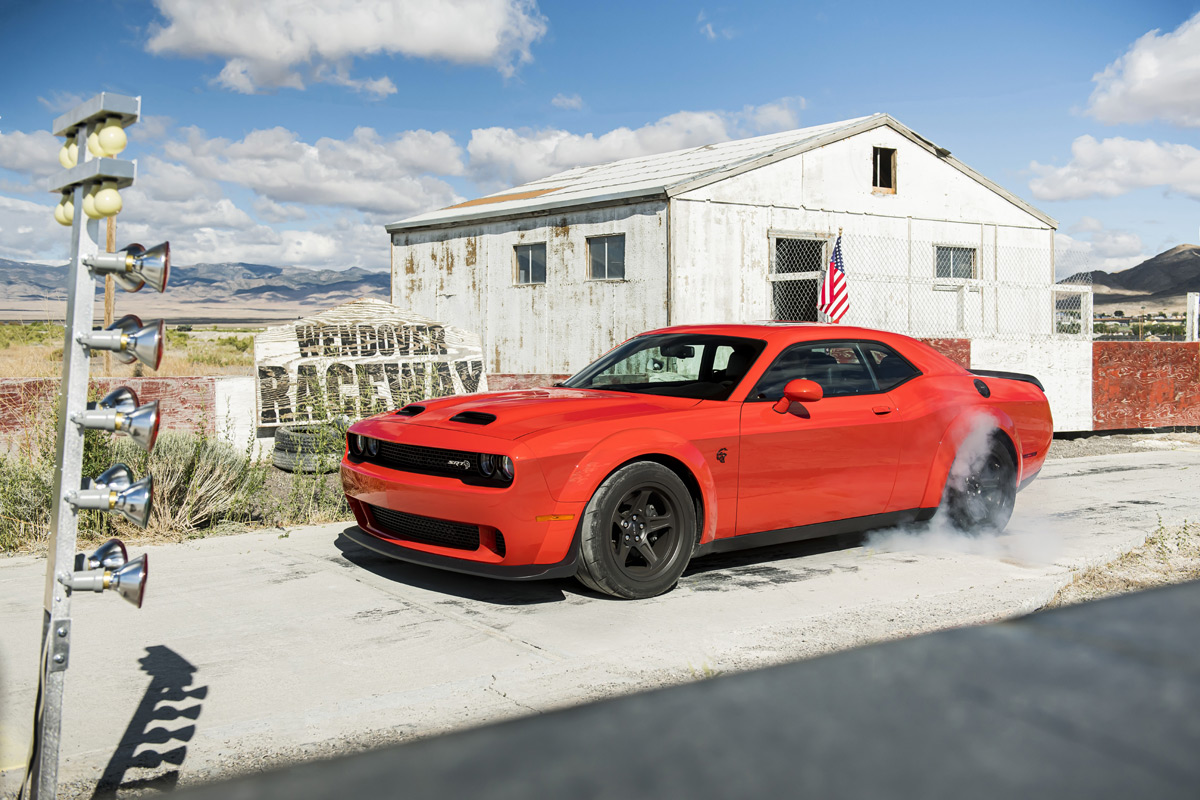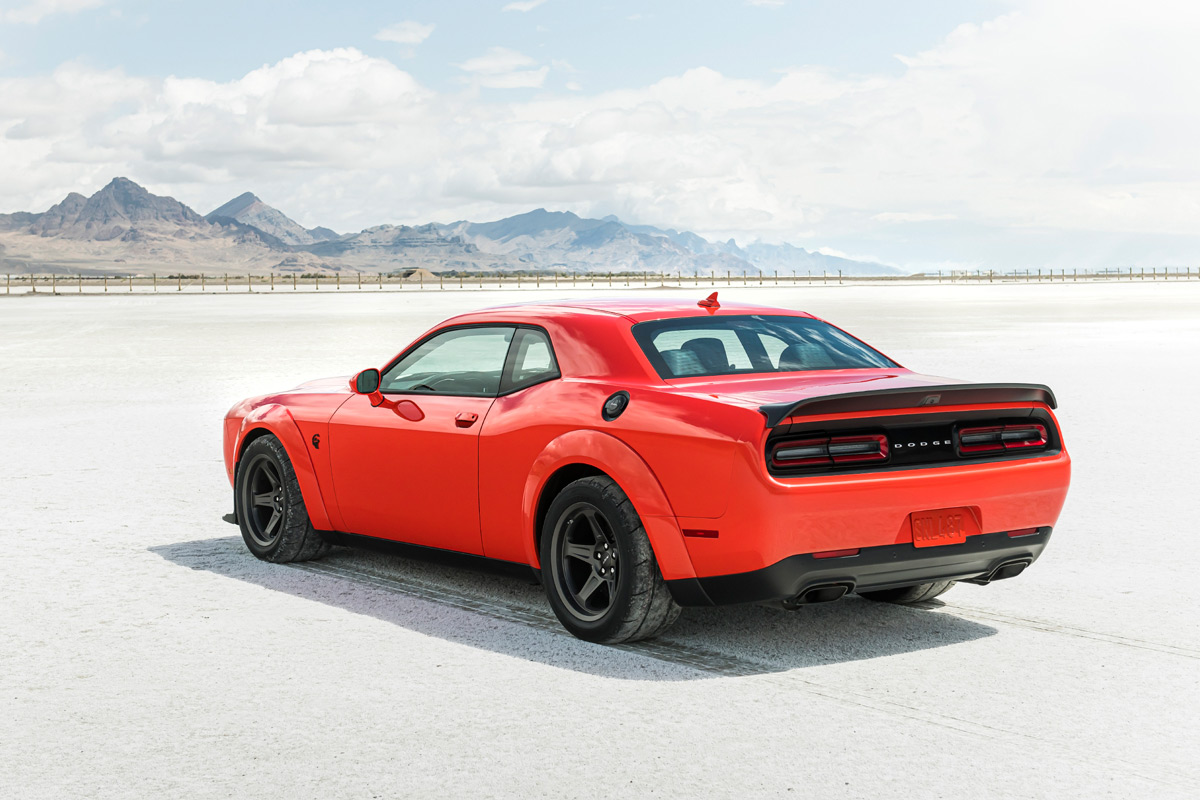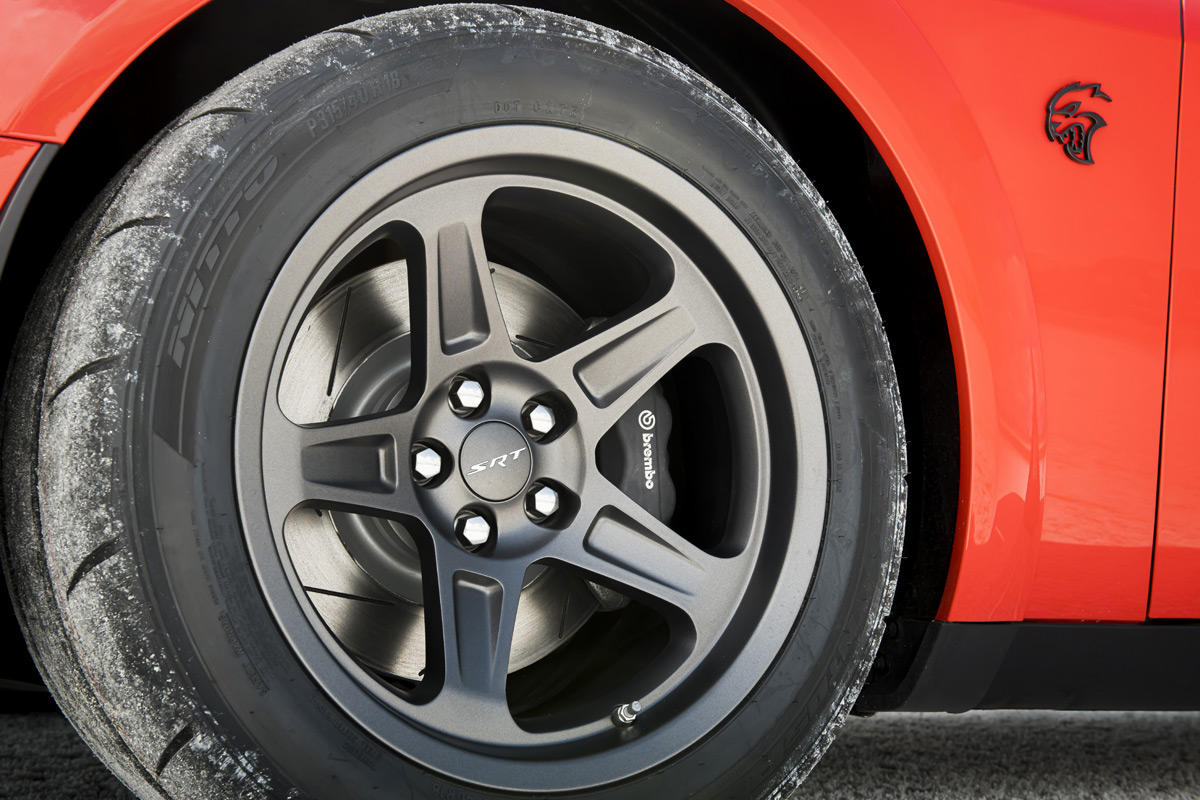 Last but not least is the 2020 Dodge Challenger SRT Super Stock, the world's quickest and most powerful muscle car, with 807 horsepower, 707 lb-ft of torque, a 0-60 time of 3.25 second, and a quarter mile time of 10.5 seconds at 131 mph. With this car, Dodge//SRT is flexing its muscle and doubling down on its commitment to drag racing.
While they're saying that this isn't a Demon, it pretty much sounds like one, except there's no crate, no skinny front wheels, no race gas engine computer and no extreme weight reduction. But its running on drag radials, and has a lot of the same components as the Demon. Luckily, it's not a limited production model, meaning more people will be able to get their hands on one. Coming soon to a drag strip near you!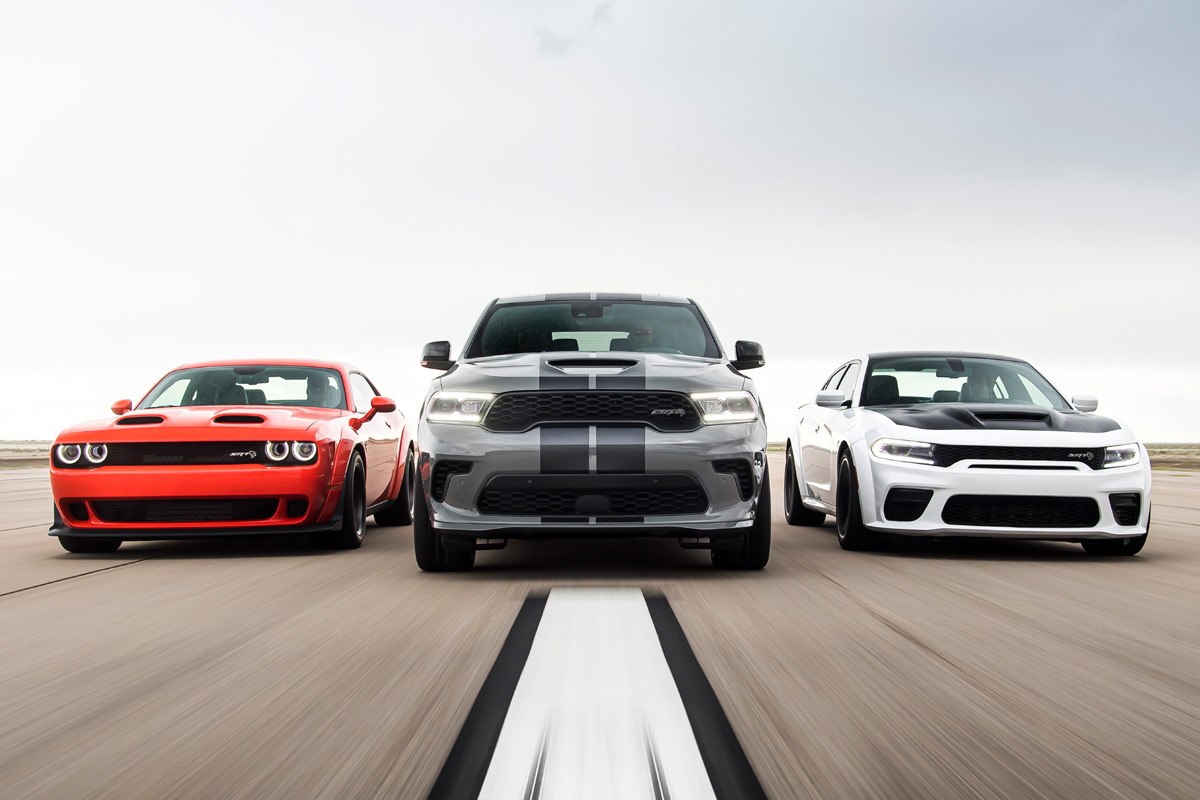 Once again, Dodge shows us their passion for performance, as they continue to build cars that other companies would never dream of. Seriously, a 710 horsepower SUV? And one that can tow 8,700 pounds to boot? It's madness for sure, but I love it!