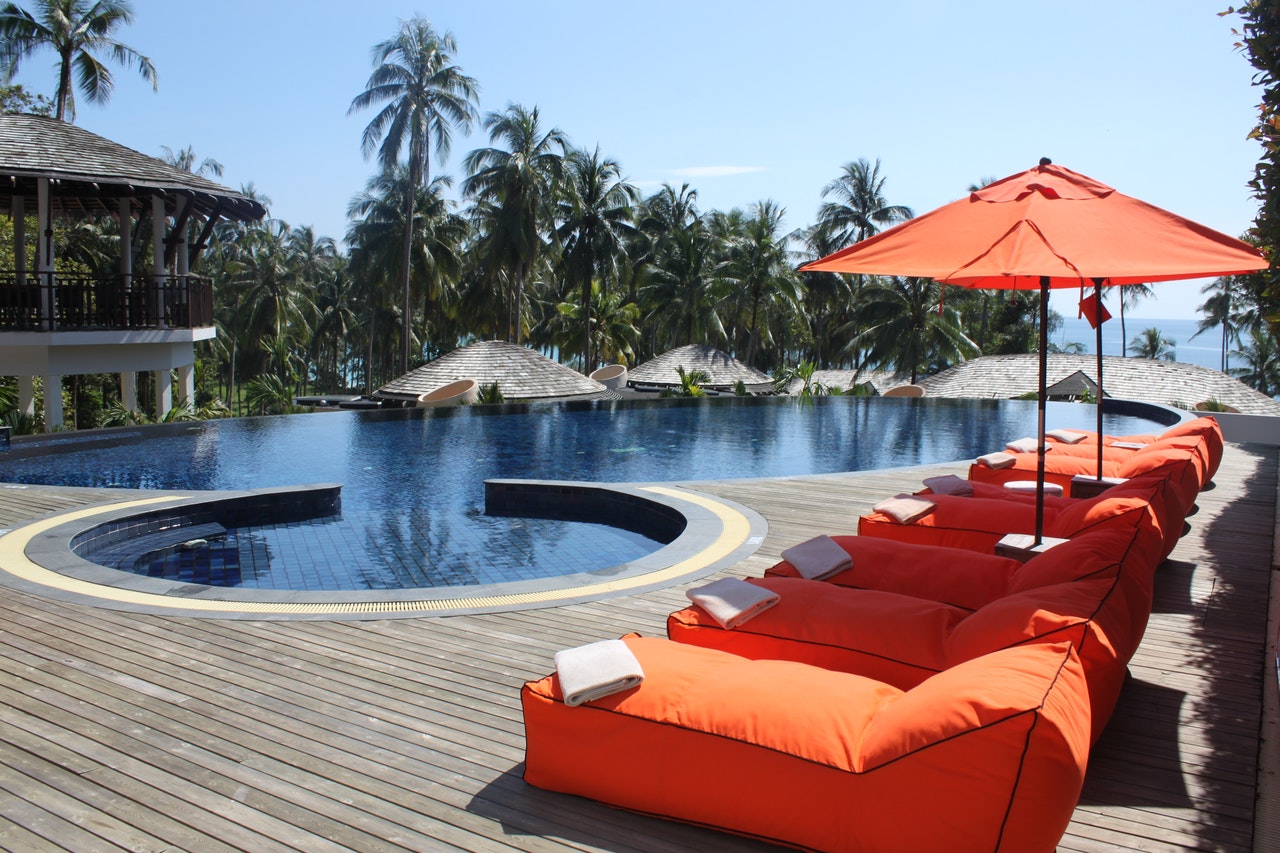 Dust off your favorite pool floatie and grab the sunscreen, because the folks at Hotels.com are hiring their first-ever "Poolhop" to travel across the country researching the most epic hotel pools from coast to coast, while getting paid $5K/week to do so. Sign me up!
The Poolhop's responsibilities are straightforward. Travel to some of the most incredible hotel pools across the country, sip on fruity drinks, snap some photos, sport a hotel robe and report back to reward-loving Hotels.com fans.
If you have got two weeks to spare in August, you can't go wrong with this gig. The company is providing paid hotel and airfare to 6 epic hotel pools, one year of Gold Rewards member status on Hotels.com, and $10,000 of cold hard cash for your time.
So where will you be headed to, should you get chosen? You'll visit the Four Seasons Hualalai in Kona, Hawaii; the Mondrian Los Angeles in Los Angeles, California; the SLS Las Vegas in Las Vegas, Nevada; the Garden of the Gods Club and Resort in Colorado Springs, Colorado; The William Vale Hotel in Brooklyn, New York; and the National Hotel in Miami, Florida.
"No one wants to be sitting at a desk all summer. There are so many incredible hotel pools to explore across the country and we want to give travelers a first-hand look at the crème de la crème," said Katie Junod, general manager of the Hotels.com brand in North America.
Interested candidates can apply for this job through June 25th. Simply tell them in 100 words what makes you the ideal Poolhop, along with a 100-word review of your favorite hotel pool.
Good luck!