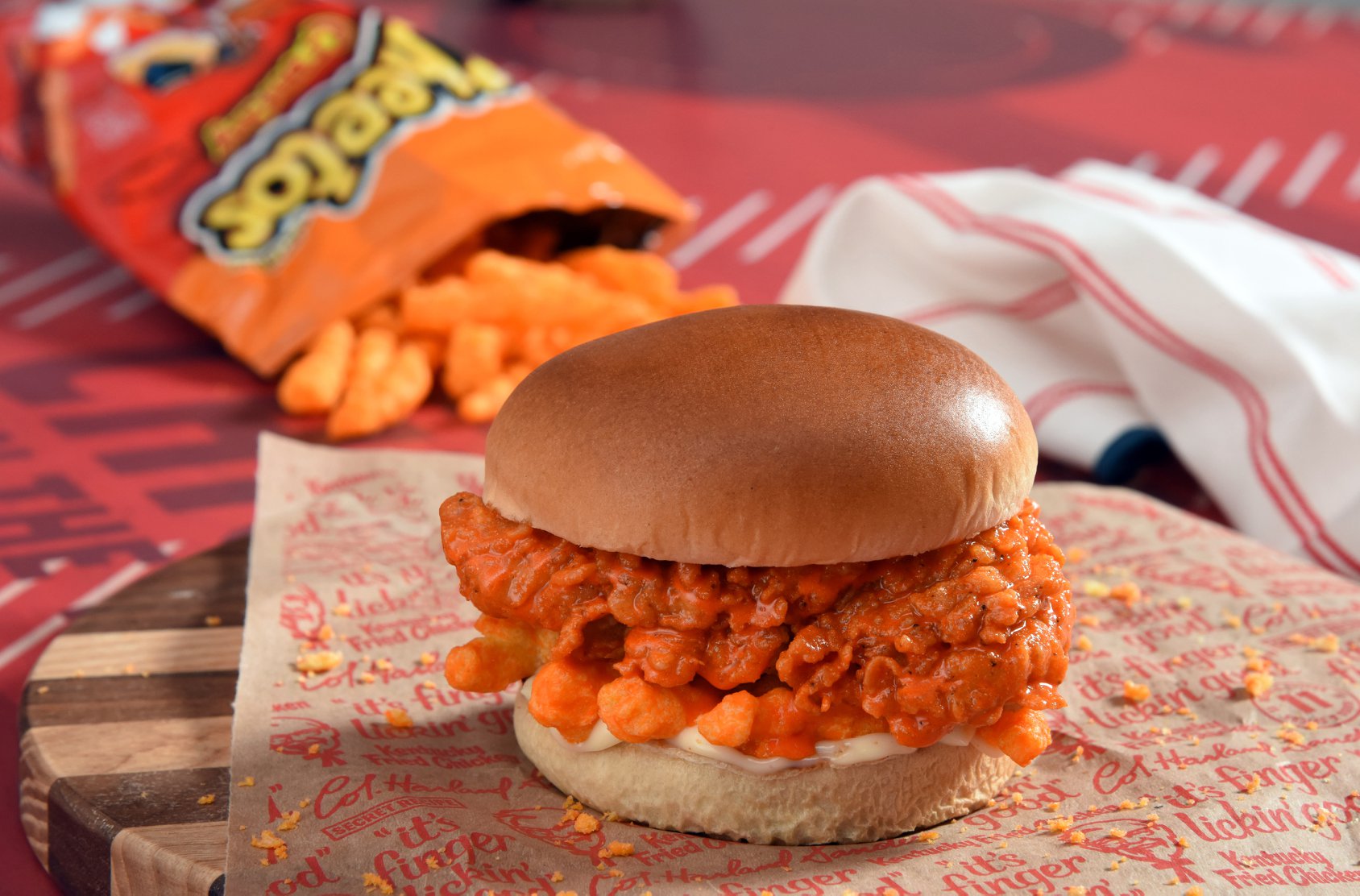 Earlier this year, Kentucky Fried Chicken debuted a Cheetos Sandwich in test markets in North Carolina, Georgia and Virginia, and it was a huge hit with customers!
Now, KFC is rolling out their Cheetos Sandwich nationwide starting July 1st, so the rest of the country can experience this insanely cheesy Cheetos chicken sandwich for themselves. But it's only being offered for four weeks, so if you want to try it for yourself, don't wait too long.
"After an overwhelmingly successful test earlier this year, Kentucky Fried Chicken® and fan-favorite Cheetos are giving fans nationwide access to the sought-after Cheetos Sandwich," a press release confirms.
The sandwich of your dreams combines KFC's hand-breaded Extra Crispy chicken filet with a special Cheetos sauce placed on a toasted bun with mayo and a layer of crunchy Cheetos. Man, I don't know about you, but my stomach is growling just thinking about it.
"For years, people have been creating their own versions of a Cheetos-fied sandwich at home and now the fried chicken experts at KFC are launching the Cheetos Sandwich across the U.S. and giving fans the cheesy, crispy crunch that they'll love."
Here's hoping that it tastes as good as it sounds. July 1st can't get here soon enough! 😋