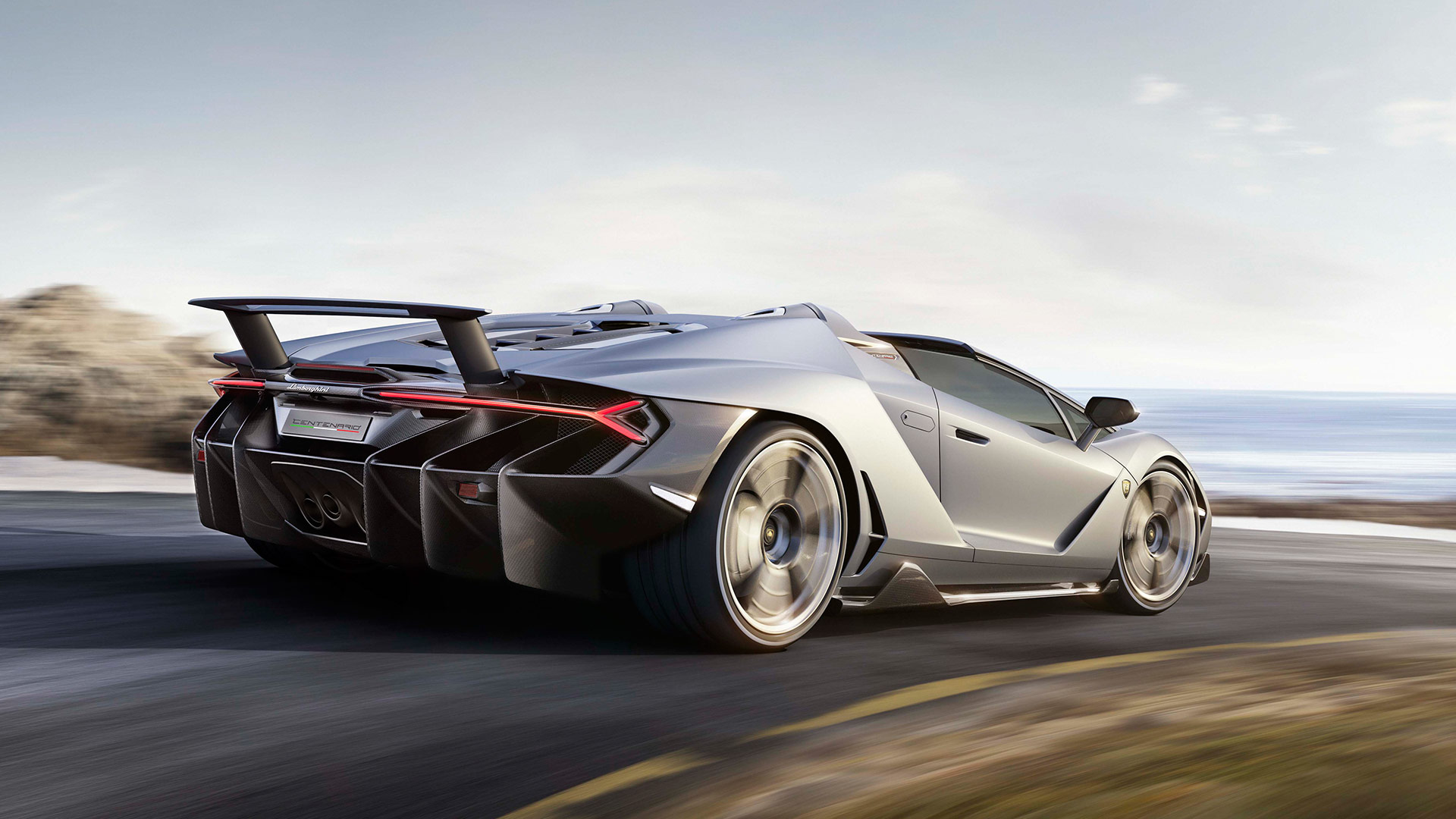 Lamborghini took to Pebble Beach on Friday to unveil their $2.2 million Lamborghini Centenario Roadster, and the car's stats will leave you drooling. The naturally aspirated V12 engine puts out 770 HP, rocketing the Lambo from 0-60 in just 2.8 seconds on its way to a top speed of "more than" 217 MPH.
Only 20 examples are being built, and they've all been spoken for already, presumably by well-heeled owners who have countless other Lamborghinis in their collection. Maybe I should have gone into investment banking after all..
The Centenario Roadster, along with its nearly identical coupe brother, are the most powerful Lamborghinis ever made. The name honors the centenary of its dynamic founder, Ferruccio Lamborghini, and is meant to deliver "the freedom of a true open-top super sports car for a pure drive experience," said Lamborghini CEO Stefano Domenicali.
This next level Roadster embodies a new design direction for Lamborghini, accentuated by clean surfaces as 'form over function' – true to Lamborghini's core design DNA. Centenario's silhouette features low overhangs in the front and rear, creating a clean, sensuous, mono-body shape.
While the coupe's dramatic, intimidating body was rendered entirely in bare carbon fiber with yellow accents, the roadster is painted a special exterior silver color fashioned exclusively for the Centenario Roadster called Argento Centenario. This signature matte finish is achieved by applying a new high-tech process, dissolving the metal while diluting and diminishing the appearance of the grain, giving it a silky and rich exterior finish.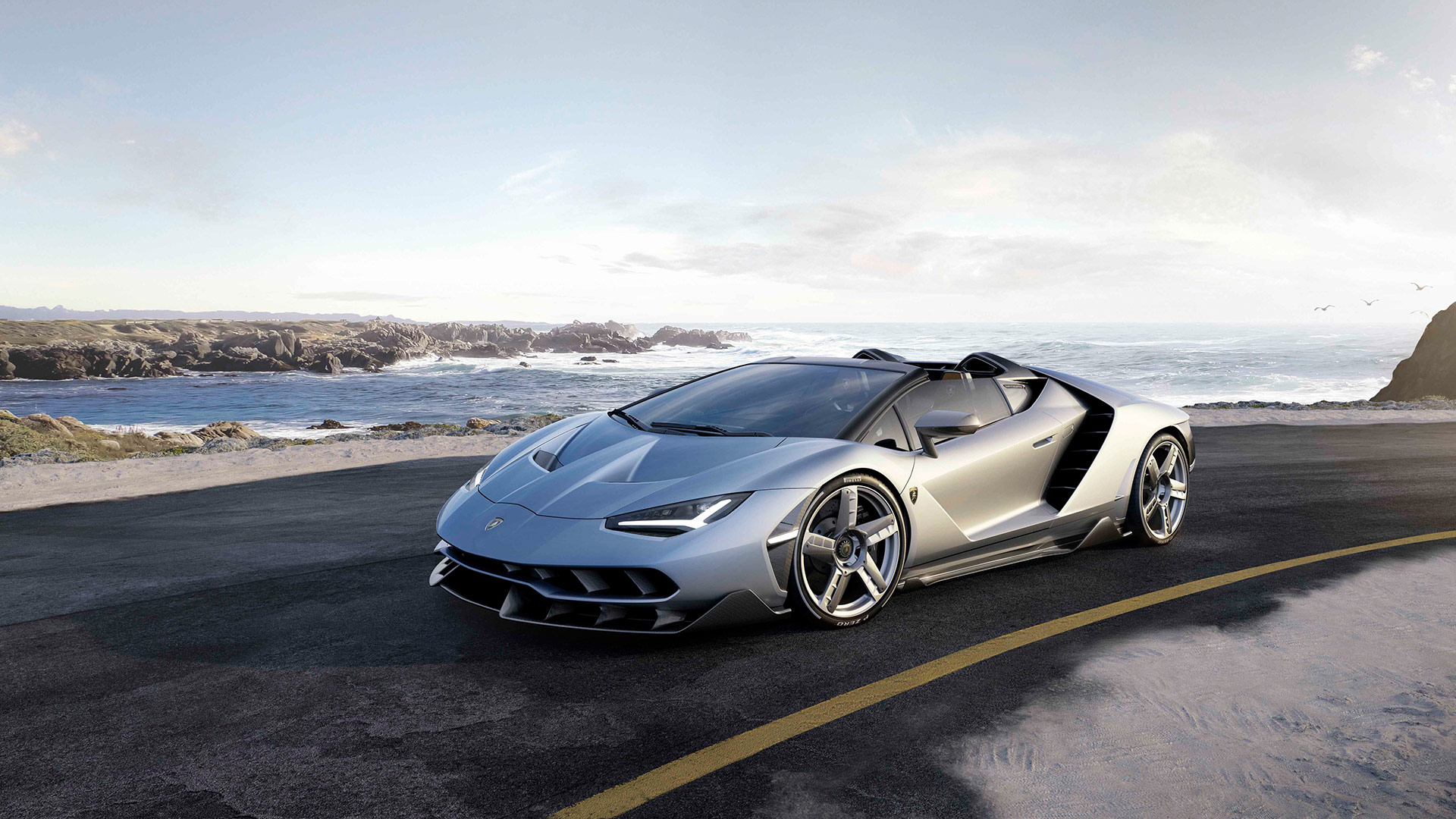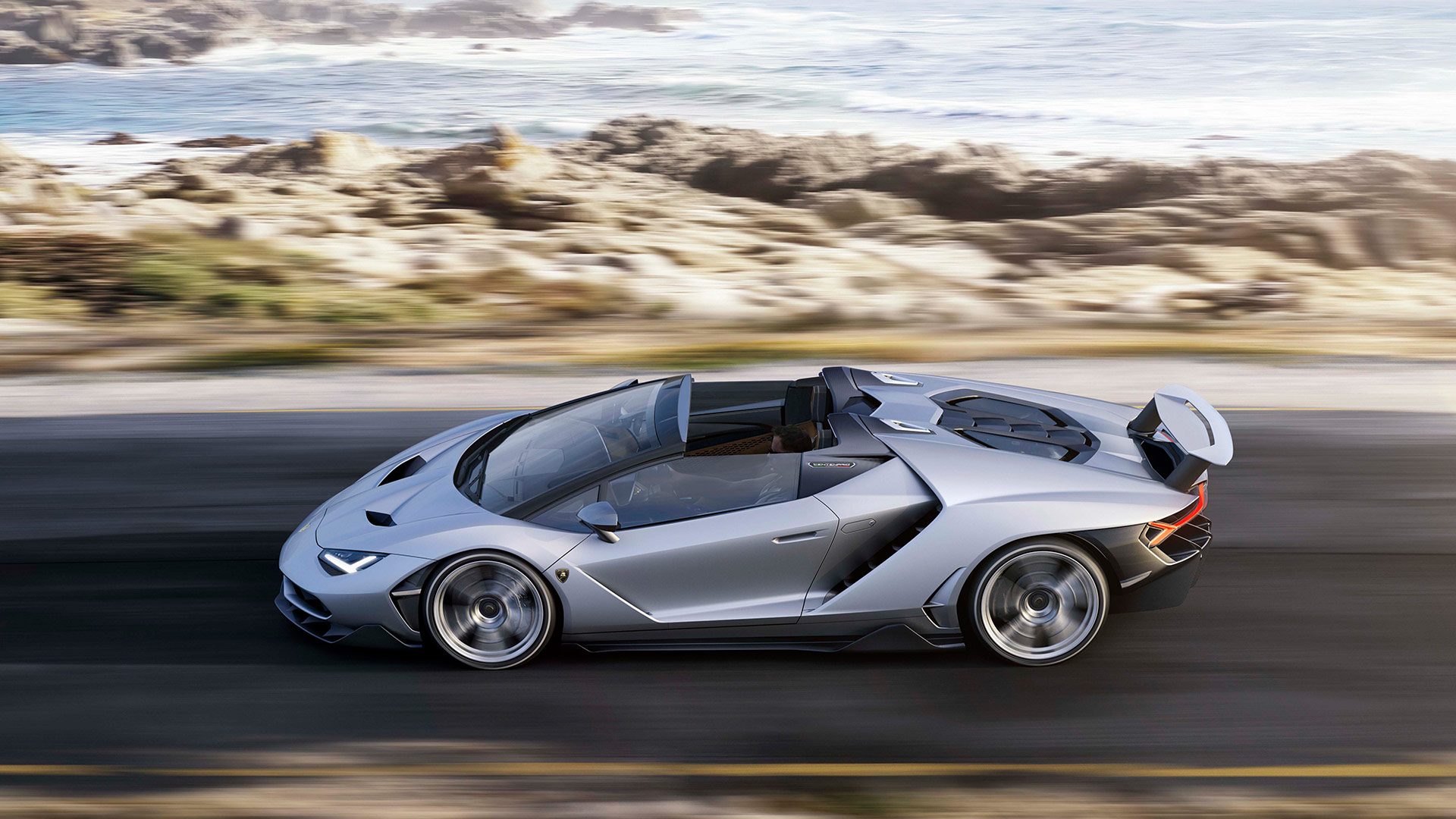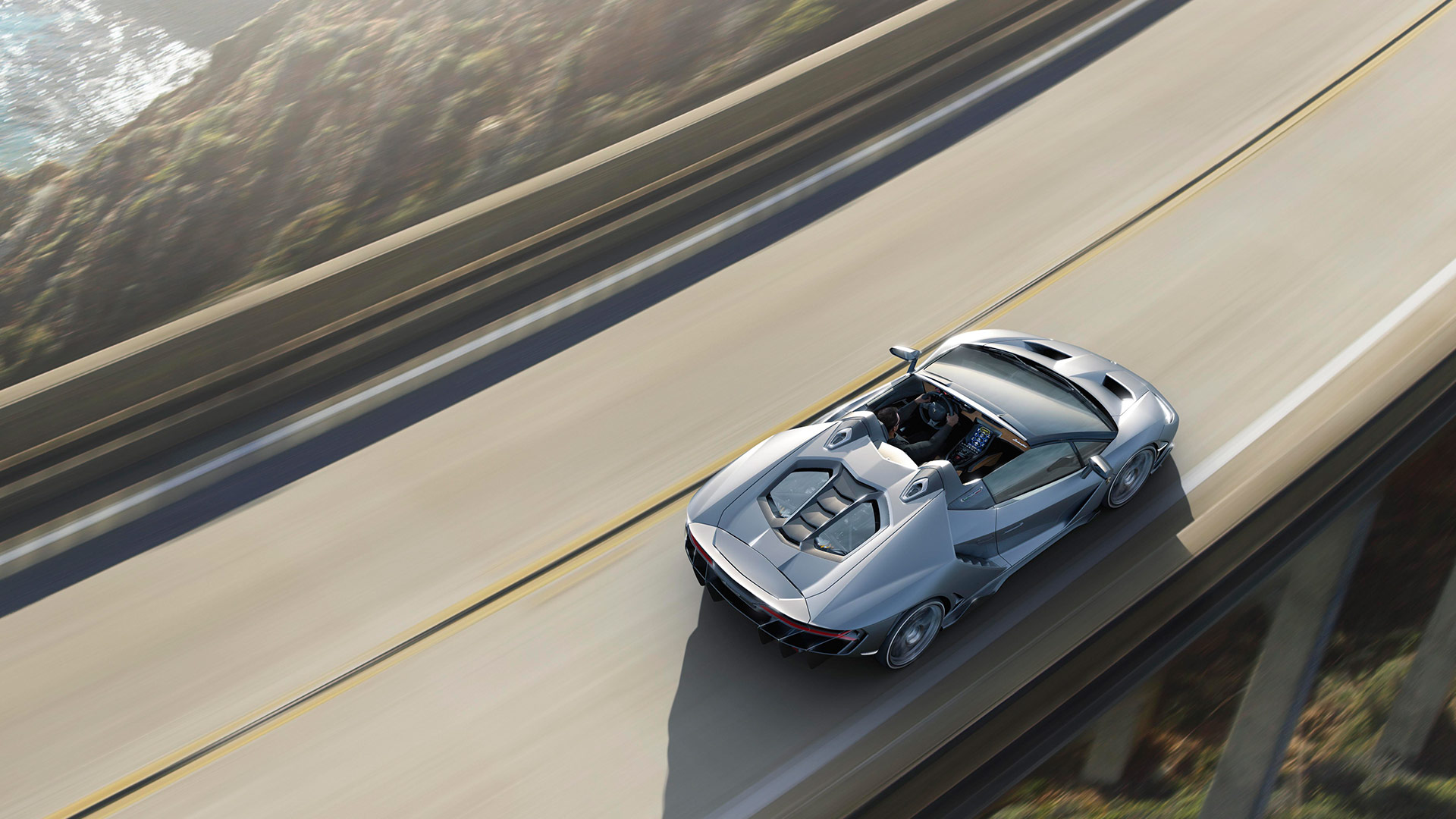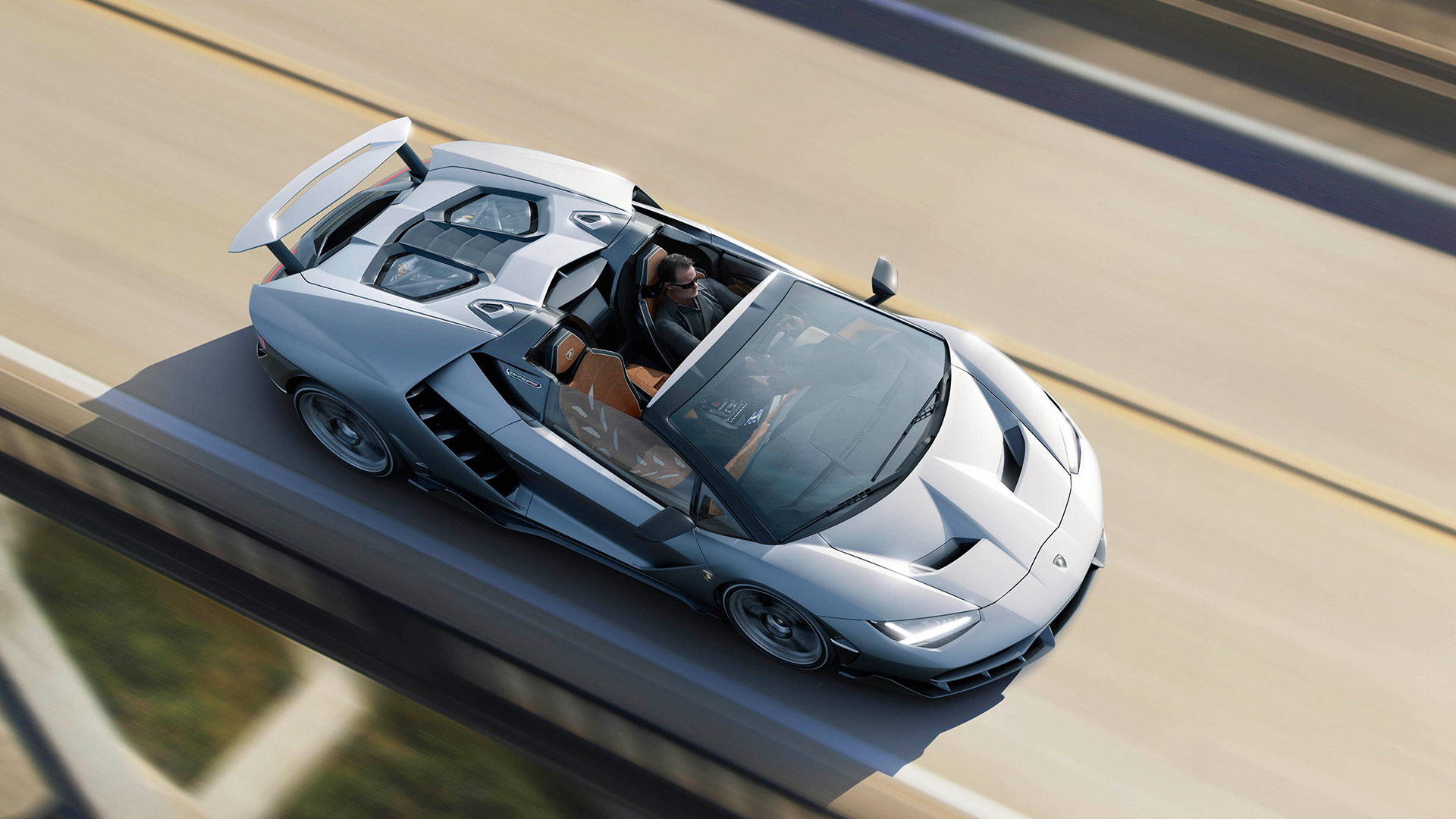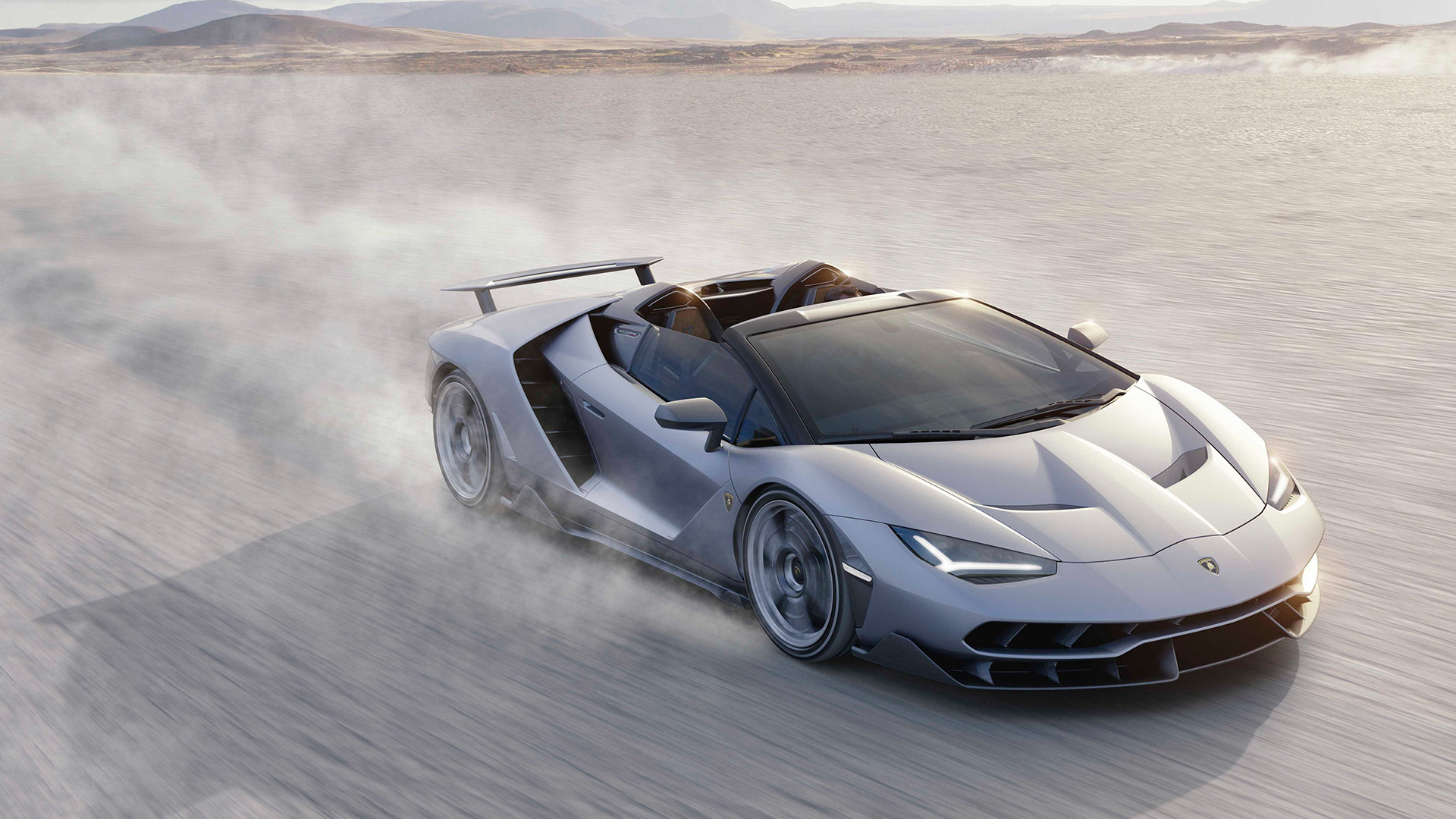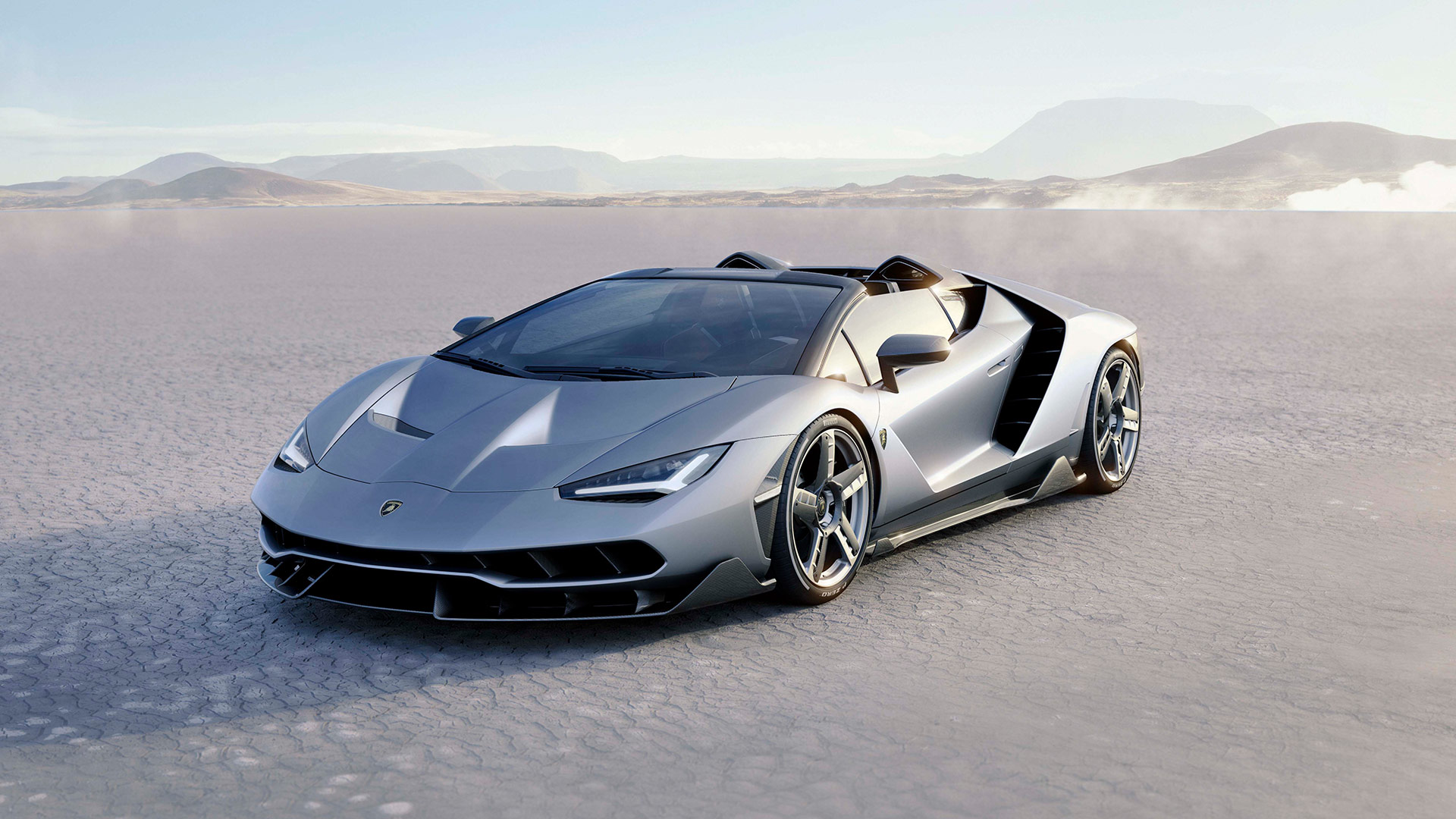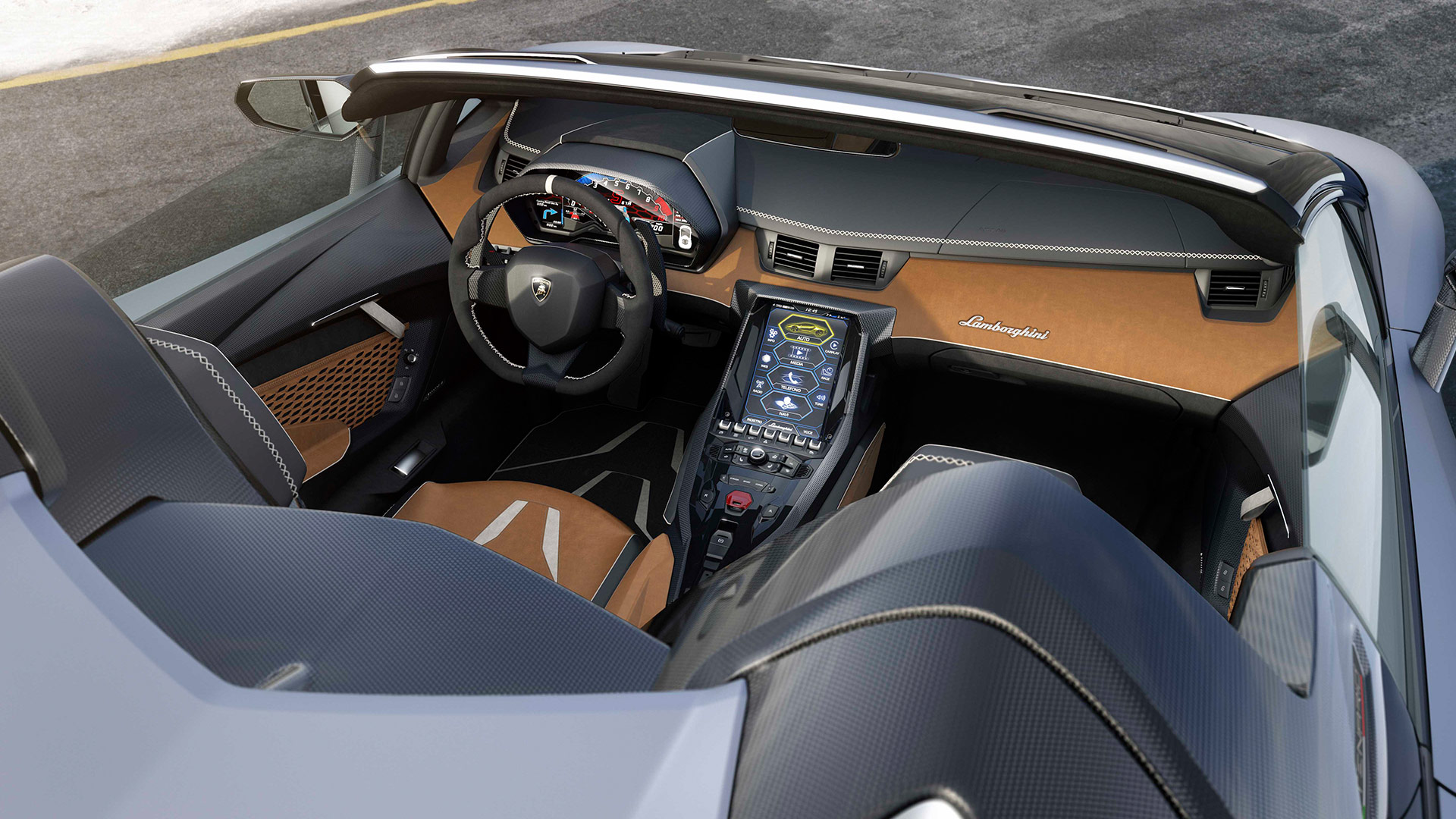 Pretty stunning, right?