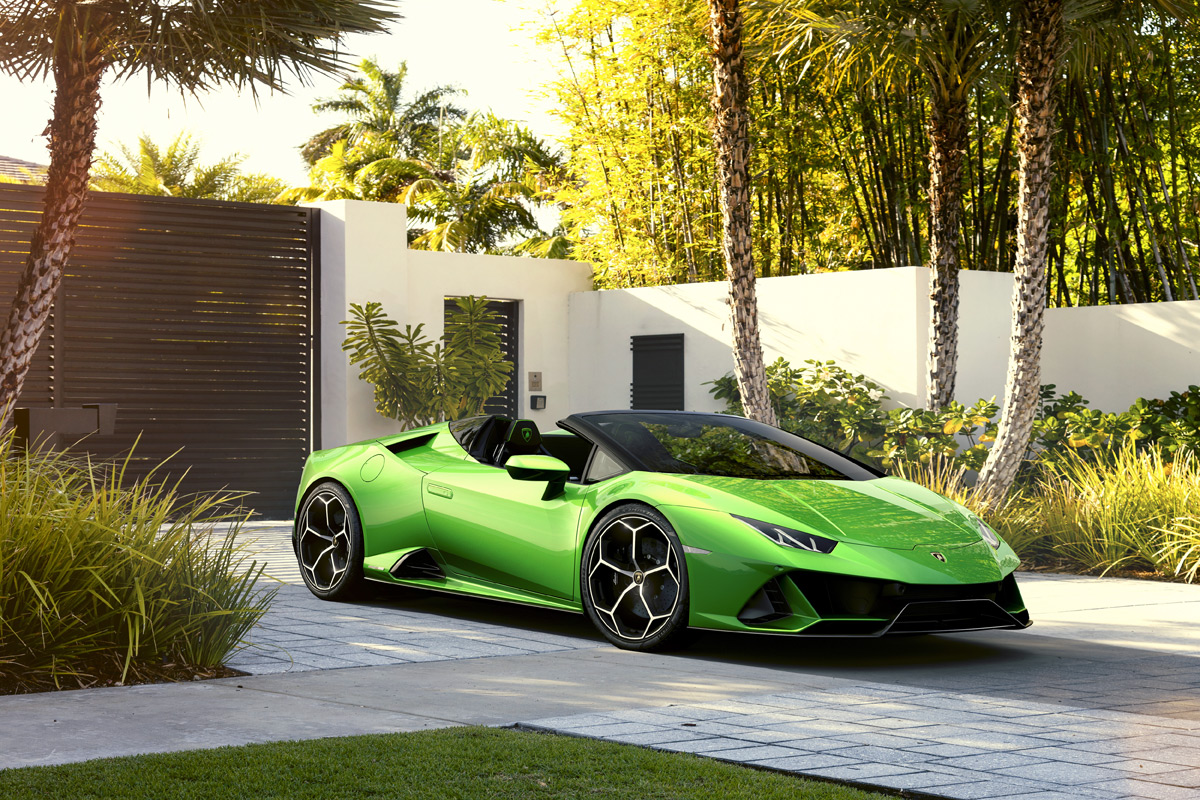 The Lamborghini Huracan Evo is one of the world's fastest supercars, and now the Italian car is introducing a drop-top variant to further enhance the car's hair tearing speed. Lamborghini has announced that the 2020 Lamborghini Huracan Evo Spyder will be unveiled at the Geneva Motor Show next month, and it will not disappoint.
Like the Huracan Evo coupe, the Huracan Evo Spyder is powered by a 5.2-liter V10 engine that puts out an impressive 640 horsepower and 442.5 pound-feet, which is good for a claimed 0-60 mph time of 3.1 seconds, on its way to a top speed of 202 mph.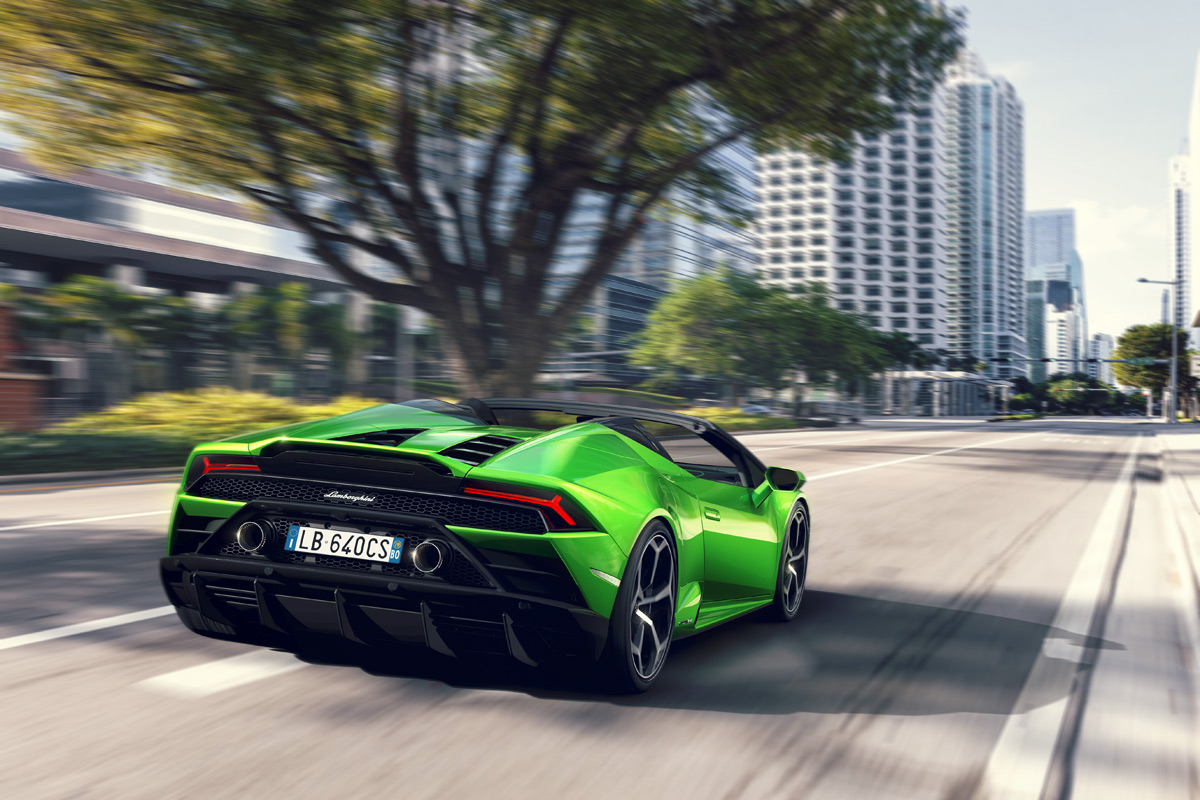 To build the Huracan Evo Spyder, Lamborghini incorporated an electrohydraulic, lightweight soft top system and added aerodynamic improvements to keep the air pushing down whether the top is on or off the new Spyder model.
"The Huracan EVO Spyder incorporates all the performance, next-generation vehicle control and aerodynamic features of the EVO coupe, with its own unique personality and a driving excitement that only an open-top car can offer," says Stefano Domenicali, Chairman and Chief Executive Officer of Automobili Lamborghini.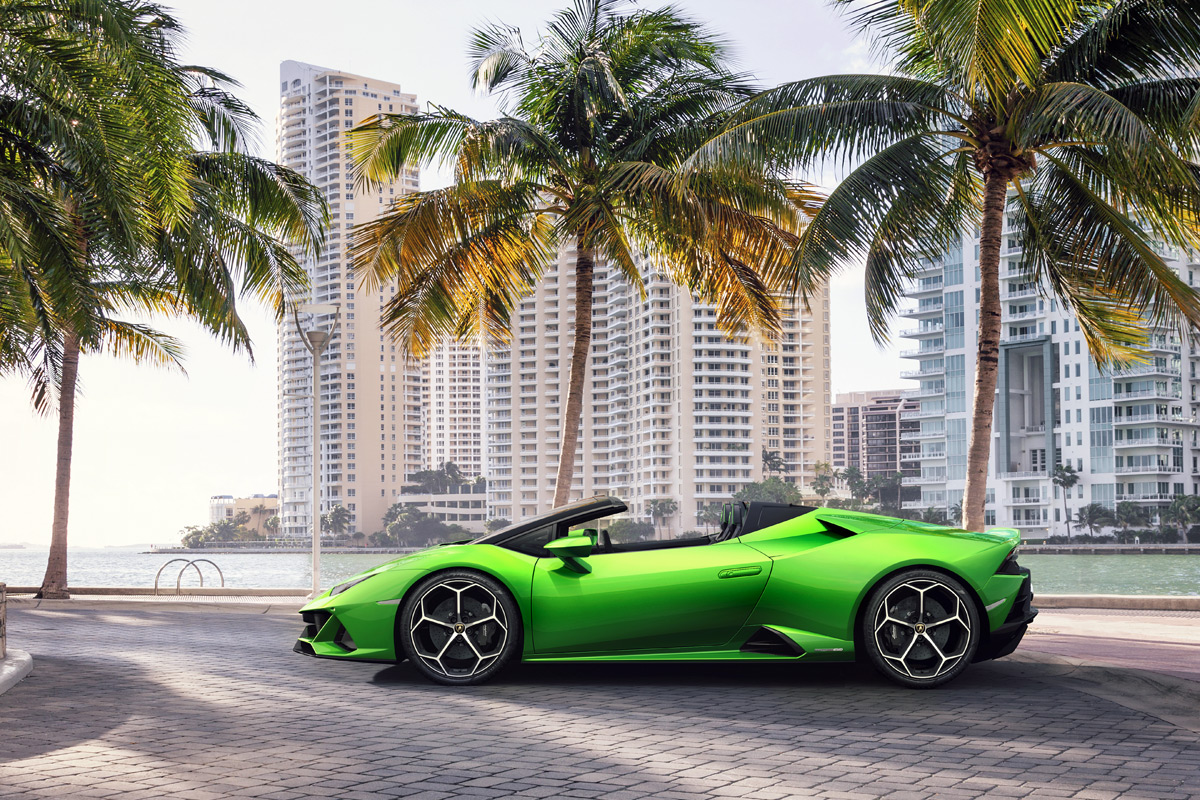 Like the Lamborghini Huracan Evo, the Spyder uses an active suspension and all-wheel drive dynamics. Rear-wheel steering and torque vectoring helps keep the car stable at high speeds. Dynamic behavior for the supercar is adjusted on the fly by the new Lamborghini Dinamica Veicolo Integrata (LDVI), a central processing unit that uses "feed forward logic" to anticipate the next move and needs of the driver.
In order to remove the top of the Huracan Evo for the Spyder, Lamborghini had to adjust some of the aerodynamics in order to keep occupants comfortable at higher speeds. Lowering or raising the top on the Huracan Evo Spyder requires only 17 seconds and can be done at speeds up to 31 mph. As the roof retracts, two body-color fins rise up out of the folding roof casing towards the seatbacks, while an integrated duct between the fins reduces turbulence.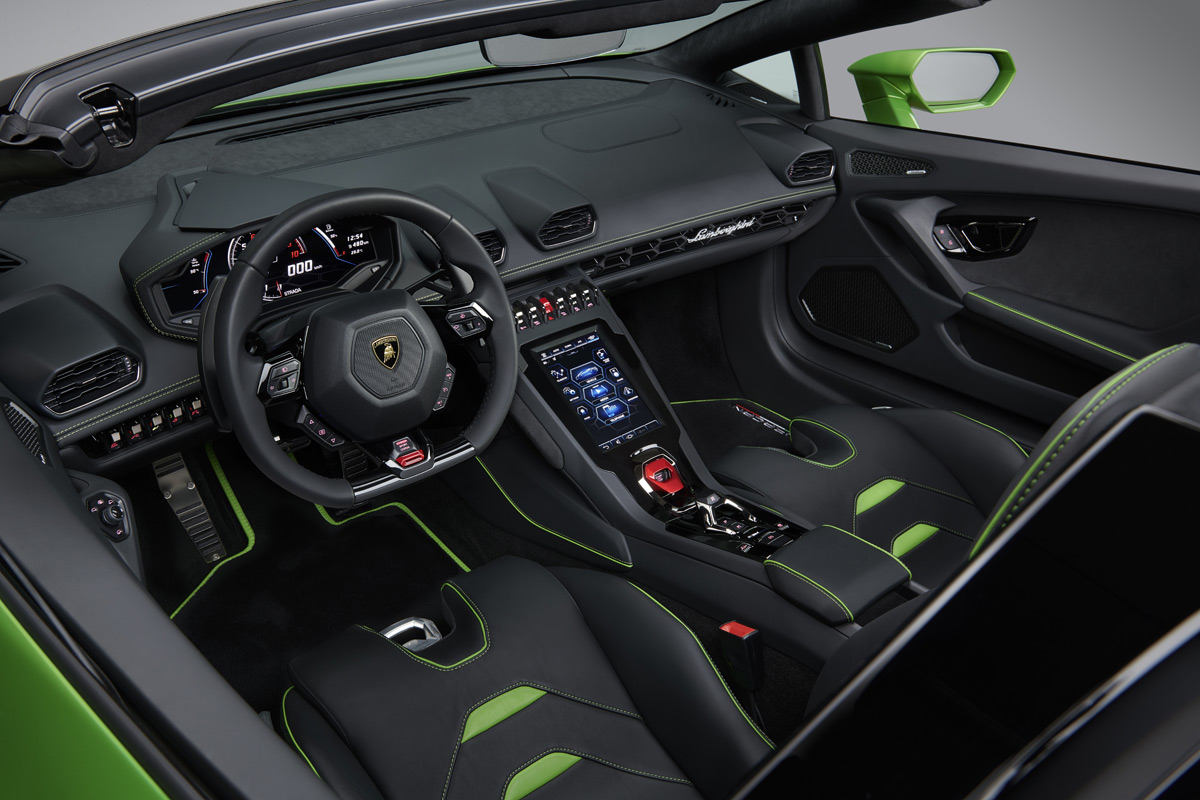 As you can see in these pics, the Huracan Evo Spyder is offered in an iconic new Verde Selvans four-layer green color, which is part of an enhanced range of colors for both coupe and Spyder models that line up with style packages such as Carbon Forged Composite and Lamborghini's patented Carbon Skin. And of course, if that's not good enough for you, you can always opt for their comprehensive customization program, Ad Personam, which allows virtually limitless personalization of your Evo Spyder.
Pricing for the new Lamborghini Huracan Evo Spyder starts at $287,400 in the United States, with the first customers set to take delivery this spring.