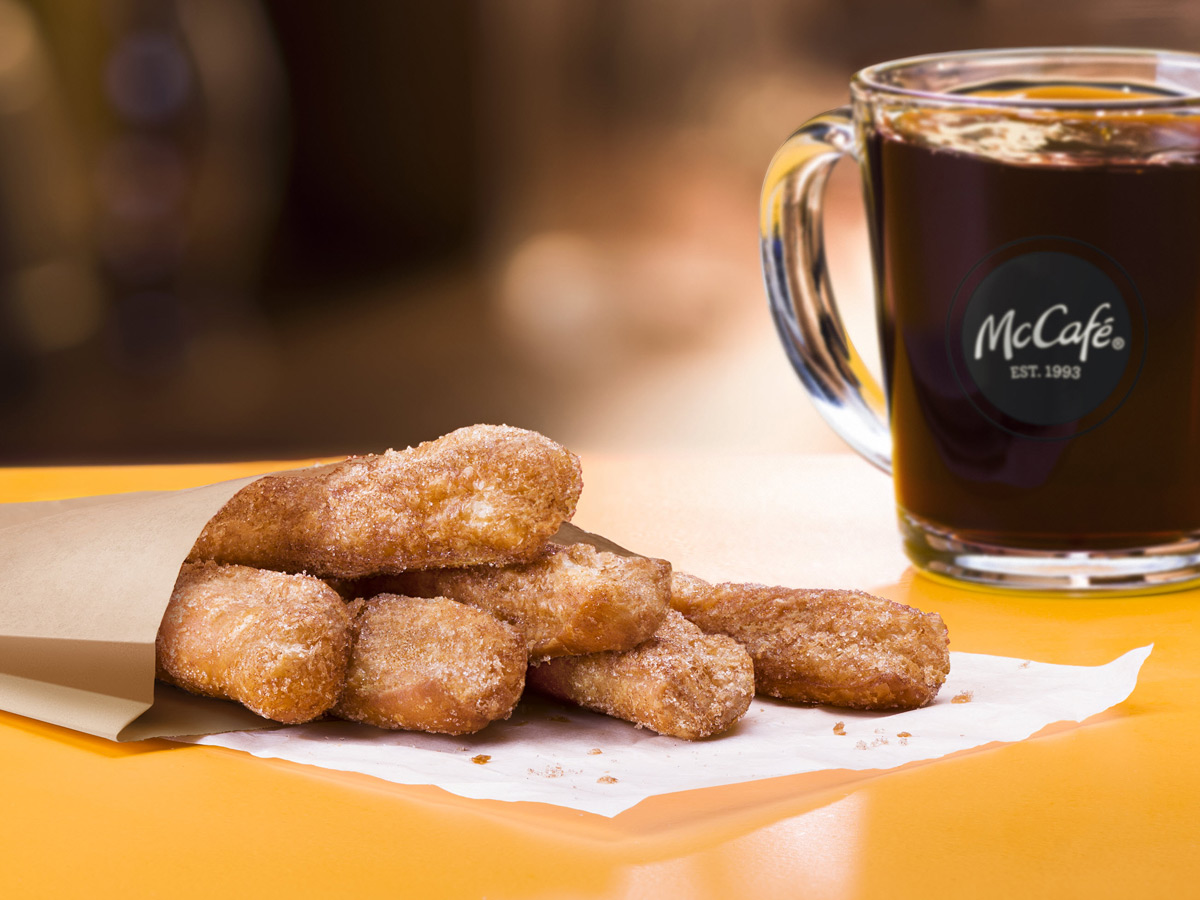 I absolutely love McDonald's breakfast offerings, indulging in a Sausage Egg and Cheese Bagel or Sausage Biscuit at least once a week. But I often wished that they'd offer something sweet, like those awesome danishes that they had back in the 80's..
So imagine my surprise when I walked into McDonald's the other morning and saw a sign for their new McCafé Donut Sticks. These little pieces of heaven are made fresh throughout the morning, and come out hot, crispy and golden brown, sprinkled with cinnamon sugar for a crunchy outside and soft, doughy inside.
Can you say YUUUUUM?!
You can enjoy this tasty treat by the half-dozen or dozen "for a limited time", but hopefully they will be such a hit that they become a mainstay on the menu. They go great with a cup of McCafe coffee. I might have even dipped a donut stick into my coffee, and it was awesome.
"We are proud of our breakfast offerings and are excited to share new Donut Sticks with our customers," said Linda VanGosen, vice president of Menu Innovations at McDonald's. "Donut Sticks are the perfect complement to our existing breakfast lineup, and pair deliciously with our fresh brewed premium roast McCafé coffee."
I couldn't agree more. Try them for yourself and let us know what you thought of them.