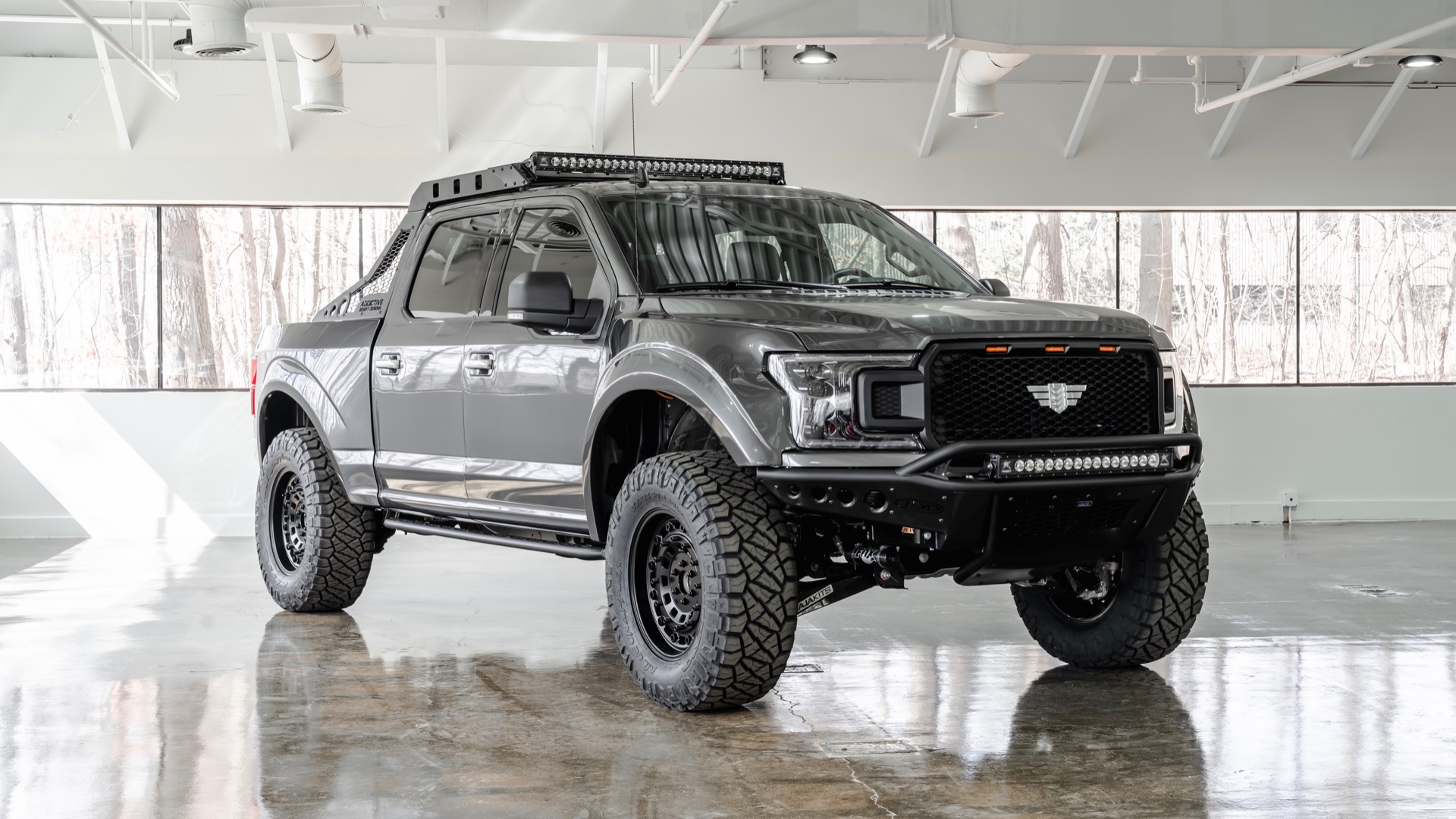 There's no question that Ford's F-150 Raptor is the ultimate high-performance off-road pickup, and there's absolutely nothing else like it on the road. But even with it's $70K+ price tag, you see them EVERYWHERE, usually driven by bro's with money who have no intentions of ever taking them off-roading.
Don't want to get clumped in with those posers? Then you've got to check out the Mil-Spec Automotive F-150, a "tactically inspired alternative to Ford's Raptor" built by an outfit out of Birmingham, Michigan that is best-known for their custom Hummer H1s. For their second act, they've given the Ford F-150 a serious dose of testosterone.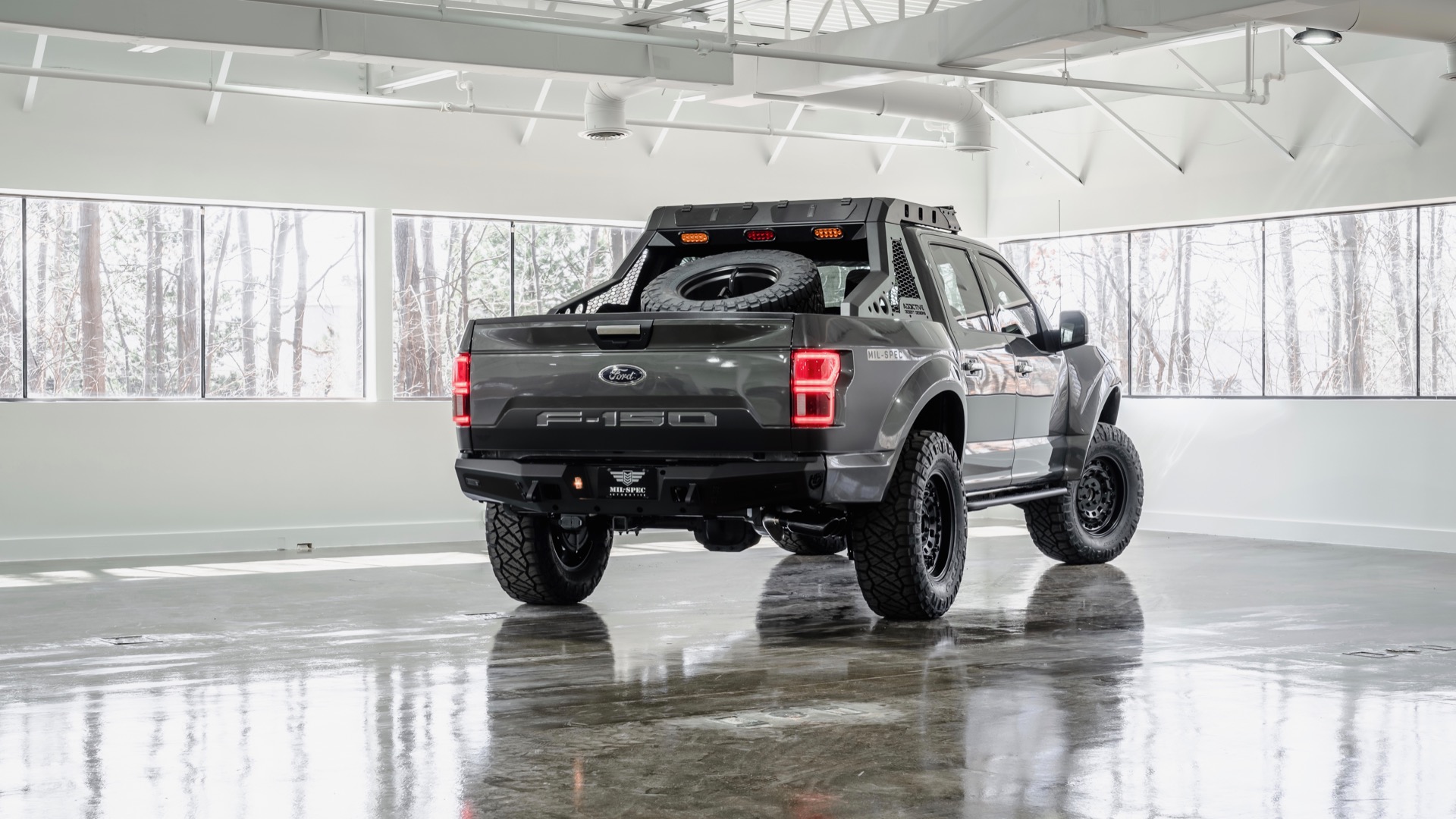 Under the hood is a naturally aspirated, 500-horsepower 5.0L V-8 engine that sounds insane, not like the corny-sounding EcoBoost V6 in the Raptor. The truck gets the wide-body treatment, has Baja front/rear bumpers, and a MSA Design Works front fascia. The $8,600 Baja Exterior Appearance Package includes a low-profile roof rack, chase rack with spare-tire carrier, and 2 KC Light Pod systems.
Of course, if you plan on taking this bad boy off-road, you'll want to add the $6,000 Baja Performance Suspension Package. This optional setup utilizes Fox Racing components and allows up to 11 inches of wheel travel and 13.5 inches of increased track width over a stock F-150. The Mil-Spec F-150 sports 20-inch Black Rhino Arsenal wheels with 37-inch Nitto Ridge Grappler tires.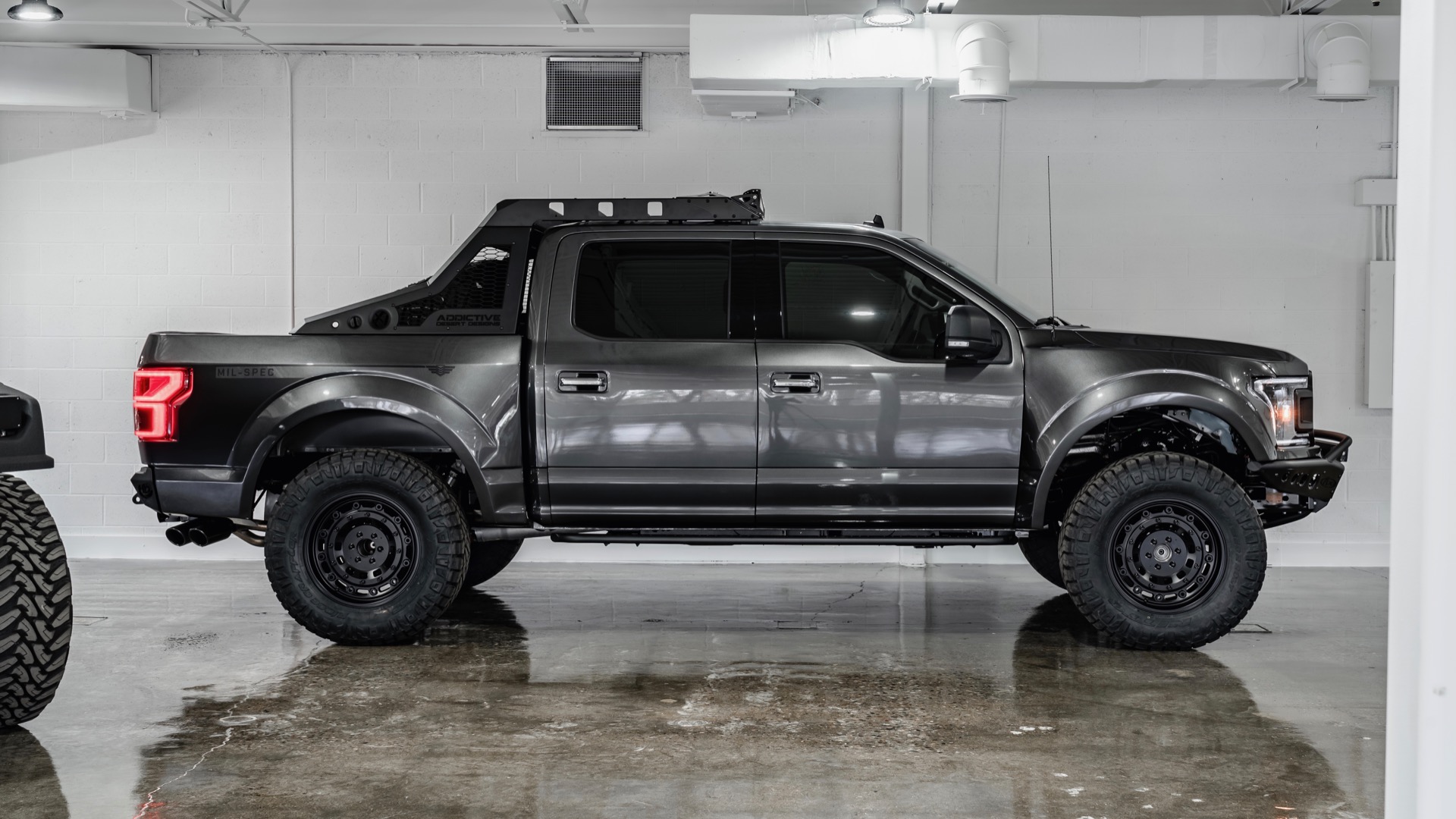 As you can see, this truck looks aggressive as hell, and it's sure to turn heads wherever you go. The truck is available in four colors (Agate Black, Magnetic Grey, Lead Foot Grey, and Oxford White), and it has a starting price of $85,000, while a fully loaded model will set you back $99,800.
That's some serious money, but Mil-Spec says that trucks like this often fetch $150,000. In which case this is a relative bargain.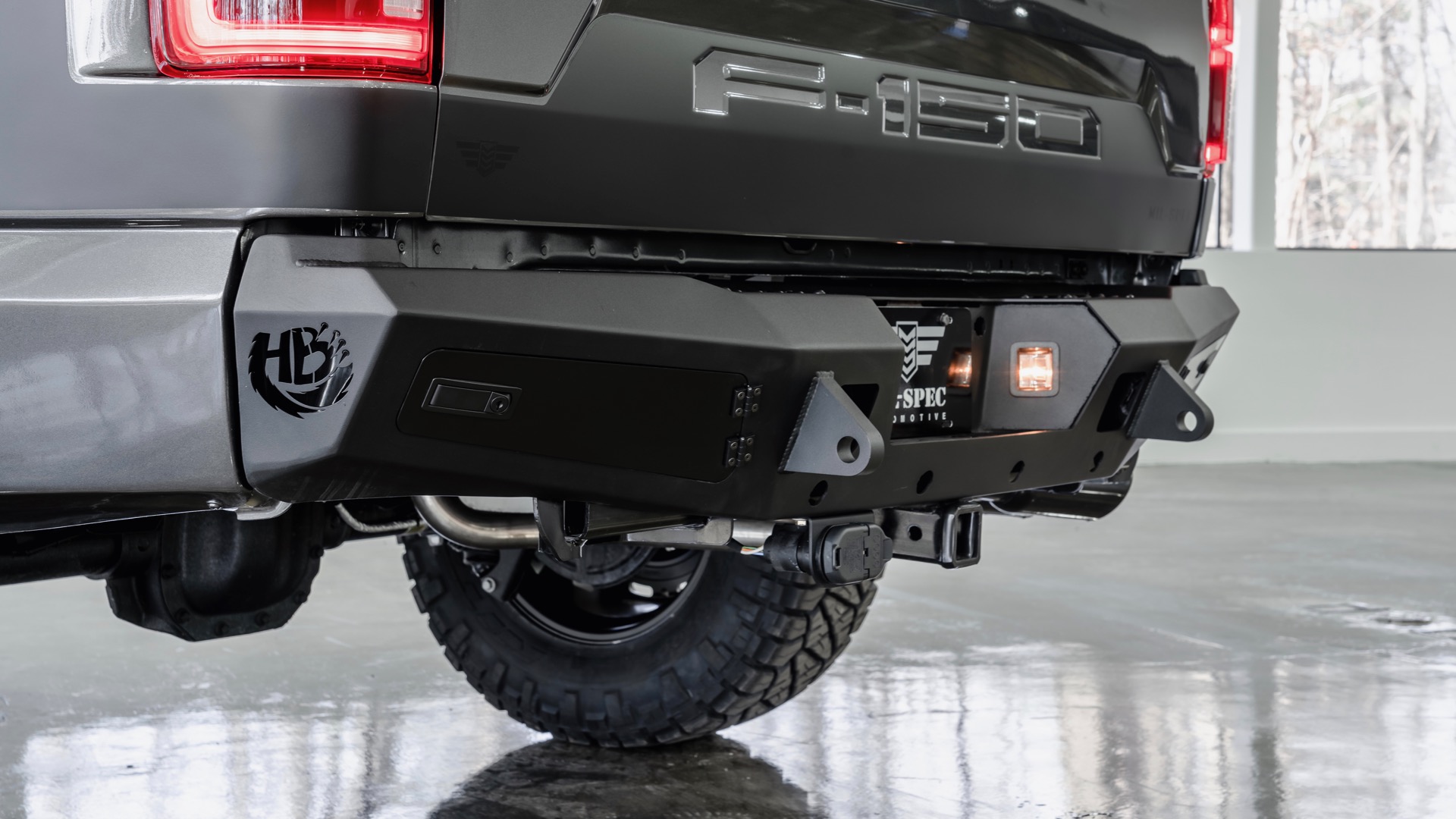 What do you guys think of the Mil-Spec Automotive F-150?