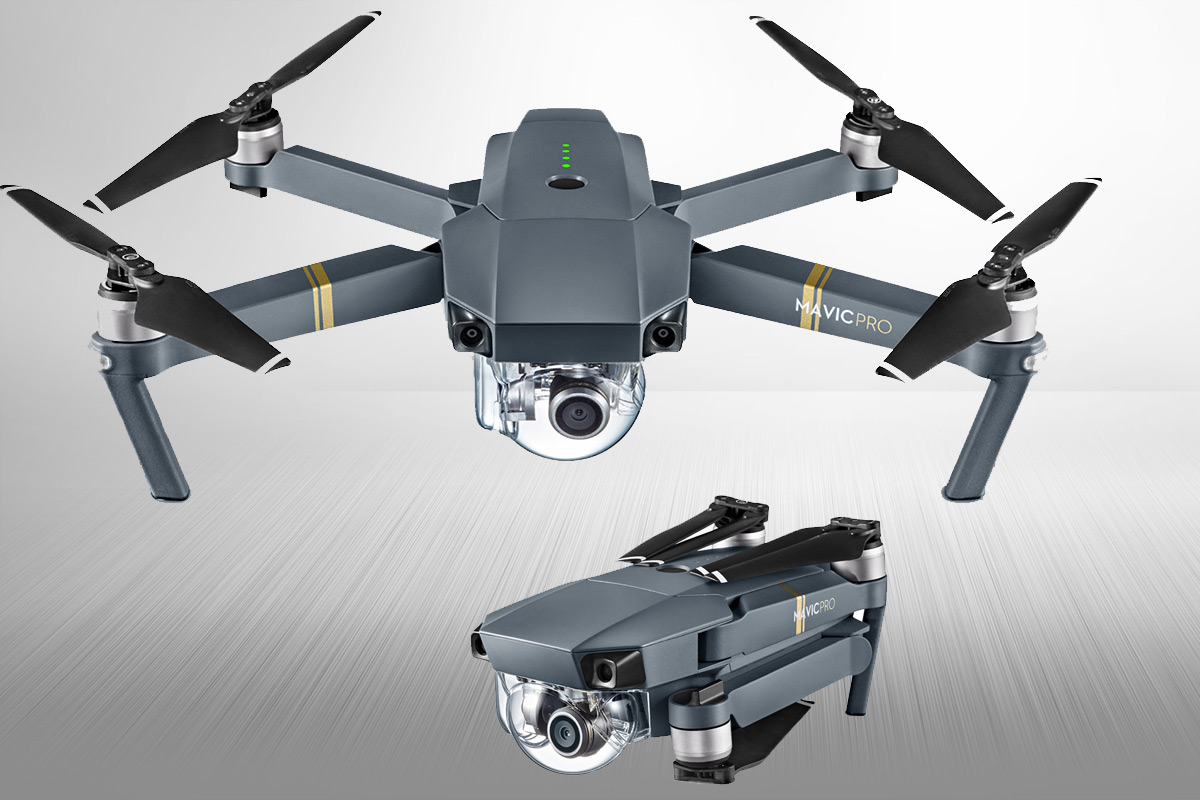 When the GoPro Karma drone was unveiled last week, people were boasting about its cutting-edge features and portability.. Until DJI hit back with their new Mavic Pro drone, which appears to best the Karma in pretty much every way. DOH!
That's right, the DJI Mavic Pro is lighter, folds up smaller, flies faster and farther, not to mention longer on a single charge. It features a wider range of image capture; and packs more intelligent flight modes including follow-me, obstacle-avoidance, and gesture-control. And of course there's the fact that DJI has 10 years of experience with drones, while GoPro is a newcomer to the scene.
The Mavic Pro is built for uncompromising performance, and despite it's compact size (folding down as small as a water bottle) it comes equipped with a stabilized 4K camera and a visual navigation system, with a 4.3 mile range and 27 minutes worth of flight time.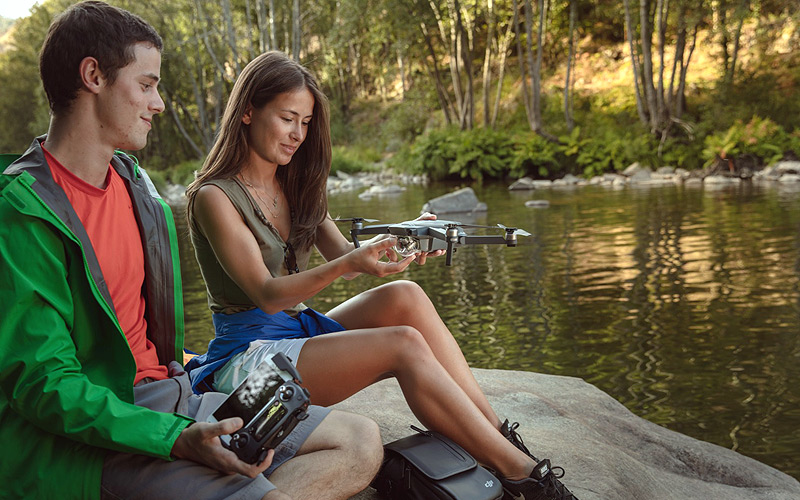 To experience the pure joy of flying, Mavic Pro can be switched to Sport Mode, which allows speeds of up to 40 MPH, increasing the drone's agility and responsiveness. Mavic Pro flies smoothly and will remain stable in winds of up to 24 MPH.
Mavic Pro also pairs with DJI's new immersive DJI Goggles, displaying an 85-degree view from the drone in full 1080p for a true bird's-eye view of the world below. With the built-in OcuSync, the goggles receive video directly from Mavic Pro in the air and not through the controller, reducing lag to a minimum – and allowing you to share the in-flight view with a friend.
The DJI Mavic Pro goes on sale October 15th, with a retail price of $999 with the remote controller included, and $749 without the remote controller (it can be controlled from a smartphone).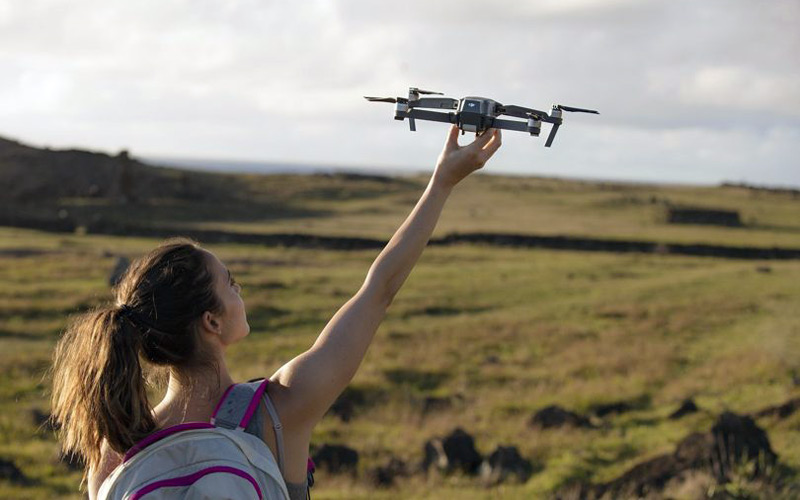 You can read more detailed tech specs for the DJI Mavic Pro here, and order it now on Amazon.com.