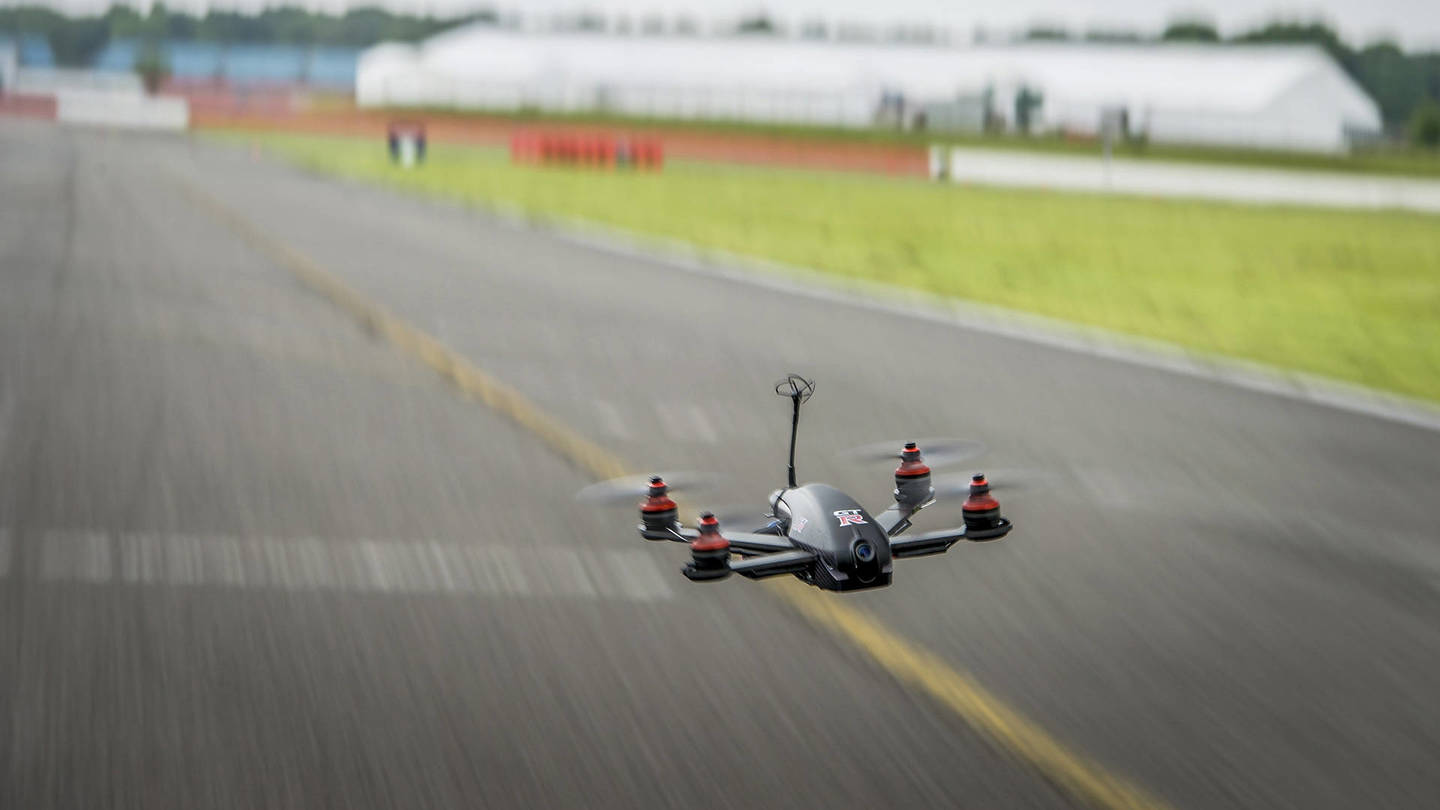 Nissan needed a drone capable of keeping up with the new 2017 Nissan GT-R while filming on the track. So they teamed up with Tornado XBlades Racing to build a cutting-edge drone that features the very latest in performance-enhancing technology – just like its automotive equivalent.
Feast your eyes on the GT-R Drone. Weighing barely more than a pound, the drone is powered by 2000kV XNova motors fed by a 1400mah Lithium Polymer 6s battery. This lightweight quadcopter rockets from 0-62 mph in 1.3 seconds, which is WAY faster than the road-going GT-R.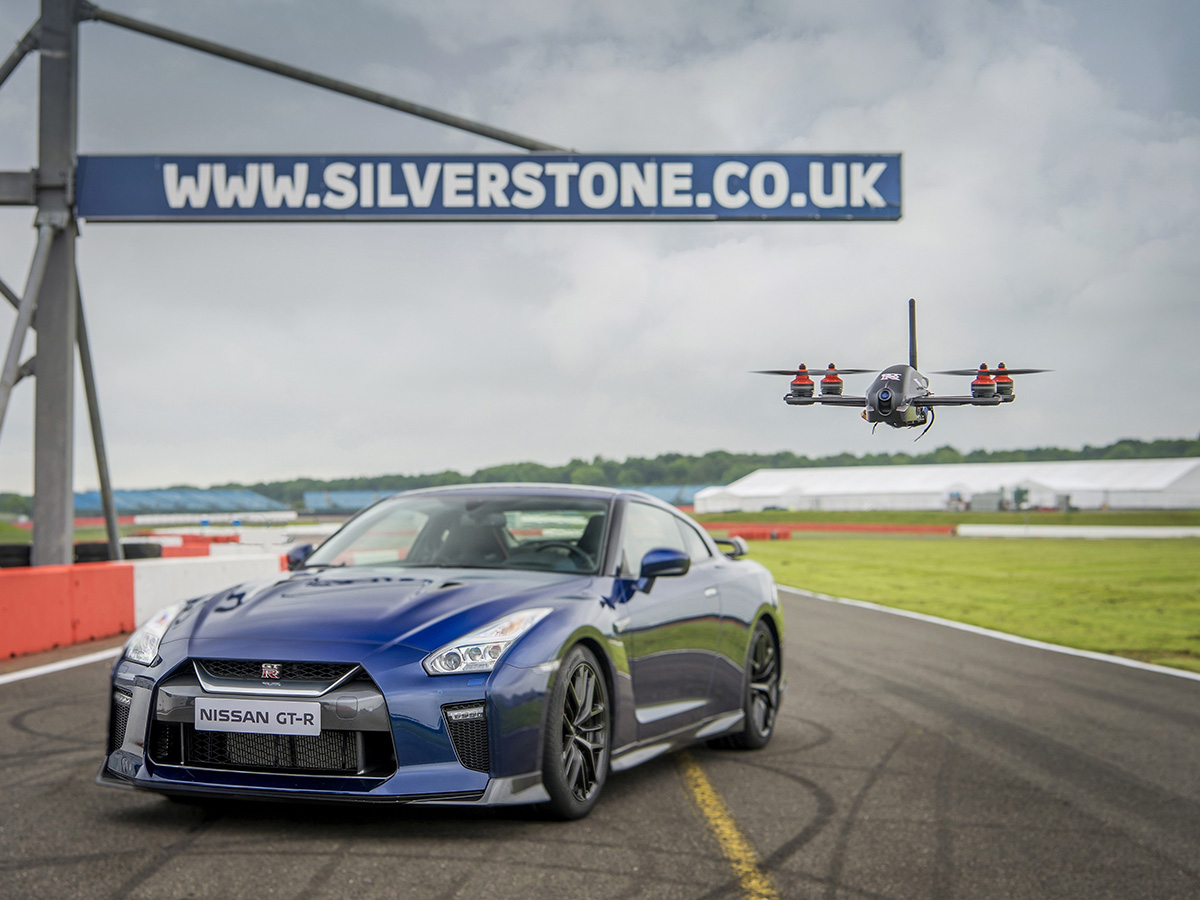 Naturally, a race was needed to see how the GT-R Drone would fare against an actual GT-R. Nissan set up a purpose-built 1.2 mile course at Silverstone, with Nissan NISMO driver Ricardo Sanchez behind the wheel of the GT-R and British National Drone Racing champ James Bowles piloting the GT-R Drone.
So who won? You'll have to watch the video below and see for yourself: