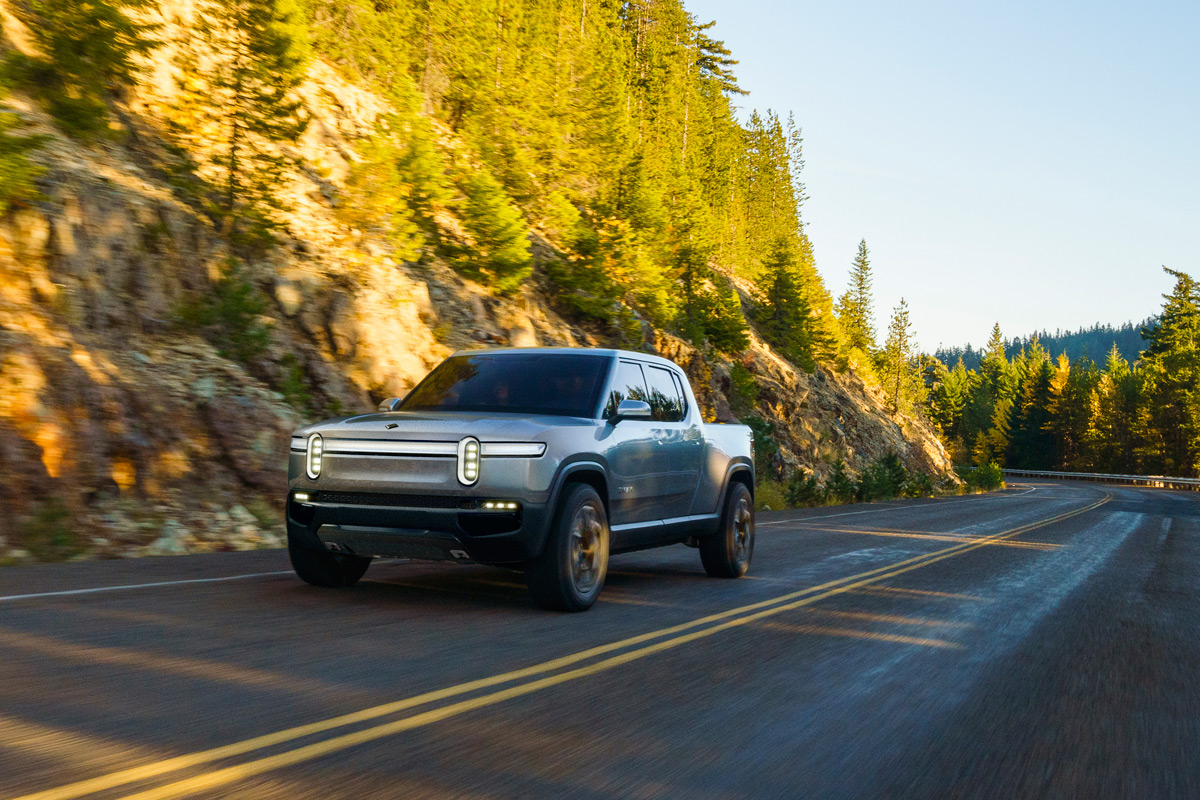 Electric car startup Rivian has been keeping a low profile for the past few years, but we finally learned what they have been working on, as they unveiled not one, but two electric adventure vehicles this week at the Los Angeles Auto Show.
First up was the Rivian R1T, an all-electric, 5-passenger pickup truck that features a range of up to 400+ miles, a wading depth of 1 meter, and the performance and precise control of quad-motor AWD and has been developed to help customers get out and explore the world.
And for those people who would prefer an SUV, the Rivian R1S is an all-electric. 7-passenger SUV that features similar specs to the R1T, only in a traditional SUV form.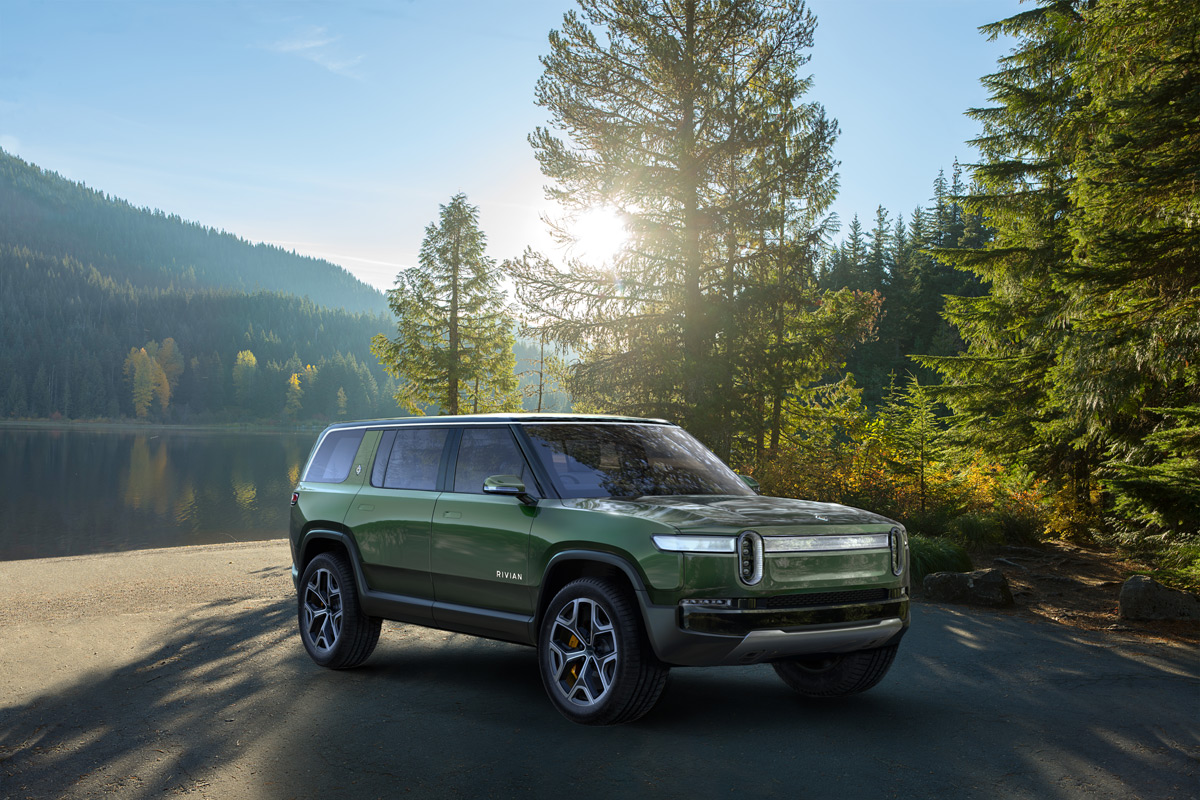 "We're launching Rivian with two vehicles that reimagine the pickup and SUV segments," said Rivian Founder and CEO RJ Scaringe. "Starting with a clean sheet, we have spent years developing the technology to deliver the ideal vehicle for active customers. This means having great driving dynamics on any surface on- or off-road, providing cargo solutions to easily store any type of gear, whether it's a surf board or a fishing rod and, very importantly, being capable of driving long distances on a single charge. From the inside out, Rivian has developed its vehicles with adventurers at the core of every design and engineering decision."
The foundation of the R1T and R1S is Rivian's skateboard platform, which efficiently packages the battery pack, drive units, suspension, braking and thermal system all below the height of the wheel, leaving the space above for occupants and their gear.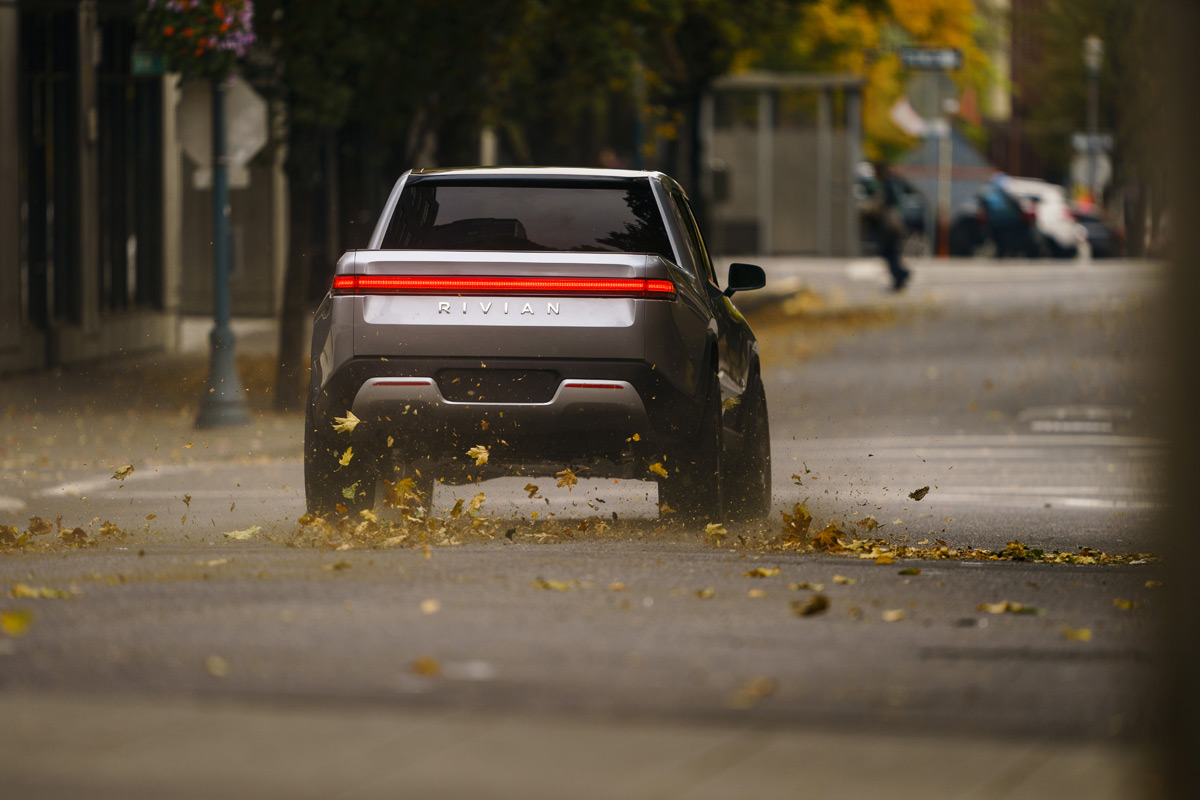 Beyond the packaging benefits, this architecture delivers a low center of gravity that supports the vehicle's agility and stability. Adding to these inertial advantages is a sophisticated suspension architecture with unequal length double wishbone suspension in the front and a multi-link suspension in the rear. The suspension features dynamic roll control and adaptive dampers along with ride-height adjustable air-suspension – allowing the suspension to be adjusted for highway comfort, on-road performance or off-road capability.
Rivian's vehicles feature a quad-motor system that delivers 147kW with precise torque control to each wheel, enabling active torque vectoring and maximum performance in every situation, from high-speed cornering to low-speed rock crawling.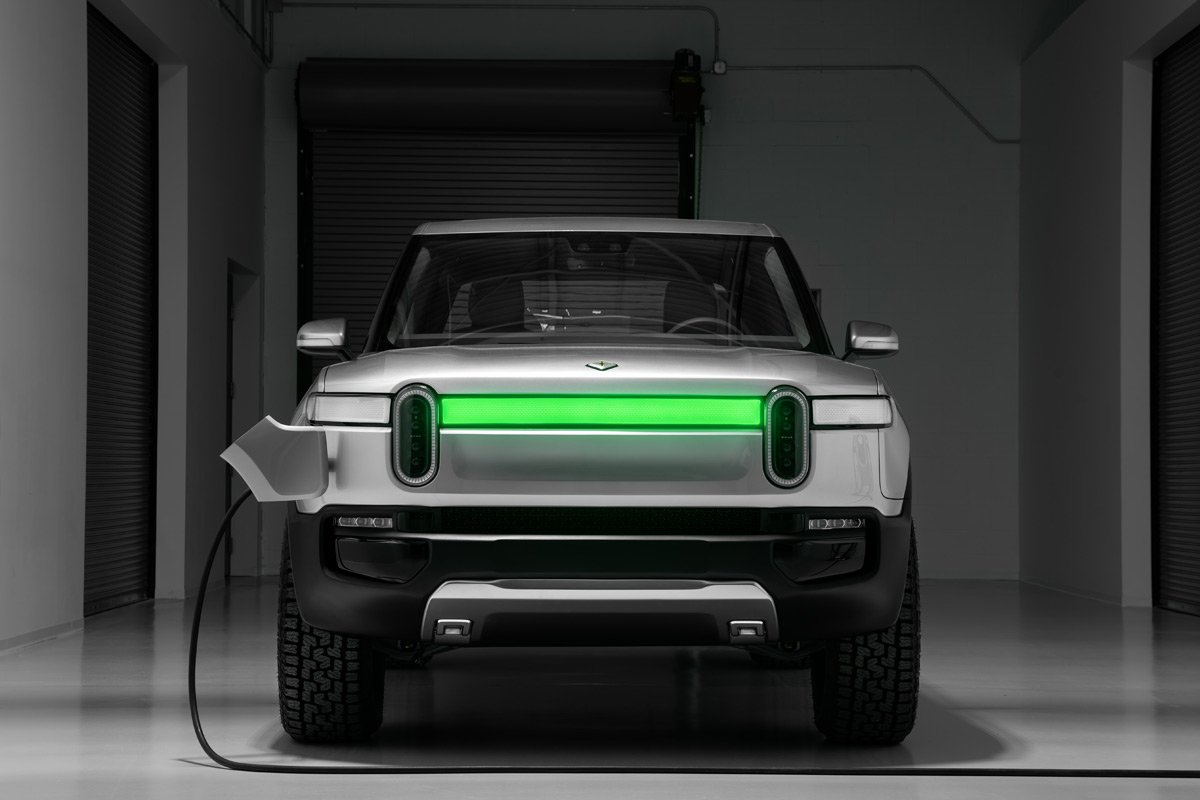 With 3,500 Nm of grounded torque per wheel (14,000 Nm of torque for the full vehicle), both the R1T and R1S can reach 60 mph in just 3 seconds and 100 mph in less than 7 seconds. This powertrain and chassis also enable the R1T's tow rating of 11,000 pounds. ?
I really want to believe what Rivian is selling here, because what's not to love about an electric pickup or SUV with supercar-like acceleration and Tesla-fighting range figures? Rivian says its the real deal, and they're currently accepting pre-orders for a refundable deposit of $1,000.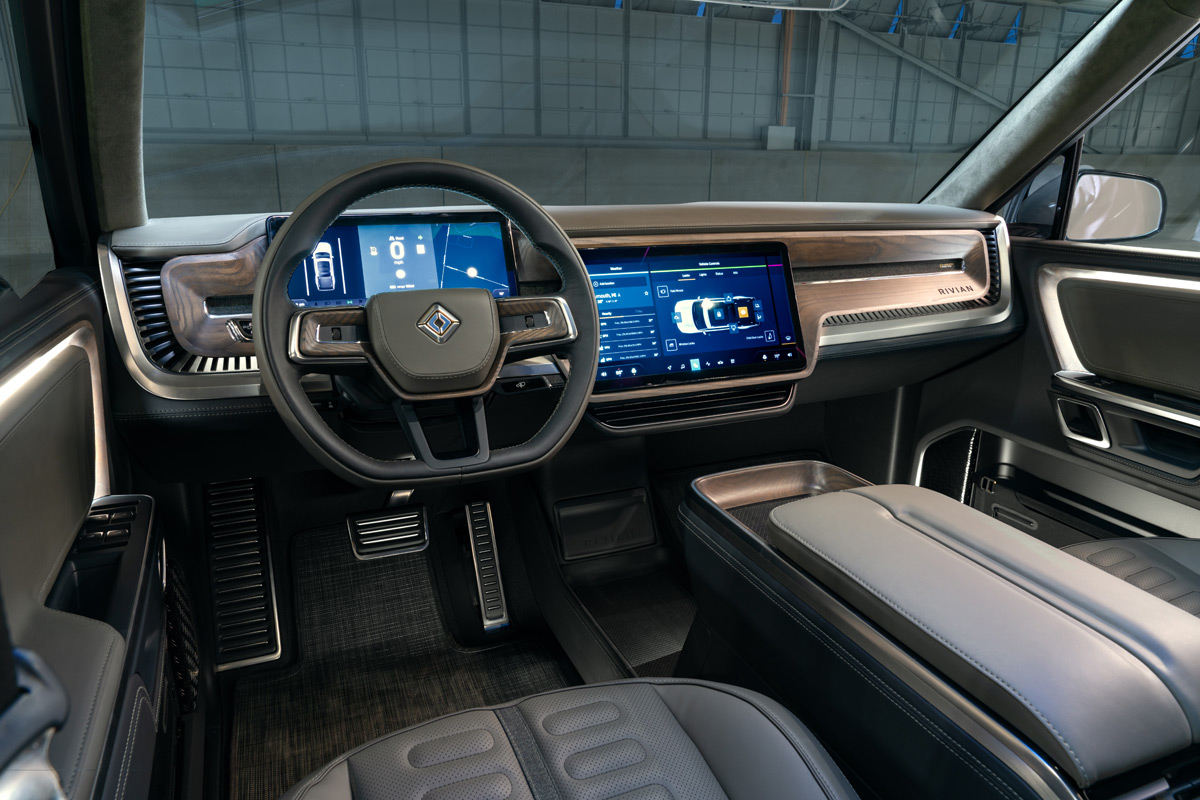 The R1T will start at $69,000, while the R1S will start at $72,500, with deliveries to begin in late 2020. For more information, visit www.rivian.com.
What do you think of the Rivian R1T and R1S?