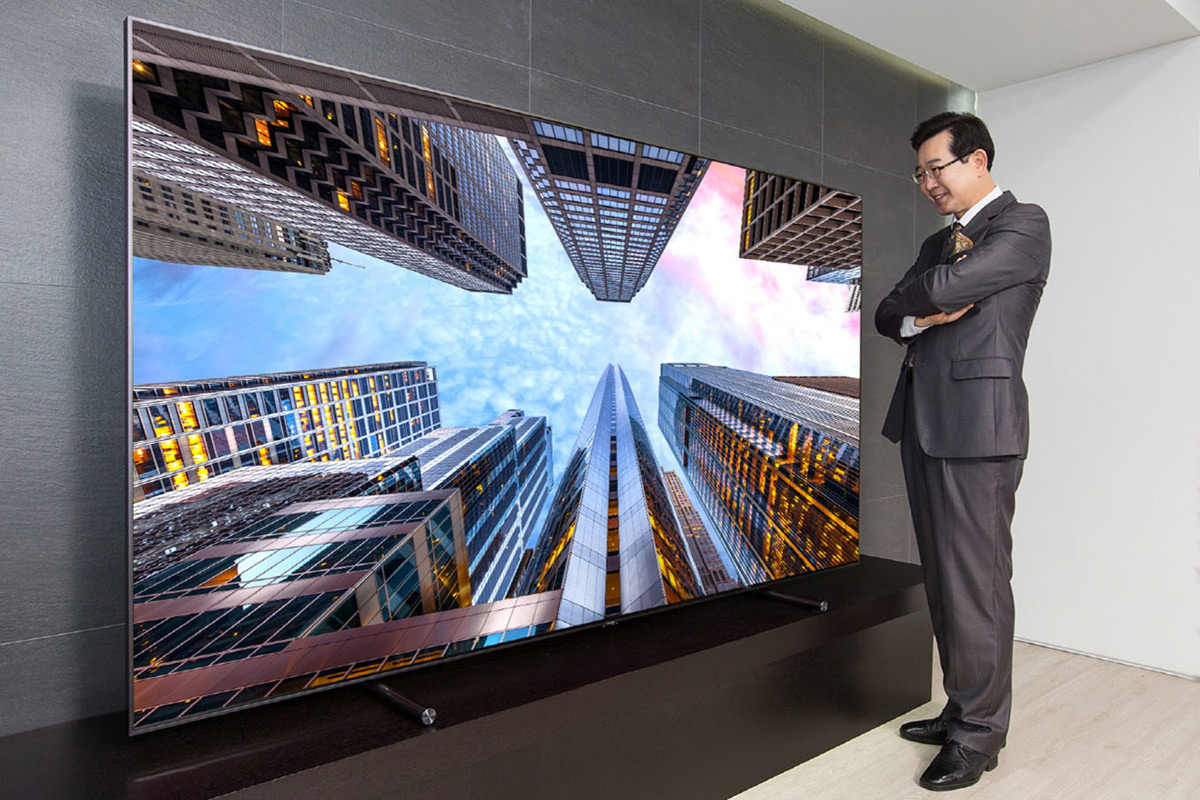 Back in January, we caught a glimpse of Samsung's massive 88-inch Q9 QLED TV on the show floor at CES in Las Vegas, where it was suspended from the ceiling by cables. Samsung employees wouldn't talk about pricing and availability at the time, but we finally got some answers today!
The 88-inch Samsung Q9, the flagship model in their top-end QLED lineup, is now available for purchase in the US.. But it will set you back a not-so-insignificant $20,000, which is more than I paid for my car.
So what exactly do you get for that money? The 88-inch TV features Ultra HD (4K) resolution, 10-bit HDR (no Dolby Vision), 240 Hz refresh, WiFi Direct, Bluetooth, four HDMI inputs and Samsung's Smart Hub and Smart Remote. The Q9 is extremely thin, has nearly no bezel, and features a "no-gap" wall mount thanks to its 1.88mm transparent optical cable.
"At Samsung, we are aiming to expand our footprint in the ultra-premium TV market with our ultra-large QLED TV models that embody the perfect combination of technology and art," said Jongsuk Chu, Senior Vice President of the Visual Display Business at Samsung Electronics. "With their superior picture quality and innovative features, we are confident that our QLED TV lineup will continue to drive sales and solidify Samsung's leadership in the global TV market."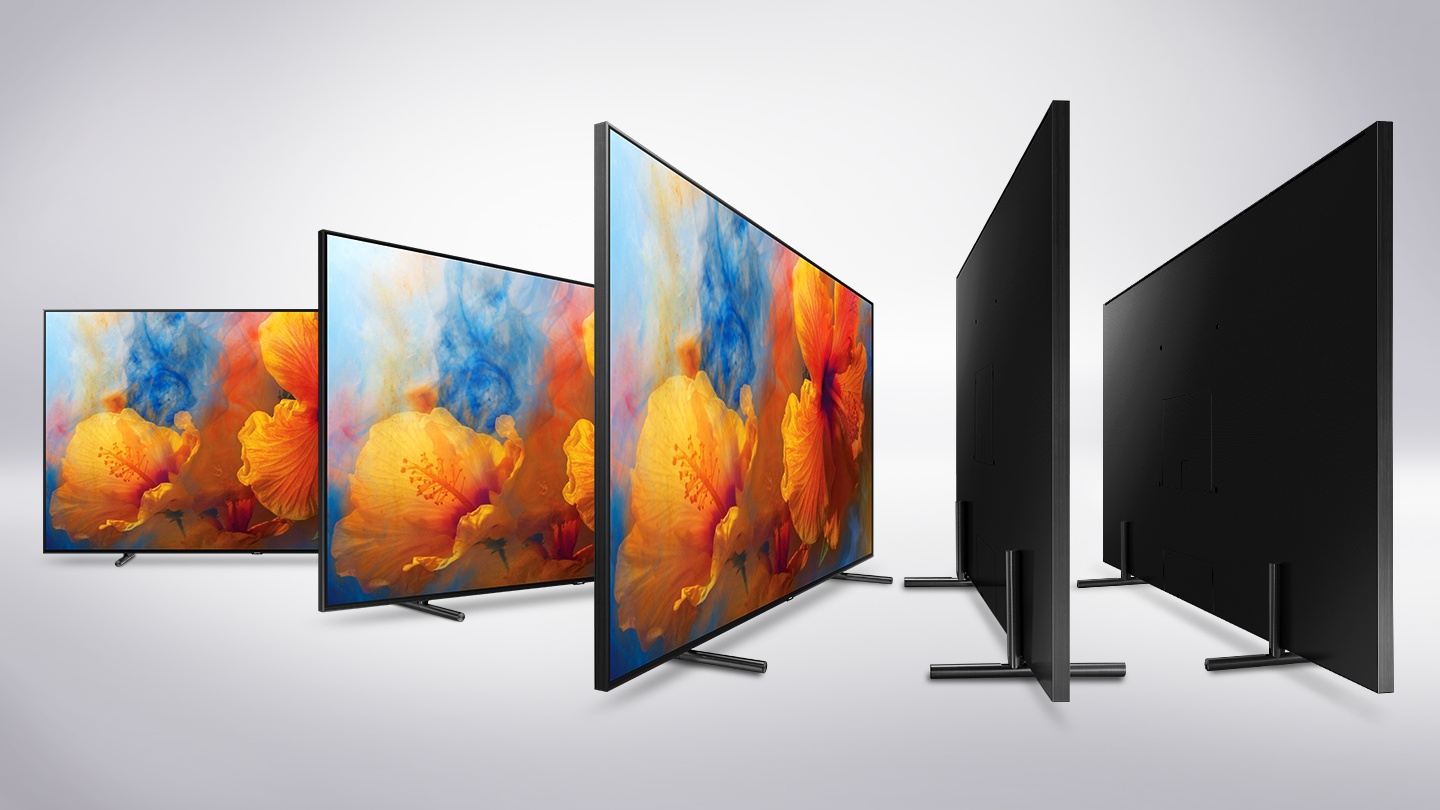 Samsung's new QLED TV series boasts a new quantum dot technology, which uses a layer metal "quantum dots" placed in front of an LED backlight panel. Each can emit an individual hue from a palette of one billion colors. Samsung says this improves light output (up to 2,000 nits in highlights, double that of OLED) and color performance, and they're touting it as the next step in TV evolution.
If the 88-inch model is too rich for your blood, Samsung's QLED TV lineup also includes more affordable 55-inch, 65-inch and 75-inch models, the latter coming in at a "reasonable" $9,000.
At the end of the day, you're always going to pay top dollar if you want the biggest, best model available. At $20,000, the Samsung Q9 is still considerably cheaper than the 120-inch VIZIO Reference Series television, which costs an incredible $130,000.