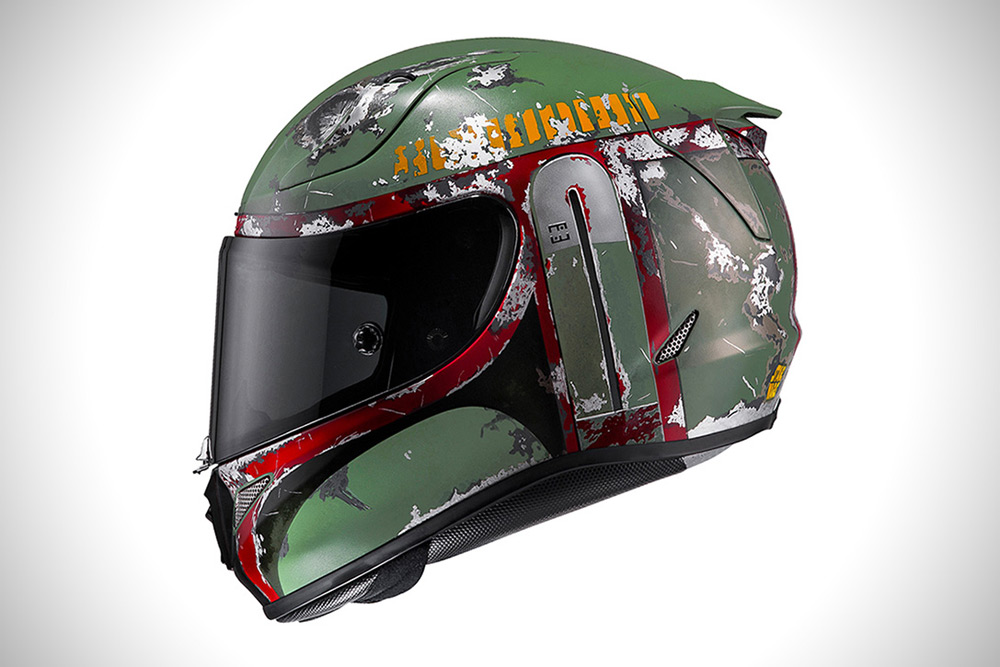 Despite his limited role in the original Star Wars trilogy, Boba Fett is arguably one of the most popular characters in the franchise, with a cult-like following.
Now, motorcycle riders can pretend that they're the most feared bounty hunter in the galaxy while protecting their head with this RPHA 11 Pro Boba Fett helmet from HJC Helmets.
Get ready to look like a badass as you cruise around town with this sweet helmet strapped to your noggin. You'll also be comfortable, as this top of the line helmet features everything from a max air-flow top vent to enlarged eye-ports.
It's also remarkably strong and really lightweight, thanks to a shell made from a combination of carbon fiber, aramid, fiberglass, and organic non-woven fabric.
Of course, quality (and cool) don't come cheap, with the helmet setting you back around $600. So who's ready to show off their fandom with this awesome Boba Fett motorcycle helmet?