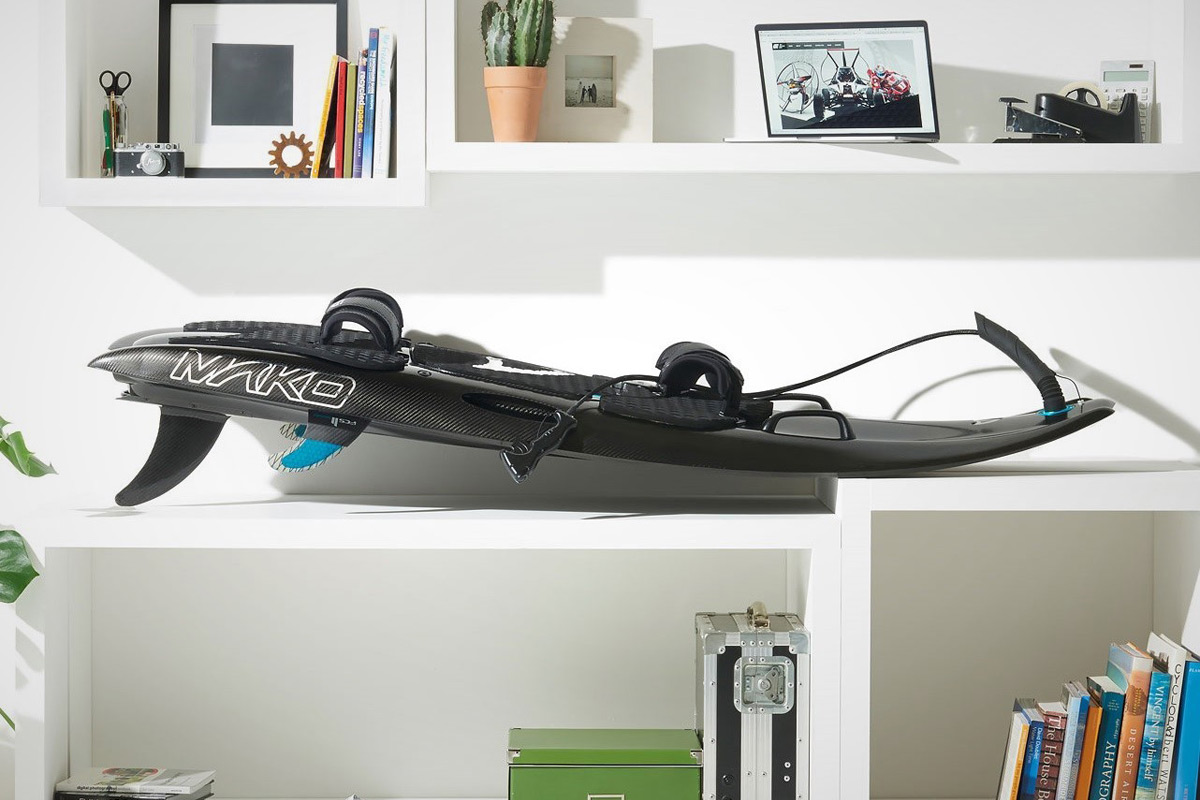 Surfboards are great for some fun in the sun and riding the waves, but that's just not extreme enough for some of us. If you're an adrenaline junkie, you want something faster and crazier. Something like the Mako Slingshot. This this is essentially a surfboard with some serious jet power, and it looks like a ton of fun.
Naturally, the Slingshot doesn't use electricity because water and electricity don't mix unless you are an electric eel. Instead, it uses jet power, with a fuel-efficient Rotron XT100 100cc 2-stroke engine that produces 15 horsepower. That's good enough to reach a top speed of 34 miles per hour, and keep this speed up for 40 minutes. Not bad. Not bad at all.
The Slingshot's tank holds 2.8 liters (0.74 gallons) of fuel, and the engine is fastened to easily accessed mounting points. Apparently, you're supposed to ride this thing like it is an electric skateboard, controlling the throttle using a remote and pushing a button to start the engine. There's no revving it up. So it's easy to use.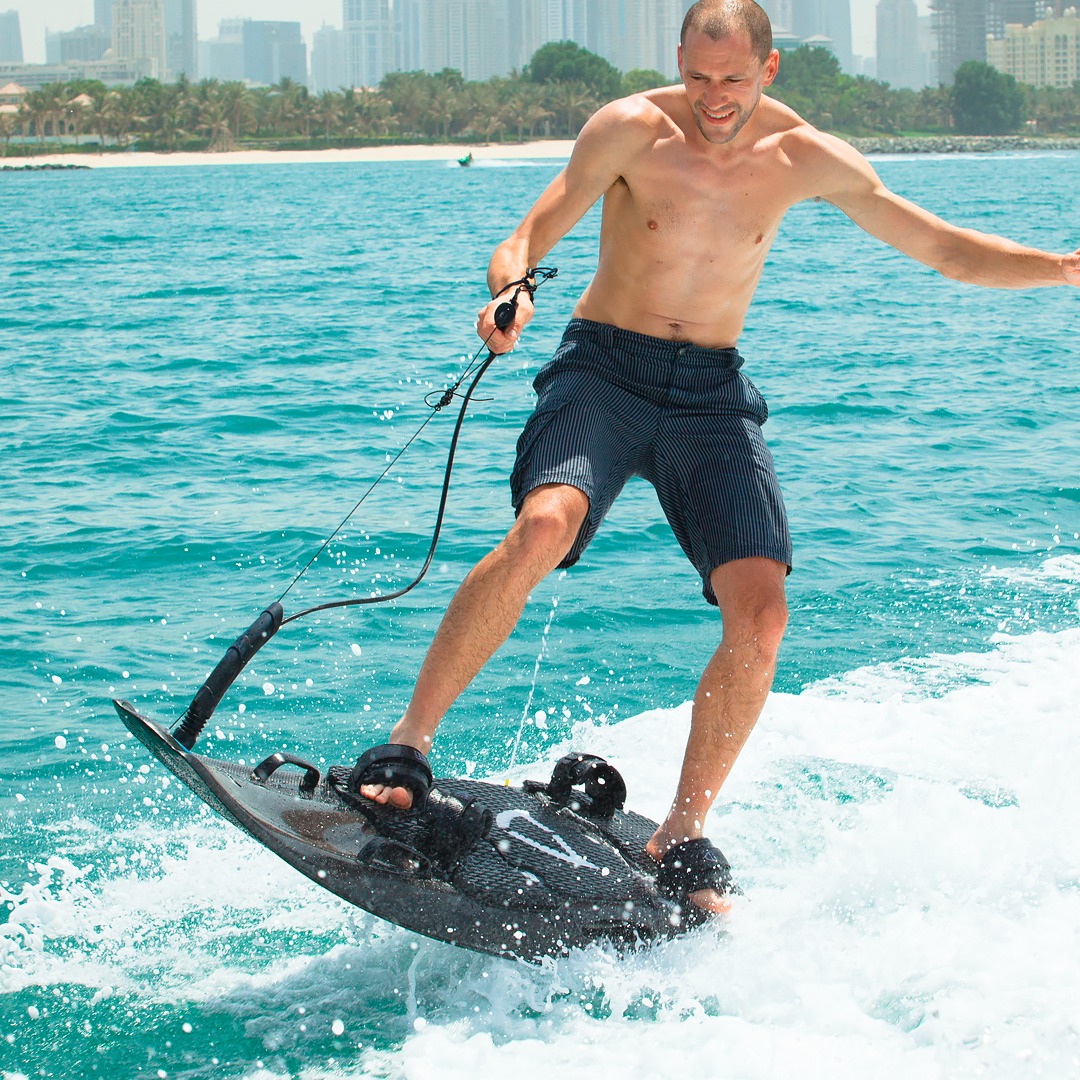 Thanks to carbon fiber construction, the Slingshot weighs just 42 pounds and it has a weight limit of 220 pounds. It measures 74 inches long and 23.5 inches wide, so you can easily toss it in the back of your car and take it with you anywhere.
It looks like a lot of fun. You'll be running circles around all of those people on surfboards. Try not to rub it in their face too hard that your ride is cooler. Obviously, this kind of fun doesn't come cheap. The Slingshot starts at $9,800 and goes up from there depending on which extras you buy for it.