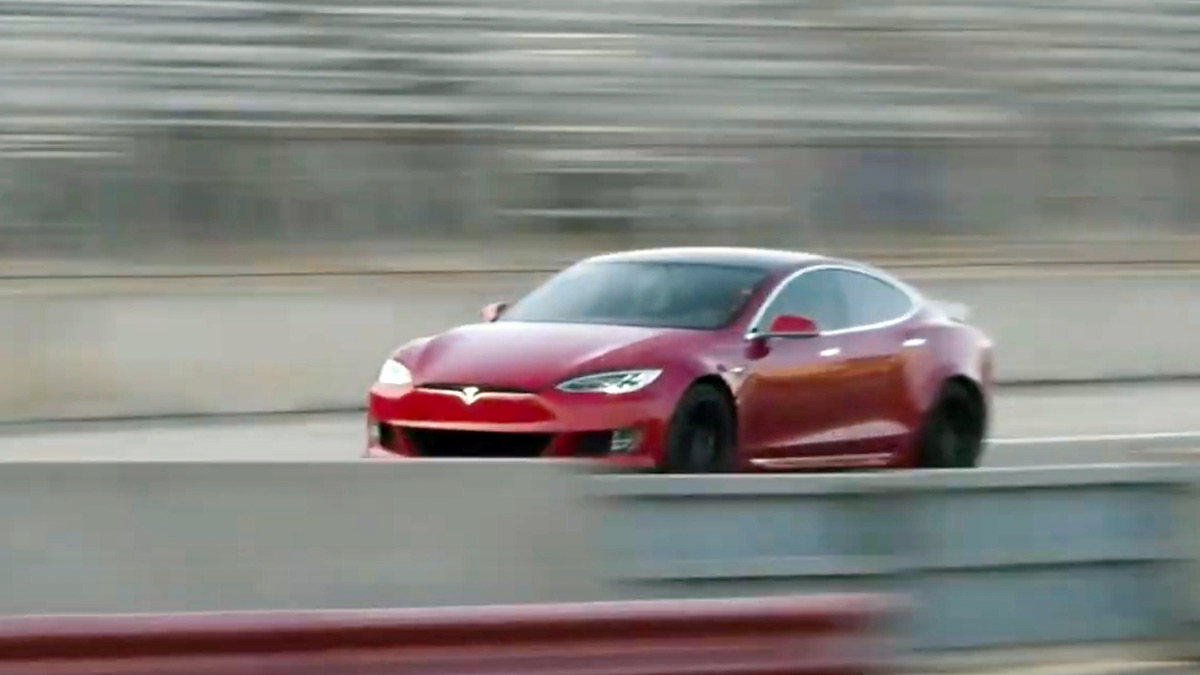 Papa Musk may have a lot of haters out there, but it's hard to deny the kind of stuff he's been able to deliver. During Tuesday's "Battery Day" presentation, Elon Musk showed off a video of the upcoming Tesla Model S Plaid lapping Laguna Seca, and sweet Jesus that thing is fast, putting down a 1:30.3 seconds lap.
If you have ever driven Laguna Seca, you know how fast of a lap time that is. For context, that's almost exactly the same lap time Randy Pobst posted in the 991-gen Porsche 911 GT3 RS! And Lucid, who thought they had it in the bag, clocked in with a 1:31.3 lap just a few days beforehand.
Elon has been promising the Model S Plaid model for awhile now, and it's finally available to order. So what exactly are you getting? The new tri-motor Plaid setup delivers 1,100 horsepower, boasting a 0-to-60 time of under two seconds, a sub-9 second 1/4 mile time, a top speed of over 200 mph, and more than 520 miles of range.
The price? A not-so-insignificant $139,990. But that's still $30K cheaper than the Lucid Air and $45K cheaper than the Porsche Taycan Turbo S, while delivering better numbers across the board. And it's got a dedicated charging network, so you can drive this bad boy across the country without worry.
Impressive stuff for sure, and the technology is still in its infancy!