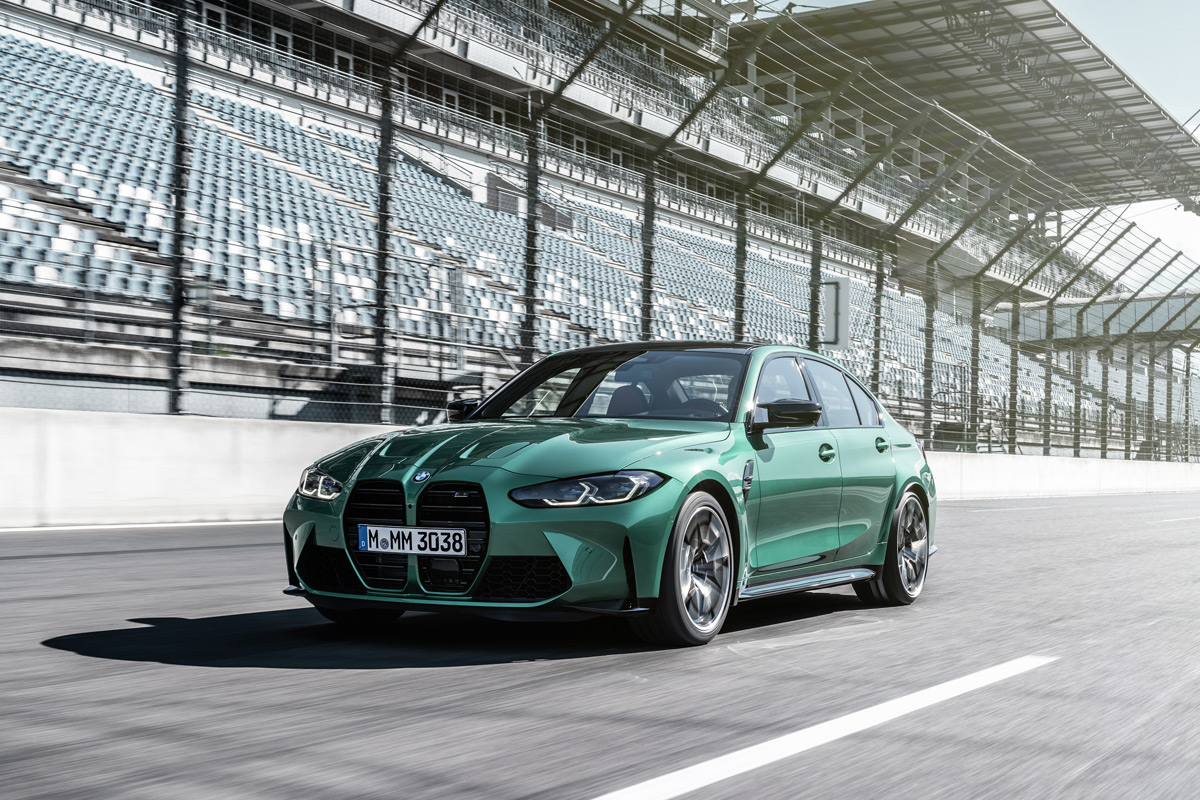 When BMW introduced the BMW 4 Series Coupe earlier this year, I told you guys that if they gave the M3/M4 the same grille treatment that I would be forced to look at other cars in the segment, as I just couldn't get past its looks. And sadly, as you can see here, they have indeed double-downed on this awful kidney grille design. 🙁
It's a shame, because on paper there's a lot to like about the latest M3 and M4, like the fact that they deliver 503 horsepower and 479 lb-ft of torque (in Competition trim). And that you can get them with a six-speed manual, should you want to row your own gears. Not to mention the fact that for the first time ever, you can get the M3 & M4 with AWD.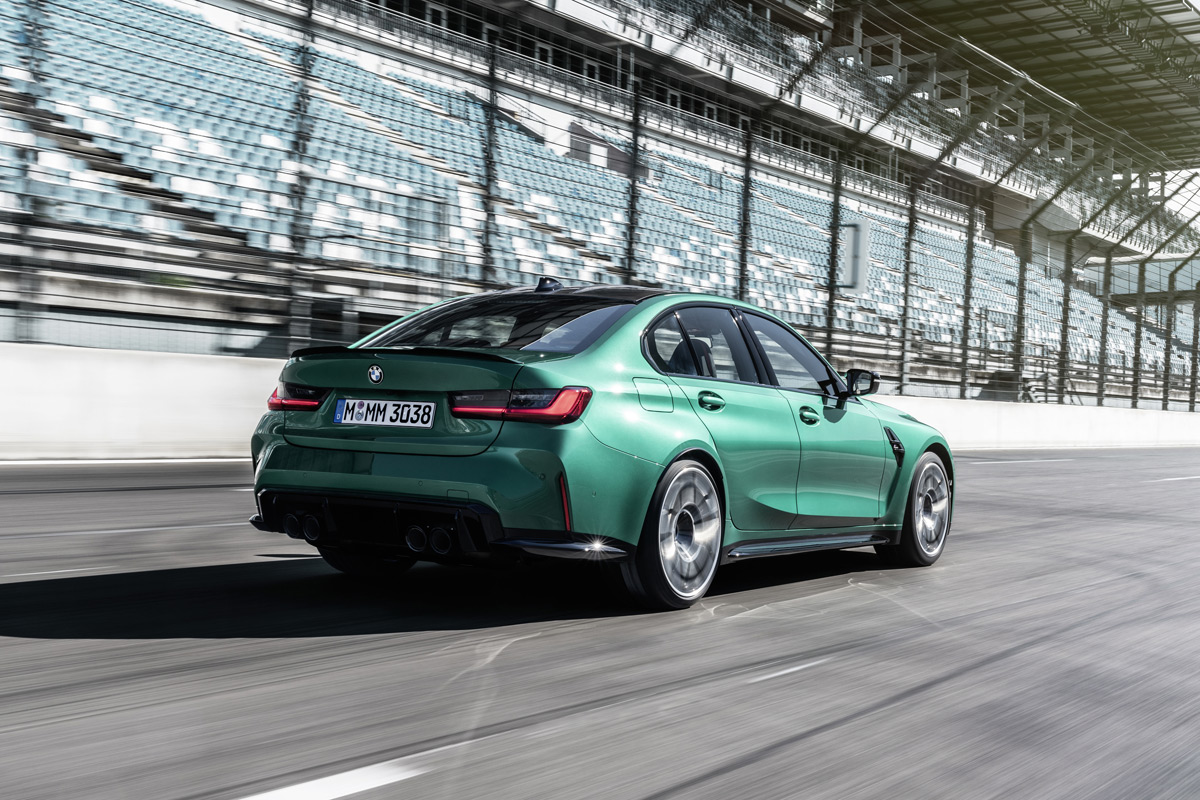 Now that last part about all-wheel drive may rub some purists the wrong way, but having driven both the M5 and M8 (which both have AWD), I can tell you that it doesn't detract from the driving experience one bit, it only makes the car better in inclement weather like rain or snow, making for the ultimate daily driving machine.
Of course, the cars receive a number of body and chassis enhancements as well to make these ultimate driving machines drive even better than ever, thanks to countless hours of intensive testing at BMW Group's Miramas testing facility in the South of France, at the winter testing center in Arjeplog, Sweden, and from Nurburgring's Nordschleife.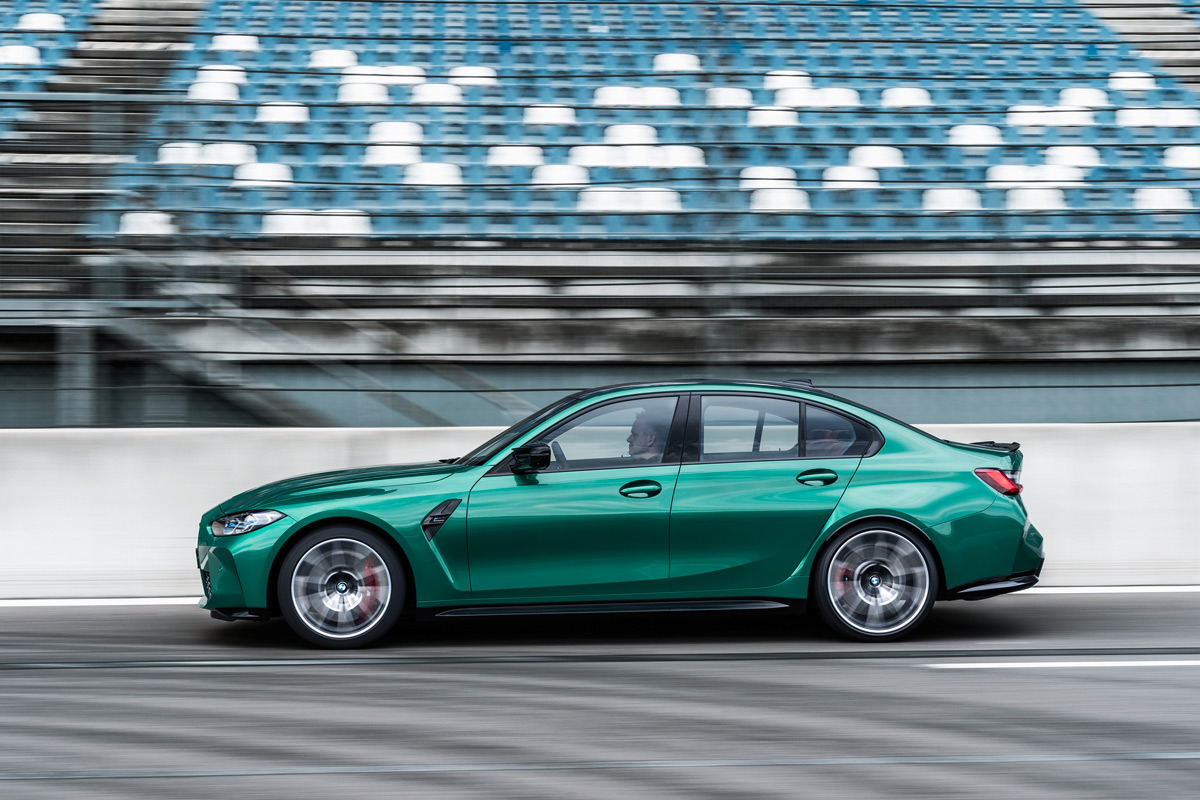 In addition, both the M3 and M4 receive a whole slew of other enhancements, upgrading their suspension, steering, brakes, cooling system (for track use), traction control (DSC), technology (like the new M Drive Professional feature), drivers assistance systems, and much more. For those of you who want to dive into the nitty-gritty, this press release breaks it down in greater detail.
Pricing for the 2021 BMW M3 Sedan starts at $69,900, while the M3 Competition Sedan starts at $72,800. If you prefer a two-door, the 2021 BMW M4 Coupe starts at $71,800, while the M4 Competition Coupe starts at $74,700. That's very competitively priced, and just a few dollars more than the outgoing model.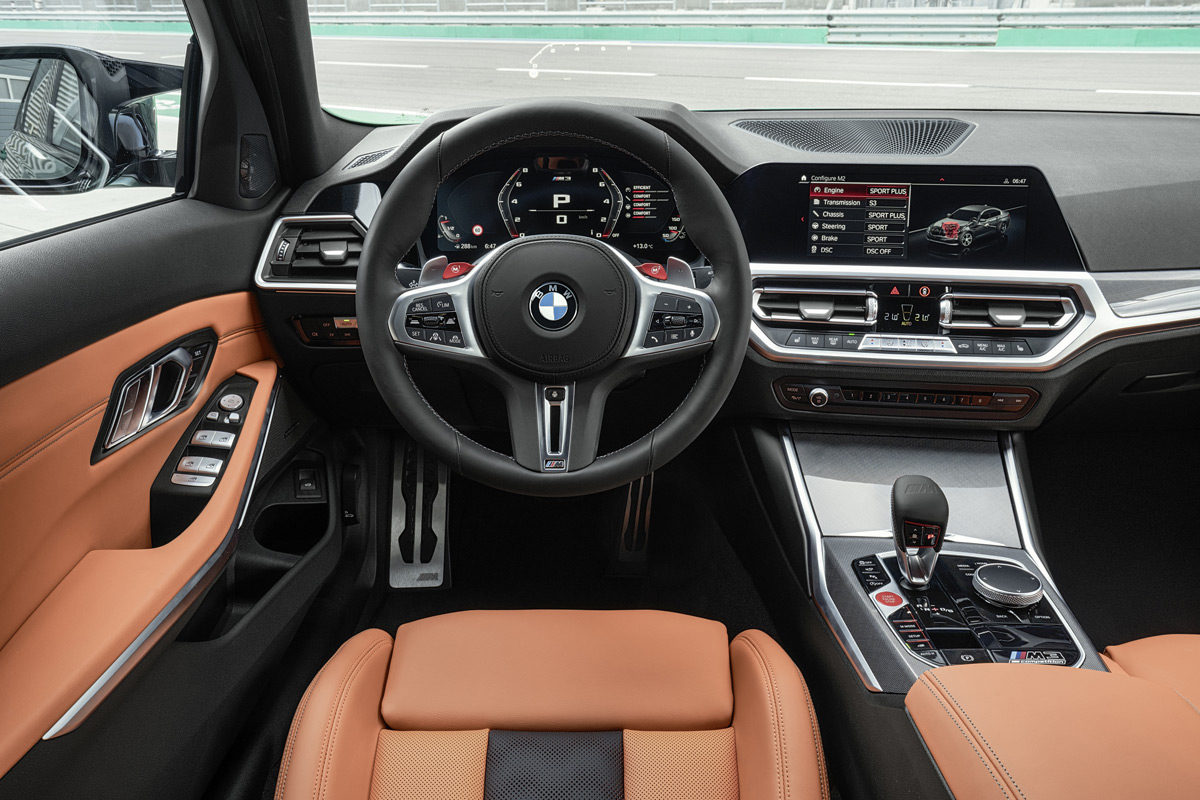 As usual, BMW continues to raise the bar with each iteration of the M3/M4. But with the styling of these latest vehicles rather polarizing, it could very well could drive potential buyers into other cars instead, like the Mercedes-Benz AMG C 63S, Audi RS4, Lexus RC F, and Alfa Romeo Giulia Quadrifoglio.
It should be interesting to see how the public reacts to the new M3 and M4. Will people warm up to the new styling after a bit, or will they lament about this misstep for years to come until BMW finally relents and gives us a "normal" looking grille, while the designer responsible for this becomes the next Chris Bangle?
You can see even more photos of the 2021 BMW M3 and M4 below.
2021 BMW M3 Gallery:
2021 BMW M4 Gallery: