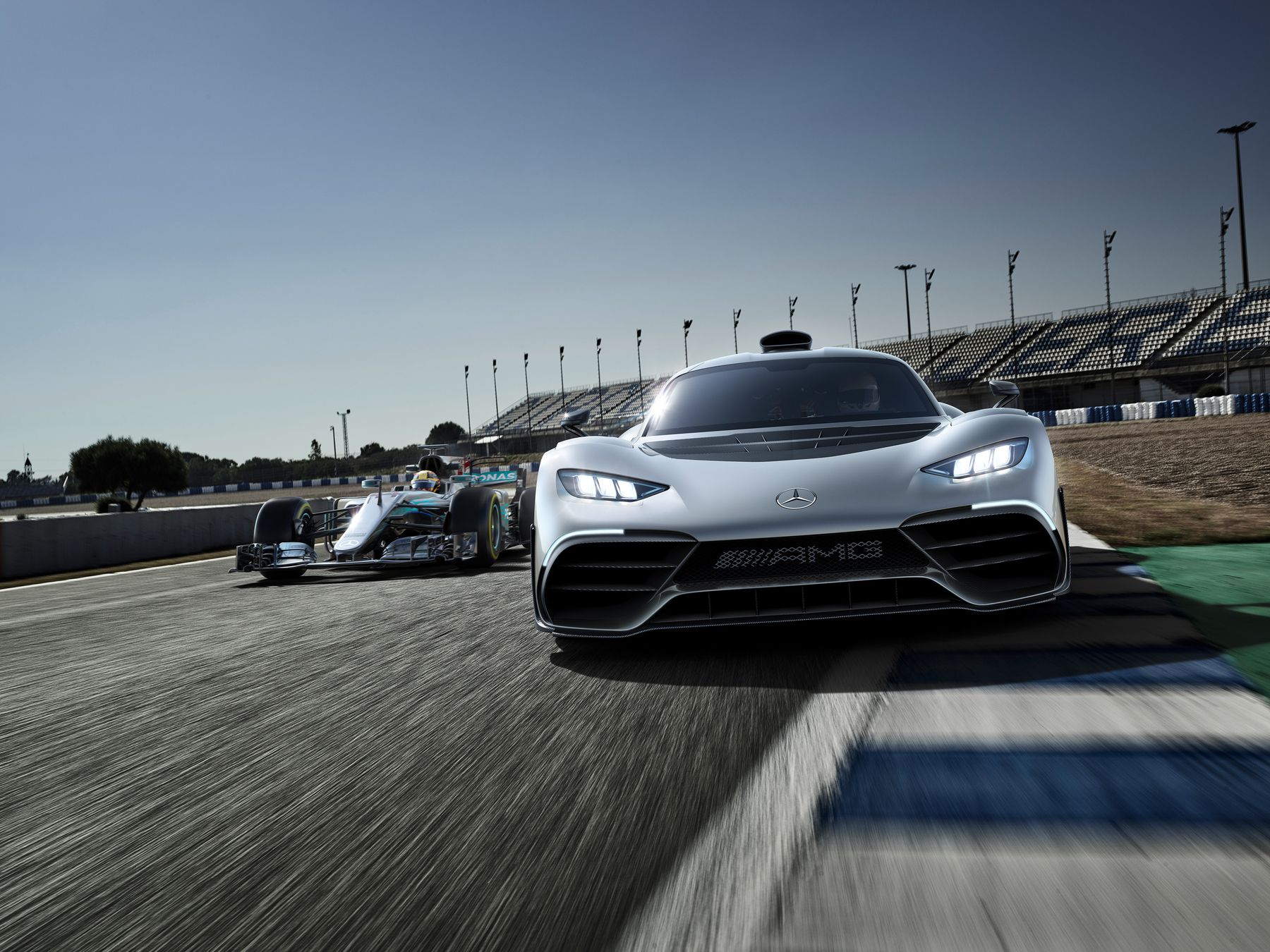 Feast your eyes on the Mercedes-AMG Project ONE, Stuttgart's two-seater hypercar which brings their very latest and efficient, fully-fledged Formula 1 hybrid technology from the race track to the road.
Essentially a street-legal F1 car, the Project ONE produces 1,000+ horsepower, can rocket from 0-124 MPH in under six seconds, and has a top speed beyond 217 MPH. And it's got an equally ludicrous price tag to go with it – $2.72 million. Only 275 cars will be made, and amazingly they're already all spoken for.
The hypercar wars are certainly heating up, with the Mercedes-AMG Project ONE facing off against the Aston Martin Valkyrie, Bugatti Chiron, Koenigsegg Regera, Pagani Huayra, Ferrari LaFerrari, Porsche 918 Spyder, McLaren P1, among others, all amazing cars in their own rights.
Much like Mercedes-AMG's Formula One racer, the Project ONE utilizes the same 1.6-liter V6 hybrid system, with an insane 11,000 RPM redline, and total power output of around 1,000 horsepower. The Project ONE features a pneumatically operated AMG-Speedshift eight-speed manual transmission, also based on F1 technology. As you can see, the Project ONE is essentially a street-legal F1 car for the rich.
The Project ONE's interior takes cues from the F1 car, too, with a racing-inspired wheel and seats. But you also get a few creature comforts that aren't typically found inside Mercedes' Grand Prix competitor, like two big digital displays, air conditioning, and a dock for your smartphone in the center console.
Personally, I think Mercedes-AMG knocked it out of the park with the Project ONE, combining a gorgeous design with the performance of their Formula 1 racing cars. What more could you ask for?